Port Aransas Texas Travel Guide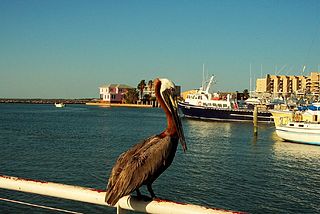 Port Aransas Texas
Port Aransas is an island town on Mustang Island along the Texas Gulf Coast. The Island is an 18-mile long barrier island located around a number of waterways, several small islands, and Padre Island, one of the longest barrier islands in the world. This prime location provides for great boating, kayaking, fishing, shelling, birding, and other outdoor adventures. Port Aransas the Fishing Capital of Texas!
Port Aransas, a special vacation destination many dreams about!. A fun and unexpected gem on the Texas coast, "Port A" boasts fascinating wildlife that will more than satisfy the birdwatchers and anglers alike. The beautiful shoreline is the perfect place to meander among the seashells, frolic in the waves, soak up the sun and enjoy all things beachy. While surrounded in outstanding dining, nightlife and entertainment just imagine relaxing in a natural environment with clear waters, soft sandy beaches, and wild wetlands where there's something for everyone.
---
Vacation Rental Management Company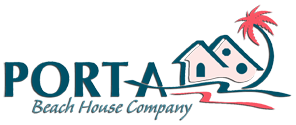 Established in 2005, Port A Beach House Company is a Professional Vacation Rental Management Company for Port Aransas and Mustang Island along the.. learn more
Port Aransas on Mustang Island Activities
Outdoor activities such as parasailing, kayaking, and boating are all popular in this Texas island town, allowing guests to enjoy scenic Mustang Island and the Gulf Coast of Texas. A bird watchers paradise with more than 500 species of birds that migrate to the region every year.
Fresh seafood restaurants are the very best in the Port Aransas area. Hiking and scenic walk along the jetty which stretches far out into the gulf, made partially of concrete and large granite blocks. It also offers an excellent spot for fishermen and birdwatchers. You can see brown pelicans, gulls, and other seabirds, numerous ships coming into port ranging from fishing trawlers to tankers, sea snails in the pools between the rocks.
Dolphin is plentiful in Port A, the area is regarded as one of the best places in the country to take a dolphin tour and occasionally you will see dolphins near the end of the jetty. A fisherman comes from all around to the Known to the "Fishing Capital of Texas," Port Aransas has fishing tournaments for everyone and offers up prizes for kingfish, sailfish, marlin, tuna, redfish, flounder, black drum and trout.
Other popular Port Aransas activities include boating excursions, sunset cruises, horseback riding along the beach, free ferry transportation to the mainland for live music and dance clubs. You can even hop the trolley and ride around town. All that Port A has to offer will leave any vacation full of fun and wanting to return but next time with more friends and family to share in the great vacation treasure.
Map of Port Aransas Texas