Vail Colorado Travel Guide, Property Managers, and Vacation Rentals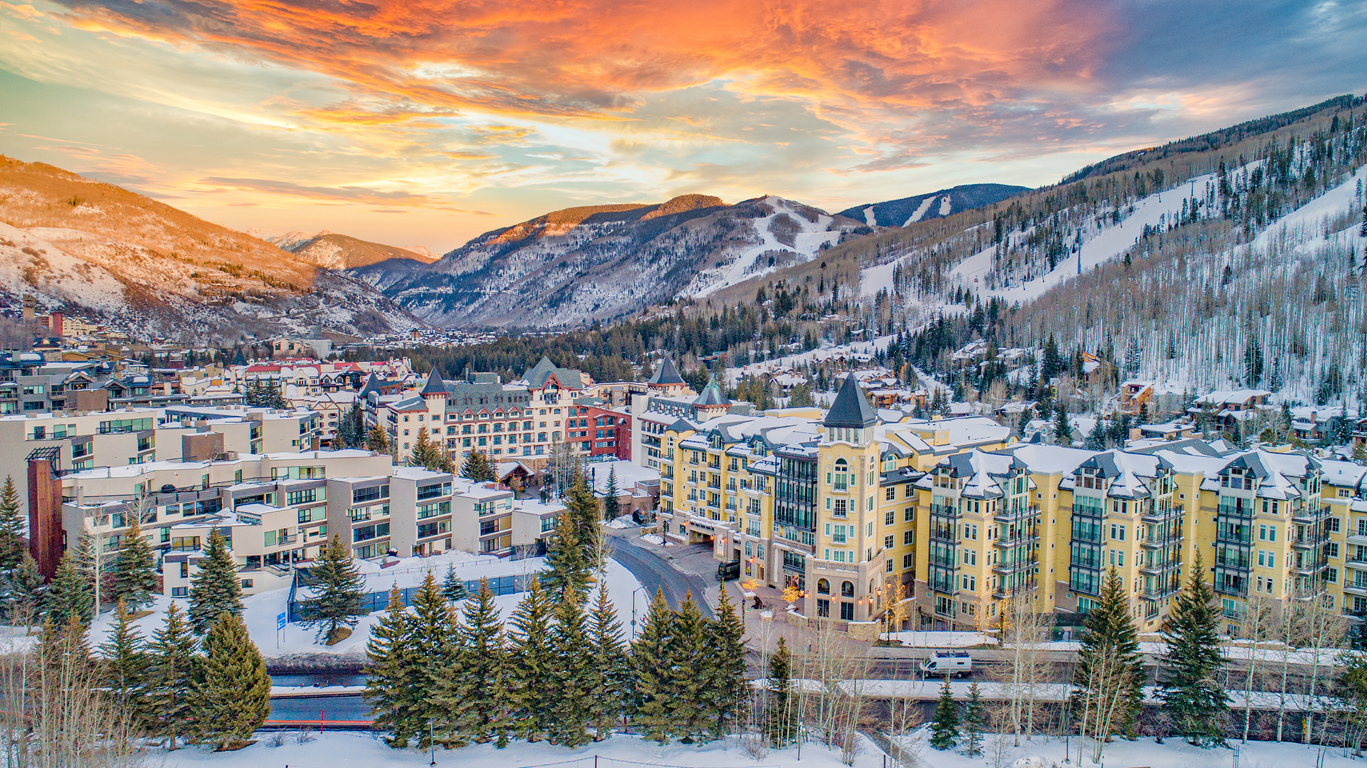 Vail Colorado
Travel to Vail, Colorado for one of America's best alpine resort towns with a unique European small town feel. Visitors enjoy bountiful year-round recreational and cultural opportunities that, of course, include Vail's famous 350,000 acres of national forest crowned by more than 5,000 skiable acres! At the foot of the ski mountain is the Town of Vail, a community offering charm and hospitality to all who stay. The town is filled with shops, restaurants and year-round activities in a pedestrian-friendly environment bustling with foot traffic. Covered Bridge and Clocktower welcome and beckon return to all who visit the iconic Vail Village that sits at the heart of the Vail mountain resort.
Naturally, skiing is the number one attraction in Vail, but people travel to Vail for so much more. The ambiance, alone, is as they say about Vail-Like nothing on earth. The town with its quaint village and cobble-stone streets hug the base of the mountain that everyone travels to conquer. Bike the mountainous trails or ride the lifts to enjoy the vast breath-taking views. Vail, Colorado is a fabulous destination for adventure-between four wheeling the rough and tumble terrain, white water rafting the choppy river waters, hang gliding, parasailing or discovering the life on a local Dude Ranch-all options are good options when in Vail!
Travelers must not miss the The Solaris and The Arrabelle developments available for fun in Vail. The gorgeous Solaris is located in the old "Crossroads" area, just west of the Vail Village Parking. Solaris has a movie theater, bowling alley, ice rink, restaurants and more. The beautiful European-style Arrabelle at Vail Square, at the base of Lionshead gondola, is an outdoor plaza with shops, restaurants, ice skating rink and concert area.
World-renowned chefs prepare to "win over" those who travel to Vail. From five courses to five-minute bites, there's a bounty of options and flavors. Vail has its way of leaving an impression that lasts from the head, to the palet and then to the heart-visitors always leave planning to come back!
Holding the biggest ski resort title in Colorado, no wonder Vail is known for its ski terrain. Most of the visitors come here to go skiing or snowboarding. But Vail is more than just snow, ski terrain, snowboarding and skiing.
There are hiking trails, lush gardens, epic sceneries and histories waiting to be learned and rediscovered. There are also adventures that will give you that adrenaline rush you're looking for. If you're up for some quirky activities and stuff to try out, Vail has something to offer.
---
Save by Booking Direct with a Local Professional

Rent Vail offers travelers a selection of over 50 vacation rental accommodations including vacation homes and condos throughout the Vail Area of.. learn more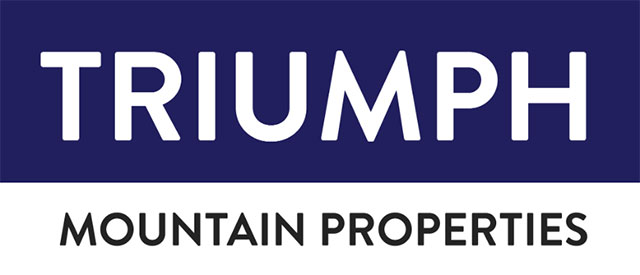 Triumph Mountain Properties is a professional, fully staffed vacation rental management company specializing in luxury vacation rental homes in Vail.. learn more
Things To Do in Vail Colorado
Ski at Vail Ski Resort
Winter is just around the corner, have you got your ski ready? If so, heed to the biggest ski resort in Colorado, Vail Ski Resort! Boasting 5,289 skiable acres, Vail Ski Resort has 19 trails that cater to almost all levels of skiers. New to skiing? No worries, Vail Resort also offers ski and snowboard lessons.
Colorado Ski & Snowboard Museum and Hall of Fame
Before riding your skiboard, stop by the Colorado Ski & Snowboard Museum and Hall of Fame. Learn the ski resort's history, how it came to be what it is today and the people behind making Colorado a ski haven.
With 15,000 artifacts, descriptive narratives and film documentaries, the museum is a treasure trove of ski history. There is also a part of the gallery dedicated to the unsung heroes - the 10th Mountain Division ski troopers who championed the ski industry in the USA.
Admission is free of charge. Make sure to stop by and appreciate the people who made Colorado, especially Vail, for people to enjoy skiing and snowboarding and making it a thriving industry.
Thrilling Adventures Awaits at Epic Discovery
Once the snow melts, Vail Mountains is turned into a wonderland of thrilling adventures! First, ride a scenic gondola up the Vail Mountains from Vail Village and Lionshead. Atop Eagle's Nest, there, thrilling adventures await you!
Make sure to ride their famous Forest Flyer Mountain Coaster, experience their Eagle's Nest Tubing Hill, ziplining, Paramount Peak Climbing Wall and their rope courses. There are a lot of activities for families and friends to enjoy.
Hiking with Llamas
Instead of hiking alone, why not take a llama with you? Paragon Guides' quirky program allows visitors to experience hiking with the company of a llama.
Enjoy a day hike in Vail Valley's beautiful backcountry trails with this curious furry llama. They do not only serve as a companion but could also help you carry your lunch and gear. Though this experience does not come cheap, it is worth trying out something different. Visit their site to book: https://paragonguides.com/take-a-llama-to-lunch/.
Horseback Riding
You cannot ride a llama but you can definitely ride a horse! Horseback riding is one of the great ways to explore the rocky mountains of Colorado on a sunny day. Enjoy the scenic view and breathe in that crisp mountain air while riding a majestic horse.
Ride through the meadows, watch the trees dancing with the wind and listen to the sound of nature. Located at 915 Spraddle Creek Road, you can book your horseback riding with Vail Stables by visiting their site: https://vailstables.com/.
Betty Ford Alpine Gardens
Sitting at 8200 feet altitude, this garden is considered the highest botanical garden in the United States. It was named Betty Ford Alpine Gardens in honor of the wife of the former president Gerald Ford - Betty Ford.
This alpine garden is home to about 2,000 varieties of plants which includes wildflowers and alpine plants. A visit to the garden will reward you with a stunning view of the brightly colored flowers accompanied by the picturesque Rocky Mountains. Stroll through the stone pavements, cross the bridge and listen to the streams and falling water from the 120 feet waterfalls.
Betty Ford Alpine Gardens is located at 522 S. Frontage Rd. E. Vail. Admission is free of charge.
Gerald R. Ford Amphitheater
An amphitheater on a hillside? That's what makes Gerald R. Ford Amphitheater unique! It is located near Betty Ford Alpine Gardens and hosted some of Vail's most popular events - The Vail Dance Festival and the Bravo! Vail music festival.
Pro tip advice is to make sure to come in early so you can have the best spot on the lawn. You can bring food and drinks but not alcohol as they need to be purchased on the premises. The price per ticket may vary depending on the type of seat and the show.
Visit their site for the next scheduled show here: https://grfavail.com/.
Have Some Locally Crafted Beer
Do you want to try some locally crafted beer? Heed on to Vail Brewing Company - a veteran and ski bum-owned microbrewery located in Eagle-Vail, Colorado.
After a long skiing or biking, this is a good place to grab some beer and chill. They also host musical artists and other fun performances. Visit their site to watch out for their schedules: https://www.vailbrewingco.com/.
Try Some Local Spirits at 10th Mountain Whiskey and Spirits
Not a beer lover? Why not sample some locally-made spirits?
Located in the heart of Vail Village at 227 Bridge Street Unit F, Vail, 10th Mountain Whiskey and Spirit offers a selection of barrel-aged cocktails, spirit flights, mix-and-match drinks and full bottles.
The award-winning 10th Mountain Rye Whiskey is a must-try. The pub-style seating offers an overlooking view of the Gore Creek. So you can have an amazing drinking experience and a stunning view.
Hike through Eagles Nest Wilderness Area
With an area covering 133,500 acres of Gore Mountain Range, The Eagles Nest Wilderness area is not for the faint of heart. But the area's intense terrain will reward you with a spectacular view of snowcapped peaks, alpine lakes and towering evergreens.
If you're looking for a shorter and moderate trail, take the seven-mile Upper Piney Trail. This would take you to waterfalls along the way.
Takeaway
Who says Vail is only for winter enthusiasts? There is indeed more than just snow in Vail. Did you visit Betty Ford Alpine Gardens? Did you ride the Forest Flyer Mountain Coaster? Did you hike through the Eagles Nest Wilderness Area?
Once done exploring, why not chill, relax and have a sip of locally crafted beer or award-winning local spirits? So in your next vacation getaway, make sure to make Vail your target destination.
History and Geography of Vail Colorado
Vail, is named after state highway engineer Charlie Vail, the builder of the first highway through the area. The mountain wasn't "discovered" until the mid-1950s by 10th Mountain Division trooper Peter Seibert and local rancher Earl Eaton. When Seibert and Eaton hiked to the top of the mountain they looked out upon the expansive, open valleys and decided it was the perfect spot for ski slopes. Vail's average elevation is 8,150 feet above sea level with a total town area of 4.5 square miles, with no lakes.
Gore Creek flows from east to west through the center of town. Vail is surrounded by the White River National Forest with a spectacular view of Mount of the Holy Cross. In January 1962, their dream became reality and the U.S. Forest Service granted the final permit to Seibert and Eaton. Vail Mountain opened in December of the same year. The town surrounding the base of the mountain was birthed at the same time -offering support and lodging for skiers all around.
The Town of Vail is located in Eagle County, Colorado and has a population of approximately 5,305 (2010). Today Vail Mountain is still leased from the United States Forest Service, is North America's largest ski area, and is the second largest ski mountain in North America to date.
Map of Vail Colorado
Additional Vail Colorado Articles
--- Vail Film Festival
by Anthony Vaarwerk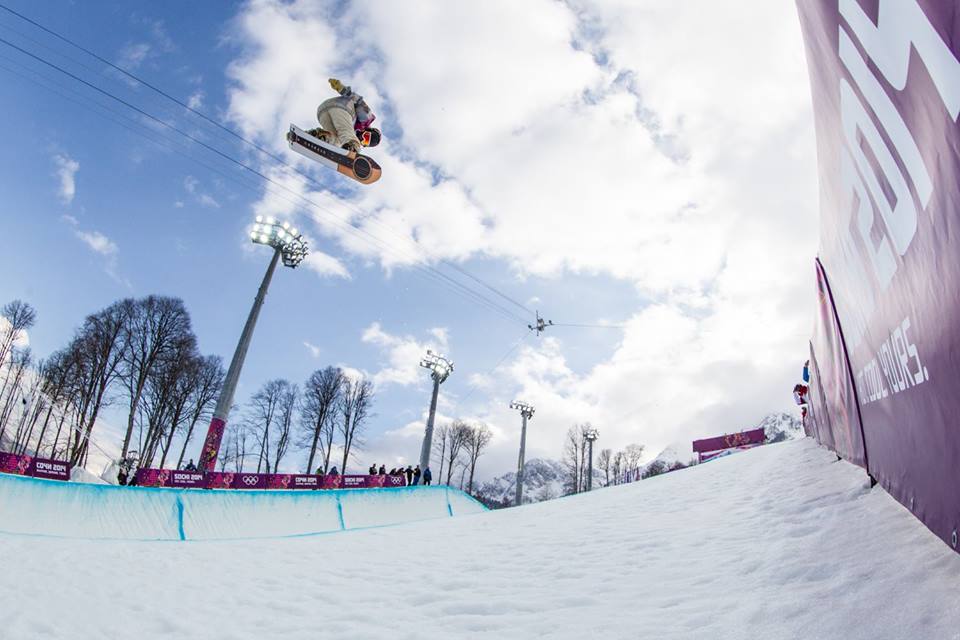 Burton Us Open Snowboarding Championships
by Anthony Vaarwerk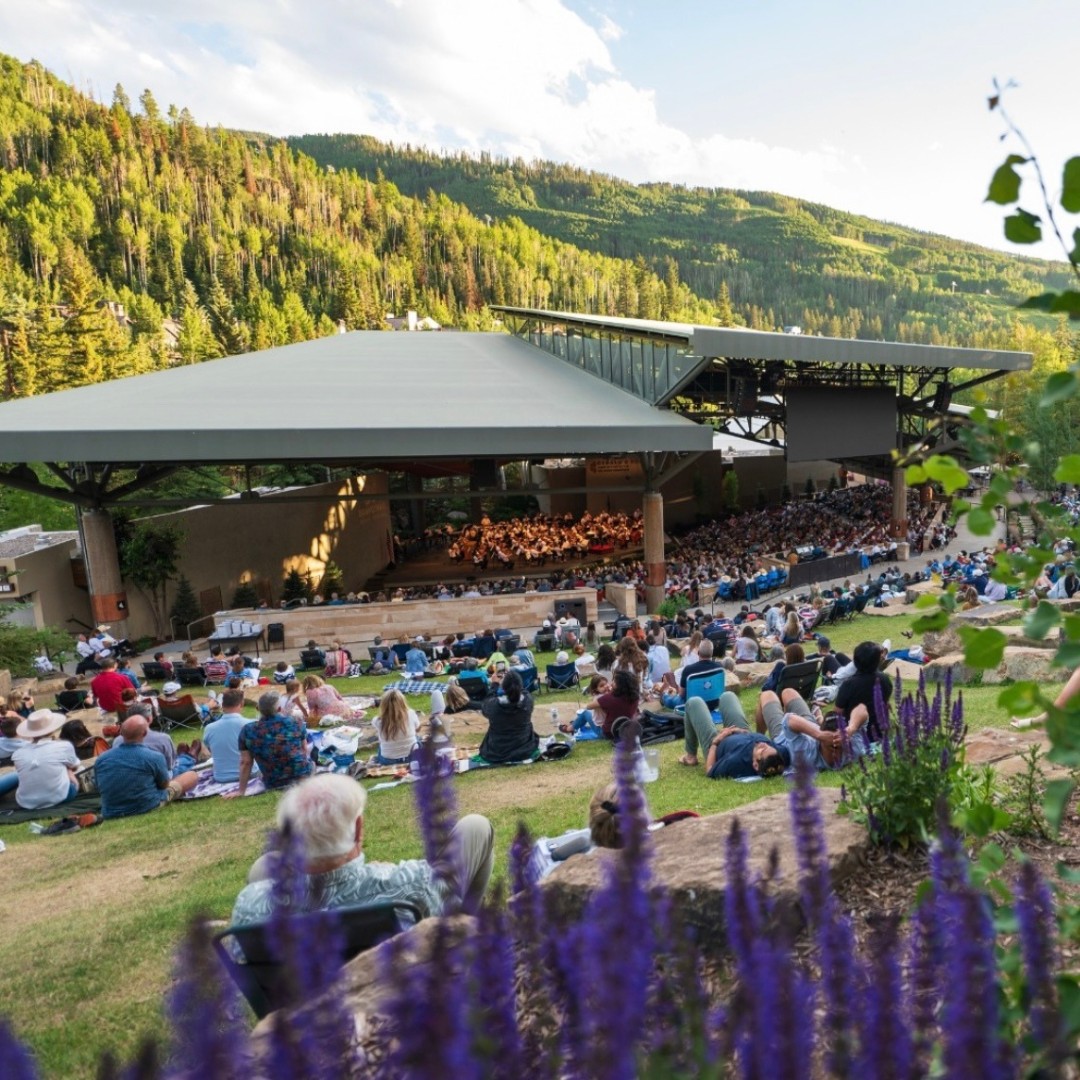 Bravo! Vail Music Festival
by Anthony Vaarwerk
---