Things to See and Experience in Waikiki Oahu Hawaii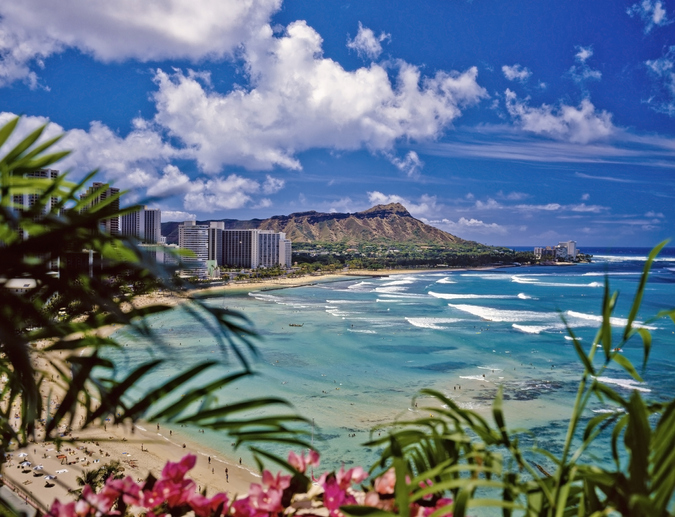 Waikiki Hawaii
Waikiki is beautiful in more ways than one. People love this neighborhood in Honolulu because it showcases the culture and history of Hawaii. And, of course, there are many majestic natural attractions here that attract tourists from all over the world.
The stunning beaches, refreshing turquoise seawater, the waves, and coral reefs make Waikiki an excellent place for water activities, such as kayaking, paddleboarding, swimming, snorkeling, and surfing.
Waikiki is like a paradise for those who love the beach and island life. Visitors will have countless enjoyable things to experience in this spectacular neighborhood in Honolulu. Snorkeling, surfing, paddleboarding, kayaking, swimming, riding a submarine, and many more activities you can do here in Waikiki. If you're looking for a great place for a holiday vacation, we highly recommend Waikiki a hundred percent.
For sure, you want to learn more about Waikiki. That's why we compiled this list of things to see and do in this beautiful place in Hawaii.
---
Book Direct and Save with a Vacation Rental Management Company

We offer Hawaii Vacation condo rentals on all islands...from moderate to Luxury, Oceanfront Condos. Our friendly staff members are destination experts.. learn more
Hit the Beach
I guess, your number one priority in going to Waikiki is to enjoy the beach. This paradise boasts a string of beaches that are perfect for all sorts of water activities.
The lovely grassy spots of Fort DeRussy Beach Park are perfect for recreation and picnics aside from dipping in the refreshing seawater. You can also wallow in the white sands of Sans Souci Beach or head to the splendid Duke Kahanamoku Beach.
If you want some luxurious time, the Hilton Hawaiian Village Beach Resort is the place to be, which sits in front of Kahanamoku Beach. If you like to blend in with the crowd, go to the Royal Hawaiian Beach or Gray's Beach.
Visit the Waikiki Aquarium
Tourists who are eager to learn more about the unique marine life of Hawaii should visit the Waikiki Aquarium. A large section of the aquarium introduces visitors to the coral reefs and ecology in the South Pacific. You can also find exhibits that feature specific marine species and their habitats.
Both kids and adults will say wow when they get a closer look at the groupers and sharks in the aquarium. One part of the aquarium helps you learn more about sea anemones and clownfish. Plus, it's a must to see the coral farm, which produces colonies that aquariums in other countries use.
There's also an exhibit featuring the sea creatures in Northwestern Hawaiian Islands. This section houses two endangered monk seal species and other marine animals.
See the Underwater World in a Passenger Submarine
One of the must-try things to do in Waikiki is to explore the world under the sea riding a passenger submarine. Atlantis Submarines provides submarine tours with experts who are well-versed on the various marine species living in the deep sea.
Aside from the living things under the sea, you can also view and learn about man-made objects lying beneath the surface like shipwrecks. These artificial objects serve as protection and barriers for the reefs and marine life.
Go Snorkeling
Waikiki has a snorkeling spot along the shore on the southern part of the Marine Conservation District. You can get to this area through two access points at the Kapiolani Park Beach or Queen's Beach. Right from the shore, you can already see the majestic natural reef, which is your destination.
If you're a beginner, you can join a guided snorkeling tour to this place. You'll be provided with gear and equipment and basic snorkeling lessons. A catamaran will take you to the popular reef in the area called the Turtle Canyon, which is home to green sea turtles. There are also anemones, starfish, clownfish, and octopus here.
Surf the Waves
The Hawaiian swimmer and surfer Duke Kahanamoku brought Waikiki to worldwide attention because of his Olympic accolades. He was born and grew up in Waikiki which is a haven for surfers like him.
Nowadays, there are several surfing schools and shops in Waikiki Beach where beginners and advanced surfers can hop on a surfing board and ride the waves. Many professional surfers give surfing lessons in the area. If you want to try surfing and learn the basic techniques like how to stand on the board, Waikiki is an excellent place to learn this fun water sport.
Map of Waikiki Oahu Hawaii