Featured Destination: The Gulf Coast
Looking for a Rental?
If you're looking for a vacation rental, you are here. Click below and we will connect you with professional vacation rental managers in your desired area.
---
Property Management
If you're looking for a professional company to manage your rental property, you have come to the right place. Click below to find professional property managers in your area.
Connect with a Professional
---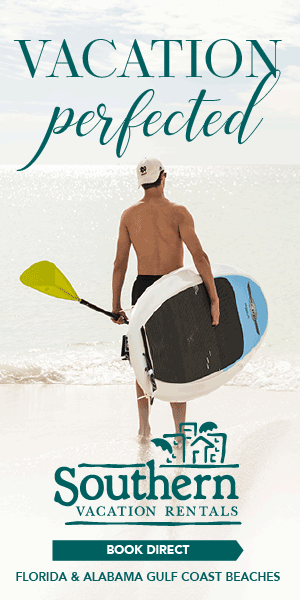 Trending Articles
---
Featured Destination: The Gulf Coast
With the oil spill behind us, there's never been a better time to consider the Gulf Coast region for your next vacation! Don't be so hasty to cancel plans or make new ones as the Gulf Coast is still as amazing and beautiful as ever. Contrary to what you've heard, many coastal towns were unaffected and the ones which have seen an environmental impact have since been re-opened. Beaches have been cleaned up and swimming and fishing has resumed in most areas. Thankfully, despite the oil spill and its effects, you can still enjoy all the wonderful events and activities the Gulf Coast has to offer with unheard of deals and perks. Help the gulf coast recovery efforts and show your support by making a gulf coast vacation rental the perfect place to stay on your next vacation. Support vacation rental homeowners and rental agents today and book a beachside vacation home, cozy condo, or luxury resort today. With numerous water activities, amusement parks, great food, golf and countless other activities, the Gulf Coast is as gorgeous and activity-packed as ever. This article is part one of a three part series and focuses on the beaches of
Alabama
, the
Florida Panhandle
, and
Southwest Florida
. Please help support our select group of excellent gulf coast vacation rental homeowners and vacation rental managers by exploring their vacation properties and rental inventories. Whether you are seeking a budget-friendly resort, cozy condo, or
luxury
beach house, you'll find the vacation rental of your dreams here at
FindRentals.com
Enjoy your gulf coast vacation!
Vacation Places To Rent In Florida:
Destin FL
Vacation Rentals
Fort Walton Beach FL
Home Rentals
Chrystal Beach FL
Places For Rent
Panama City Beach FL
Vacation Homes To Rent
Beaches Of South Walton FL
Vacation Rentals
Destin Florida Places To Stay On The Beach
Anna Maria Island Cottages
---