HOW TO MAKE VACATION RENTAL MEMORIES
Looking for a Rental?
If you're looking for a vacation rental, you are here. Click below and we will connect you with professional vacation rental managers in your desired area.
---
Property Management
If you're looking for a professional company to manage your rental property, you have come to the right place. Click below to find professional property managers in your area.
Connect with a Professional
---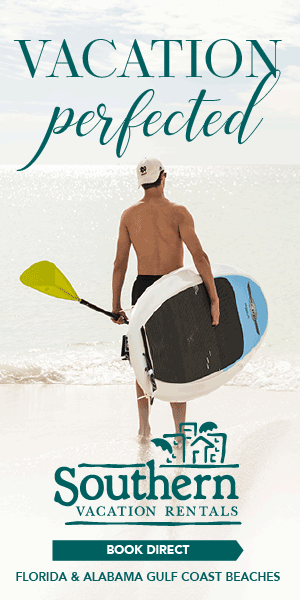 Trending Articles
---
HOW TO MAKE VACATION RENTAL MEMORIES
The Art of Travel in Creating Vacation Rental Memories
By Deborah Nelson, VRTG Publisher and Travel Writer
,
The Vacation Rental Travel Guide
Have you ever traveled with someone who made traveling a nightmare, even through traveling is your favorite pastime? That person was out of their comfort zone and their goal was to make you miserable with them! Successful traveling is an art, and not everyone knows how to do it well. A wise older woman once advised me, "Never marry a man, unless you first travel with him. If you get along with him while traveling, you will get along with him in life." She was right too! I took her advise and traveled with a now former fiance'' to Mexico; and during that trip we broke up. This article was originally published in The Vacation Rental Travel Guide. This is an excerpt and you may see the rest of the article at the site--just click on read more at the end.
Thinking of Trying Vacation Rentals? What to Expect
Are you thinking of booking a vacation rental? Perhaps you have never stayed in one; or you've booked one just once or twice. Possibly, you haven't put your toe into the vacation rental travel pool yet. Well, come on in--the water's nice!
But before you dive in, though, a few key tips you might need to know are covered in this article. First and foremost, be aware that each vacation rental home is unique; and if you approach the vacation rental experience with this understanding, your vacation will be a wonderful adventure and a memorable time. But be aware-there is an art to enjoying each vacation rental home and its unique locale in the most positive way possible.
Expectations or Experience: What are Differences Between Hotels and Vacation Rentals?
When you stay at a resort or a hotel, you are accustomed to certain predefined expectations. You know there will be a circle drive in front of a main lobby, a tall desk with uniformed clerks, a hotel restaurant, a hotel bar, free or expensive 24-hour parking; and most likely a Denny's, Seven-Eleven and a Starbuck's nearby. The interior decor will be a bland, beige concept, or if colorfully decorated; implemented within certain "tasteful" bounds. That is the advantage (and disadvantage) of vacationing in hotels and resorts. You pretty much know what to expect!
However, a lot of us want more experience. We want to experience the local flavor of an area; or we want to experience a BAR-B-QUE or a private pool in the back yard. Perhaps we want to bring a family chef, a nanny, or even a pet, so they can experience our vacation with us. Or maybe we want to experience more value for our money; by getting more space, more privacy, and a full kitchen which we would not have easy access to in a hotel or resort.
To find out How to Handle Unexpected Vacation Rental Experiences and How to Create the Best Vacation Rental Experience Ever, READ MORE...
Deborah S. Nelson, author of 14 books is publisher of The Vacation Rental Travel Guide, available in both black & white and color editions from Amazon Books.
---