Top Ten Sights to See in the Big Easy
Top 10 Sights to See in the Big Easy: Find Rentals and Fun in New Orleans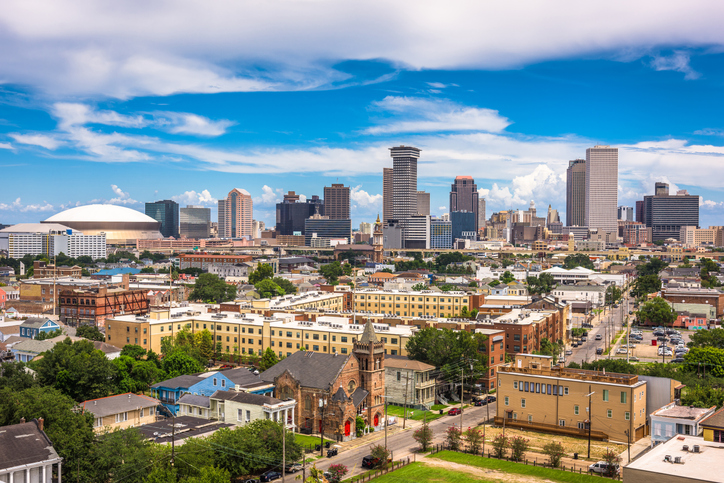 New Orleans is a popular vacation spot for a reason. Between the culture, history, food, and entertainment—you'll never be bored! The best way to experience the Big Easy is with a New Orleans vacation rental so you can be close to all the action.
New Orleans is one of the top US destinations to visit because there are so many fun things to see and do. It's a busy, vibrant city that you can endlessly explore! The best way to see the sites is by booking a New Orleans vacation rental. Find Rentals New Orleans has a number of comfortable and well-located New Orleans vacation rentals available today—check them out and enjoy your time in this awesome city.

Here are 10 things to do in New Orleans while staying in a local, authentic New Orleans vacation rental.

1. Mardi Gras: If you're trying to decide when to book your New Orleans vacation rental, choose February! You'll be able to experience the thrill of Mardi Gras and party like a New Orleans local.

2. French Quarter: This neighborhood is called the "crown jewel" of New Orleans and is one of the most historical places to visit. There is beautiful architecture, boutiques, and great food and drink.

3. Bourbon Street: If you're looking for a party, look no further! Bourbon Street is an iconic area to go for a few drinks or barhopping for the night.

4. St. Louis Cathedral: You'll notice this landmark as you're exploring the city, so take a few moments to stop inside and enjoy the peaceful atmosphere.

5. Cruise the Mississippi: This essential waterway is 2,340 miles long, with New Orleans as one of the main port cities located on it. You can explore the river by taking a historic riverboat, paddle-wheeler, or ferry.

6. Street Music: There is live music everywhere in New Orleans! Take some time to wander the streets and check out local musicians playing. Bourbon Street and Frenchman street are both known for access to excellent music, both on the street and in the many restaurants, bars, and clubs.

7. New Orleans City Park: Take a breather and chill out in this beautiful 1300-acre city park. It's a great place for a picnic or afternoon stroll. You can also check out some of the local events, such as outdoor concerts and farmer markets.

8. Preservation Hall: Learn about and experience the jazz music that New Orleans is so famous for.

9. Frenchmen Street: Another great neighborhood to experience from your New Orleans vacation rental. Frenchmen Street is a great place to hear live music and enjoy the vibrant, busy nightlife.

10. The National WWII Museum: Their goal is to "tell the story of the American experience in the war that changed the world." Come and learn some important history of our nation and the world while visiting New Orleans.