WHY PROFESSIONALLY MANAGED VACATION RENTALS?
Looking for a Rental?
If you're looking for a vacation rental, you are here. Click below and we will connect you with professional vacation rental managers in your desired area.
---
Property Management
If you're looking for a professional company to manage your rental property, you have come to the right place. Click below to find professional property managers in your area.
Connect with a Professional
---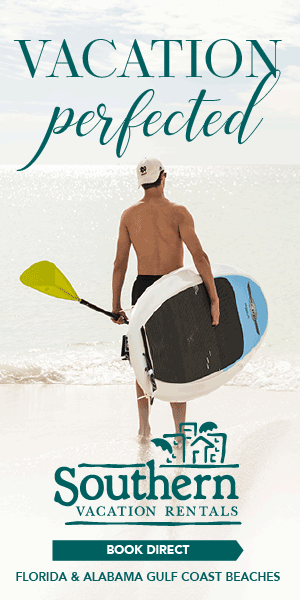 Trending Articles
---
WHY PROFESSIONALLY MANAGED VACATION RENTALS?
Why Book with Professionally Managed Vacation Rentals-- Five Travel Savvy Tips to Avert Vacation Rental Scams!
You found a dream vacation home on a popular vacation home site ... The photos, reviews, and description paint a picture of paradise. The emails are warm and friendly; engaging and helpful. Hanging out in this vacation rental home might be one of your best vacation memories ever! More space. Less noise. More privacy. Less expensive. More kitchen. Less eating out.
Vacation Rental Travelers Be Aware
Wait. Is it "too good to be true? Maybe. Maybe not. Scammers, thieves, and unscrupulous owners may be looming on the horizon, but most likely not. Most travelers who rent vacation homes never have a problem. Never ever. Yet the slim possibility of a vacation rental nightmare could be yours if you fall prey to their trap. Whether an unscrupulous owner keeps your deposit, or you find yourself in a far away land with a rental in disrepair, your rights may be limited. The simple solution--minimize your risk by booking only with professionally managed vacation rentals.
FROM USA TODAY. "You may have found a dream rental on a website like VRBO or HomeAway, but it doesn't mean the listing is credible or that you have any automatic rights. For instance, as VRBO states on its disclaimer page, the site is an advertising medium for property owners and managers to list properties and it does not verify the accuracy of its listings." (Read More) But no worries. Vacation rental nightmares are easy to prevent with these five travel savvy tips:
Random Online Reviews
It is not wise to base your booking decision mostly or solely on reviews posted on listing sites. Of course trending reviews are reassuring and comforting at the moment. But unscrupulous owners and scammers may engineer "bad reviews" against the competition. At the same time they might also be falsifying good reviews for their own listings. Policies vary between vacation rental listing sites. Some sites allow the account holders to choose options to hide, delete, or diminish bad reviews. Reviews can be skewed according to the taste and experience of guests. And, they are not always accurate or reliable. For professional vacation rental reviews by seasoned travel writers, see The Vacation Rental Travel Guide.
Use Professionally Managed Vacation Rentals (PMVR)
"For extra assurances, book through a property management agency. Vacation rental agencies serve as a middle-man for owners and renters. Reputable agencies put in place certain standards their owners meet before agreeing to manage their property, including contracts with rights for the renters and detailing the services provided." (USA TODAY)
When you book with PMVR, in the event of an emergency, they will offer you options. Should the property become unavailable, the agency can place you in an equal or better property. When renting from an owner directly, the back up properties will not be available. And, if you need multiple properties for retreats, events, and reunions, PMVR can handle your needs. PMVR are on the job full-time and can be responsive to your vacation timeline. And with PMVR you can expect great customer service. When renting with a PMVR you rent with peace of mind knowing that the rental does exist. You will be offered more pricing options and availability. Can't find a wine opener? A local guide? A massage at home? Perhaps you would like a translator. Most professionally managed vacation rentals are connected to these services, and will help with your extra consierge needs quickly. Learn more about the Find Rentals professionally management seal for professionally managed vacation rentals
Verify the Property Owner/Manager
If renting from an owner instead of professionally managed vacation rentals, you will need to conduct a property search to verify the owner of the home. Search the county records in the state for the address of the home you want to book. If no address is offered, beware. If the owner's name of record does not match the owner's name you are dealing with, renter beware! A popular scam is to book and collect money for homes not owned by the scammer. When you arrive at the property, the real owner is at home ... and not expecting any guests! It may not be possible to verify property ownership in a foreign country. In these cases, we advise finding a reputable property management company outside of the USA. ABC covered a story last year on common vacation rental scams, and how to arm yourself from them.
Get a Signed Rental Agreement
There may be times when some properties are double-booked. This sometimes occurs with the airlines and with accommodations as well. Without a signed rental agreement, you may arrive at the property with no rights. In these cases, you are more likely to be the one who is "bumped." A signed agreement means the property management is more accountable. They provide in writing, dates, times, services, check-in and check-out, and payments made. A signed agreement can also help avoid any miscommunications and misunderstandings. When you book with professionally managed vacation rentals, it will be standard for you to get a booking agreement.
Pay with a Credit or Debit Card
Protect your rental purchase by paying with credit card or debit card. PayPal and other banking services offer buyer protection. If you are a victim of fraud, file a complaint with your credit card company. They will refund the monies; and then investigate your case. If your complaint is validated, they will most likely rule in your favor. If it is clear fraud--for example, no vacation home in site, or no such address, you will get a refund. This could take days, weeks, or months, and upset--or even end, your vacation. Never pay for a vacation rental with a wire transfer. Those who ask for money via wire, are common vacation rental scammers. You can avoid vacation rental nightmares by booking with professionally managed vacation rentals.
---