Foscoe Rentals - Blue Ridge Mountains and High Country North Carolina Vacation Rentals!
Foscoe Rentals
Foscoe Rentals was formed as a part of Foscoe Realty and Development as a service to our real estate buyers. Through hard work, great customer service, and excellent housekeeping we have grown into one of the largest rental and property management companies in the Blue Ridge Mountains and High Country of North Carolina. Log Cabin, Condo, Townhome, and Vacation Home Rental Accommodations throughout the North Carolina Mountain Area.

Foscoe Rentals is conveniently located minutes away from all the High Country's most famous attractions and the great vacation towns of Boone, Blowing Rock, Banner Elk, Echota, and Valle Crucis in the Blue Ridge Mountains High Country Region of North Carolina. Foscoe Rentals is proud to offer top accommodations for the Blue Ridge Parkway, Tweetsie Railroad, Grandfather Mountain, and for winter attractions visit Hawks Nest Snow Tubing or one of the ski resorts: Sugar Mountain, Beech Mountain, or Appalachian Ski Resort. Appalachian State University and Lees-McRae College are also within 10-15 minutes from most properties.

Call or email us when planning your next vacation to the Blue Ridge Mountains of North Carolina or if you have any questions regarding our services, a property, the area, to reserve, or request a quote.
---
Company Overview
Foscoe Rentals
In Business Since 2002
133 Echota Parkway
Boone North Carolina 28607
* Trusted Find Rentals Member Since February 2005
---
Interested in Booking a Vacation Rental with Foscoe Rentals?
---
Online Profile
---

Foscoe Rentals in the Blue Ridge Mountains High Country, North Carolina
Foscoe Rentals has made their way to the top with their guest services and top-notch facilities. In fact, Foscoe Rentals brags that about 50% of their visitors are repeat guests. Think about it—why would so many people return if not for their memorable experiences. Foscoe Rentals makes your trip easy with discount rates on high-quality rentals. Explore a range of luxurious log cabins, houses, and condos—all with stunning mountain views. Furthermore, we suggest you lavish in the amenities such as hot tubs, fitness centers, pool tables, and more. You might consider this type of getaway for families, groups, and solos alike. We invite you to find your North Carolina retreat to remember with Foscoe Rentals and Find Rentals.
Foscoe Rentals is situated near some of High Country's most popular spots. For instance, once you have settled in, you will be just minutes away from the Grandfather Mountain, Hawks Nest (and other ski resorts), plus the Blue Ridge Parkway, as well as the Tweetsie Railroad. On the other hand, you can also try day trips to wineries, orchard tours, and unique farms nearby. Hence, with these plentiful activities, High Country is known as a year-round travel destination. Regardless of the season, what do you feel you will enjoy? What types of interests are you drawn toward? Indeed, why not take a trip and create the lasting memories you deserve?

Vacation in the Blue Ridge Mountains High Country North Carolina
Almost everyone who visits the Blue Ridge Mountains Hign Country North Carolina region comes to realize that one trip is just not enough. The serene nature, historical landmarks, laughter-filled activities, and stunning vacation homes are too much to absorb through a single getaway. Indeed, with the area's quaint towns and vibrant cities, it may be hard for you to select your ideal North Carolina destination. Therefore, to help narrow your choices, think about what you want most in a vacation. Do you crave the right blend of excitement and relaxation? Do you enjoy a wide variety of amenities, guest services, cleanliness, and proximity to local attractions? Moreover, do you seek the flexibility of pet-friendly or child-friendly rentals at a discount rate? If so, I think we have found a match for you.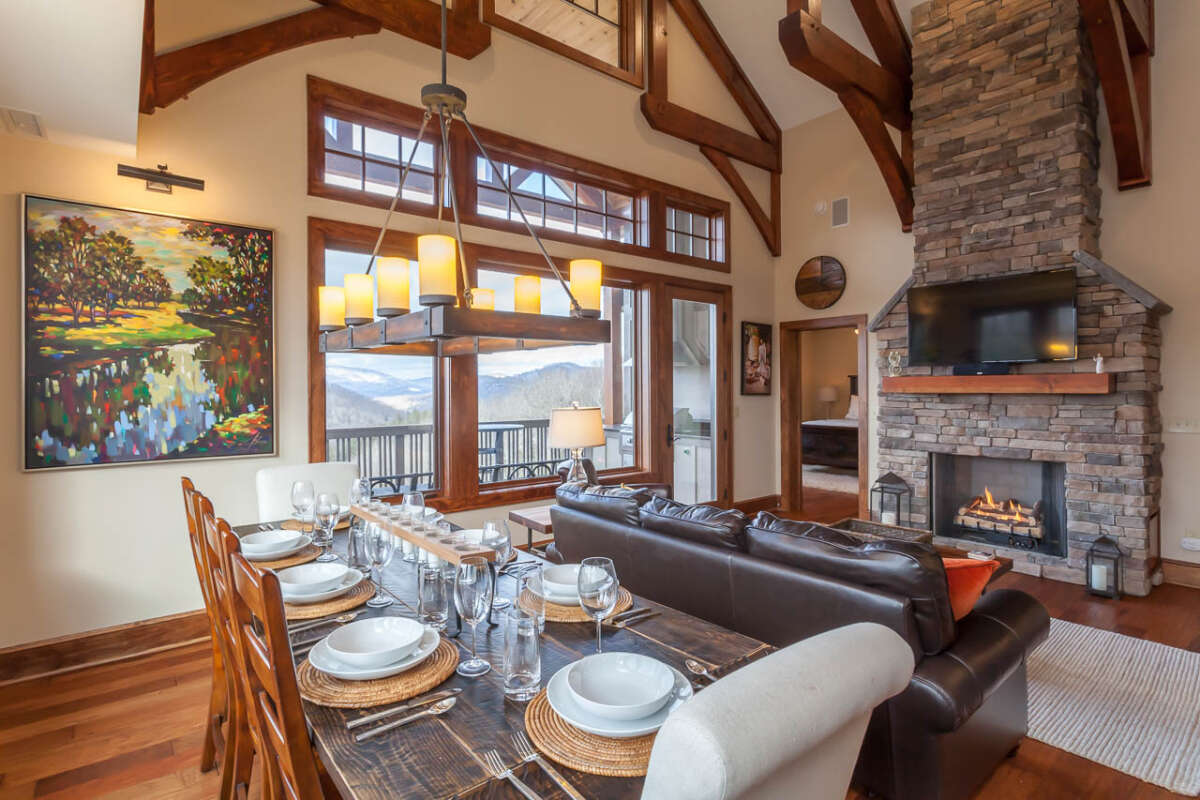 Property Management from Foscoe Rentals
Why choose Foscoe Rentals Management Company for your Property Management?
24 Hours Online Booking: Guests have the convenience of booking online, anytime.
24 Hour Answering Service: In case of emergencies, guests can call our emergency answering service after hours.
Owner's Login: Owners may log onto the website and make reservations, look at their unit's rental calendar, and much more.
Housekeeping: After each rental, housekeeping does a departure check within 48 hours to make sure everything is okay in the unit. Housekeeping also does arrival checks on units within 48 hours of someone checking in. This is especially helpful if a unit has been sitting empty for a while and needs to be dusted or freshened up. Housekeeping will also ensure water, heat, and other things are working properly and that the rental property is ready for the next guest.
Maintenance: Foscoe Rentals has a maintenance person that can do a lot of work for owners that could otherwise cost more money. He is also available when guests need something in the unit, such as help with the gas fireplaces, getting the television to work, and much more.
Energy Sentinel: Owners have the option of purchasing an energy sentinel that monitors the temperature in their unit. The energy sentinel monitors the temperature in the winter to make sure the heat is where it needs to be and in the summer to make sure the air conditioner is not left on when units are unoccupied.
Marketing: Foscoe Rentals spends a lot of time and money on marketing units. Please see the information below for more details.
Customer Service: Foscoe Rentals is proud to say that approximately 50 percent of customers are repeat guests. Foscoe Rentals employs a friendly staff that is always glad to help and eager to please renters and homeowners.
Easy Access: Our office is conveniently located right off of Hwy 105.
No Hidden Fees to Owners: Our management fee is a set fee. There are no hidden charges such as annual fees or credit card fees (these are paid by Foscoe Rentals). Foscoe Rentals provides services to guests at no expense to the owner (such as helping guests with TV's, internet, and much more). Owners are only charged a minimal fee if a repair is actually needed.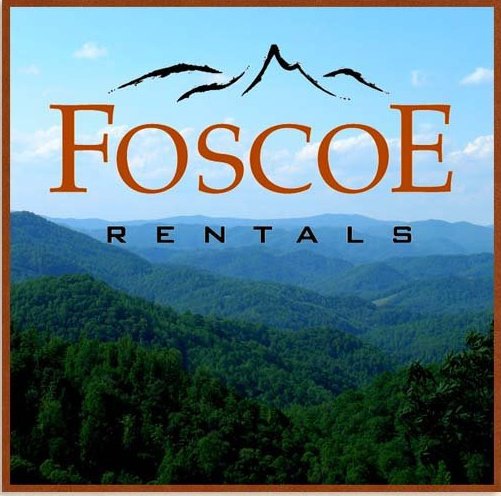 ---
Vacation Rentals from Foscoe Rentals
---
Need a Company to Manage Your Vacation Property?
Looking to have your vacation property managed by a professional rental management company? You have come to the right place.
If you own a vacation property in Boone, Blowing Rock, Banner Elk, Seven Devils, Echota, Echota on the Ridge, Foscoe, Chalakee or the surrounding areas and are interested in hiring a professional management company, you can contact Foscoe Rentals to help you.
---
Looking to Buy a Vacation Property?
Owning a home in a great location is a great investment opportunity. Whether you're buying your first rental property or adding to your fleet, Foscoe Rentals has what you're looking for.
If you're in the market to purchase a vacation property in Boone, Blowing Rock, Banner Elk, Seven Devils, Echota, Echota on the Ridge, Foscoe, Chalakee or the surrounding areas, contact Foscoe Rentals using the button below.
---
Want to Sell Your Vacation Property?
Selling your vacation property is a big decision. Why not sell it to a professional property management company like Foscoe Rentals?
If you own a vacation property in Boone, Blowing Rock, Banner Elk, Seven Devils, Echota, Echota on the Ridge, Foscoe, Chalakee or the surrounding areas and are looking to sell it to a reputable property management company, please contact Foscoe Rentals by clicking the button below.
---
Foscoe Rentals Reviews
Have you rented with Foscoe Rentals?
Let other travelers know your experience by submitting a review!