What To Do With Your Pet While on Vacation
What to Do with Your Pet When You Are on Vacation
It's that time of year when you and your family want to do some traveling. Vacations are a great time to get away and relax! However, if you have a dog or cat it will be necessary to make arrangements for their care while you're away. If you've never left your fur baby in someone's care before, it can be a little nerve-wracking. You want to make sure your precious fur baby will be treated well and cared for in the right way. It's difficult to trust others with your dog or cat's care. We've put together a list of options to help you find the best care for your pets while you're on vacation. You'll need to determine how long you'll be away, and what type of care is best for your pets. It may take a little effort and planning, but it is possible to find the right care solution for your dog or cat.
Let's take a look.

Boarding with Your Vet
You might consider checking with the vet to see if they offer boarding services. This is a great option if your dog or cat needs to have medical attention or treatments while you're away. The hard part of this may be that your fur baby is kept in the vet's office. If your cat or dog hates going to the vet, then staying there for any length of time may be too stressful. Even with the best care and attention, this may not be a good option if your fur baby doesn't like to visit the vet. In addition, it's possible your cat or dog could also be near other animals that are sick or stressed. Again, this may cause too much stress and not be a great choice for your fur baby.
Boarding in a Kennel or Pet Hotel
There are facilities that are strictly for boarding pets such as cats and dogs. If you're interested in checking out this option, then you'll want to find the best facility in your area. You can check with your vet, family, and friends for their recommendations. When you have a list of boarding facilities, then be sure to visit each one personally. You'll want to check on the condition of the facility and the animals in their care. Do this before agreeing to leave your fur baby in one of these pet hotels or kennels. Also, be sure to ask about the facility's rules with regard to vaccinations. You want to only board your dog or cat in a place that requires all pets to be up to date with required vaccinations.
Leave Your Fur Baby at Home & Hire a Pet Sitter
This is another option that's highly popular with pet parents. Leaving your pet in their own home is less stressful for them. A pet sitter comes to stay in your home and cares for your fur babies. They may even take care of your house plants! A pet sitter staying in your home can make sure your fur baby stays on their normal schedule and routine, and make sure your cat or dog receives all the attention and care they need. The hard part may be finding a trustworthy pet sitter. Here, again, you can ask for recommendations
from your vet, family, and friends. They may have the right person in mind for your cat or dog!
Take Your Pet to the Sitter's Home
Another option is to take your fur baby to the pet sitter's home. This way your fur baby will still be in a home environment and this can be a little less expensive than a pet hotel or kennel. Just be sure the home is safe for your cat or dog. For instance, ensure the yard is fenced for your canine companion. And always ask if the pet sitter will be caring for other pets along with your pet.
Friends and Family
What about asking your family and friends to care for your pets? If you have family or friends who dote on your cat or dog, then they may be willing and able to step in while you're away. The best situation is if they can stay in your home, like a pet sitter. However, if this isn't possible, then make sure their home is set up to be pet-safe for your fur baby.
Take Your Pet Along With You on Vacation
This is another option that many people choose when they go on vacation! This can be a great choice if you're traveling by car or in an RV. If you choose to stay in a vacation rental home while you're on vacation, be sure to choose those places that are pet-friendly vacation rentals. It will be necessary to check out the home rules and facilities well in advance of your trip. In particular, make sure to prepare well in advance in case you are traveling with your cat. Look for vacation rentals that allow your pets to have access to all areas, though they may not be allowed in specified areas of the house.
Regarding hotels, you want to check to see if your pet can stay in the room alone—many hotels ask pet parents not to leave their dogs unattended. Also, keep in mind that some hotels will charge extra for your pet stay. This is sometimes on a per-day basis, or there may be one fee that covers your entire stay.
Along with the pet-friendly accommodations, you'll also want to ensure their pet-friendly attractions nearby. There may be parks, country areas, hiking trails, and more than welcome pets. Just be sure to check the leash laws. It's also a good idea to make sure your fur baby is up to date with all their shots before you go on a trip together!
If you choose to take your pet along on the trip, or you leave them with a pet sitter or at a kennel, always make certain they have some toys, their bedding, food, and water bowls along. Having some familiar things can help them feel more comfortable while you're away, or even if they're with you. We'd like to wish you and your fur baby a wonderful, happy vacation!

Find Rentals Suggested Articles
---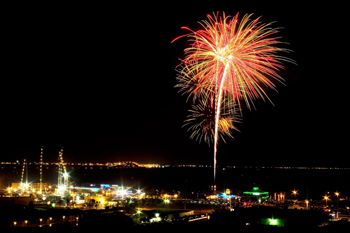 Friday Night Fireworks
by Anthony Vaarwerk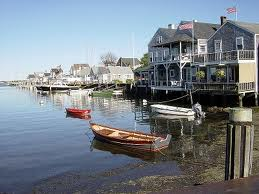 Nantucket Massachusetts Travel Guide
by Deborah Nelson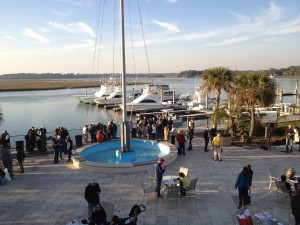 Billfish Fishing Tournament At Bohicket..
by Anthony Vaarwerk
---