For All Seasons Destination: 11 Things to Do in the Adirondack Region of New York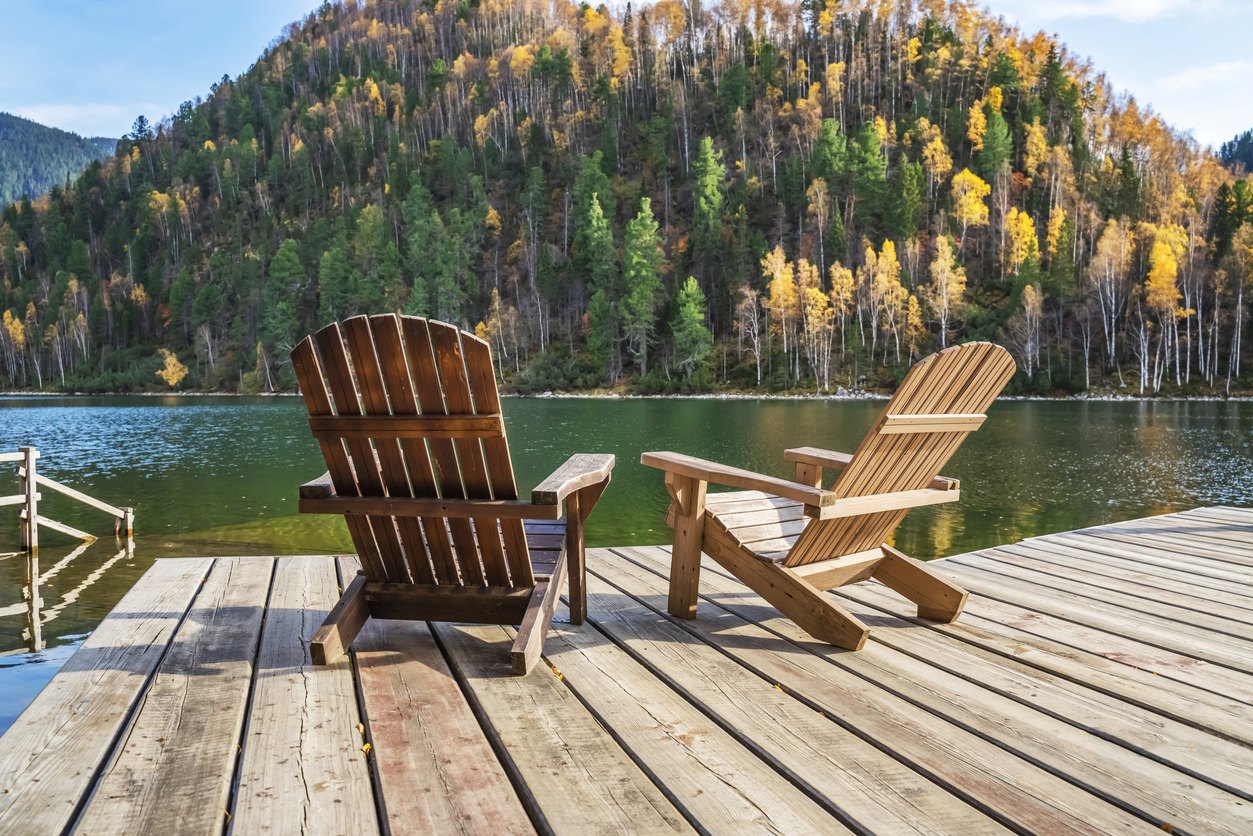 Adirondack Mountains New York
Adirondack is a vacation destination for all seasons. Whether you'd like to go ski jumping or skiing in winter or kayaking and hiking in warmer months, the Adirondack region has something for everyone.
If you want to travel back in time, Adirondack has museums and forts that played a significant role in the historic wars. Watch live demonstrations and battle reenactments to better visualize past events.
Want to try something different? Adirondack has rail bikes, dog sleds, and hot air balloons! So better get packing to start your adventure in the Adirondack region.
---
Book Direct and Local with a Vacation Rental Management Company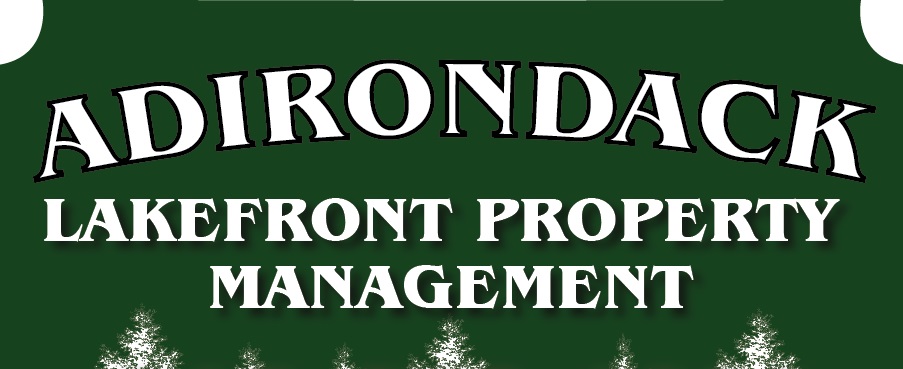 Adirondack Lakefront Property Management
If you're planning to vacation in the Adirondack Mountains, expect an outdoor wonderland with serene lakes surrounded by breathtaking mountain views... learn more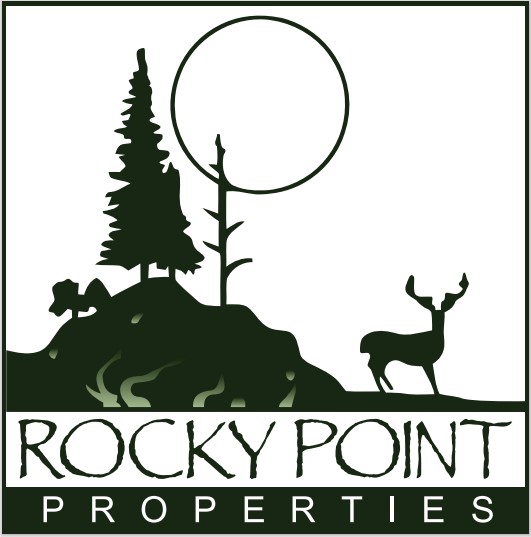 Rocky Point Properties is a professional vacation rental, real estate, and property management company. Rocky Point resort is situated on 28 wooded.. learn more
Things To Do in the Adirondack Mountains
Ride the Hot Air Balloon
Break away from the boredom of your daily life and take on this sky-high adventure - riding in the hot air balloon.
Most Adirondack balloon flight companies offer a private group flight or a shared space riding experience. Depending on the package, the flight would allow more or less a one-hour balloon ride over the scenic Adirondack countryside.
Balloon Rides in the Adirondacks - Upstate New York and the Adirondack Region Hot Air Balloon Rides.
Adirondack Balloon Festival - An Annual 4-Day Ballooning Spectacle. Make sure to attend this amazing event.
Visit the Lake Placid Olympic Museum
Home to the 1932 and 1980 artifacts, a trip to the Lake Placid Olympic Museum is a must for a history buff.
Inside you will see the uniform worn by Lake Placid Olympians during several opening ceremonies, equipment used by the 1980 "Miracle on Ice" U.S. hockey team and a collection of sleds and sliding gears.
Note that if you are planning to explore four Olympic venues in Lake Placid - the Olympic Jumping Complex, Olympic Sports Complex, Whiteface Mountain and Mt Van Hoevenberg, consider purchasing the Lake Placid Legacy Sites Passport. It will help you save some money.
Ride the Sky Flyer Zipline in the Olympic Jumping Complex
If you are athletically inclined, this is a perfect spot for you to test and practice your ski jumping skills. In fact, this area is still used as a training facility for US national teams. If you're not into this kind of sports, visiting this area and seeing the ski jumpers allows you to understand what it feels and what it takes to be a ski jumper.
For an adventure seeker, the Sky Flyer zipline is a must-try. Ride on the Sky Flyer zipline and fly like an athlete!
Bobsledding in the Olympic Sports Complex
Do you want to try some Olympics and winter sports? Make sure to visit the Olympic Sports Complex, the winter sports paradise. The facility includes a biathlon shooting range, cross-country ski trails, plus multiple snowshoe paths. But the most exciting of all is the bobsled run!
This heart-pounding experience includes a t-shirt and photos which makes taking memories of this ride easier.
Please take note that though the complex is open all year round, activities vary per season. Activities like mountain biking and bobsledding (run on wheels) are available only during summer.
Fourth lake Rocky Point
There are many options for the adventurous and laid-back types of visitors. If you belong to the former, you can go skiing, mountain biking, kayaking, or canoeing. If you want a more relaxed escapade, you can go swimming, picnicking, visiting a museum, playing a round of golf, and experience the entire Adirondack Region of New York.
Now, let us make a list of the best places or attractions to enjoy those activities in Fourth Lake, Rocky Point, Inlet, New York.
Ride the Cloudsplitter Gondola in the Whiteface Mountain
With a vertical drop of 3,430, Whiteface Mountain is considered a skier's paradise. If you're no skier, don't fret! Skiing is not the only activity Whiteface can offer.
A trip to Whiteface Mountain involves a drive on the Veteran's Highway that will take you to a castle. Yes, a castle! Climb to the top and once you get there, you will be rewarded with the amazing scenic viewpoints in all of New York State.
If you plan to visit Whiteface Mountain during warmer seasons, it has plenty of biking and hiking trails and adventures to explore. Try the airbag jumping and the Cloudspitter Gondola ride. The gondola ride will transport you from the base of Whiteface Mountain to the peak of Little Whiteface. You will enjoy not only the ride but the stunning view of the area.
Go on a Scenic Boat Cruise on Lake George
Named after Lake George, the town of Lake George is located in southeastern Adirondack State Park. It is known as the Queen of American Lakes and is a popular destination.
There are a lot of activities to do in Lake George. One of which is to explore the crystal clear waters of Lake George itself. You can either explore via a scenic boat cruise or a steamboat tour.
Are you up for a swim? You'll have a lot of beach choices in Lake George Town - Lake George Beach, Million Dollar State Beach, Shepard Park Beach, Usher Park, Hague Town Beach, Washington County Beach and many more.
Are you a history buff? You should visit Fort William Henry - a fort that played a significant role in the Indian and French War.
Are you a fan of horror movies and characters? A trip to the House of Frankenstein Wax Museum which features over 50 life-size wax figures is a must-go. It includes famous characters like Frankenstein, Wolfman and Dracula.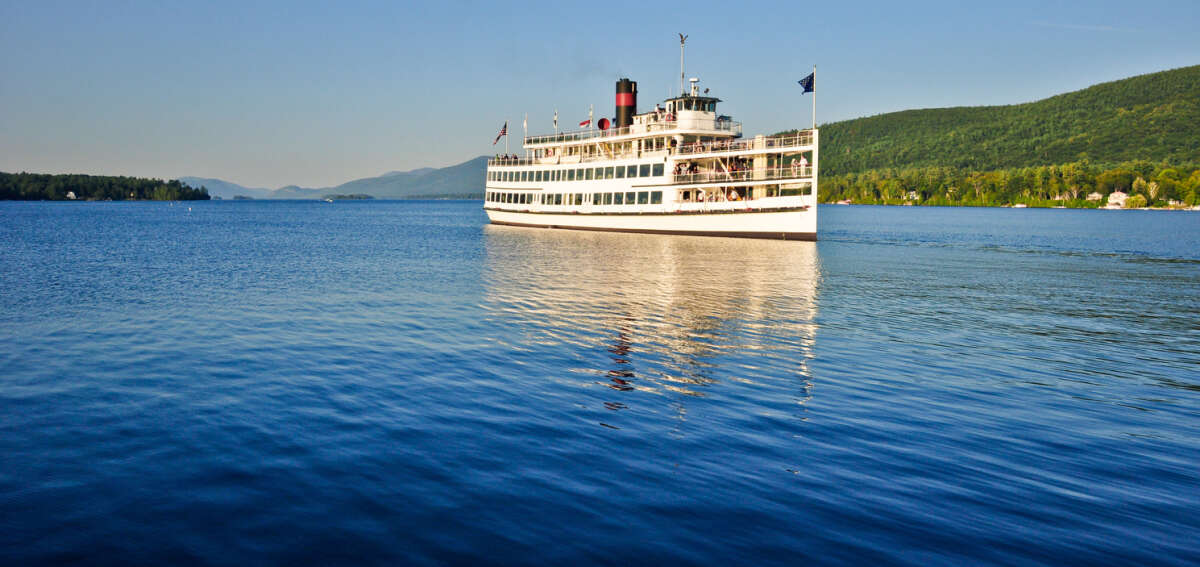 Travel back in time in Fort Ticonderoga
Another must-see site for a history buff, Fort Ticonderoga is a 58-mile drive southeast of Lake Placid. It was nicknamed the "Key to the Continent" in the 18th century. It served as a critical strategic point during the French, Indian and Revolutionary Wars.
Today, the fort hosts daily tours, live demonstrations and battle reenactments. Live demonstrations and battle reenactments give you the opportunity to visualize the war and understand what it was like to be a soldier during the early times.
You don't need a time machine to travel back in time. A trip to Fort Ticonderoga is all you need!
Rail Biking
Want to try something different? Try rail biking!
Rail biking provides you the opportunity to explore the secluded areas of the Adirondacks. You can ride along its forest canopy or explore the areas along the Hudson River. Everyone who had tried this ride said it was a fantastic and great experience. You should try it too! Secure your rail biking experience.
Dog Sledding
Another activity you can try on the Adirondacks is dog sledding. Enjoy a ride in the ice and snow with a team of mountain dogs pulling you.
Here is a list of areas and sites you can visit to book your dog sledding experience:
Thunder Mountain Dog Sled Tours
Tubing in Ausable Chasm
Dubbed as the "Grand Canyon of the Adirondacks," Ausable Chasm has a variety of activities and adventures to offer to its visitors. It is a five-hour drive north on Interstate 87 from New York.
Ausable Chasm offers a basic, classic and premium package. The basic package only includes the walking trails. It has a minimum one-mile walk, and a full tour spans five miles total.
Here are the trails:
Inner Sanctum Trail (1 mile)
Rim Walk Trail (2 miles)
Dry Chasm Trail (1.5 miles)
Rainbow Falls/Elephant's Head Vista (1/2 mile)
Float tour (raft or tube) through the chasm (available only on Classic and Premium Package)
Adventure Trail (only available on Premium Package)
Relax and enjoy the view as you stroll the scenic nature trails of Ausable Chasm. Walk past Rainbow Falls, Elephants Head, Hyde's Cave, Column Rock and the eerie quiet of Mystic Gorge. Note that the trail includes crossing over the gorge along wooden and wire suspension bridges. Be careful and don't look down!
If you avail of the classic package, it will allow you to explore the rapid waters of the Ausable Chasm via raft or tube. It is a thrilling and fun experience for the family!
A premium package allows you to experience the adventure trail and explore inaccessible areas of the inner chasm via ferrata. This activity includes rappelling, narrow rope bridges and walks along the stony ledges near Rainbow Falls.
Kayaking in Saranac Lake
If you're looking for a less crowded area with a stunning view, Saranac Lake is the perfect place for you. Located 9 miles northwest of Lake Placid, it is an ideal destination for hiking, paddling, canoeing, kayaking or just chilling near the water.
This small town is named after its three lakes - Upper, Lower and Middle Saranac Lakes. Exploring its beautiful waterways is a must-do activity in this area. Make sure to bring your kayak or rent out from the locals here and enjoy Saranac's waters and scenery.
Takeaway
Are you planning to visit Adirondack this month of fall? Or do you prefer this coming winter? No matter what season you plan to visit Adirondack, you have a plethora of recreational activities to choose from
Map of the Adirondacks
Additional Adirondack Articles
--- Adirondack Balloon Festival
by Find Rentals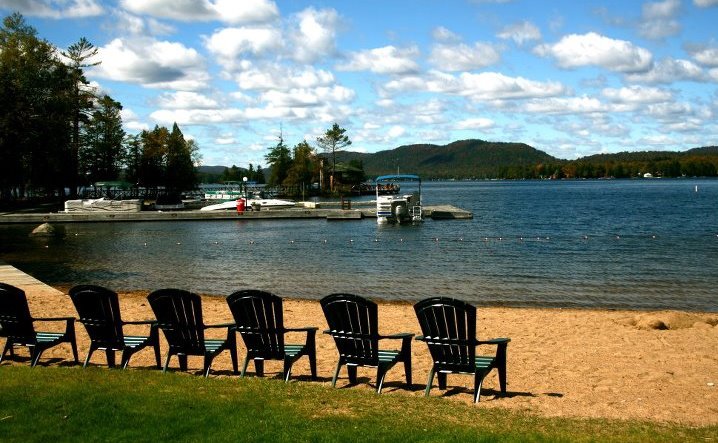 Fourth Lake, Rocky Point, New York
by Tiffany Wagner
---