Biloxi Mississippi: Recommended Beaches and Restaurants in the Biloxi Area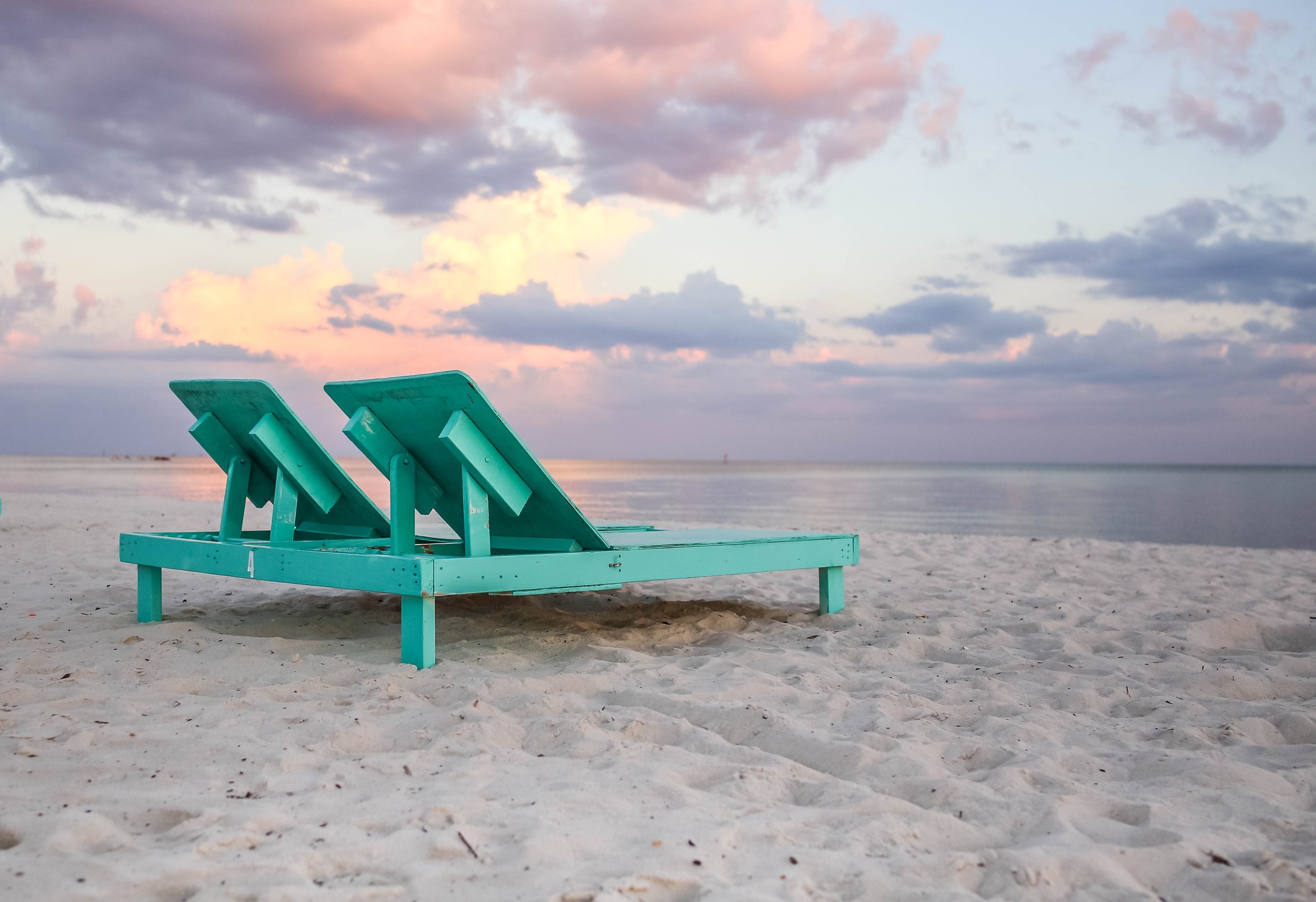 Biloxi Mississippi
Biloxi sits along the shores of Mississippi's Gulf of Mexico. Due to its proximity to the water and stunning beaches, you'll definitely enjoy breathtaking coastal views. You won't run out of things to do here since it's packed with things to see and enjoy, ranging from colonies of pelicans and loggerhead turtles to fun outdoor activities and adventures. What's more, it's home to several excellent casinos, museums, and galleries.
The best way to explore the Mississippi Gulf Coast is to visit the fabulous beaches along the coastline. Soft, white sand and pristine waters will greet visitors. The Boardwalk Loop near the beaches is a boardwalk that loops out over the water. It is tucked right under the entrance ramp to I-110. Plus, many activities are here to be enjoyed by all sorts of visitors. Take note of the beaches mentioned on this list if you want to spend your vacation in Mississippi.
Not only does Biloxi offer all-day entertainment but also a wide array of scrumptious coastal dishes choices. In fact, it was once dubbed the world's seafood capital food. Since the city is just right on the Coast, expect that you'll enjoy farm-to-table seafood like oysters, lobster, shrimp, and crabs, to name a few.
6 Fabulous Beaches on the Mississippi Gulf Coast
Although the Mississippi Gulf Coast has a smaller shoreline compared to the Gulf Coast states like Louisiana, Texas, and Florida, it's more than enough to provide visitors with some of the most splendid beaches in the Magnolia State.
Try the various activities, such as fishing, surfing, swimming, sunbathing, and bird watching along the coastline. Without further ado, let's now talk about the fabulous beaches on the Mississippi Gulf Coast. Here is our list of beaches and restaurants near and far around the Biloxi area of Mississippi.
1. Bay St. Louis Beach
First on our list is the serene and lovely beach in the city of Bay St. Louis. It's a perfect spot for vacationers who want a quieter and low-key beach vacation on Mississippi Gulf Coast. With a natural beauty that matches (or exceeds) nearby beach areas like Biloxi, the Bay St. Louis Beach offers an excellent sunset view, crystal clear water, and enjoyable activities.
The whole vibe of this beach area is relaxing with several shops and eateries lining the streets. If you need to stay the night, you can find lodging options nearby that offer comfortable accommodations.
2. Biloxi Beach
Most probably, you've already heard about Biloxi Beach. It's unquestionably the most popular beach on Mississippi Gulf Coast. People of all walks of life flock to this beautiful beach because of its soft, white sand and turquoise waters. Moreover, there are many fun things to do on this beach that make your stay unforgettable.
Rent a jet ski, kayak, or paddleboard to enjoy the refreshing waters off the coast. You can also visit the famed Biloxi Lighthouse, do some fishing, or join a steamboat tour. Have a sumptuous meal in one of the restaurants in the area or try your luck at the casino nearby. Tons of fun activities to be experienced in Biloxi Beach!
3. East Beach
East Beach is located in Ocean Springs, a beach area far from the crowd and fancy buildings of Mississippi. It's a sort of a local hangout, but tourists can come here to experience the calm beach atmosphere and invigorating sea breeze.
The shoreline stretches for a long distance, with simple amenities and several fishing piers. There are also bed and breakfasts, cafes, art galleries, and lodging options near the beach. You can also find a scenic nature trail where you can do your morning walk.
4. Gulfport Beach
Gulfport also boasts one of the most beautiful and popular beaches on the Mississippi Gulf Coast. Gulfport Beach is famous for its pristine and spacious shoreline. It also offers many opportunities for fun water activities, such as jet skiing, kayaking, and fishing.
Two popular waterparks - the Ocean Adventures Marine Park and Gulf Islands Waterpark - can be found here. If you're at Biloxi, just drive for 20 minutes and you're already in Gulfport Beach. Bring your buddies, family, relatives, or sweetheart to this lovely beach.
5. Horn Island
Horn Island is one of the barrier islands on the Mississippi Gulf Coast. It's near big cities like Gulfport and Biloxi, and you can get to this island by hopping on a charter boat, or if you're courageous enough you can kayak all the way through from those cities.
What locals and tourists love about Horn Island are its romantic atmosphere and less crowded beach area. It has fine, white sand that's just fascinating to behold. Plus, you can bring a tent and camp at the seaside for a night or two.
6. Ship Island
Another barrier island in Mississippi is Ship Island. You can reach this place by boat, and as you're plying the waters off the coast, enjoy watching the adorable dolphins in the area. Ship Island is an excellent tourist destination with a gorgeous beach where you can relax and enjoy some water activities.
Visit an old fort or explore the picturesque hiking trails on the island. You can also pitch a tent or create a memorable picnic with your travel companions here.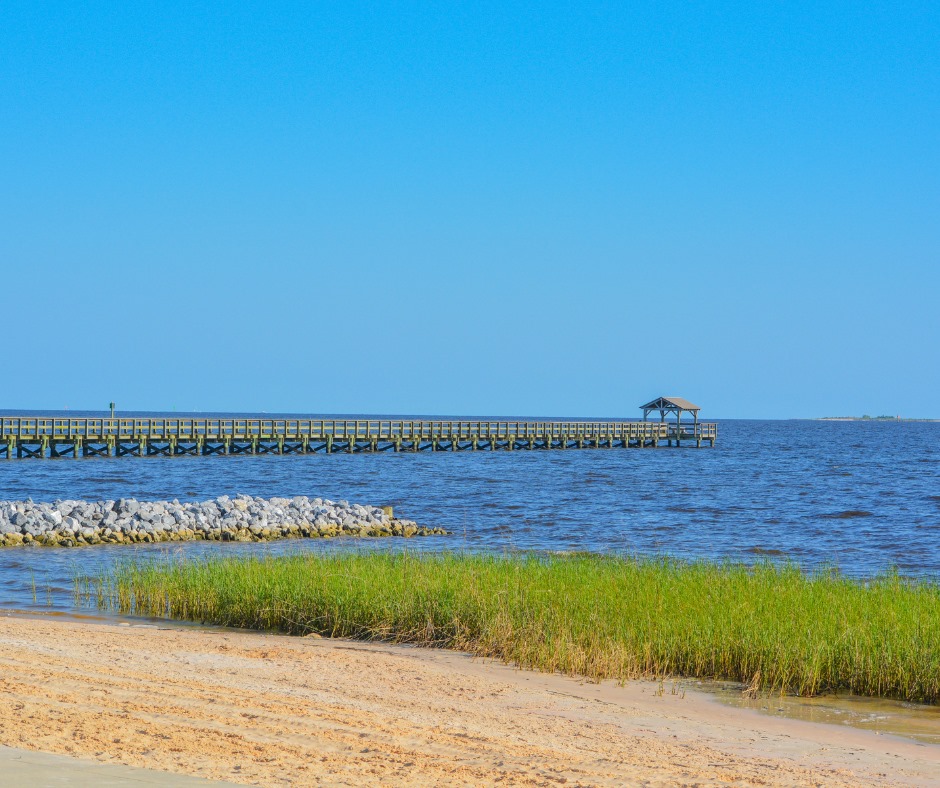 7 Restaurants you should try near Biloxi, Mississippi
Since the city is just right on the Coast, expect that you'll enjoy farm-to-table seafood like oysters, lobster, shrimp, and crabs, to name a few. Whether you're looking for a place offering cheap eats or fine-dining experiences, here are seven local restaurants you should try in Biloxi, Mississippi.
1. The Reef (749 Beach Blvd)
If you want to enjoy local coastal dishes in front of a breathtaking ocean view, Biloxi Beach will never disappoint you. Open for lunch and dinner daily, this waterfront eatery and bar offers delectable seasonal seafood dishes, handcrafted cocktails, and local craft brews and beers. Firecracker Nachos, Shrimp and Alligator Quesadillas, and Banging Biloxi Beach Gumbo are just some of their local dishes.
2. Big Play Entertainment Center (1842 Beach Blvd)
Bowl–Play–Eat? Why not! Big Play offers a hip atmosphere — perfect for family, friends, and large groups of all ages. It offers a wide selection of mouthwatering finger, gluten-free, or seafood dishes, a full-service bar, and fun activities, including bowling, go-karts, arcades, mini-golf courses, and so much more. It's definitely the Coast's premier entertainment destination. Truly, come for the food, stay for the fun, or the other way around!
3. Thirty-Two (850 Bayview Ave)
From its fresh seafood and salads, delectable steak and pasta, and fine wine selections to elegant ambiance coupled with the staff's impeccable service and hospitality, Thirty-Two isn't your typical run-of-the-mill resto. This upscale steak and seafood restaurant is Biloxi's most sought-after dining destination for a good reason: it's AAA Four Diamond-rated! Get a culinary experience to savor and enjoy at Thirty-Two, located inside IP Casino Resort and Spa.
4. BR Prime Steakhouse (875 Beach Blvd)
BR Prime is another AAA Four Diamond-rated steakhouse but is more nationally recognized as the only Forbes-recommended restaurant in the entire Mississippi. It got a Wine Spectator Award of Excellence too! Located in Beau Rivage Resort & Casino, it serves steaks, seasonal oysters, cold water lobster tails, as well as vegetarian and gluten-free options. While dining here is an expensive endeavor, the experience is like no other.
5. Doe's Eat Place (195 Beach Blvd)
As an Open Table's Diners' Choice winner and James Beard Award-winning restaurant, Doe's Eat Place firmly believes that everything you'll order in their place is well done, even if it's rare. And guess what? It's true! This Delta-style steakhouse mainly serves signature tamales, succulent porterhouse steaks, and classic Southern desserts. Whether a romantic dinner for two or a fun-filled gathering with family or friends, you'll savor every bite here.
6. Half Shell Oyster House (125 Lameuse St)
Half Shell Oyster House is the real deal when it comes to authentic southern seafood cuisines, as well as prime steaks. In particular, their finest and freshest oysters served raw, charbroiled, Bienville, Orleans, Rockefeller, or however you want are to die for! Not only coastal dishes, but you can also enjoy cocktails, craft beers, and microbrews here. This upscale-casual seafood eatery and bar offers vegetarian, vegan, and gluten-free options too to fit your taste.
7. Cora's Restaurant & Bar (1230 Beach Blvd)
Cora's Restaurant & Bar is located inside the historic White House Hotel, Mississippi's favorite hotel. Since it's just along the shimmering shoreline of the Gulf of Mexico, the restaurant offers a refined dining experience with spectacular panoramic views of the Coast. Its menu features a mélange of impeccable Southern-Coastal dishes and charbroiled steaks, organic salads and delectable desserts, and extensive choices of beer, wine, and house-made cocktails.
Map of Biloxi Gulf Coast Mississippi
Additional Mississippi Gulf Coast Articles
--- Mississippi Gulf Coast Travel Guide
by Chris Tata
---