Cape Coral Florida Travel Guide and Vacation Tips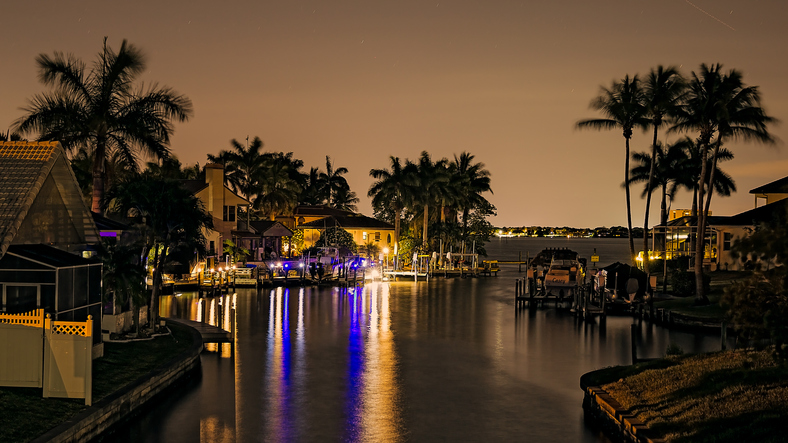 Cape Coral Florida
Cape Coral might be quite new by most vacation town standards, but it's uniquely becoming a must-see destination spot in Southwest Florida. Located near the sight of glimmering Gulf of Mexico, it blends closely with wide waterways and brims with all kinds of recreation opportunities. If you want to relax and explore new adventures,
A visit to South Florida is perfect when you make your vacation spot Cape Coral. The view of the Gulf of Mexico and the chance to set your sights on dolphins along the horizon will be just a few of the highlights you will enjoy for years to come. A town with friendliness, quaint shops, and seafood shacks, and last but not least, soft white sand and hours and hours of beach fun.
Just a few miles away from Fort Myers, Cape Coral is abundant with waterways, canals, beaches, and opportunities for fun in the sun. Visit the one and only Sun Splash Family Waterpark for guaranteed fun for the whole family. Decked out with the most amazing view of the Gulf of Mexico, Cape Coral is an easy place to relax on the beaches of the West Coast of Florida. Charlotte Harbor Preserve State Park is ideal for hiking trails through mangrove forests and marsh habitats.
For the romantic excursion, check out Lovers Key State Park, once only accessible by boat, this quiet secluded beach is ideal for those necessary quiet and secluded moments together. Whether boating, fishing, sunning, or shelling-Cape Coral is a beautiful place for your next vacation destination.
Cape Coral is the perfect place for you. But to make your vacation more memorable in this laidback coastal community, read on for more tips and suggestions.
---
Book Direct and Save with a Cape Coral Vacation Rental Manager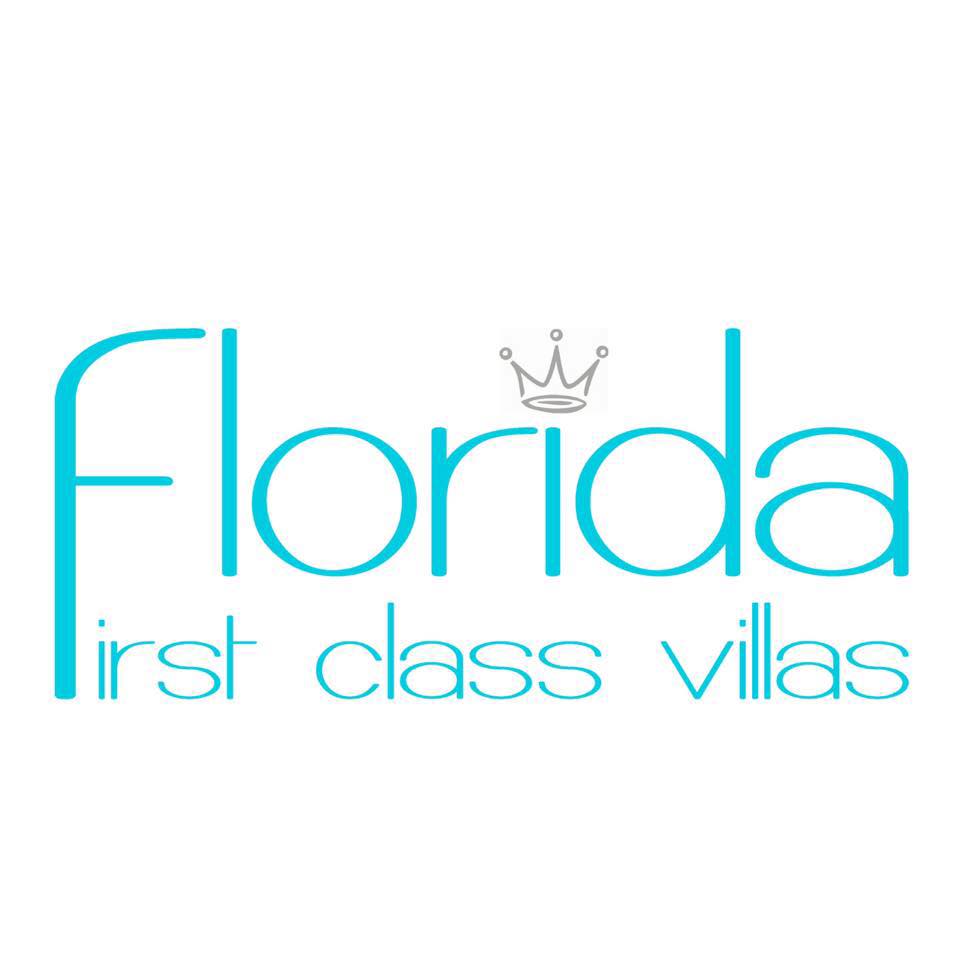 Welcome to Florida First Class Villas. Get in your flip flops and collect beautiful memories in one of our vacation rentals in Cape Coral, Fort Myers.. learn more

Whether you are a guest searching for the perfect vacation experience or an owner whose home we care for and rent to welcome guests, our team of.. learn more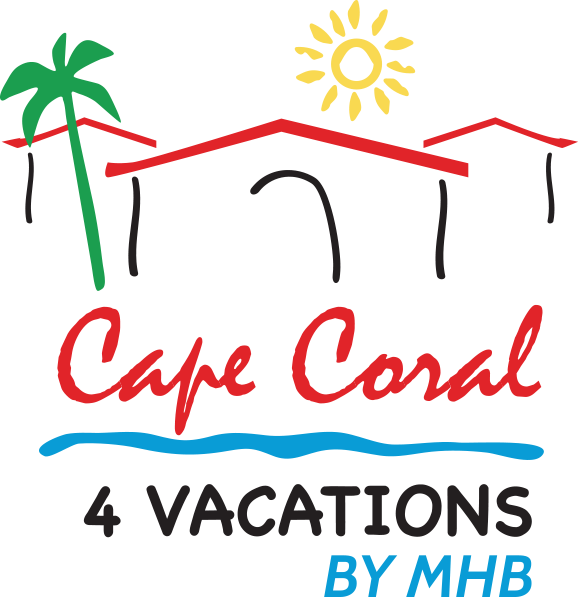 MHB Property Management has been providing property management and vacation rental services in Cape Coral, Florida for over 18 years. We are a.. learn more
A Travel Guide To Cape Coral Florida
Cape Coral, better known as "The Cape," is also fondly called the Venice of Florida due to the 400 miles of Canals providing access to the Gulf of Mexico and the Caloosahatchee River. Cape Coral is situated close to the world-famous beaches of Sanibel and Fort Myers Beach and is also home to an eclectic and large collection of restaurants including German, Cuban, Mexican, Italian, and, American.
Things To Do In Cape Coral Florida
Cape Coral is the perfect base for family-friendly vacations with a range of activities to choose from. Here are some of the popular spots to choose from:
- Sun Splash Family Waterpark
This is one of the coolest places to relax in Cape Coral with a relaxing river-tube ride and exciting water slides set across 14 acres of the best aquatic fun. This popular water park opens in mid-March and closes at the end of September.
- Four Mile Cove Ecological Preserve
Four Mile Cove Ecological Preserve offers picnic areas, kayak rentals (seasonal), a nature trail, a visitors' center, and Veterans Memorial Area. Also known as Eco Park or Four Mile Cove, wildlife that is often spotted across this park includes wading birds, bald eagles, snakes, and migratory birds.
- Cape Coral Farmers Market
Among the biggest markets in Southwest Florida, the Cape Coral Farmers Market is well-known throughout the Southwest Florida community as a premium quality market that features reasonable prices, friendly vendors, and a wide selection of bakery items, fresh produce, native plants, seafood, and lots of delicious foods to choose from.
- Rotary Park
Home to 97 acres of beautiful nature and greenery, Rotary Park consists of wetlands and trails that all add to the charm and beauty of this tranquil place. Also, home to a stunning Butterfly house that houses a range of rare butterfly species. This is one of the best spots to spend an adventure-filled day surrounded by nature.
When to Visit
Even though Cape Coral, Florida is one of those vacation spots that is enjoyed throughout the year, the ideal times to visit is from March to May. From the beginning of March to late May, the temperatures during the daytime range from the high 70s-80s, which is the ideal beach weather. This is also a season where you will enjoy fair prices and moderate crowds.
Where To Stay
Whether you are traveling with friends or family, there is a large choice of premium vacation rentals at FindRentals.com for weekend getaways or a vacation:
This Coastal Villa allows you to escape to paradise featuring a beautiful custom heated Pool. Villa Tangerine is the perfect destination to make the most of all the amenities in Southwest Florida. From opening the door at the front entrance, you along with your friends or loved ones will immediately feel like you are in paradise. This 2-bathroom villa features just under 2200 sq ft of sliding-glass doors and natural lighting, with the potential to sleep up to 8 people. PS4, electric-reclining couches, a pool table, and tasteful and modern furnishings, are just some of the fantastic amenities you can enjoy in your rental. Situated in one of the best Southwest Cape Coral neighborhoods with amazing water views, Villa Tangerine Sky is a place that will leave you wishing that you had planned for a much longer vacation!
Rates From: $175 to $355 per night
2.) Villa Tarpon
Tarpon Gardens provides resort-style amenities such as an oversize in-ground spa, two pools, expansive chair/table seating, tennis courts, a common area, an exercise room, and more.
Boasting over 3,000 square feet, Villa Tarpon is a stunning 2-bed plus office, 2.5-bathroom condo that includes Impact Windows. The mud room/storage room, garage, and foyer are on the ground level. There is also a big kitchen featuring more than enough cabinet storage overlooking the living space, making it ideal to entertain guests. Enjoy the Southwest Florida lifestyle from the spacious lanai that overlooks stunning water views.
Rates From: $70 to $175 per night
3.) Villa Tao
Immerse yourself in luxury with this outstanding pet-friendly villa. It features a spa, custom-heated pool, bicycles, a dock with tiki, gulf access, and kayaks. Villa Tao is the perfect destination to savor what Southwest Florida is all about. This 2-bedroom, 2-bathroom villa features just under 2000 sq ft of sliding-glass doors and elegant furnishings. This villa can sleep up to 6 and is located close to fantastic local attractions and the open waters.
Rates From: $200 to $385 per night
4.) Villa Deja Blue
Villa Deja Blue is an incredibly charming home featuring 4 spacious bedrooms that comfortably sleeps 8 people. With direct and easy gulf access along with a range of amenities such as a paddleboat, kayaks, and bicycles, this vacation spot is the perfect destination for large families. Other attractive features of this villa include two 50-inch TVs, a spacious lanai area, and a sparkling pool.
This fantastic home is ideal for families or friends traveling together. It also features a master-king room and two guest bedrooms with queen beds. The third guest room includes 2 twin beds. Some of the main attractions of this villa are the outdoor spacious lanai area, a heated pool, and ample seating space for friends to spend time relaxing together. Near the canal is a tiki hut that also includes a seating area with chairs.
Rates From: $185 per night
5.) Villa Thunderbird View
This magnificent villa will ensure you are left with amazing memories. The fantastic views and open layout will give you and your guests the most amazing experience possible. With creams and warm browns throughout this home, this vacation destination is hard to beat. As you walk through the front door you will be welcomed by the vaulted ceilings along with an airy, bright, and relaxing atmosphere. The floor plan ensures an unobstructed view of the stunning gulf canal situated just outside your backyard. The floor plan is split for all the bedrooms, which allows for more than enough privacy when it is needed.
Rates From: $205 to $435 per night
Villa Sweet Dreams is the place to connect with your inner child and a destination that will call out to your soul. The captivating 1700 sq ft layout is the ideal spot to kick back and relax for hours of memories and leisurely fun with either a group of friends or your loved ones. This charming home will ensure you feel stress-free and relaxed as you enter the villa. The relaxed atmosphere and playful tones will make sure you feel like you are in a home away from home. Tiled throughout, this cozy and inviting villa includes an open floor plan layout that makes it easy and enjoyable to spend time with the people that matter the most.
The Master bedroom includes a Smart TV and glass sliding doors that lead out to the spacious lanai. The Master bedroom also includes a stunningly decorated en-suite with a step-in shower and a large tub ideal for soaking away the excitement of the day. The first guest room is bright and airy with a queen-sized bed, dressers, and even a writing desk. The second guest room includes two twin-size beds decorated with bright splashes of yellow. All the rooms in the villa have smart TVs, allowing you to retreat or catch up on any of your favorite movies or shows in privacy.
Rates From: $145 to $290 per night
Gorgeous is the best description for this tranquil and serene waterfront villa. This is a newly constructed villa that includes a spa and saltwater custom heated pool. It also includes a custom dining area and outdoor kitchen that will guarantee that you and your family are left with the most amazing memories to fondly look back on.
Villa Takin' it Breesey is the ideal spot to make you fall in love with the laid-back Southwest Florida lifestyle. The stunning furnishings and beautiful open layout will make your time on your vacation extremely enjoyable and relaxing. As soon as you walk through the big double-door entrance you will be transported to a whole new world.
This 3-bathroom, 3-bedroom villa includes more than 2500 sq ft of magnificent glass sliding doors that guarantee the ultimate views. This home can sleep up to 8 and is conveniently situated close to restaurants, shopping, and entertainment. Once you have stayed at this amazing villa, your only wish will be that you had booked a much longer vacation!
Rates: From $300 to $900
All the Vacation Rental Properties mentioned above are all managed professionally by Vacation Rental Management Companies that all know the Cape Coral area very well. The team of expert Vacation Rental Management Companies all provides the best local hospitality, and expert rental services, along with the best availability and rates while professionally managing every vacation rental to ensure that is safe for your guests. The Vacation Rental Management Companies are also here to help you find the ideal rental spot for your upcoming vacation.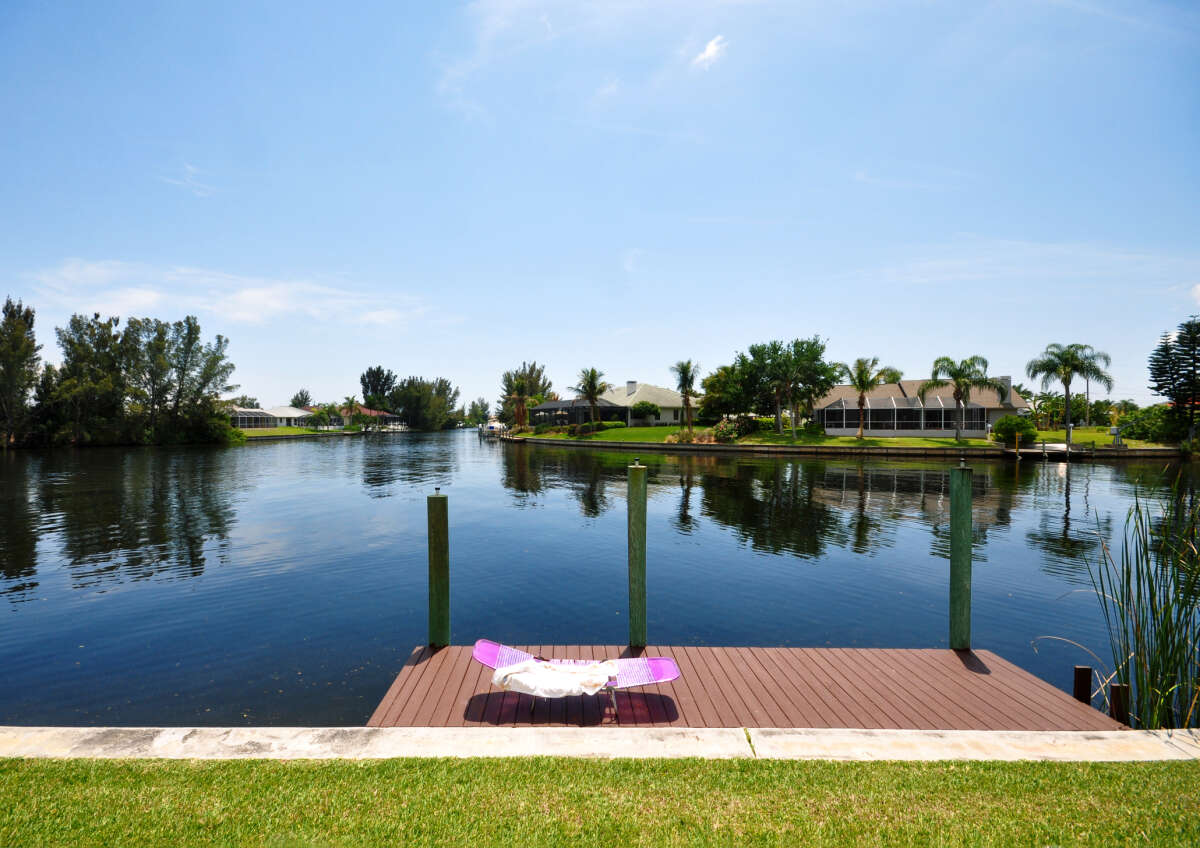 Start Planning Your Cape Coral Vacation
Whether you're someone who prefers spontaneity or structure, planning your vacation in Cape Coral or anywhere you want is essential, especially if you're a first-timer. Showing up in a new place without doing your homework can ruin your trip. To start with, try equipping yourself with the good places to stay, eat and visit in Cape Coral. Then make reservations as much as possible. But of course, be careful not to over-plan everything so you don't miss out on the actual fun and excitement of your vacation. Just go with the basics and leave enough room for spontaneity.
Secure A Place To Stay In Cape Coral
You need a good place to stay on your vacation. While there are hundreds of vacation rental accommodations in Cape Coral, the ideal one largely depends on your personal preference, budget, and time of the year. If you want a concierge, housekeeping, and room service, staying in a hotel can be convenient. Some of the recommended hotels in Cape Coral include Hampton Inn Suites Cape Coral, Casa Loma Motel on the Waterfront, Cape Paradise Resort, and Hideaway Waterfront Resort.
A vacation rental in Cape Coral Florida might be a better place to stay if you prefer more privacy, luxury, and less cost. But before choosing one, be sure to research the property by reading peer review sites and reaching out to a property management company. Try using Find Rentals to help you search for the perfect rental property for your vacation.
Experience the Activities and Attractions In Cape Coral
There are plenty of things to see and do in Cape Coral, from fun family activities to interesting attractions and outdoor recreations. But don't be pressured to experience everything during your vacation. You can head over to Cape Coral's Yacht Club if you want to dip in the water and enjoy some outdoor games after. If you're into hiking and kayaking, you can head to Four Mile Cove Ecological Preserve. For shopping and strolling around while enjoying the waterfront, Cape Harbour is one of the best places to go. There is a lot more to experience in Cape Coral. But bear in mind that filling your itinerary with too many places to go and activities to do might take away the excitement and peace. The main purpose of going on a vacation is to enjoy and relax. So, just take things slow, savor the beauty of Cape Coral, and be in the moment.
Explore The Culinary Scene In Cape Coral
With the arrival of innovative chefs in Cape Coral, its culinary scene has scaled up over the years. From beachside dining to farm-to-table countryside meals, there are so many options to explore in the area. Because of that, choosing where to eat can be overwhelming. Like other attractions in Cape Coral, note that it's impossible to visit all the best restaurants and eat everything. But you can start with the local cuisine and the ones frequented by locals and tourists. When it comes to food, Cape Coral shows off its own distinctive small-town style.
To name a few, we're sharing a few of its top culinary delights. Lobster Lady and Fish Tale Grill are dazzling seafood restaurants that serve fresh and delicious dishes. For great burgers, steaks, and cocktails, Nevermind Awesome Bar and Eatery is a great choice. But for authentic cajun cuisine with live jazz music, you'll have a good time at Slates.

Map of Cape Coral Florida
Additional Cape Coral Florida Articles
---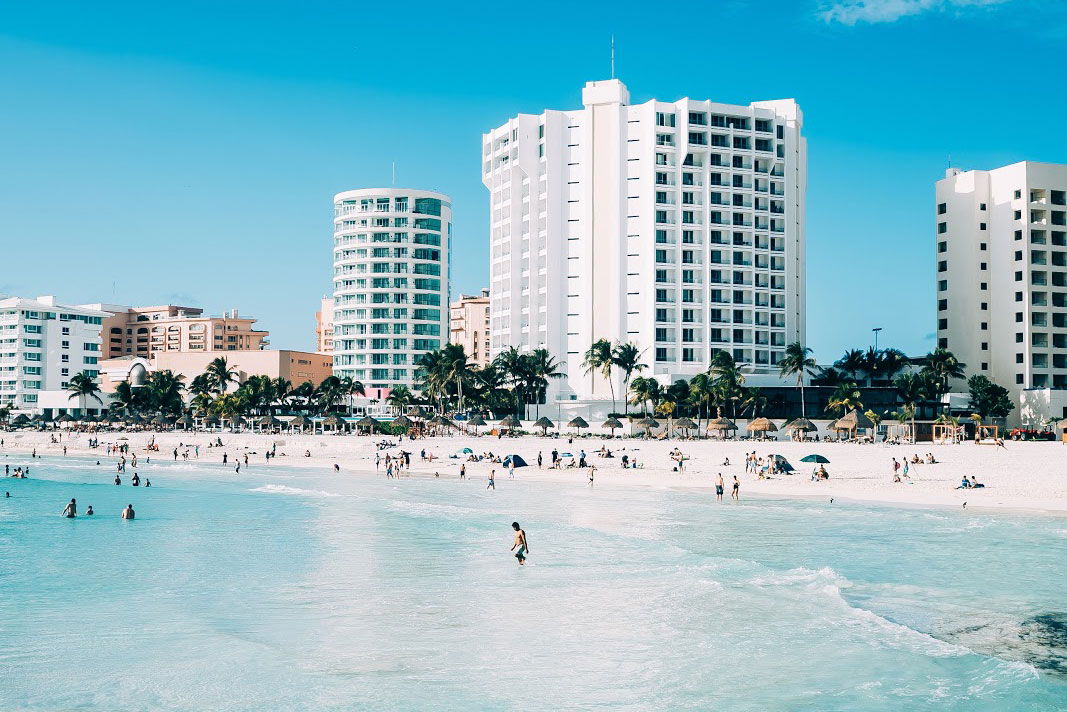 Why Visit Fort Myers Beach Florida
by Anthony Vaarwerk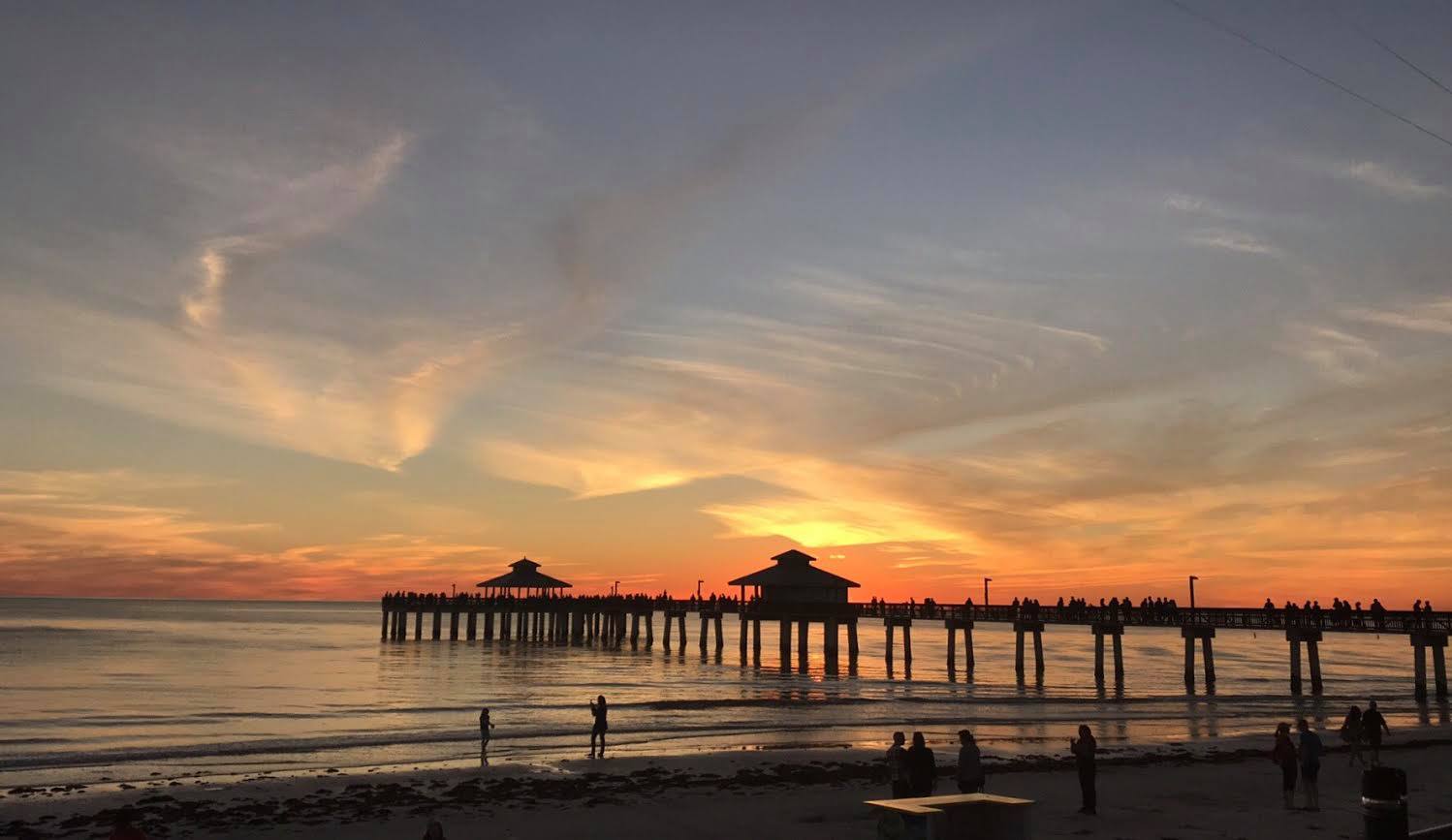 Fort Myers Beach Florida Travel Destination Guide
by Find Rentals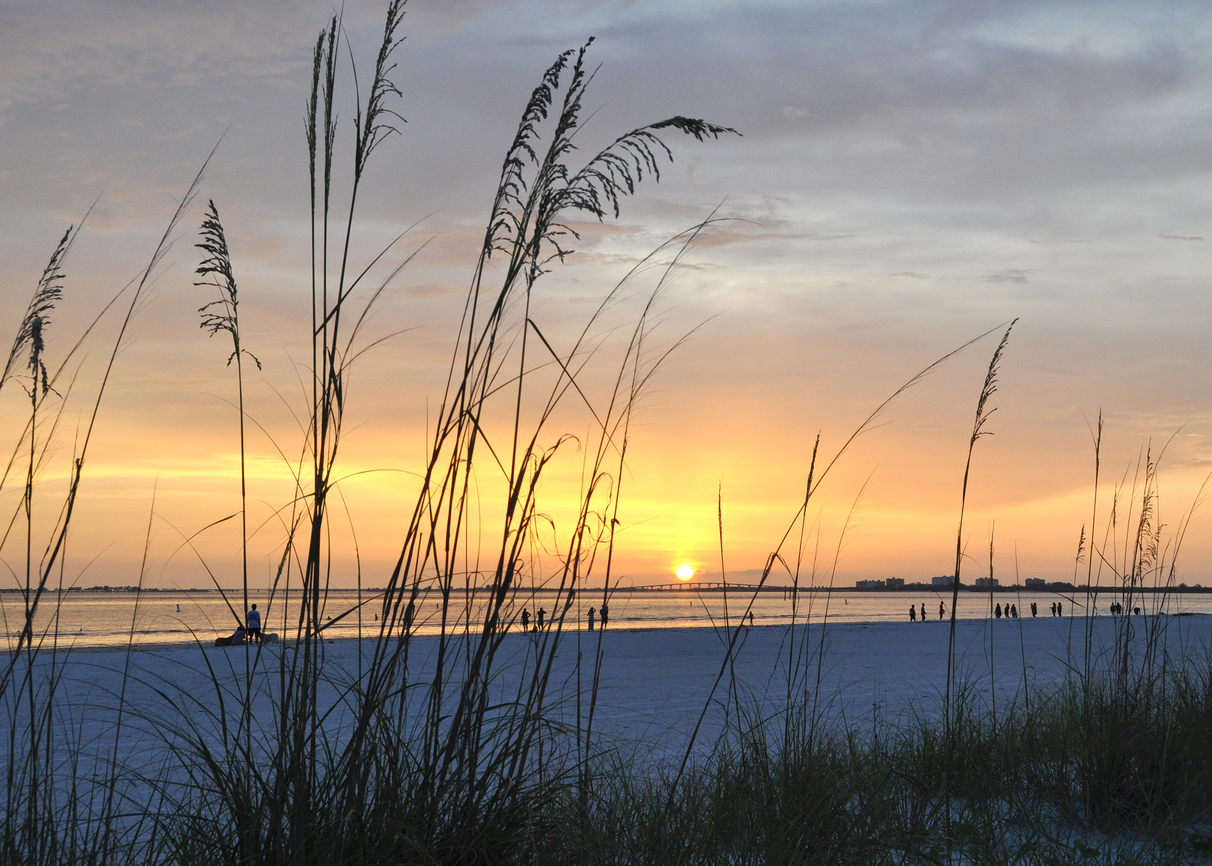 Things To Do on Estero Island Florida
by Find Rentals
---