Charity Island Michigan Travel Guide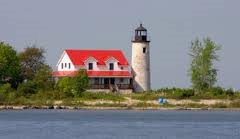 Charity Island Michigan
Charity Island -a natural island respite with breathtaking panoramic views set in Michigan's Saginaw Bay. This quaint island environment provides a remote and friendly community- one of Michigan's newest tourist attractions. Enjoy the 75 minute cruise over to the island for dinner and a lovely overnight stay away from all the hustle and bustle of life. Charity Island's quiet and personal charm will be sure to make for a truly peaceful and memorable vacation.
---
Rental Managers in Charity Island Michigan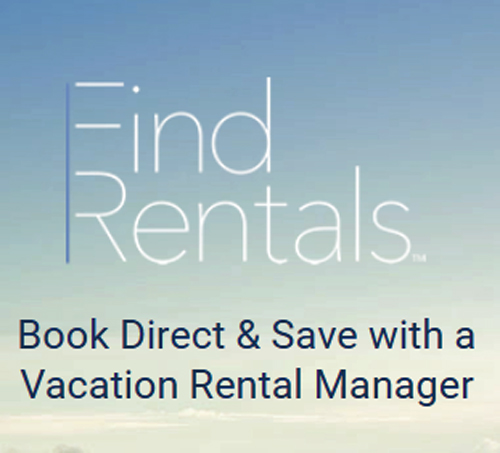 Book Direct with Local Professionals
Travelers - Tell us where you want to go, the type of property you want to stay in, number of guests and the dates your looking to stay and we'll have.. learn more
Geography/History
Charity Island, sometimes called Big Charity Island, is the largest island in Saginaw Bay, in the Michigan waters of Lake Huron. The island is 280 acres in area and has about 3 miles of shoreline. Covered by a beautiful forest of hardwoods & white pine, and 11 acres of inland lake, the island is managed by the Federal Fish & Wildlife Service as a Wildlife Sanctuary. The island was named by Native American lake mariners for its location, placed "through the charity of God" at the entrance to Saginaw Bay midway between the city of Au Gres, Michigan and "The Thumb". The island is best known among mariners for its former lighthouse. Charity Island Light was constructed in 1857 and used until a replacement was built in 1939. The limestone that outcrops along the Island's shoreline is heavily embedded with the mineral "flint". Over time the island became an important site for stone tool making by native American Indians who occupied the island for nearly 2,000 years before the first Europeans arrived. They believed these islands were placed there by their Gitchi Manitou to provide safe shelter for all, Indians and French voyageurs alike. In 1992 the Island was purchased by Karen and Robert Wiltse who are committed to preserving the Charity Island light as an important remnant of Great Lakes maritime history and seeing it developed as an important economic asset for Northeast Michigan as a tourist destination.
Tourism
Dinner cruises are the most popular Charity Island experience to date. Word of mouth travels fast- fabulous dinner meals are served with the freshest of fish, Great Lake Perch from the area. Day cruises and sunset cruises are also made available daily. The island is also well known for their environmentally protected area where visitors can see rare shoreline plants and wildlife including the bald eagle. Bird enthusiasts love Charity Island- drawing many each year for their bird watching events. To ensure that the Island is a welcoming and secure place for both the rare wild and the domesticated- campfires, hunting, firearms, pets and alcoholic beverages are prohibited therefore ensuring the safety of the wildlife refuge on the Island. Looking for a unique and unforgettable place to have a wedding? Charity Island hosts numerous romantic lighthouse or catamaran ceremonies yearly. If that's not enough imagine the opportunity to stay in the historic Light Keeper Quarters- a true one of a kind experience with the privacy and view not to be compared with any other around.
Map of Charity Island Michigan