Estes Park Colorado: Travel Guide and Vacation Rental Accommodations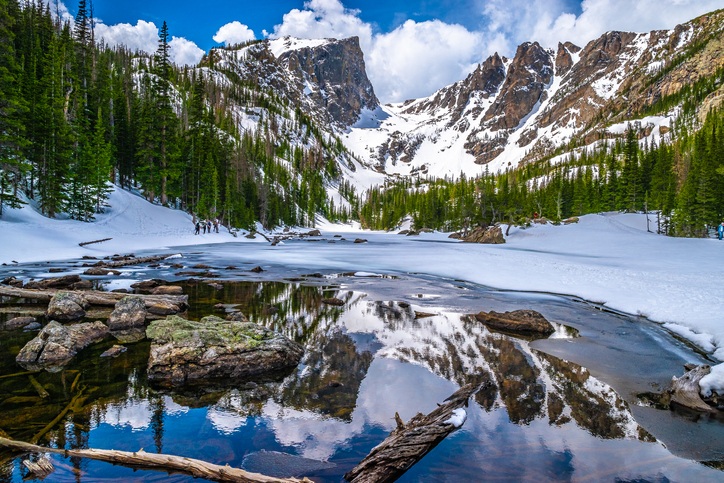 Estes Park Colorado
Estes Park is popular summer resort and a base camp to the Rocky Mountain National Park. This is a mountain community where elk, deer, and big horn sheep are common attractions. Come enjoy the sunny days, cool mountain breezes, and amazing wildflowers. Come and enjoy the great outdoors and its many splendors. Estes Park lies along the Big Thompson River. The outdoor adventures and wildlife watching are some of the best in and around Estes Park. Leading into Rocky Mountain National Park which has over 100 hiking trails. The Continental Divide, the alpine region, and the majestic Longs Peak which i have climbed and witnessed a panoramic view ill never forget. Whats nice about Estes Park region is when you want to get back into town Estes Park has museums, events, festivals, breweries, and spa centers.
Estes Park is famous for its stunning Rocky Mountains, wildlife, and outdoor activities. Summer and early fall are the best way to visit Estes Park. But some people don't visit the town in summer to avoid crowds. Annual snowfall averages about eighty-two inches, making it a winter haven.
Estes Park is an ideal destination if you need to enjoy Hiking, camping or other activities. A critical reason to visit Estes Park Colorado is the peaceful environment. You can stay away from the busy city life and pollution in Estes. Rocky is home to a wide range of activities that are not limited to the town. In Estes, you can also enjoy the nightlife with a partner, which provides a memorable moment. On the other hand, Estes Park has an enjoyable mountain town vibe and is home to many amazing hikes and scenery. For many decades, tourists have come for weekend trips, family reunions, office tours, and fun-filled holidays.
Estes Park is one of the most beautiful towns in Colorado, which is surrounded by the Rocky Mountains. Every year many people visit Estes Park to enjoy many things, from mountain hikes and skating to camping. When you visit Estes Park, you can connect with the natural world and relax. Estes Park is home to the popular Rocky mountain national park, the fourth busiest national park in the country. It is the best summer destination in the world because of its popular rocky mountain national park. If you plan an Estes Park tour, you are at the right destination. Continue reading to learn what things to do in Estes Park, where to stay and why to visit Estes Park?
---
Book Direct and Save with an Estes Park Vacation Rental Management Company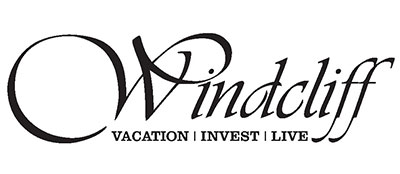 Windcliff Properties is a local, professional management company providing the vacation rental program for Windcliff Estates. We have a continuous.. learn more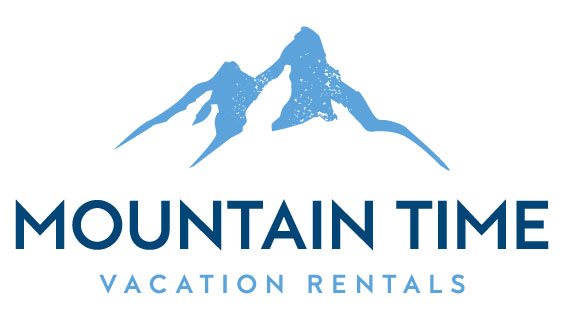 Mountain Time Vacation Rentals
Mountain Time Vacation Rentals prides itself on being "Local, Available, and On the Ground" to best serve our Guests and Owners. Unlike larger.. learn more

Voyago Vacation Rentals rents luxury vacation homes in Estes Park. Come and embrace the natural world and explore the Rocky Mountain National Park... learn more
Things to Do in Estes Park Colorado
There are endless things to do in Estes Park, such as white water rafting, horseback riding, hiking and more. So, Estes is the perfect option for people who need to try adventure activities. In addition, visitors can enjoy a scenic drive on the trail ridge road to Estes Park's Grand Lake.
Hiking on Rocky Mountains lets you explore beautiful mountain peaks. Here are some things you must try when visiting Estes Park, Colorado.
Fishing
When planning an Estes Park tour, you must add fishing and ice fishing to your itinerary. Ice fishing is a popular activity to try in Rocky Mountain National Park. The weather goes chilly if the snow starts to fall. Sprague Lake, sky pond, the lake of glass and Lake Haiyaha are the best spot for ice fishing. Important local businesses for fishing and ice fishing:
Kirks Flyshop
Fly Fish Estes Park
Fly Fishing the Rocky Mountains
Rock climbing
If you are an adventure seeker, you never miss mountaineering and rock climbing activity. Estes Park is more than seven thousand five hundred feet above sea level. High altitude offers a thrilling experience for tourists. During the rock climbing, you can explore the stunning view of the mountain peaks, beautiful forest and valley. Important local businesses for rock climbing:
Backbone Adventures
Estes Park Rock Climbing
Epic Climbing Gym
KMAC Guides (Kent Mountain Adventure Center)
Motor Sports
One of the exciting ways to experience Estes Park is through motorsports. Tourists can see the town on their own through motorsports. If you are new to the Estes, you don't have to worry as the staffs are friendly. So, they will show the visitor how to utilize the GPD map system and suggest routes recommendation that keeps them safe. Important local businesses for motorsports:
Estes Park ATV Rentals
Estes Park Mountain Shop
Rocky Mountain Motor Sports
Horseback Riding
You never miss trying horseback riding when visiting the Rocky Mountain National Park. The horseback ride tour is available between one and five hours. So, you can choose the package as per your choice and travel around the valley plus amazing forests. Some famous stables are:
Jackson's Stables Inc
Estes Park Outfitters
Elkhorn Stables
Whitewater Rafting
The best adventure activity to try in Estes Park is Whitewater Rafting. There are two packages available like full-day trip and a half-day trip. Full-day whitewater tour contains scenic drives on the Colorado River and Trail Ridge Road. Besides, the half-day trip consists of the Cache la Poudre River. Important local businesses for whitewater rafting:
Backbone Adventures
Rapid Transit Rafting
Colorado Wilderness Rides
A Wanderlust Adventure
Hiking
You must add Hiking to your Rocky Mountain National Park tour. Hiking is the best thing you must try in Estes Park. Those who need to avoid crowds can go to Hermit Park Open Space. Indian Peaks Wilderness Area is the perfect place to hike in Colorado.
Where to stay in Estes Park Colorado
Various kinds of accommodations are located close to popular tourist destinations. They allow you to reach the tourist spot within a few minutes. Besides, lodges and resorts have modern amenities that offer a comfortable living experience. There are many places to stay in Estes Park,
such as:
Vacation rentals
Resorts
Inn
Lodges
Cabins
Chateau
Hotels
Condos
You can find luxury and budget accommodation from Estes Park vacation rental managers that meets everyone's budget. The resort has numerous rooms and suites with private balconies, letting guests see rocky mountain and lake views. You can book the best place to stay in Estes according to your budget.
Main Attraction in Estes Park Colorado
Estes Park contains a lot of attractions that make it ideal for all kinds of travelers, such as group and solo travelers. Here are the main attractions in Estes Park Colorado:
Rocky Mountain National Park
Rocky Mountain National Park is one of the most popular attractions in Colorado. It is the centre of the park's tourism as they allow you to hike in the Rocky Mountains. During the winter season, the visitor can cross-country snow tube, ski, etc. tourists can enjoy Hiking, exploring wildlife and spending the night camping in the summer season. Everyone needs to pay the entry fee for this national park.
Estes Park Museum
If you need to know more about Native American tribes, you must visit Estes Park Museum. It is a famous educational place in Estes. In this museum, the visitor can learn how rocky mountain national park was created. Entry to the Estes park museum is completely free for all tourists.
Macgregor Ranch Museum
Macgregor Ranch Museum was established in 1873, which indicates three generations of MacGregor's life. Estes Park comes with a history, and this museum lets the visitor tour the milking shed, root cellar, and others. The volunteer will explain the history of the town to tourists.
Hidden Valley Snow Park
Another hot attraction in Estes Park is Hidden Valley Snow Park. It is the best spot for people of all age groups. Spend a day riding snow tubes during the winter months to satisfy your inner child.
Final Words
Estes Park is a world-famous destination that offers eye-catching mountain views all around Colorado state. Besides, you can visit the local town and purchase handmade items as well as try delicious foods. This article will help you to create an amazing Estes Park tour plan for your next trip.
Map of Estes Park Colorado
Addional Estes Park Colorado Articles
---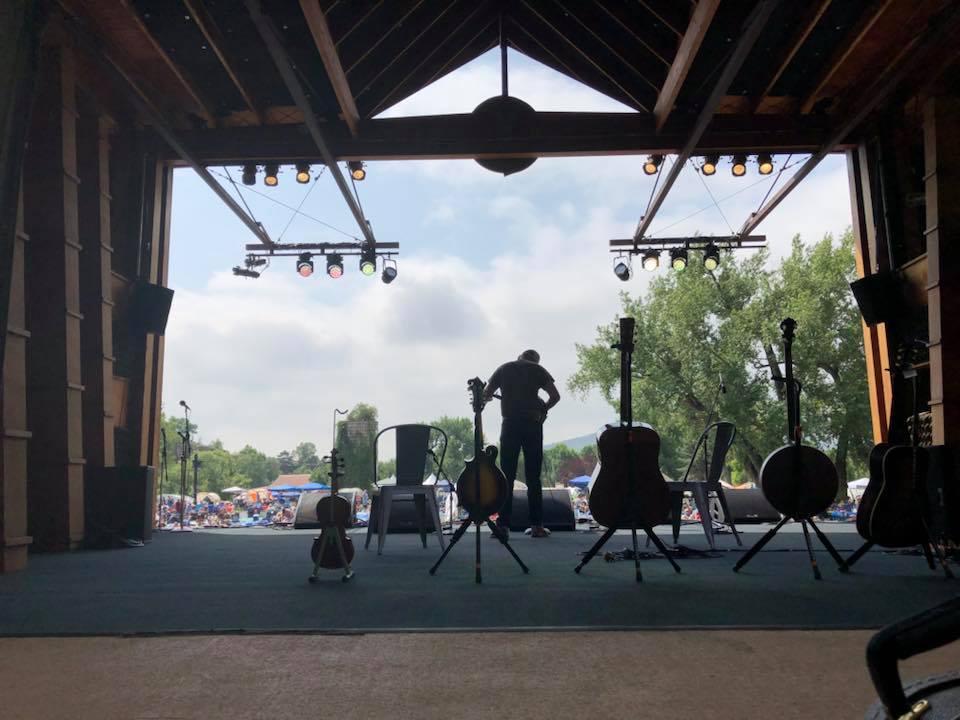 Snowygrass Music Festival in Estes Park
by Anthony Vaarwerk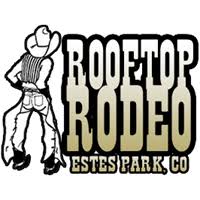 Rooftop Rodeo Estes Park Co
by Cindy Dahlen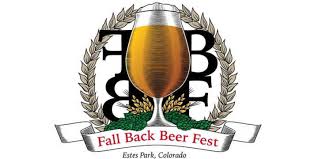 Fall Back Beer Festival
by Find Rentals
---