Things To Do in Indian Rocks Beach Florida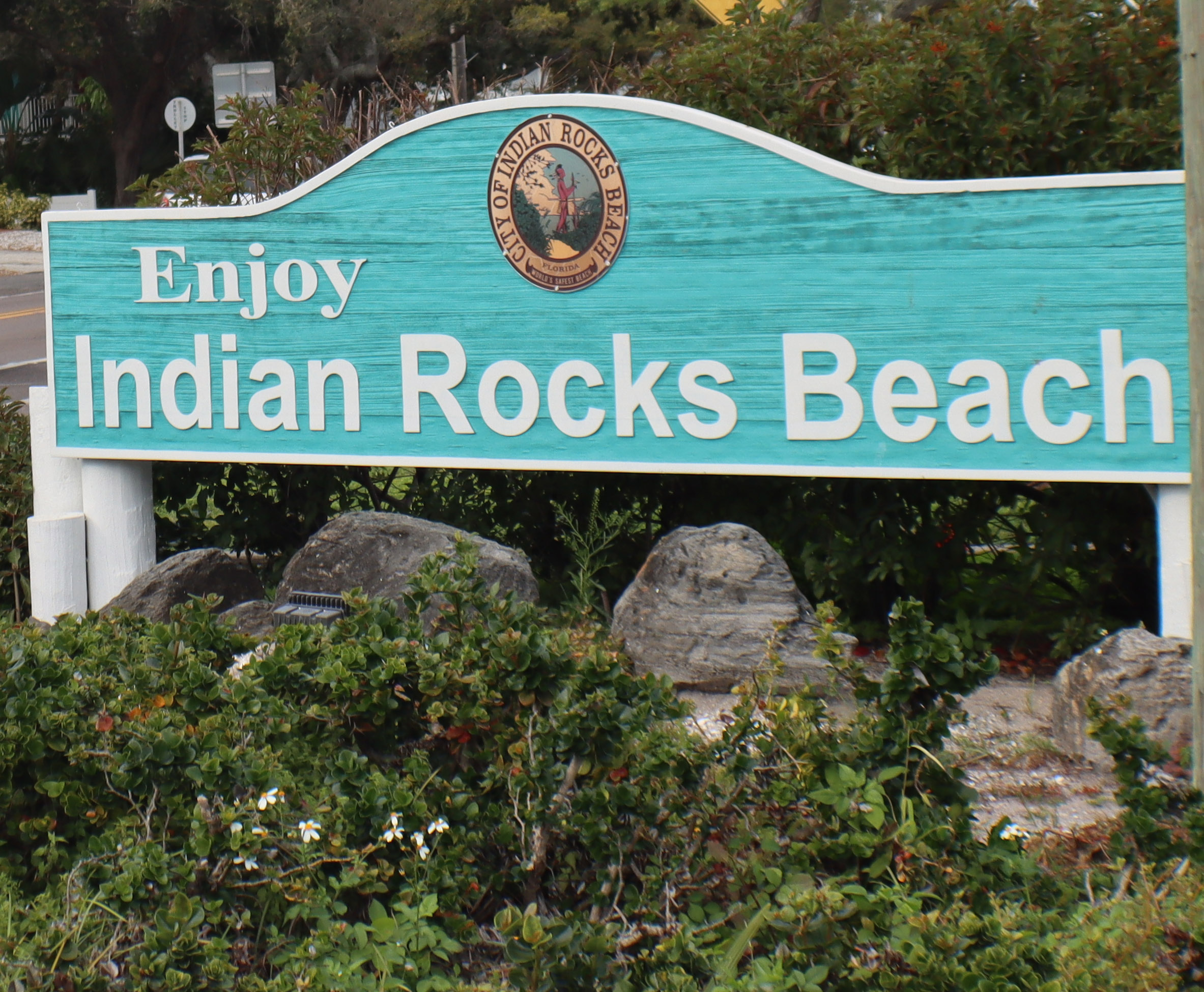 Indian Rocks Beach Florida
With three miles of accessible beaches, calm waters, and a great view of intercoastal waterways, Indian Rocks is an ultimate favorite tourist destination along the Gulf Coast of Florida. This charming community is just a short drive from the St. Petersburg Clearwater area. But with an approximately 4,000 population, Indian Rocks has fewer crowds, making it more attractive for a restful getaway. Behind the quiet vibe of the town is an array of endless amenities and outdoor adventures.
So stop what you're doing! Think of it now! A beach vacation is waiting for you at Indian Rocks Beach. Not too little, not too much - 3 miles of beautiful breathtaking beach sunsets, soft sand, and rest and relaxation for the whole family! Legend says that this spot was a place that brought healing to Indians in times past - lean into the tradition and let this beach oasis bring you the therapeutic treatment that you need! The city has multiple beach access points along Gulf Boulevard and there are several quaint shops and restaurants for you to enjoy.
Indian Rock Beach is the perfect setting for the getaway respite that you've been looking for ... sit on the beach with the Intracoastal on one side and the Gulf on the other and breathe in the space of paradise that you'll only wish you could take home with you forever.
Discover the hidden gems of Indian Rocks with the following vacation tips.

---
Book Direct and Save with a Vacation Rental Management Company

We are committed to excellence, continually assessing our processes and refining our strategies. As avid travelers and vacation property owners, we.. learn more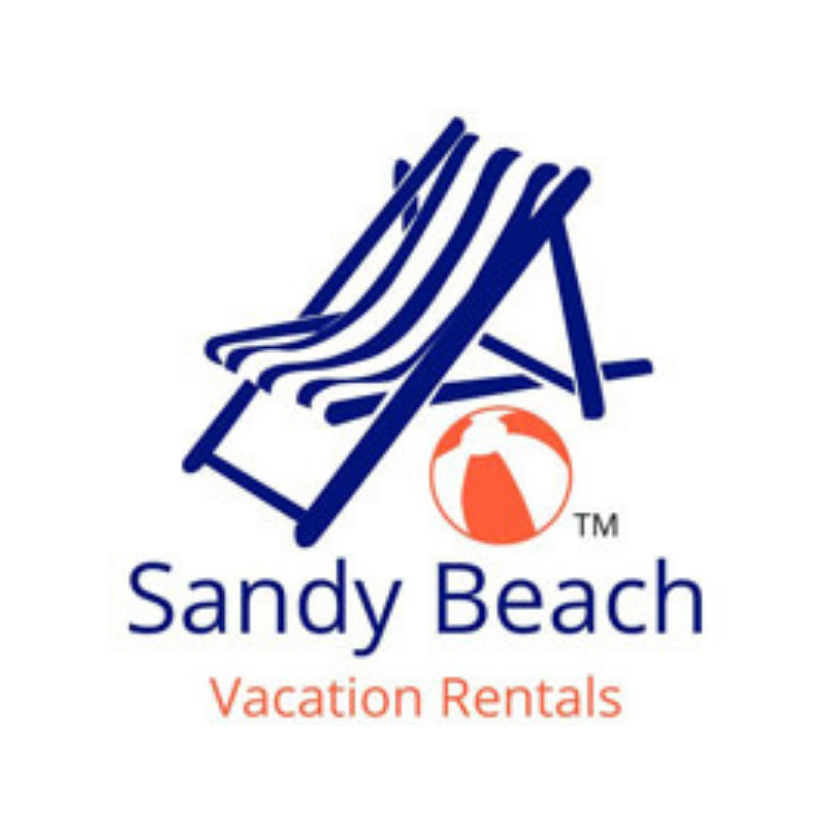 Sandy Beach Vacation Rentals is a full-service property management company that was founded in 2016. Our personnel has over 20 years of experience in.. learn more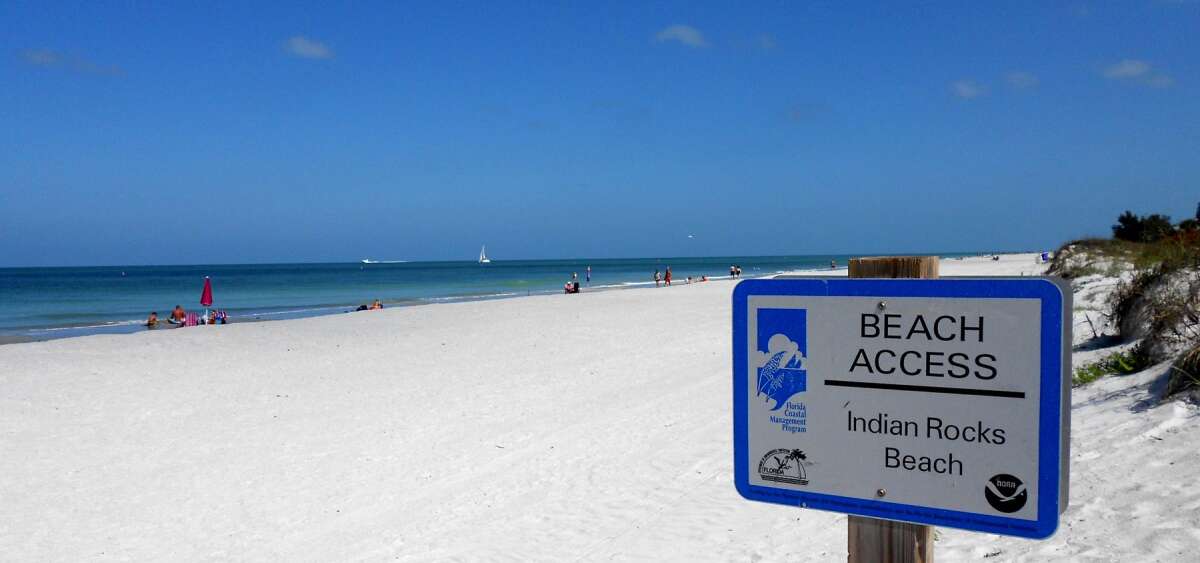 Where To Stay
There are many great places to stay in Indian Rocks, from luxurious hotels and condos to beachfront vacation homes. It all depends on what you prefer and how much you're willing to spend. But to help you find the best accommodation on your trip, you can search through FindRentals for a variety of selections.
When To Visit
The best time to visit Indian Rocks depends on what you're looking for and how you plan your trip. June through August is excessively hot and unlike summertime in other tourist places, it's a slow season for Indian Rock's tourism. That means you can save a little for lodging and other accommodations. But it's even more affordably priced during fall, which runs from September to November.
For most tourists, Spring is the ideal season to visit Indian Rocks since the weather is perfectly warm and just right to do some outdoor activities. There are also a lot of things to do since it's the peak season in Indian Rocks. But if you want a quieter vacation, you may want to avoid visiting the place from March through May. The same thing happens between December until February, which is wintertime and the second busiest with tourists.
What To Do
There are plenty of things to explore in Indian Rocks, whether you're stayings for a couple of days or longer. But we've narrowed down some of the best-loved activities and attractions every tourist would not want to miss out on.
Plan now to relax on the most perfect 3 miles of beach-set on the Gulf of Mexico. Enjoy the multiple beach accesses to sand between your toes and a chair and umbrella waiting for your donning. A vacation to Indian Rocks Beach should not exclude some familiarization of the history and charm of the area. After checking out the Indian Rocks Beach Historical Museum, I plan to meander through the various quaint cafes, seafood shacks, and boutiques. Call up one of the most popular boating and fishing charters in Indian Rocks Beach - IRB Boat Rentals or Simply Hooked - either one will leave you with memorable fishing experiences.
The cool waters and friendly atmosphere of Indian Rocks Beach is great for a relaxing afternoon with family or friends. Since it has fewer crowds than the other beaches, you can spend a more intimate time together. The soft and powdery sand, freezing breeze, and scenic view are perfect for shelling, strolling, reading, and picnicking. It's also a good place for sighting wildlife, such as dolphins and manatees.
For more experiences with nature, you can take a leisurely walk at the waterfront boardwalk of the Indian Rocks Beach Nature Preserve. There are signs posted about local habitats and the wildlife you may see along walkways. With its mangroves, scenic views, and rustling sounds of nature, you'll surely enjoy a breath of fresh air and tranquility. The preserve also has picnic and park areas and an outdoor fitness center.
If you're looking for more fun and adventures, you can check out other attractions in and around Indian Rocks Beach. For recreational boating activities, the Park Boulevard Boat ramp can be worth exploring. You can also enjoy sports fishing with some of the best fishing charters like Jaws Too and Hustling Fishing Charters.
The Splash Water Harbour Park with two giant twisty water slides, a kids splash zone, and a winding lazy river is ideal for families. If you want a simple outdoor activity, you can just play bocce ball on the court of Chief Chic-A-Si-Park or savor or the seaside view of Keegan Clair Park. For some historical and art experiences, there's the Indian Rocks Historical Museum and Beach Art Center.
Shopping around is another great way to relax on your vacation. Plus it makes everything memorable when you buy something as a souvenir. Indian Rocks and its neighboring communities have a blend of local stores and centers that will help you remember your trip, such as the following:
● The Island Surf Shop
● Indian Rocks Tackle
● Impressive Designs Art Gallery & Florida Wines
● Crystal Connection
● Little Pelican Gift Shop
● Tyrone Square Mall
● John's Pass Village
Where To Eat
Your vacation in Indian Rocks would not be complete without experiencing its fabulous dining options and delectable cuisines. For fresh seafood and waterfront dining, you can stop by Caddy's Indian Shores or Jimmy Guana's Waterfront Restaurant. You can head to TJ's Italian for some made-from-scratch Italian-American meals or Villa Galace Italian Restaurant for traditional Italian pasta and meat dishes. If you're craving Mexican specialties, get quick service from Jake's Coastal Cantina. For other casual dining options, you can check out Gubby's On The Beach Grill and Bar, JD's Restaurant and Lounge, and PJ's Oyster Bar.
Map of Indian Rocks Beach Florida
Additional Tampa Bay Area Articles
---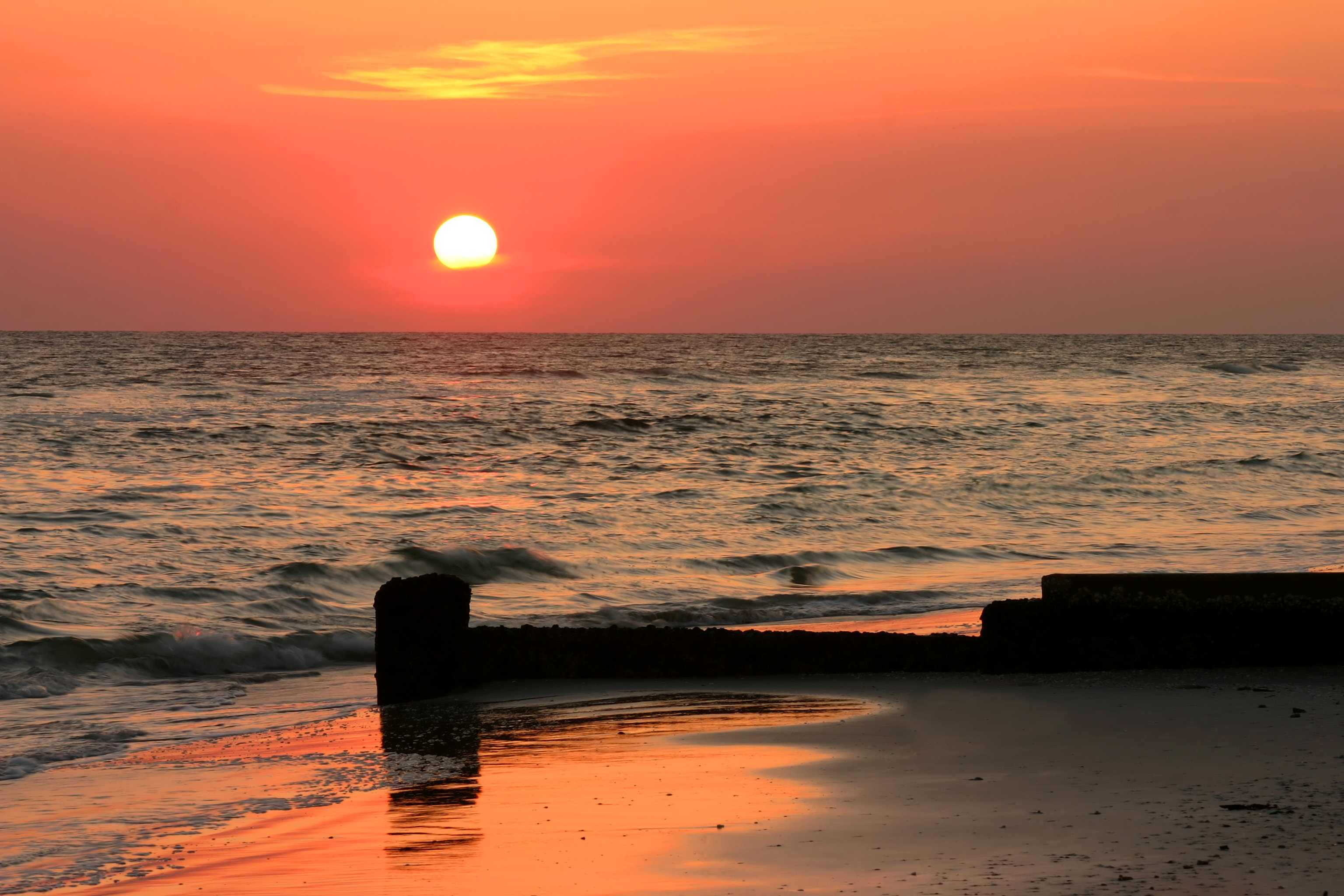 Things To Do in Madeira Beach Florida
by Tiffany Wagner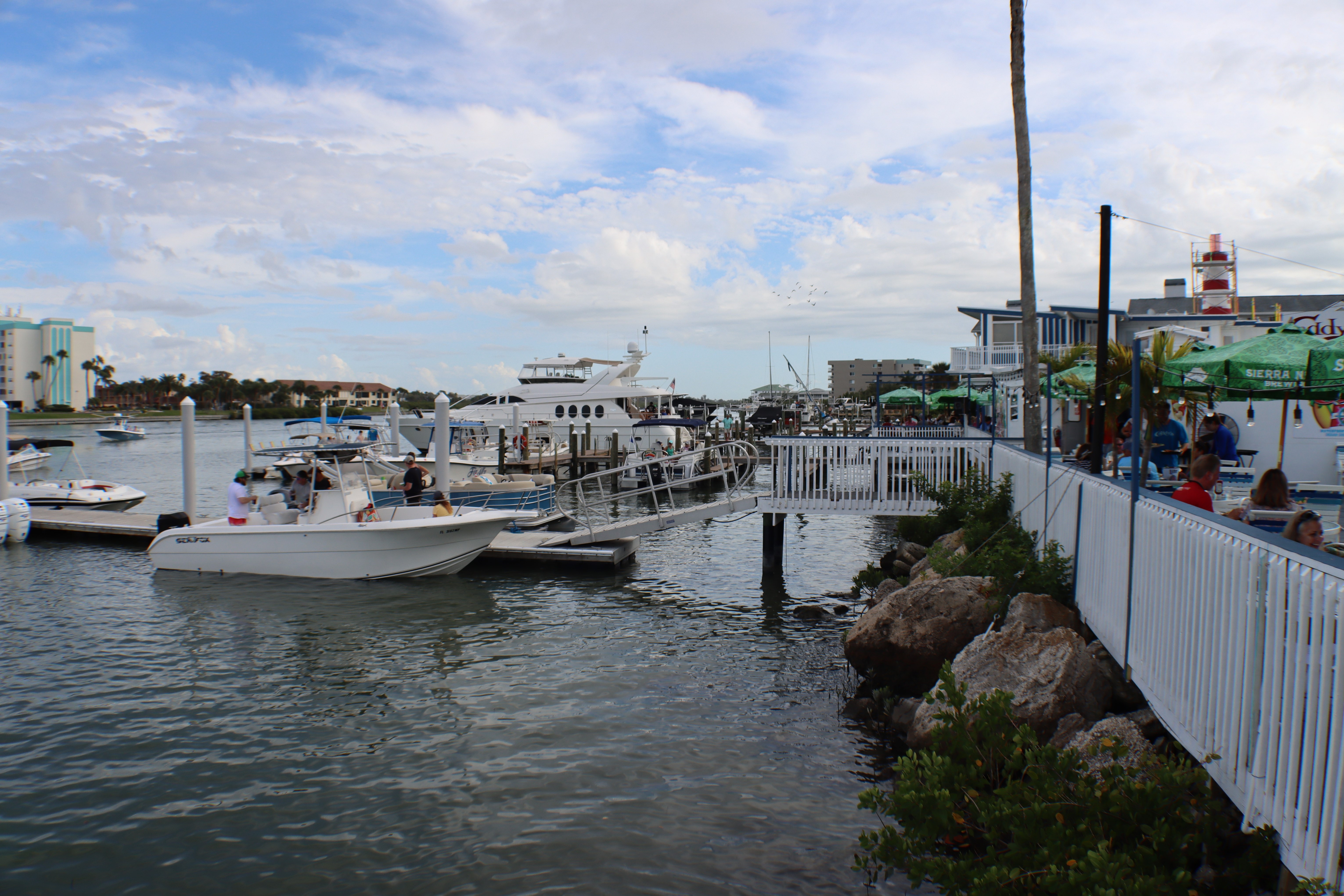 Things To Do In Indian Shores Florida
by Jamel Richardson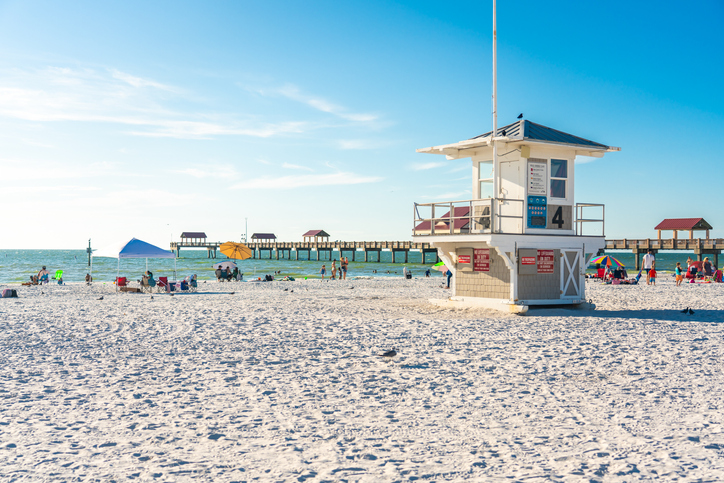 Clearwater Beach Florida Travel Destination Guide
by Tyler Nalbach
---