Knoxville Tennessee: Travel Guide and Vacation Rental Accommodations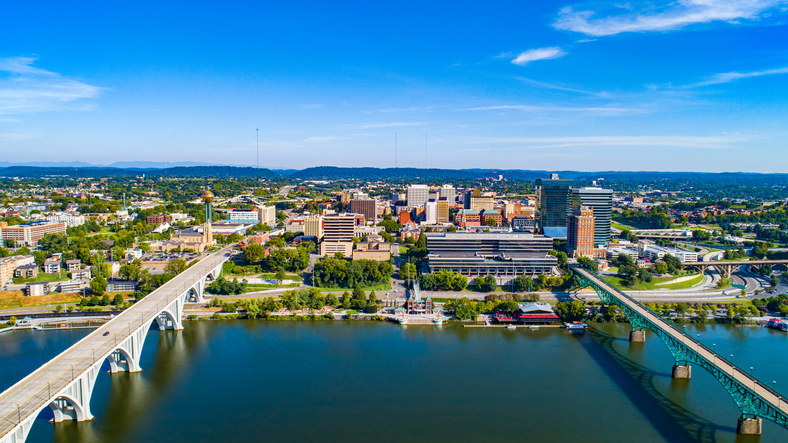 Knoxville Tennessee
Knoxville has so many qualities that will give you wow moments. But the best attribute about the city is its ability to awaken your passion for things vibrant, life-filled, and beautiful. After all, Knoxville boasts a variety of natural attractions, historic sites, and everything that will make your visit worthwhile and memorable.
If you are planning to spend a vacation in Knoxville, you will need to make a checklist of places and activities you want to try there. This article is written for you!
---
Rental Managers in Knoxville Tennessee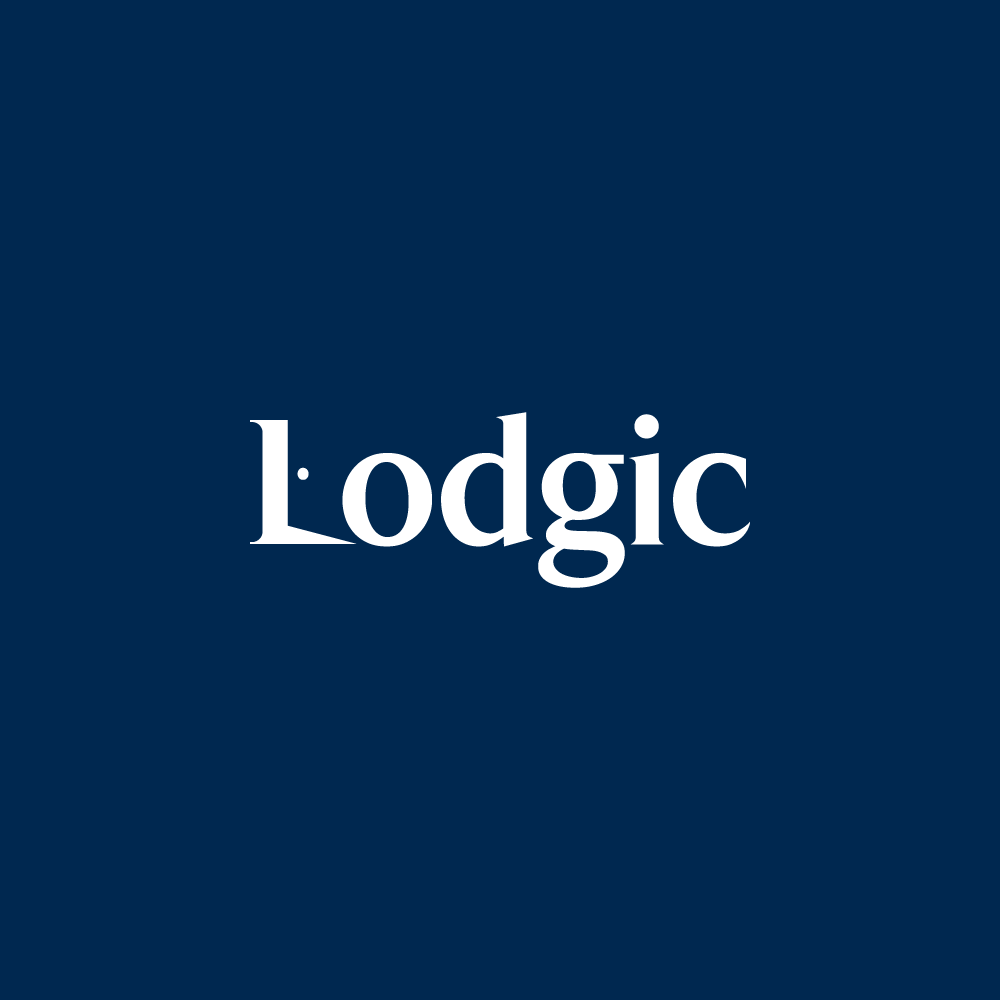 Lodgic Management: A Logical Approach To Hospitality Lodgic Management was founded by hospitality owners with a vision and goal of providing.. learn more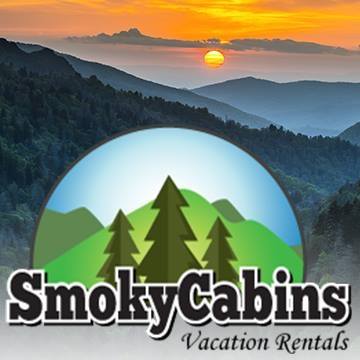 Smoky Cabins offers over 30 Cabins to choose from in the Great Smoky Mountain area of Townsend. Smoky cabins has clean, quiet, and beautiful Smoky.. learn more
Featured Knoxville Vacation Rentals Home in Knoxville Tennessee
7 Beds • 3 Full Baths • Sleeps 13 Home in Knoxville Tennessee
4 Beds • 2 Full Baths • Sleeps 12 Home in Knoxville Tennessee
3 Beds • 2 Full Baths • Sleeps 6
Things To Do in Knoxville Tennessee
Mead's Quarry Lake
This lake in the heart of the city's urban wilderness is an excellent spot for swimming on a hot day. Locals and visitors to Knoxville love Mead's Quarry Lake because of its peace and tranquility. You can also rent a canoe or paddle board to explore and enjoy the water.
Ijams Nature Center
Nature lovers will never want to miss the best outdoor spot in Knoxville: the Ijams Nature Center. Here, you will learn about wildlife preservation and enjoy various outdoor activities.
Hiking trails stretch for more than ten miles across lush forests. There is also a dedicated section for rock climbing if you want to try an extreme outdoor activity. If you want to go hovering over the forest canopy, try ziplining.
Knoxville Botanical Garden and Arboretum
The history of the place now known as the Knoxville Botanical Garden and Arboretum dates back to 1786 when the Howell family used it as a horticultural business. In 2001, the 47-acre property was turned into a public attraction.
Appreciate the beauty of the place by exploring eight display gardens, a butterfly meadow, historic horticulture, two miles of stone walls, and walking trails.
James White Fort
The James White Fort is replete with history as it is named to the founder of Knoxville itself. Tourists visit this place to learn about the past and the old-fashioned life of people in the 1700s. You can come here to see old artifacts and educate yourself about pioneer cooking and blacksmith workshops.
Old City
Walk through Old City to take a glimpse of the past of Knoxville. This part of the city's downtown has many restaurants, cafes, shops, and galleries. Nightlife is fun and vibrant here as you can watch local music artists perform on stage. Do not miss the Old City when you are in Knoxville.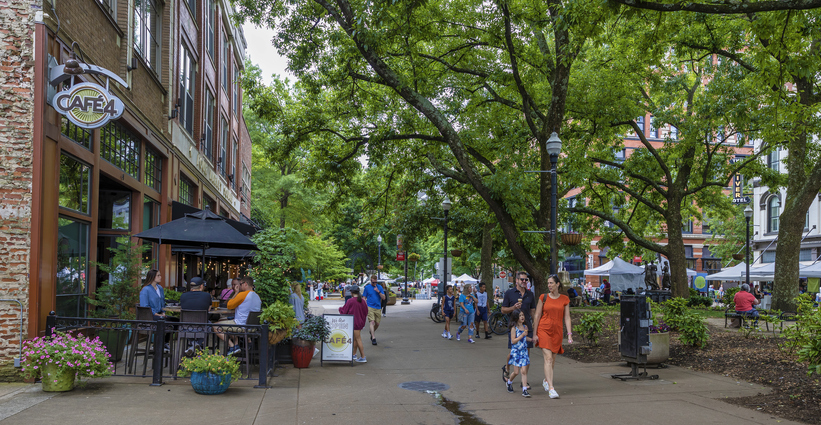 Market Square Farmers' Market
The Market Square Farmers' Market is a must-visit if you want to buy local products from Knoxville farmers and artisans. You can buy cooked dishes, baked goods, handmade products, clothes, raw ingredients, and fresh produce at this market.
Tennessee Theater
If you want to witness an amazing feat of architecture plus great entertainment, visit the Tennessee Theater. The building has a Spanish-Moorish design with Czech-inspired crystal chandeliers, Asian drapery and carpets, and Italian terrazzo marble floors. Watch classic movies, Broadway shows, and concerts here.
World's Fair Park
People who want to relax should go to the World's Fair Park in Knoxville. There are lots of paved walkways, cozy lawns, and creative water features here that will delight visitors. You can also watch live performances by local artists at the park.
Neyland Stadium
You will be in awe of the sheer size of Neyland Stadium and its magnificent architecture. It is the fifth biggest stadium in the United States and can house up to 102,000 people. The building is the home of the University of Tennessee's football team.
On the west entrance, there is a statue of General Robert Neyland, a famous football coach whom the stadium got its name from.
Knoxville Museum of Art
Do you have a passion for art? If yes, you will definitely have a good time at the Knoxville Museum of Art. The building displays local art made by artists living in Tennessee. Aside from visual art, you can also enjoy performance arts in the evening at the museum.
Final Thoughts
Pack your travel essentials and visit the beautiful city of Knoxville, Tennessee. This city is an excellent destination for those who love history, entertainment, and outdoor adventures. You will have a whole lot of fun with the attractions and activities you can see and experience here.
Map of Knoxville Tennessee