Cape San Blas Florida: Travel Guide and Vacation Rental Accommodations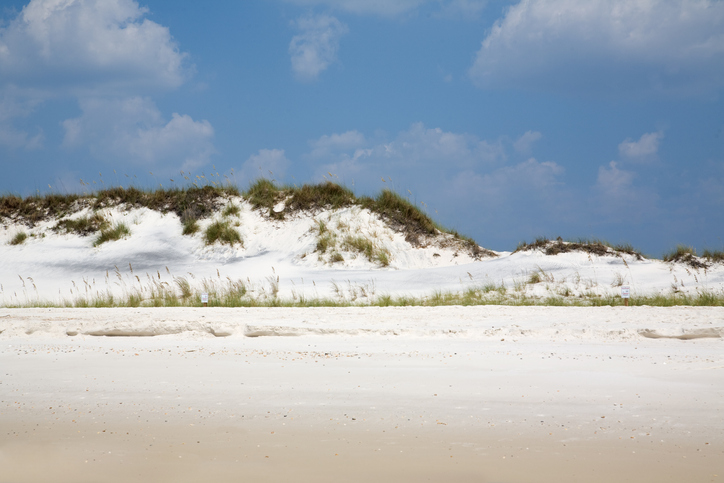 Cape San Blas Florida
Situated between St. Joseph Bay and the Gulf of Mexico, the 17-mile peninsula called Cape San Blas offers a tranquil and pleasurable getaway for tourists. The turquoise water, white sand, and relaxed atmosphere characteristic of Florida's Forgotten Coast will surely make your stay memorable.
Cape San Blas often ranks in top family destinations as well as top beach destinations. In the Florida Panhandle, Cape San Blas allows families to escape the loud noises of the world. Child-friendly parks, shallow waters, and an inviting community with endless outdoor recreational activities are just the beginning.
As our world continues to modernize and reach new highs it is important to find our roots and preserve what is left untouched. In fact, one of the most remote and naturally kept beaches today is found on none other than sunny Florida. Of course, the soft-white sand coast, the inshore dunes, and the grass flats can only belong to the quaint Cape San Blas. This destination will likely bring back feelings of nostalgia with the campfires, children chasing fiddler crabs, kayaking the emerald waters, and watching the sunset. Cape San Blas transports you to a world of its own. Let the peace and quiet surround you without the sounds of busy traffic and bustling streets. Cape San Blas might be the vacation many of us need.
Besides hitting the beach and swimming in its blue water, there are more activities you can enjoy in Cape San Blas, Florida. And we list them down in this travel guide just for you!
---
Book Direct and Save with a Cape San Blas Rental Management Company

Natural Retreats Cape San Blas
Natural Retreats has earned its reputation as the premier, full service Vacation Rental Property Management Company in Cape San Blas by exceeding the.. learn more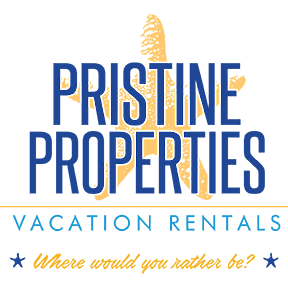 Pristine Properties Vacation Rentals
Pristine Properties Vacation Rentals is different from other vacation rental management companies because we cater to our guests with premier services.. learn more
8 Things To Do in Cape San Blas Florida
1. Catch Some Scallops
From August to September, people flock to Cape San Blas to catch some scallops. Get a permit at Scallop Cove to try this pleasurable activity. Here you'll know the rules of catching scallops and the number of scallops you're allowed to catch. Bring a container filled with ice to store your scallops.
2. Go to St. Joseph Peninsula State Park
St. Joseph Peninsula State Park is located near Cape San Blas, off U.S. 98. Here, you can enjoy the unspoilt white sand, forest, and high dunes. There are trails, cabins, campgrounds, and picnic areas in the park. You can also get an opportunity to spot a few of over 240 bird species that are known to fly over the area.
3. Visit the Cape San Blas Lighthouse
The Cape San Blas Lighthouse offers majestic views of the Gulf and the surrounding landscape. In the 19th and 20th centuries, this iconic landmark served to warn mariners of navigational hazards. Today, the historic lighthouse is one of the tourist attractions in Cape San Blas.
4. Camp at CSB Fish n' Camp
CSB Fish n' Camp is a perfect place to go camping and enjoy some outdoor activities. This establishment has campgrounds, RV sites, and other camping facilities. You can hike, bike, boat, fish, host a bonfire, or spend an outdoor retreat in the area. Make sure to book your stay in advance at CSB Fish n' Camp.
5. Dolphin Watch
Intelligent and adorable, dolphins are marine creatures that many people want to see in person. If you're in Cape San Blas, you have a good chance of spotting a pod of dolphins in the morning.
Bring your binoculars to see them hunting for food in the pristine water of the Gulf, captivating anyone with their leaps and dances. Just remember that dolphins are shy and sensitive creatures. So, give them space and try not to approach or touch them.
6. Enjoy Good Food
Seafood is a no-brainer choice when you're on the coast and want something to fill your tummy. You can find a great selection of restaurants in Cape San Blas, including ConeHeads, Skully's Low Country Boil, Peachy's Beach Eats, and Indian Pass Raw Bar.
If you're craving for baked goods, visit Weber's Little Donut Shop. You can find this store near the Cape Trading Post. Try their mouth-watering fried croissants and donuts with various toppings.
7. Biking Adventure
The Loggerhead Bike Trail stretches eleven miles from Salinas Park to St. Joseph State Park. Biking through this trail is a fun way to see the beauty of Cape San Blas. Just be cautious biking at the first phase of the trail because you'll be next to some traffic. But traffic gets thinner as you bike further down the road.
If you don't have your own bike, there are bike rentals operating in Cape San Blas. You can rent a bike throughout the course of your stay.
8. Paddleboarding and Kayaking
The benefits you can get by kayaking and paddleboarding in the Gulf are adrenaline and wondrous sights. In this fun adventure you might also spot humpback whales, dolphins, and flying fish.
In Cape San Blas, you can rent paddle boards and kayaks from companies such as Sand Flea Rentals and Happy Ours Kayak. You can have the company drop these goodies at your rental house and pick them up at the end of your stay.
Takeaway
You can have lots of fun in Cape San Blas. The beach, the landscape, the historical sites, the locals, and the wildlife are excellent reasons to visit this piece of paradise in Florida's Forgotten Coast. Make sure to try the activities in our list when you spend your vacation in Cape San Blas.
Map of Cape San Blas Florida
St Jospeh Bay Area Articles
---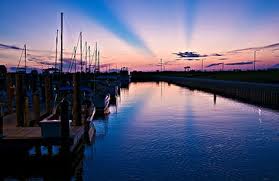 Port St Joe Florida Travel Guide
by Anthony Vaarwerk
---