La Jolla California Travel Guide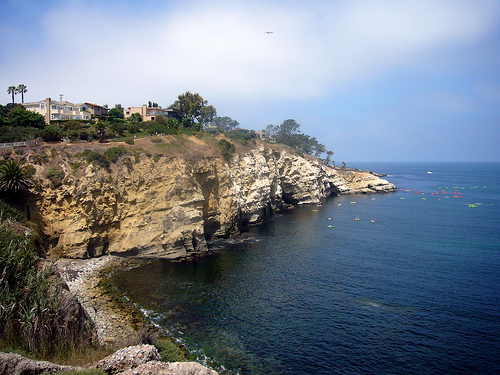 La Jolla California
La Jolla, California often referred to as "The Jewel" is a paradise vacation destination, set just 15 minutes from downtown San Diego. Visitors gravitate to this beautiful location for its exquisite combination of Southern European resort atmosphere and Southern California fun. While La Jolla is known to be one of the most affluent communities in the United States, it has a down-to-earth feel due to its breathtaking scenery and welcoming hospitality of its residents. Whether chosen for a romantic retreat or a family holiday the quaint and fantastic village of La Jolla has the natural setting and friendly appeal that makes it famously popular to all who experience it.
La Jolla is an affluent neighborhood village in greater San Diego, California. It is a hilly seaside community, encompassing about 7 miles of curving coastline along the Pacific Ocean within the northern city limits. The Village consists of about a 30 block downtown with an area that is home to 1,400 businesses fully committed to vacation pleasure to over 7,000 people that visit the Village every day. La Jolla is home to renowned institutions, such as the Scripps Institution of Oceanography and the Stephen Birch Aquarium & Museum. This is in addition to the University of California, San Diego. Furthermore, La Jolla is home to many Bio-Tech and software companies.
La Jolla cove, known for its mysterious cave and secret tunnel entrance is surrounded by gentle but rugged cliffs and abundant marine life. The area has a first-class shopping and dining district, the set-apart yet sought-after Torrey Pines PGA golf course nestled and hidden in verdant hills, and the little-known beaches that promise relaxation and a sense of exclusivity. When people say San Diego has great beaches, they really mean La Jolla has great beaches. La Jolla Cove, La Jolla Shores, and Windansea are not only the best in San Diego but perhaps the best in the state and La Jolla Shores may be California's most beautiful beach, with a wide, gently-sloping beach and panoramic views. Morning or sunset walk in La Jolla is enough to relax the most stressed-out and vacation-ready visitor to the cove. Popular with both romantics and outdoor adventurers,
La Jolla is a destination for those who can surf, kayak, scuba dive, and bicycle. Be sure to bring the camera and don't forget to use it! The pictures alone of this vacation location will speak a thousand words full of extravagant beauty and fun! Since La Jolla is well known as a respite for the rich and famous or for those tooling around in their fancy cars- it has to be a place that offers the most magnificent of dining options. A great foodie destination, La Jolla has some of San Diego's best-rated restaurants with fine dining that is both upscale and unforgettable. Why not plan to follow such a dinner with a date to the theater! The La Jolla Playhouse has earned over 200 awards including the 1993 Tony for Outstanding Regional Theatre. It is a creative haven that attracts more than 150,000 theatre enthusiasts each year. La Jolla is such a destination with the best of both worlds- the glamorous with a flair of high class and luxury and the serenity with scenic overlooks and secluded trails on the hillside-La Jolla is both a natural and cultural treasure trove.
---
Book Direct and Save with a Vacation Rental Management Company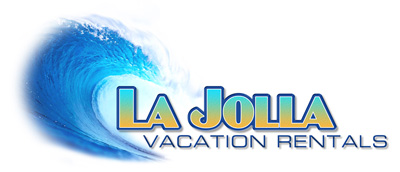 La Jolla Vacation Rentals is a full-service vacation rental management company located in La Jolla California. We provide vacation property rentals.. learn more
Accommodations in La Jolla
You need a great and comfortable place to stay after exploring the beautiful corners of La Jolla. To help you pick the best accommodation that will put you closer to the areas of interest in La Jolla, Find Rentals is your ultimate guide. Just try out the search to find a robust selection of vacation rentals available in and around La Jolla.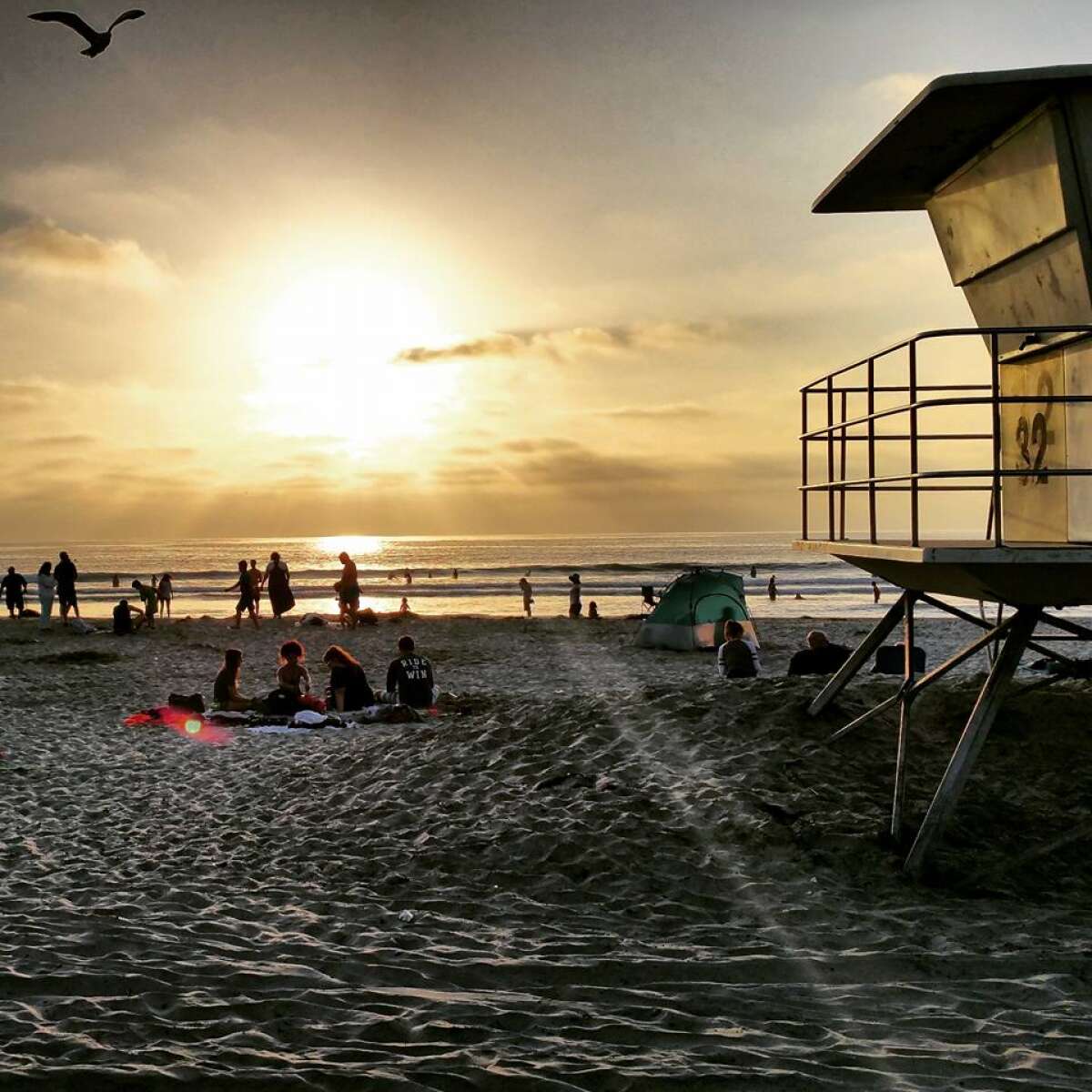 Beaches of La Jolla
La Jolla is a small city with a surprising variety of beaches. From the wide sands to small pocket beaches and big surf, you can have the best sun-kissed experience in La Jolla's dramatic coastline. For a starter, you can hit its most favorite beaches.
La Jolla Shores
A mile-long crescent of prime sand beach, La Jolla Shores Beach is most frequented by families and surfers. The waves here are gentle enough for swimming but adequately strong for surfing activities.
Windansea Beach
Windansea Beach attracts a variety of people but surfers especially love this beach for its strong waves. The beach is also sought-after by sunbathers who like secluded spots between the sandstone along the coast.
Black's Beach
Renowned as San Diego's only clothing-optional beach, Black Beach is also famous among surfers for big winter swells. Although it is not easy to get to, it is worth it if you want to surf and get an even tan.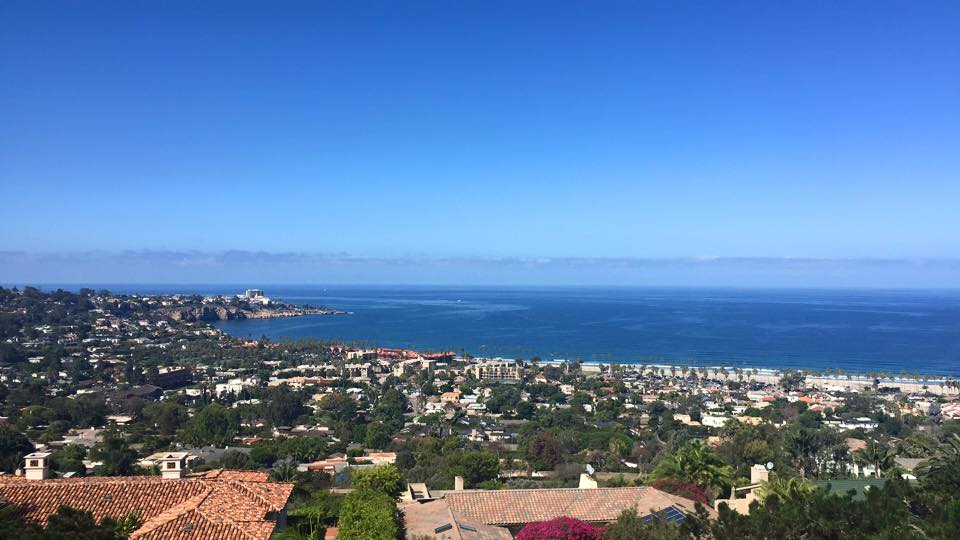 Culinary Creations
Sitting atop one of San Diego's most scenic coastlines, La Jolla has delicious culinary creations that will surely make your vacation unforgettable. Buzzing in the city are outstanding bars, cafes, and restaurants that serve a variety of cuisine. Have the best food experience on the following choices.
Italian Cuisine
La Jolla has top chefs from Italy who are now serving up authentic Italian cuisine at various restaurants. For great Italian food in La Jolla, you can check out Catania, Piatti, Osteria Romantica and Barbella.
Mexican Cuisine
La Jolla also has a variety of options for Mexican cuisine twists. If you want the best burritos, tostadas or enchiladas, you can try at La Jolla's Local favorites: Puesto, The Taco Stand, Un Mundo Mexican Grill, and Verdes El Ranchero.
French Cuisine
With chefs straight from France, La Jolla is home to some fine French food, too. For bon appétit in La Jolla, visit Café La Rue On Prospect, The French Gourmet and Le Petit Bistrot. They have French dishes that you'll enjoy with a great view.
American Cuisine
If you want classic American cuisine paired with traditional dishes, you can also go to Prepkitchen, The Cottage La Jolla, WhisknLadle Bistro and Bar, Herringbone La Jolla, Cody's La Jolla, and Promiscuous Fork.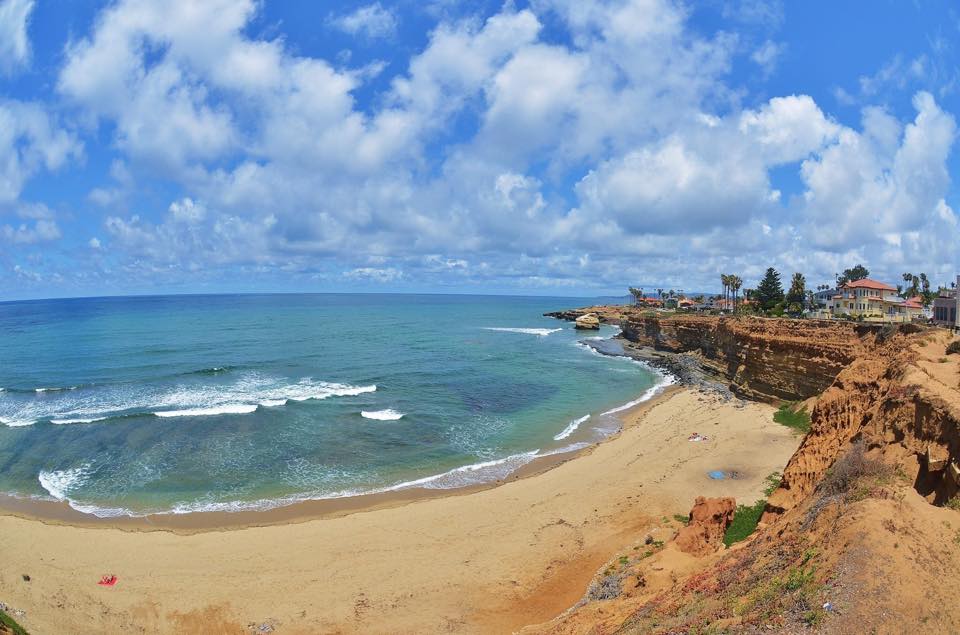 Arts and Culture in La Jolla
As a community passionate about art and culture, La Jolla has a variety of art museums, art galleries, theaters, and music-based events. If you're one of those people who love and appreciate art, here are the top places you can visit in La Jolla.
La Jolla Playhouse
This award-winning venue is dedicated to new theatrical forms and has premiered twenty-five top-notch productions that have gone on to Broadway, such as the Jersey Boys. Located on the University of California San Diego campus, you can enjoy both art and live entertainment at the Playhouse.
Museum of Contemporary Art San Diego
La Jolla is home to some notable museums like the Museum of Contemporary Art San Diego. Here, you'll experience a unique mixture of contemporary art and natural beauty. There are rotating exhibits inside the gallery. But besides that, there's also a fabulous ocean view you can enjoy.

Map of La Jolla California
Additional Find Rentals Articles
---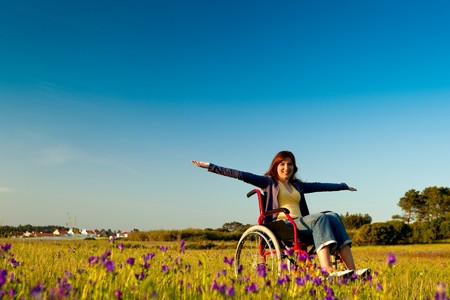 Wheelchair Accessible Vacation Rentals in Maine and Arizona
by Anthony Vaarwerk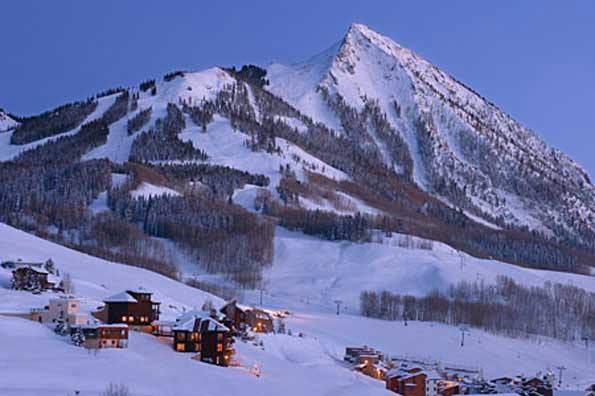 Crested Butte Mountain Ski Resort Area Guide
by Anthony Vaarwerk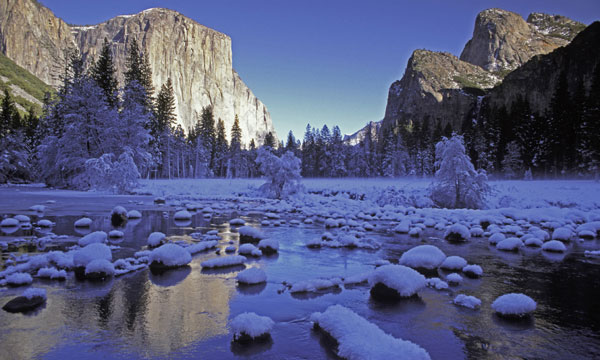 High Sierra California Travel Guide The..
by Anthony Vaarwerk
---