Port St Joe Florida Travel Guide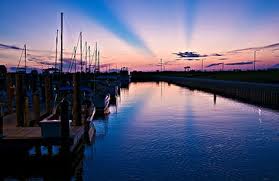 Port St Joe Florida
Port St Joe, Florida's Constitution City is known around the area as the "small town with a big heart." Locals take pride in the great vacation experience that their town offers, present an ever-evolving community with a serious work ethic and never fail to leave an impression with its friendliness and hospitality. The citizens of Port St Joe have a hard working history of bringing their community back-from once a north Florida paper mill town into a popular coastal vacation and weekend getaway destination that travelers don't just remember fondly but plan to return to and share with others!
Beautiful white beaches are not scarce around Port St Joe for it is the nearest town to several breathtaking sandy spots calling out for fun and relaxation. The beaches are wonderfully peaceful without the typical beach crowds that are found on other parts of the coast-along with these beaches come some of the highest sand dunes found in the continental United States. Cape San Blas Park, formally known as the T.H. Stone Memorial St. Joseph Peninsula State Park, provides swimming, sunbathing, snorkeling, fishing, bird watching and explorations of 1,900 acres of wilderness and miles upon miles of northwest Florida's famed sugar-white sand. Port St Joe, an easily walkable town, visitors frequent the quaint antique shops for those ornate treasures and the local fish shacks for the best of St Joe's succulent seafood!
The sheltered bay of Port St Joe, along with farms in Apalachicola, just to the south, provide a significant percentage of oysters and scallops for local and national consumers. Port St Joe is a tourist destination for anyone looking for that great fishing adventure. Famous for its speckled trout, redfish and tarpon, Port Saint Joe offers just that! Nearby Wewahitchka, home of the legendary Dead Lakes, a hauntingly beautiful water-based graveyard of bottom heavy cypress skeletons, stumps and knees, provides some of the best bass fishing in the nation. Wewa is also the home of one of Florida's largest beekeeping operations, where for more than a century, beekeepers have harvested world famous Tupelo Honey from the Apalachicola River Basin. Without a doubt, Port St Joe makes a town feel as welcoming and warm as Mayberry and serves up all that a quiet beach vacation requires.
As part of the area called the Forgotten Coast, there is much to see and experience for Nature-lovers in Port St. Joe. The pristine and quiet beach areas make this town an ultimate vacation destination. Visitors to Port St. Joe will enjoy water activities like paddleboarding, kayaking, and snorkeling.
Several charter companies in this town offer access to the top inshore and offshore fishing in Gulf County. Plus, you can explore the food scene and the historical sites in Port St. Joe.
---
Book Direct and Save with a Vacation Rental Management Company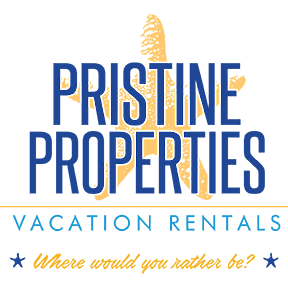 Pristine Properties Vacation Rentals
Pristine Properties Vacation Rentals is different from other vacation rental management companies because we cater to our guests with premier services.. learn more

Natural Retreats Cape San Blas
Natural Retreats has earned its reputation as the premier, full service Vacation Rental Property Management Company in Cape San Blas by exceeding the.. learn more
Explore "The Beaches"
"The Beaches" is the area known by locals that include St. Joe Beach and Windmark Beach. This area is just a 10-minute drive from Port St. Joe, and is an excellent getaway for those who want to lie down on the sugary white sand and swim in the blue water of the Gulf.
Since St. Joe Beach and Windmark Beach are pet-friendly beach areas, have no fear of bringing your furry friends here. There are also biking and walking trails if you want to explore the shoreline and get some exercise.
Then, watch the majestic sunset and eat out at a local restaurant nearby. Indulge yourself in a delicious chowder, grilled fish, and a refreshing tropical drink.
Have Fun on a Kayak or a Paddleboard
It sure is a pleasurable activity to kayak or paddleboard out into the bay and take in the spectacular views. There are safe areas with shallow and clear waters in Port St. Joe to do this stuff. You can even bring your kids on a kayaking and paddleboarding adventure with less worry.
Book a company in Port St. Joe for your kayaking and paddleboarding tour. You'll be provided with a tour guide who will ensure your safety and tell you about the history of the town. After exploring the water, perhaps there's energy and time left to go on a biking trip along the coast.
Boating Adventure
A boating adventure is an excellent way to explore the bay in Port St. Joe. The best time to have a fun charter is during the summer season, when you can find many kinds of marine creatures on the trip. Chances are you can meet a pod of adorable dolphins along the way.
There are secluded picnic spots in Port St. Joe that are accessible only by boat. You can arrange the charter company to take you to these picnic areas. You can also jump off the boat to snorkel or catch some scallops.
Kayak Fishing
Kayak Fishing Port St. Joe provides a guided fishing tour for people who want to catch fish in the town. The tour will be personalized for anglers of all skill levels, with the help of a professional guide who knows the place well.
Once you book Kayak Fishing Port St. Joe, a fishing license is already on the package. You can catch flounder, red drum, tarpon, Spanish mackerel, speckled trout, cobia, and crevalle jack on your fishing trip.
Host a Bonfire Party
Relaxing on the beach and getting warmed by a bonfire is a romantic way to spend your night in Port St. Joe. Bring the gang or your family and sit around a bonfire and roast some marshmallows! You can start the party just before sundown, so you have enough time to watch the spectacular sunset.
Visit the Forgotten Coast Sea Turtle Center
The Gulf County is a nestling place for sea turtles from May through October. The Forgotten Coast Sea Turtle Center helps protect these marine creatures and increase their numbers.
When you're in Port St. Joe, drop by the center to learn about sea turtles and how you can help in the preservation of their species. Join in volunteer activities to promote the stewardship of their marine and coastal habitats.
Takeaway
Now you have your list of activities to enjoy when you visit Port St. Joe. This place is perfect for beach-goers and Nature-lovers. Have fun kayaking, paddleboarding, boating, and fishing in the Gulf. You can also host a bonfire party with your family and friends on the beach. Or visit the Sea Turtle Center to promote the preservation of local sea turtles in Gulf County.

History of Port St Joe
Port St Joe is located in Gulf County, within the panhandle of Florida along the Emerald Coast. Designated as the County Seat in 1965, it is the small town center for local area beaches such as Cape San Blas, St Joe Beach, Mexico Beach and Indian Pass. Located between Panama City and Apalachicola, the charming coastal city of Port St. Joe is a great place for exploring not only some of the most beautiful coastal scenery in Florida but also the history of Old St. Joseph. Setting on the shores of St. Joseph Bay, the old city of St. Joseph was for a time the largest in all of Florida. During the 1840s, the town of St Joseph disappeared almost without a trace exactly on the site of where Port St. Joe now stands.
Although there is much folk lore about its disappearance, the city was all but destroyed by a yellow fever epidemic and did suffer during a great hurricane. In the end, it was really the economic power of nearby Apalachicola that finally destroyed what remained of the old city. The two had been bitter rivals, but due to its location at the mouth of the river for which it was named, Apalachicola prevailed. Port St. Joe has revitalized itself from a fading industrial town to one of the newest and best planned vacation and residential areas on the Florida Gulf Coast.
Map of Port St Joe Florida
Additional Port St Joe Florida Articles
---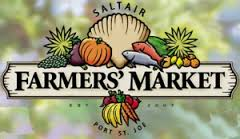 Saltair Farmers' Market
by Find Rentals Bluewater Outriggers Inshore Charity..
by Find Rentals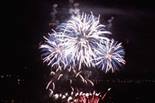 Port St. Joe Celebration & Hometown
by Find Rentals
---