Whistler, British Columbia Travel Guide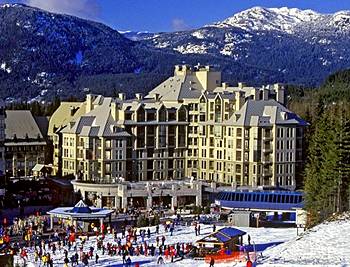 Whistler British Columbia
Welcome to Whistler, otherwise known as the world-class Canadian resort town with a heart-warming appeal. Pictures can only do so much to capture the essence of Whistler. Nothing quite compares to experiencing the ski town first hand—after all, the thrill of whizzing through the alpine paradise, exploring iconic mountain ranges, and relaxing in a hot bath while sipping on warm drinks the Whistler-way is unforgettable. Whether you are an avid skier or just simply looking for nature's awe-inspiring wonders—Whistler, Canada offers a memorable vacation destination in both the winter and surprisingly, the summertime as well.
Explore the Mountain Ranges of Whistler
Whistler sits on the southern Pacific Ranges of the Coastal Mountains in British Columbia, Canada. Interestingly, Whistler got its name after the shrill call of the indigenous hoary marmot. This emerging town is located about 78 miles north of the popular Vancouver with a population of roughly 10,000 residents. Although Whistler is commonly known for its resort facilities, the town is equally visited for its breathtaking scenery. In fact, Whistler is surrounded by the Garibaldi Ranges—glacial mountains complete with rich wildlife. Of course, these slopes make for excellence skiing, snowboarding, hiking, biking, fishing, and other outdoor adventures. However, besides the nature-based activities, Whistler also offers golfing, a well-rounded nightlife, top-notch restaurants, and a cozy community.
World-Famous Resort Town—Whistler, Canada
Before Whistler became a famous travel destination it was used as a waypoint for the Squamish and Lil'wat Nations trading routes. Thousands of tribe members thrived through trade until the early 20th century when numerous prospectors and trappers settled in the region. Soon after, the new arrivals built the Pacific Great Eastern Railway thus guiding Whistler towards logging and mining. The town only started to get known as the ski paradise in 1914. A couple named Myrtle and Alex bought ten acres of land and built the Rainbow Lodge—the first resort in Whistler. Decade's later dozens of other resorts were created; however, Rainbow Lodge remained the most popular. Since then Whistler played host to the 2010 Winter Olympics and is home to a myriad of successful businesses. The town continues to blossom further every year. Question is, will you be there to experience it?
Map of Whistler British Columbia