Lake of the Ozarks Missouri Travel Guide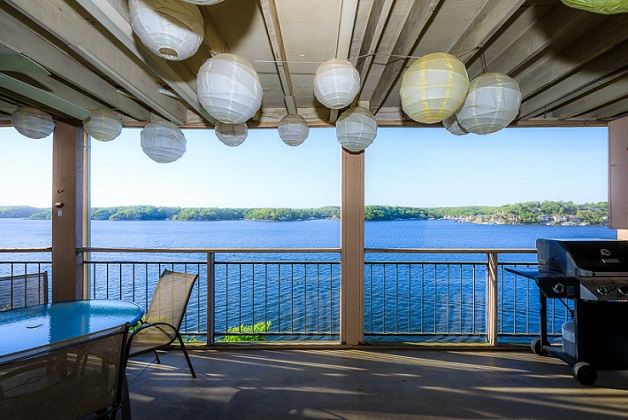 Lake of the Ozarks Missouri
Of the many lake destinations around the world, none can compare to the magnificence of the Lake of the Ozarks. Known as the largest lake in Missouri, the Lake of the Ozarks spans over 1,150 miles of shoreline. In addition, the main channel stretches over 90 miles. That is a stunning stretch of lake coast line.
The Lake of the Ozarks is the ideal retreat site for all types of vacations. With 1,150 miles of shoreline, 50,000 acres of land, and 646 billion gallons of water, it is little wonder why the destination brims with visitors all year-long. Nicknamed the "Magic Dragon," due to its serpentine design, the town attracts three million visitors annually.
Lake of the Ozarks is a top vacation destination located in the heart of Missouri. Known for its world class boating because of its unique, exciting and exploratory geographical design. The lake offers a plethora of outdoor recreational activities such as fishing, water skiing, hiking, and more. Lake of the Ozarks is also defined by its many waterfront vacation rental accommodations.
Golfing, shopping in Osage Beach, restaurants, entertainment venues, and state parks are additional attractions to this beautiful Lake vacation destination area.
---
Rental Managers in Lake of the Ozarks Missouri

---
Osage Beach ~ Horseshoe Bend Area
---
---
History of the Lakes
Historically, the building on the Bagnell Dam which dates back to 1929 gave birth to The Lake of The Ozarks. The intial framework was completed in 1931 and stretched over 2500 feet long. As a result, the area became one of the most significant artificial lakes in the United States. The lakes are recognized as the biggest within the United States. The dam rarely rises five feet above regardless of the season. Though it was solely designed for generating hydroelectric power but it has now turned into a popular vacation destination. Over the years, the place is known by many names including Osage Reservoir, Lake Osage, and Lake Benton. However, none of these names come close to "The Lake of The Ozarks".
The Ozarks are surrounded by 12 communities. These include: Hurricane Deck, Versailles, Sunrise Beach, Lake Ozark, Osage Beach, and Stover. Also included are Warsaw, Eldon, Gravois Mills, Laurie, Climax Springs, and Camdenton. These destinations play a role in Missouri's tourism industry. Activities for visitors include parasailing, water parks, golf, shopping, and outdoor activities. Indeed, for families on a budget and for those who seek a relaxing vacation, The Lakes of The Ozarks is ideal.
The Lake of the Ozark State Park
The Lake of the Ozark State Park is the area's most popular tourist attraction. Highlights include hiking trails, picnic areas, and beach fronts for swimming and building sand castles. Notably, the park's natural beauty and charm remain untouched. In addition, while visiting, guests are near shopping, fine dining, and a selection of entertainment options.
Map of Lake of the Ozarks Missouri