Naples Florida Travel Guide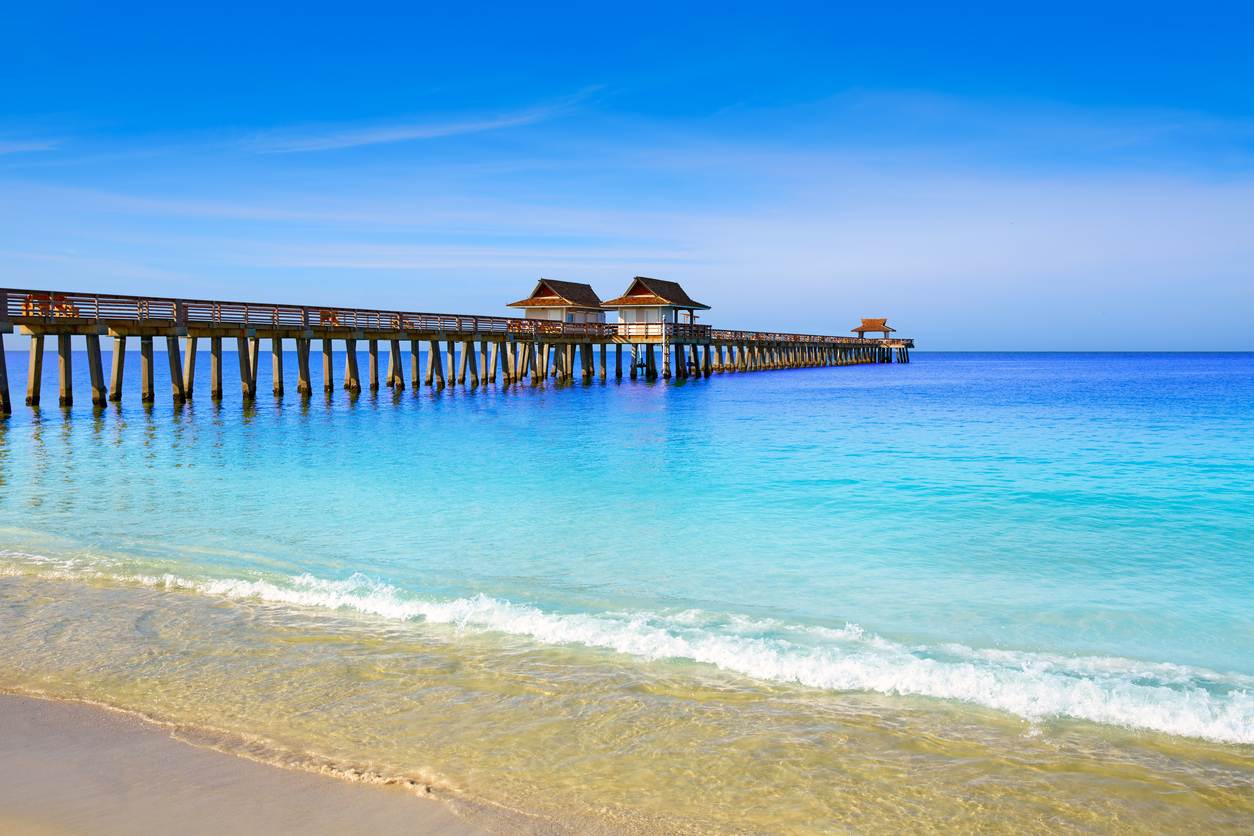 Naples Florida
Florida has long been a favorite destination for American and international travelers. The popularity of Florida as a vacation destination began in the 1920s when land speculation increased public awareness of the state as a vacation paradise.
Today, Florida continues to attract property investors - and the ever-increasing number of quality rental options for holidaymakers is at least part of the attraction, but this state has so much to offer that rentals are never vacant for long.
Florida's nickname is 'The Sunshine State' - and that offers an insight into just one of the reasons that it attracts so many visitors during the winter months when much of the U.S. is exposed to temperatures that call for heavy coats, anti-slip footwear, and insulated gloves. With an average of 237 days of sunshine per year, this is a state that seems tailor-made for outdoor activities - and it has attractions that allow visitors to take advantage of those sun-drenched days.
That is not to say that Florida does not boast numerous activities that take place indoors, in fact, the list of attractions seems to go on and on.
In fact, choosing just where to visit in Florida can be a challenge. However, it's a challenge that can be overcome by setting aside some time to spend in Naples, Florida. This is a Florida city that will reward exploration. Not only does it have fabulous outdoor attractions, but visitors will enjoy access to some incredible dining opportunities, world-class shopping experiences, and a thriving arts and culture scene.
Below you will find a Naples Florida Travel Guide that scratches the surface of just why Naples is such a rewarding travel destination.
Things to do
For lovers of outdoor attractions, Naples is the perfect base to set out and explore some of the most breathtaking areas of natural beauty in the United States. It is not only the flora and fauna that will have visitors mesmerized but also the sheer wonder of the varied natural landscape to be found across the state. It is a place that almost demands a social media worthy film roll - and time spend appreciating the sights and sounds provided by one of the greatest orchestral conductors of all time - Mother Nature. No Naples Florida travel guide would be complete without mentioning these great attractions.
Big Cypress National Preserve
Spanning 729,000 acres, this park is a nature lovers' delight. It is especially renowned by birdwatchers who can find migratory birds overwintering in the swamp during the colder months of the year that afflict the rest of the United States and other parts of the world. Bird lovers will be delighted with the chance to spot the wonderful Snowbird among seasonal travelers. However, the area is also home to species such as the Wood Stork, the Mangrove Cuckoo, the Roseate Spoonbill, Florida Scrub-Jay, Mottled Duck, and Bachman's Sparrow - the list goes on and on.
The park is also home to the elusive Florida Panther and the endangered American Alligator. Those interested in the beauty of wildflowers will be delighted to learn that the park is also one of only two places on Earth that plays host to the Ghost Orchid.
Hop on an Airboat and spend some time exploring the swamp, its wonderful wildlife, and the towering Cypress Trees that shelter the inhabitants of its vibrant ecosystem. This is a destination that does not see the huge numbers of visitors that attracts those using Naples as a base - and that is, of course, America's largest sub-tropical ecosystem, The Florida Everglades. Here visitors can enjoy sightings of manatees and American crocodiles. Florida Panthers are also residents of the Swamps.
For those who enjoy a leisurely stroll on the white sand beaches of Florida, or a magnificent sunset the Delnor-Wiggins Pass State Park cannot be ignored. The beaches overlooking the Gulf of Mexico are absolutely pristine and perfect for that romantic late evening stroll or a day exploring and simply soaking up the sun.
PS: Don't ignore the attractions of the beaches that can be found at the Naples Municipal beaches, including the 1000ft pier.

---
Vacation Rental Manager in Naples Florida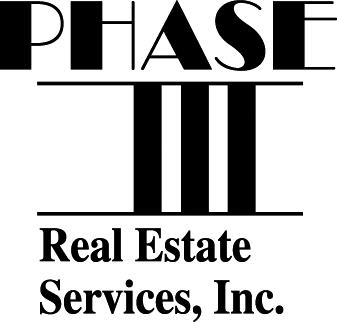 Vanderbilt Vacation by Phase III Real Estate Services have been providing only the finest properties in the Naples area for more than 35 years. Phase.. learn more

William Raveis - South Bay Team
Since 2003, South Bay has positioned itself as the most knowledgeable real estate brokerage company on Vanderbilt Beach in Naples, Florida. We offer.. learn more
The Naples Botanical Garden
Plant lovers should also take care not to skip the wonders of the 170-acre Naples Botanical Garden. Here carefully cultivated tropical gardens vie for attention with lovingly restored natural habitats. It is the perfect destination for a family day out and about in Naples. The Garden combines an educational experience with fascinating exhibits and information on ongoing conservation efforts.
Those in search of indoor destinations are also spoiled for choice when in Naples, aside from the simple joys of those who explore its streets and many retail establishments, entertainment options, art and culture attractions, and fabulous dining destinations. Naples has a reputation for being stylish, sophisticated, and fun. There's always an attraction worth exploring for both young and old - and families in search of some quality time. Once again, it would be remiss of any Naples Florida travel guide that did not mention the attractions below.
The Naples Retail Experience
Exploring Downtown Naples is a delight and one that is especially rewarding for those in search of an upscale retail experience. Start off any shopping spree with a stroll down 5th Avenue South, Naples. Here, along the plam-lined street one finds more than 20 restaurants (more on that later) and some exclusive boutiques that will reward browsing. The visitor will also be able to peruse fabulous antique stores with American and European goods, great art galleries, incredible bookstores, and a selection of delightful delicatessens.
Third Street South is another downtown area with a wealth of exclusive boutiques and other retail destinations. This area should not be ignored by anyone engaged in a retail-focused exploration of Naples.
Gourmet Naples
We now get to a section of this abridged guide (there is simply so much to see and do that it is beyond the scope of this Naples Florida travel guide) that deserves thousands of words - the Naples culinary scene. Florida is well-known for the quality of its fresh seafood and its Cuban-inspired cuisine, but there is so much more. Here are some attractions that quite simply should not be missed.
5th Avenue has already been mentioned in terms of its shopping delights, with a passing reference to the number of restaurants that can be found on the street. But special mention must go to 'The French Brasserie Rustique', known to local gourmands simply as 'The French'. This dining destination is modeled on the classic french bistro and the offerings by Chef Vincenzo Betulia are inspired. Great for brunch, but dinner guests should make a point of trying the 'Plancha Seared Tuna Au Poivre'.
In the mood for a sumptuous tropically inspired menu? Reserve your table at 'Baleen' with is on the grounds of the La Playa Beach and Golf Resort. Take in the incredible views over the water and enjoy a cocktail while bathed in the rays of the setting sun.
Naples has so many quality dining options that they are almost too numerous to list. Visitors can enjoy world-class cuisines inspired by destinations across the globe. Dining out is an experience not to be missed.
When to Visit
The ideal time to visit Naples is between the months of March and May when the temperatures are ideal for holiday making and fun in the warm waters of the Gulf. It's at this time of year when the weather is fine - and visitors are not subject to the price hikes that are part and parcel of the Florida December to February experience (the peak winter holiday season). Rental accommodation is also easier to find. For those who want to avoid the crowds and the higher temperatures/humidity of the peak season, September to October is also a great option.
Where to Stay
The range of options available to those choosing to vacation in Naples is almost without compare. Those visiting can choose the luxury resort option, a beachside hotel, or opt for the bed and breakfast experience, there are even camping options to explore. However, those who want to make the most of their time in Naples will usually opt for a vacation rental. Companies like findrentals.com have a huge selection of properties that will meet the individual requirements of holiday makers, be they in a family group, a couple in search of a romantic rental where privacy is important, or a fun getaway with friends.
There are magnificent condos and apartments overlooking the beach and the Gulf of Mexico. The choice of the number of rooms is almost unlimited, as are the various floor plans and sizes - and the condo amenities. Visitors to Naples will also have an incredible choice of other properties such as luxury villas, many of them services and featuring all the mod-cons and amenities to make any vacation especially memorable. There are also family-style homes (many dog-friendly) that offer exceptional value and are within walking distance of popular Naples attractions.
If you are planning your next vacation put Naples, Florida on the bucket list. It offers an unforgettable experience - and great accommodation options.
Map of Naples Florida