New Smyrna Beach Florida Travel Guide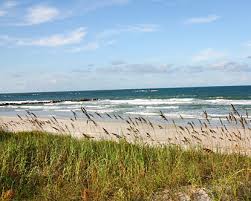 New Smyrna Beach Florida
Shiny golden sand, sprawling beaches, and beautiful blue waves make New Smyrna famous. A breathtaking part of Canaveral National Seashore, this is what visitors come back for each year. On top of that, New Smyrna is a charming town with rich history and a lively entertainment and arts community-a perfect destination for your beach vacation. New Smyrna Beach is also the 2nd oldest city in Florida, it's no wonder New Smyrna Beach is one of the favorite vacation spots for Floridians.
---
Rental Managers in New Smyrna Beach Florida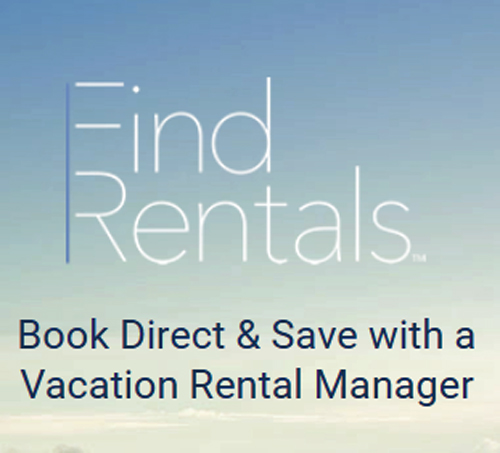 Book Direct with Local Professionals
Travelers - Tell us where you want to go, the type of property you want to stay in, number of guests and the dates your looking to stay and we'll have.. learn more
Tourism
New Smyrna Beach is located just an hour away from Disney World, on the beautiful east coast of Florida- a great place to soak up the sun and relax. What's to do, you ask? Have you heard? National Geographic has named New Smyrna one of America's top surfing towns! Swimming, surfing, exploring the interacoastal or discovering the area's great history, there's something for all interests. If you fancy boating or fishing, New Smyrna Beach is an ideal spot for some of the best deep sea fishing. If you are not a Florida native then you will absolutely enjoy the wildlife. Train your eye to find the Egrets and Herons and you will have a lot to keep you busy! Looking for the cafes and shops-no worries, New Smyrna has losts of character and charm and will without fail provide a great environment for leisure and play at the end of your beach day. Just a short trip down the beach from Daytona, this is a great place to get away from the sometimes over crowded events of that area.
Shopping and Dining

Both Flagler Ave and Canal St. have been removated and now offer a wealth of speciaty shops and great cafes. Shop and eat while enjoying the beauty of New Smyrna Beach.
A Fishermens paradise
From Deep sea charters going out daily to the back water areas of Mosquito Lagoon and Ponce Inlet, there are record setting fish in these waters. With a huge varity of fish readily available, bring your boat, grab your rod or book a charter and you won't be disappointed. If your preference is to fish by land and not boat there is great access to fishing right out your door directly off the beach.
Loads of Activities for the whole family - great beaches, awesome surfing (voted one of Americas best surf towns), eco tours, kayaking, spas, golf, tennis, river cruises, parks and many historical sites. Surprisingly just 1 hr drive from Orlando, so no reason to stay in the parks all day when you can get your toes in the sand in a quick short drive.
There are lots of events happening all throughout the year that will make you a fan of New Smyrna Beach.


Arts and Culture in New Smyrna Beach

This is one of the TOP small cities for Arts and Culture in all of America. So many places that will enrich and inspire your heart and soul, its a must see of all Art and Culture lovers. Below is a list of some of the best places to go and immerse yourself in the arts.
Antiques & Art Highwaymen Gallery
Address: 520 Andrews Street
City: New Smyrna Beach

|

State: FL

|

Zip: 32168
Phone: 386-427-9910
Artists' Workshop Gallery
Address: 115 Canal Street
City: New Smyrna Beach

|

State: FL

|

Zip: 32168
Artists' Workshop Studio
Address: 540 Barracuda Blvd.
City: New Smyrna Beach

|

State: FL

|

Zip: 32169
Phone: 386.424.9254
Arts on Douglas-Fine Art and Collectibles
Address: 123 Douglas Street
City: New Smyrna Beach

|

State: FL

|

Zip: 32168
Phone: 386-428-1133
Atlantic Center at Harris House
Address: 214 S. Riverside Drive
City: New Smyrna Beach

|

State: FL

|

Zip: 32168
Phone: 386-423-1753
Atlantic Center for the Arts
Address: 1414 Art Center Avenue
City: New Smyrna Beach

|

State: FL

|

Zip: 32168
Phone: 386-427-6975
Black Heritage Museum
Address: 314 N. Duss Street
City: New Smyrna Beach

|

State: FL

|

Zip: 32168
Phone: 386-478-1934
Bob Ross Art Workshop & Gallery
Address: 757 E. Third Avenue
City: New Smyrna Beach

|

State: FL

|

Zip: 32169
Phone: 386-423-4346
Bruneau Art & Frame Gallery
Address: 551 Third Avenue
City: New Smyrna Beach

|

State: FL

|

Zip: 32169
Phone: 386-428-8552
Canal Street Historic District
Address: Canal Street
City: New Smyrna Beach

|

State: FL

|

Zip: 32168
Clay Gallery
Address: 302 S. Riverside Drive
City: New Smyrna Beach

|

State: FL

|

Zip: 32168
Phone: (386) 427-2903
Doris Leeper Spruce Creek Preserve
Address: 6250 South Ridgewood Avenue
City: Port Orange

|

State: FL

|

Zip: 32127
Dummit's Tomb
Address: Canova Drive (Behind Riverview Hotel)
City: New Smyrna Beach

|

State: FL

|

Zip: 32169
Fernandez Photography & Arts Gallery
Address: 100 North Cooper Street, Unit 1
City: New Smyrna Beach

|

State: FL

|

Zip: 32169
Phone: 386-295-5254
Florida Galleria
Address: 427 Canal Street
City: New Smyrna Beach

|

State: FL

|

Zip: 32168
Phone: 386-427-7979
Gamble Place-Spruce Creek Preserve
Address: 1819 Taylor Road
City: Port Orange

|

State: FL

|

Zip: 32127
Phone: 386.255.0285
Jonah's Cat's Art Gallery
Address: 220 Flagler Avenue
City: New Smyrna Beach

|

State: FL

|

Zip: 32169
Phone: 513-410-1438
Museum of Arts and Sciences
Address: 352 South Nova Road
City: Daytona Beach

|

State: FL
Phone: 386.255.0285
New Smyrna Museum of History
Address: 120 Sams Avenue
City: New Smyrna Beach

|

State: FL

|

Zip: 32168
Phone: 386.478.0052
Old Fort Park - Turnbull Ruins
Address: Washington Street and North Riverside Drive
City: New Smyrna Beach

|

State: FL

|

Zip: 32168
Palms Up Pottery
Address: 413 Flagler Avenue
City: New Smyrna Beach

|

State: FL

|

Zip: 32169
Phone: 386-428-3726
Peter Wolf Toth Museum
Address: 102 Arthur Avenue
City: Edgewater

|

State: FL

|

Zip: 32141
Phone: 386-795-0291
Ring Gallery
Address: 311 Flagler Avenue, Suite 103
City: New Smyrna Beach

|

State: FL

|

Zip: 32169
Phone: 386.427.1882
TaDa Gallery
Address: 113 Flagler Avenue
City: New Smyrna Beach

|

State: FL

|

Zip: 32169
Phone: 386-428-1770
The Hub on Canal Street
Address: 132 Canal Street
City: New Smyrna Beach

|

State: FL

|

Zip: 32168
Phone: 386.957.3924
The Little Theatre
Address: 726 Third Avenue
City: New Smyrna Beach

|

State: FL

|

Zip: 32169
Phone: 386-423-1246
Map of New Smyrna Beach Florida