Port St Joe Florida Travel Guide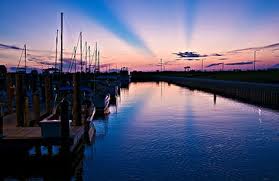 Port St Joe Florida
Port St Joe, Florida's Constitution City is known around the area as the "small town with a big heart." Locals take pride in the great vacation experience that their town offers, present an ever-evolving community with a serious work ethic and never fail to leave an impression with its friendliness and hospitality. The citizens of Port St Joe have a hard working history of bringing their community back-from once a north Florida paper mill town into a popular coastal vacation and weekend get-away destination that travelers don't just remember fondly but plan to return to and share with others!
---
Rental Managers in Port St Joe Florida

Natural Retreats Cape San Blas
---
Natural Retreats has earned its reputation as the premier, full service Vacation Rental Property Management Company in Cape San Blas by exceeding the.. learn more
---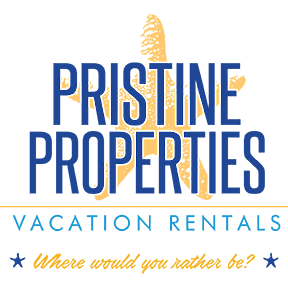 Pristine Properties Vacation Rentals
---
Welcome to Pristine Properties Vacation Rentals. Pristine Properties Vacation Rentals is different from other vacation rental management companies.. learn more
---
History/Geography
Port St Joe is located in Gulf County, within the panhandle of Florida along the Emerald Coast. Designated as the County Seat in 1965, it is the small town center for local area beaches such as Cape San Blas, St Joe Beach, Mexico Beach and Indian Pass. Located between Panama City and Apalachicola, the charming coastal city of Port St. Joe is a great place for exploring not only some of the most beautiful coastal scenery in Florida but also the history of Old St. Joseph. Setting on the shores of St. Joseph Bay, the old city of St. Joseph was for a time the largest in all of Florida. During the 1840s, the town of St Joseph disappeared almost without a trace exactly on the site of where Port St. Joe now stands. Although there is much folk lore about its disappearance, the city was all but destroyed by a yellow fever epidemic and did suffer during a great hurricane. In the end, it was really the economic power of nearby Apalachicola that finally destroyed what remained of the old city. The two had been bitter rivals, but due to its location at the mouth of the river for which it was named, Apalachicola prevailed. Port St. Joe has revitalized itself from a fading industrial town to one of the newest and best planned vacation and residential areas on the Florida Gulf Coast.
Tourism
Beautiful white beaches are not scarce around Port St Joe for it is the nearest town to several breathtaking sandy spots calling out for fun and relaxation. The beaches are wonderfully peaceful without the typical beach crowds that are found on other parts of the coast-along with these beaches come some of the highest sand dunes found in the continental United States. Cape San Blas Park, formally known as the T.H. Stone Memorial St. Joseph Peninsula State Park, provides swimming, sunbathing, snorkeling, fishing, bird watching and explorations of 1,900 acres of wilderness and miles upon miles of northwest Florida's famed sugar-white sand. Port St Joe, an easily walkable town, visitors frequent the quaint antique shops for those ornate treasures and the local fish shacks for the best of St Joe's succulent seafood! The sheltered bay of Port St Joe, along with farms in Apalachicola, just to the south, provide a significant percentage of oysters and scallops for local and national consumers. Port St Joe is a tourist destination for anyone looking for that great fishing adventure. Famous for its speckled trout, redfish and tarpon, Port Saint Joe offers just that! Nearby Wewahitchka, home of the legendary Dead Lakes, a hauntingly beautiful water-based graveyard of bottom heavy cypress skeletons, stumps and knees, provides some of the best bass fishing in the nation. Wewa is also the home of one of Florida's largest beekeeping operations, where for more than a century, beekeepers have harvested world famous Tupelo Honey from the Apalachicola River Basin. Without a doubt, Port St Joe makes a town feel as welcoming and warm as Mayberry and serves up all that a quiet beach vacation requires. For more information see: http://www.gulfchamber.org/
Map of Port St Joe Florida