The Camp Walton Schoolhouse Museum
The Camp Walton Schoolhouse Museum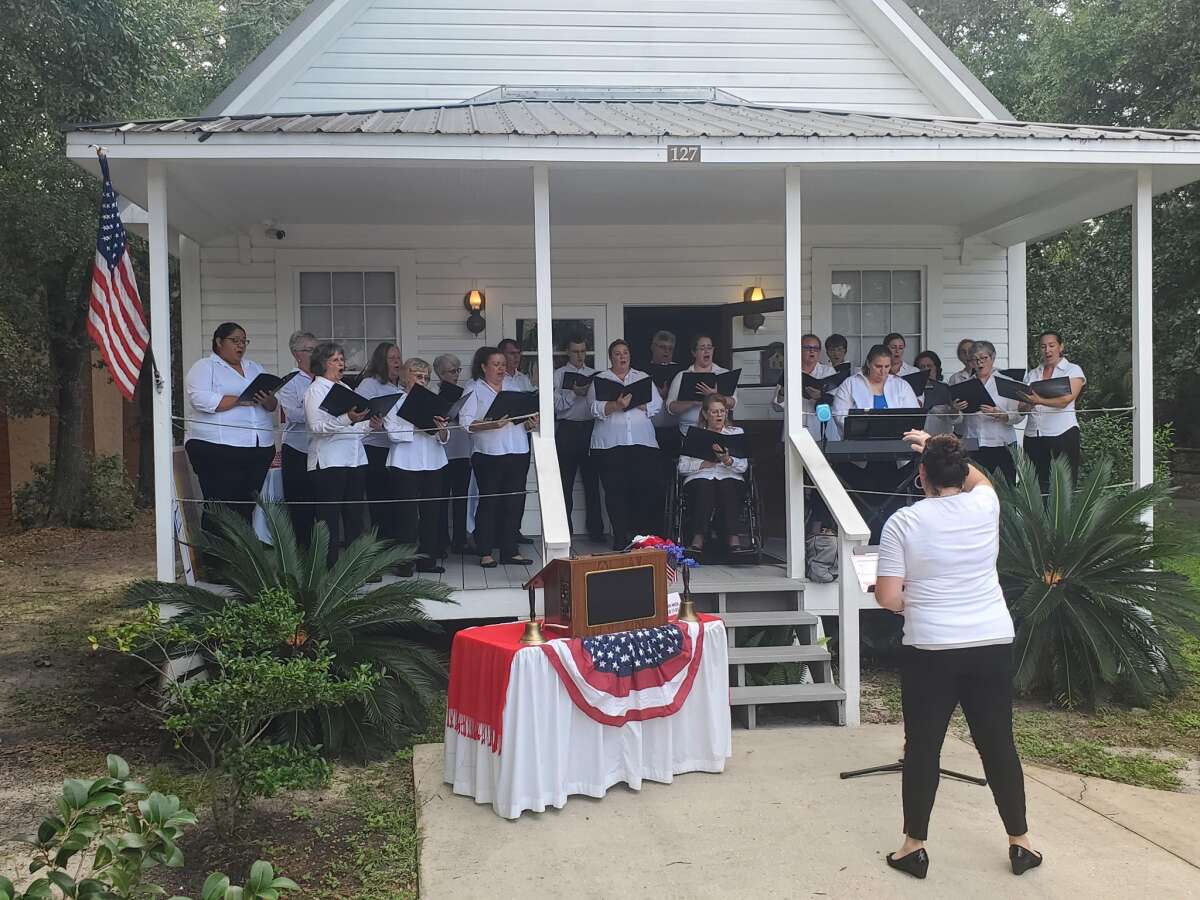 The Camp Walton Schoolhouse Museum is an historic site in Fort Walton Beach. It is located at the corner of Lovejoy Road & Pryor Street, right next to the First Baptist Church of Fort Walton Beach. It was constructed in 1911 and used as a schoolhouse up until 1936. It was then used for a variety of purposes, including as an election precinct and community center.
In 1995, the building was added to National Register of Historic Places. It was opened as a museum in 2002. Visitors can now visit the schoolhouse museum to learn more about Okaloosa County's history of education.
Okaloosa County's History of Education
Before the establishment of Okaloosa County's public schools, education was provided primarily by private tutors or churches. Florida's first state-wide system of public schools was established in 1869 with funding from local taxes. Rural areas, such as Okaloosa County, often lack adequate funding for their schools.
Crestview was the location of the first Okaloosa County public school. It was founded in 1872. The school was one-room with one teacher, who taught all grades simultaneously. Although schools were added to the area over time, they were usually one-room buildings with only one or two teachers.
In the Okaloosa County, there were many small towns, including Valparaiso and Niceville, that existed in the early 1900s. Each of these towns had its own schools, but none was large enough for students older than elementary school age.
Camp Walton Schoolhouse
Camp Walton Schoolhouse was constructed in 1911 to meet this demand. It was funded by local taxpayers. It had four classrooms spread over two floors, and could hold up to eight teachers as well as more than 200 students.
It was the largest school in the area and served students from all parts of southern Okaloosa County. It was also one the few schools that offered education beyond elementary; students could go up to eighth grade.
This building is an example of classic early 20th-century school architecture. The building has high windows on all sides that allow natural light to enter, tall ceilings, and large classrooms with ample space for desks.
Camp Walton Schoolhouse during World War II
Camp Walton Schoolhouse served as a school from 1936 to 1936. It was later used for a variety of purposes, including as a community center or voting precinct. It was also used as temporary housing during World War II for soldiers stationed nearby at Eglin Air Force Base.
After the end of the war, the building was repurposed as a school in 1945. However, many new schools were built in Okaloosa County by that time so Camp Walton Schoolhouse wasn't needed anymore.
The building was purchased by private individuals in 1957. They used it as storage until it became unsafe. Local residents created the nonprofit Friends of Camp Walton schoolhouse in 1994 with the aim of restoring and conserving the historic building.
Restoration & Opening As A Museum
Friends of Camp Walton Schoolhouse was able to save many of the original features of the building, including its plaster walls, hardwood floors, and wooden staircase, thanks to donations from individuals and local businesses.
Officially opened in 2000, the museum features exhibits that show Okaloosa County life during the early 20th centuries. The museum features a replica of a classroom from this period, complete with chalkboards, textbooks, and desks.
You will also find exhibits that feature photographs and artifacts of Fort Walton Beach's military past, including Eglin Air Force Base, which was crucial in the training of pilots during World War II.
Apart from the museum exhibits there are many other events at Camp Walton Schoolhouse throughout each year, including an annual Christmas open-house and a monthly tea and talk series featuring guest speakers who discuss various aspects of local history.
Camp Walton Schoolhouse Museum: A fun place for both kids and adults?
Yes, Camp Walton Schoolhouse Museum has something for everyone. This museum offers an opportunity to go back in time and see how life was during the early 20th Century.
The museum offers a unique interactive learning experience for children that allows them to see how a classroom would have looked during this period. Children can use chalkboards, sit at old-fashioned desks, and look through vintage textbooks. This hands-on approach makes history more real for children.
You may also find exhibits about Fort Walton Beach's military past that might be of interest to children older than 12 who are interested in World War II or aviation.
Adults will be able to appreciate both the historic significance and the beautiful architecture of the building. The original schoolhouse was restored with hardwood floors, plaster walls, and wooden staircases. These details can be admired while visitors learn about the importance of education in Okaloosa County's past.
There are many events at Camp Walton Schoolhouse that cater to both children and adults throughout the year, in addition to the exhibits. A monthly "tea & talk" series hosts guest speakers who discuss various aspects of local history. An annual Christmas open house brings families together for holiday-themed activities.
The Camp Walton Schoolhouse museum offers something for everyone, from children as young as five years old to historians who are a hundred years and older. It is a great place for families looking for an educational outing that's fun and educational.
What are the Hours and Days of Operation?
The Camp Walton Schoolhouse Museum generally opens to the public Tuesday through Friday, 10 am-4 pm and Saturdays, 12 pm-4 pm. It is important to remember that the hours of operation can vary according to the season and special events.
To confirm operating hours, visitors are advised to visit the museum's website before making plans. Group tours are also possible by appointment, but not during regular hours.
Also, the museum is closed Sundays and Mondays along with major holidays like Thanksgiving Day, Christmas Day, and New Year's Day.
In Closure
The Camp Walton Schoolhouse museum is an important part of Okaloosa County history. It is a reminder about the difficulties faced by early settlers, who saw the importance education played in building strong communities.
This historic building was saved for future generations thanks to the efforts of Friends of Camp Walton Schoolhouse. The museum allows visitors to step back in history and see how Okaloosa County was in the early 20th century. They also learn about the impact education had on the county's past.
Places To Stay
if you are looking for a place to stay in Fort Walton Beach, Find Rentals.com offers a wide range of holiday rentals to choose from. Click on Find Rentals Fort Walton Vacation Rentals.
More Fun Things To Do
Another great place to visit while in the Fort Walton Beach area is Downtown Fort Walton Beach Farmers Market.
Additional Fort Walton Beach Articles
--- Downtown Fort Walton Beach Farmers Market
by Jamel Richardson Gulfarium Marine Adventure Park
by Jamel Richardson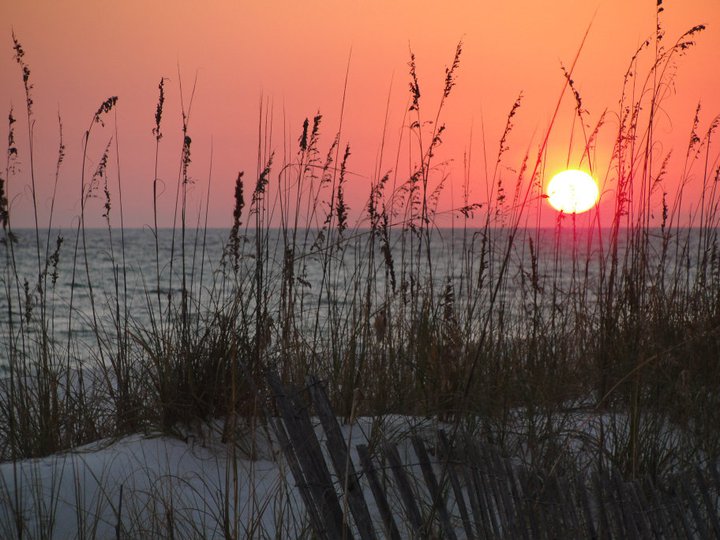 Santa Rosa and Okaloosa Island Travel Guide
by Find Rentals
---