Downtown Fort Walton Beach Farmers Market
Downtown Fort Walton Beach: Farmers Market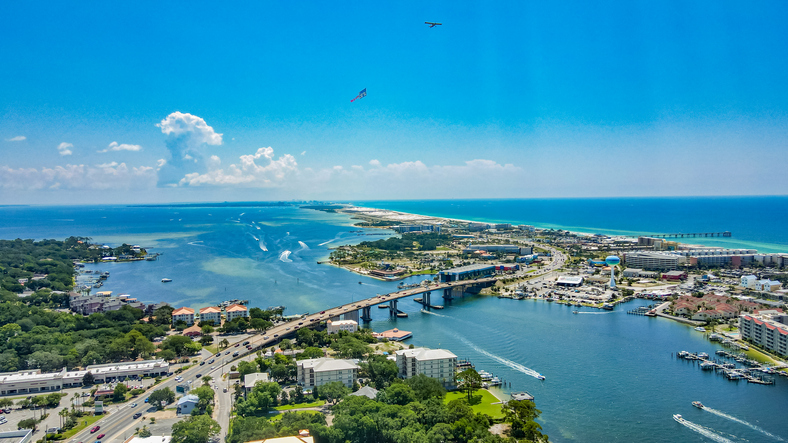 Downtown Fort Walton Beach's Farmers Market (FWB) is a vibrant hub for fresh produce, local vendors and community engagement. The market is open every Saturday between 8am and 1pm. It attracts both locals and tourists who are seeking high-quality products that help local farmers and businesses.
This article will provide a detailed look into the history, vendors and community impact of the Downtown FWB Farmers Market.
The History of the Downtown FWB Farmers Market
A group of local residents and businessmen founded the market in 2016. They wanted to offer small-scale farmers an avenue to direct their products to consumers. It was created to allow people to connect with local food producers and also support the local economy.
Originally held in the Landing Park at Brooks Street, downtown FWB. However, the market quickly outgrew this location. It moved to its current location at the corner of Eglin Parkway and 139 Miracle Strip Parkway SE in 2018.
It has grown in popularity and size exponentially since then. Over 60 vendors participate every week during peak season (May-September). They bring everything fresh from the farm, including meats, cheeses and baked goods. Honey products and handmade crafts are also available.
Supporting Small-scale Agriculture through Local Vendors
The Downtown FWB Farmers Market's main draw is its focus on local-sourced food. Contrary to grocery stores that often ship produce from faraway locations or grow crops using pesticides and GMOs, all products sold at the market are from within 100 miles.
This ensures customers get fresher produce and supports small-scale agriculture, which is often in opposition to large agribusinesses. Locals can shop at the farmers' market rather than big-box stores and invest in their local economy. This helps small farms stay afloat.
The market's most popular vendors include:
4C BBQ & Catering
This family business provides slow-cooked meats like brisket, pulled chicken, and ribs. They smoke their meats over a mixture of hickory, fruitwood, and then serve them as a catering service. You can also order homemade sauces and side dishes like cole slaw, collard greens, macaroni, and cheese.
B's Bees
B's Bees is a local beekeeper that sells raw honey products from bees raised without antibiotics or chemicals. You can choose from a variety of honey depending on the season, including wildflower, orange bloom, tupelo and many more.
Blue Moon Farms
This farm specializes in organic heirloom vegetables and is well-known for producing unique produce such as black cherry tomatoes, rainbow Swiss chard, purple carrots, and rainbow Swiss chard.
Coastal Cattle Company
This ranch raises grass-fed beef without the use of hormones or antibiotics. You can choose from a variety of cuts, including steaks, roasts, and sausages.
Emerald Coast Olive Oil
This vendor sells high-quality olive oil sourced from California and balsamic vinegars aged at Modena Italy. Customers can choose from a variety of flavors, including dark chocolate or blood orange.
These vendors are just a small fraction of the items that shoppers will find at the farmers' market every week. There is truly something for everyone!
Community Impact
Since its inception, the Downtown FWB Farmers Market is having a major impact on the community. It provides healthy eating options, which is particularly important considering the state's low ranking in terms health outcomes.
According to the UnitedHealth Foundation's America's Health Rankings report, Florida is 30th in overall health. This is due to the high incidence of chronic diseases like diabetes, obesity, and heart disease.
The market promotes a healthier lifestyle by providing fresh produce and locally-sourced meats. It also offers an alternative to processed foods, which are usually cheaper and easier to find in grocery stores.
Downtown FWB Farmers Market is a place that people can meet and connect with each other. Locals often meet up with friends and acquaintances when they shop for groceries, or stop by one of the food trucks outside.
The market also hosts many events throughout the year, which strengthens the community bonds. They hold an annual Halloween market in October, where vendors wear costumes and give out candy to customers while they shop for fall produce.
Future Plans
It's evident that the Downtown FWB Farmers Market will continue to grow in popularity. Plans are in place to expand the market's offerings.
The main goal of the market season extension is to go beyond May-September, when most farmers' markets are open. This would ensure customers have fresh produce all year, rather than having to rely on imported produce from other states and countries in the off-season.
Another option is to offer more education opportunities, such as workshops on gardening and cooking classes with seasonal produce.
There are also hopes that vendors will be able to offer more than just food products. For example, artisans could sell handmade jewelry and pottery alongside local food producers.

Downtown FWB Farmers Market is Great for Both Kids and Adults
Yes, both adults and children will enjoy the Downtown FWB Farmers Market. A variety of vendors sell products that are suitable for all ages.
The market is a great opportunity for children to learn more about the origins of their food and how they can support local farmers. Children can meet passionate vendors and sample the tasty treats on offer.
The market also hosts many events throughout the year that are specifically for children, such as face painting at Halloween and Santa Claus visits during Christmas.
Adults can access high-quality products from local suppliers that support small-scale farming. You can also find like-minded people who share your values of healthy eating and community engagement at the market.
The Downtown FWB Farmers Market is a great place for families who want to have a lot of fun, learn and support local businesses.

What are the Hours and Days of Operation?
Every Saturday, the Downtown FWB Farmers Market opens from 8 am to 1 pm. The weekly schedule is available throughout peak season, which typically falls between May-September each year. It is important to remember that the market might be closed on holidays or during special events.
It's a good idea for anyone who plans to visit the market to make sure they have updated their website and social media pages with any changes or updates regarding hours.
What To Do When You Are Looking For A Place To Stay
Find Rentals.com has a large selection of vacation rentals in Fort Walton Beach. Click on Fort Walton Holiday Rentals.
Other Things To Do
Wild Willy's Adventure Zonene Adventure Park is another great place to visit in Fort Walton Beach.

In Summary
Downtown FWB Farmers Market, a treasure in Florida's panhandle, is a place that offers fresh local produce and goods as well as community engagement. This market is expected to grow in popularity with expansion plans in place. Make sure you don't miss out!
Additional Fort Walton Beach Articles
---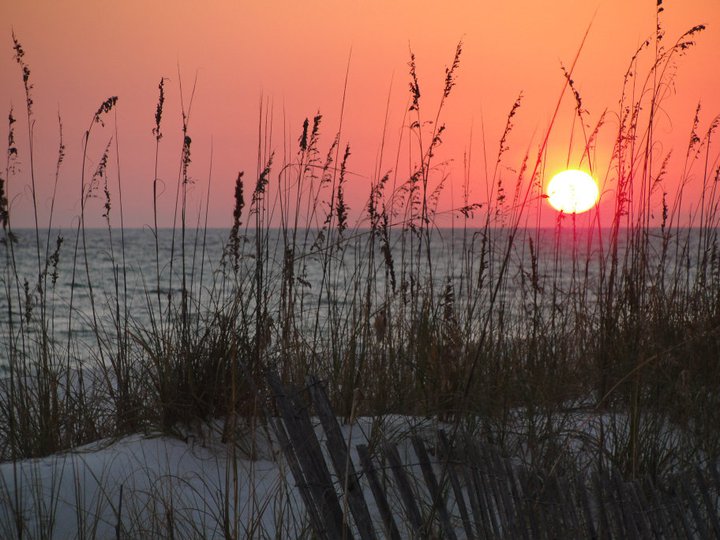 Santa Rosa and Okaloosa Island Travel Guide
by Find Rentals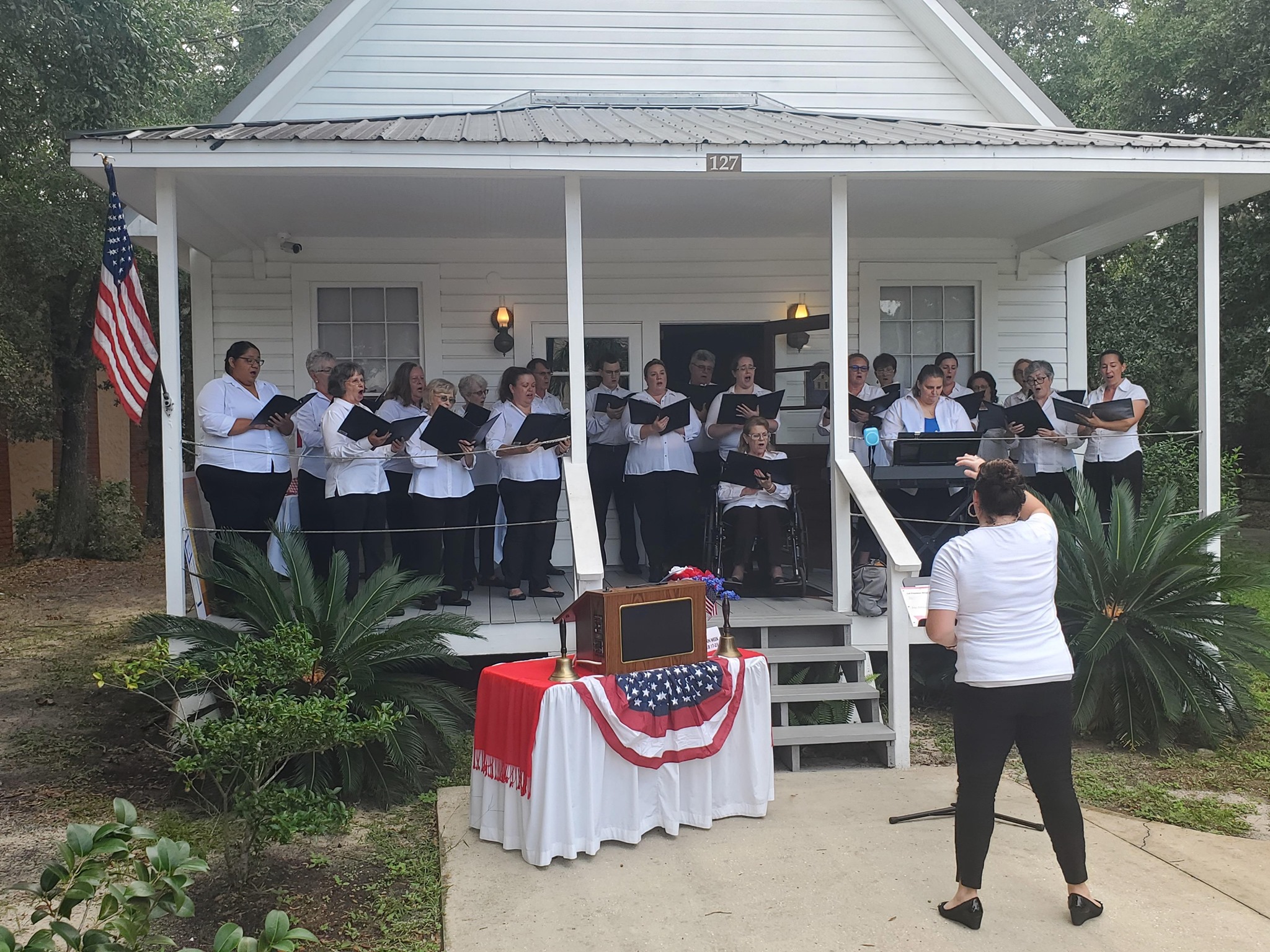 The Camp Walton Schoolhouse Museum
by Jamel Richardson Gulfarium Marine Adventure Park
by Jamel Richardson
---