Maintenance Tips for BnB and Rental Property
BnB Rental Property Maintenance Tips
Running a rental property or a bed and breakfast (BnB) comes with a lot of responsibility. You need to provide amenities for your guests, have a seamless check-in system, and much more. One of the greatest responsibilities for a BnB rental property owner and the rental manager is the maintenance of the vacation rental property.
Maintaining your BnB rental property is a big undertaking. No one will want to stay with you if the BnB is in poor repair. That is why prevention is key. Spend a little time every season to perform basic maintenance, and you will not have to fix a huge problem later on. If you want to see some examples of well-maintained BnBs, search for rental properties on Find Rentals homepage.
Maintenance Tips:
Make sure your Outlets Work.
There is nothing more frustrating than beginning your stay at a hotel or BnB and finding that some power outlets do not work. As a BnB owner, you will want to check your outlets regularly, especially those in your guest rooms.
You can test your outlets in a couple of different ways. First, you could plug an electrical device into each outlet. This is a fool-proof, but very time-consuming operation. You can also use a multimeter.
If you find that an outlet or two does not work, it is time to call in a professional electrician. Unless you are an electrician yourself, you should not do electrical work.
Check the Doorbell.
Having a doorbell on your BnB is a good idea. They remove the necessity for an unlocked door. If you have a working doorbell, your visitors can use it when coming and going. There are many different doorbell types to choose from today.
However, a doorbell that does not work can be confusing and frustrating. You will not know when someone is at your door. Plus, your guests may not know how to enter your BnB. Replacing a non-working doorbell is quite easy. Just follow this step-by-step guide.
Regrout or Recaulk Proactively.
Grout and caulk can get dirty or damaged easily. It is usually used in kitchens and bathrooms, two rooms that see a lot of traffic. Kitchens and bathrooms are also likely to be in moist environments. That can lead to mold, discoloration, or damage to your grout and caulk.
Check the grout and caulk in your BnB frequently. If you notice any problems, be proactive, and replace it. You may also want to spend extra time cleaning the grout and caulk regularly. Frequent cleaning can reduce the likelihood of discoloration and will keep the rooms in your BnB looking fresh and new.
Fix Leaks.
This one probably goes without saying. Staying on top of leaks is an important task for any homeowner. BnB owners are not exempt from the obligation. It is even more important for you.
Leaks can use water damage and even lead to the need for large and expensive renovations. To keep from having to spend a lot of money and time in repairs, check for leaks or water damage regularly. The more proactive you are, the less likely a big problem will develop.
Depending on where the leak is, you may need to call in a professional repairman. You may also be able to fix the problem yourself. Staying on top of bathroom maintenance is one place that can save you money in damages later.
Clean your Gutters.
Cleaning your gutters has a lot of benefits. One, it will make your BnB just look better. Keeping the gutters clean in the spring and fall is the most important. That is when leaves and other debris are likely to fall into them.
Another reason to clean the gutters is that it can prevent leaks and water damage. You will even deter pests like mice who like to hide in the piles of debris. When you are up there cleaning, check for, and seal any leaks or damaged pieces of gutter.
Keep your Roof in Good Repair.
Here is another proactive repair you can do to keep leaks and water damage from occurring. Keep an eye on your roof. Replace any damaged shingles immediately.
Most roofs with wood shingles will last for around thirty years. Fiber cement shingles last about twenty-five years, and composition roofs last about twenty years. You can get even longer from your roof with the proper maintenance.
Check your Foundation Frequently.
The roof protects the top of your home, and the foundation protects the bottom. The foundation is what supports your entire BnB. If you have a foundation problem, the building will be unsafe to live in.
Check your foundation for cracks or damage. This is especially important after spring or fall rains. If you see damage to the foundation, call in a professional immediately. This is not a repair you should do yourself.
Touch Up Paint.
Both interior and exterior paint help your BnB look fresh and inviting. If you allow the paint to get dirty, peeled, or dingy, your BnB will be much less popular. Touch up the paint in the interior and exterior of your home regularly.
Touching up is a great way to maintain the look for your paint. However, you may also occasionally need to repaint as well. View this as a great opportunity to update the colors of your BnB, which will keep it looking modern.
Remove Pests Quickly.
No one wants pests around. They are annoying and can cause damage to your BnB or guests. Some pests are harder to get rid of than others. Some will also be more prevalent in certain areas. Understand the types of pests prone to your area, and then institute integrated pest management (IPM) plan. IPM plans allow you to efficiently keep pests from invading your BnB. You can learn more about pests and prevention here.
Check Your Light Bulbs
If you haven't switched over to L.E.D bulbs yet, it's time. L.E.D's are cheaper than ever and can last for decades. Choosing the right bulb is as easy as making sure it will fit and how many lumens you may need. Once you convert over to L.E.D bulbs you will rarely need to check to make sure the lights are functioning again.
Check your smoke and carbon monoxide detectors.
Smoke and carbon monoxide detectors keep everyone in your BnB safe. They are also required by law. Check your smoke and carbon monoxide detectors every couple of months. Keep extra batteries on hand in case you need to swap them out.
Conclusion
It is recommended that you keep your maintenance costs to 1% of the value of your property. That allows BnB owners to continue making a profit on their business. The list above may seem quite long, and therefore out of the range of the 1% rule. However, most of the preventative maintenance you should do on your BnB is a low cost
It doesn't cost anything to check your foundation and roof or to change the batteries in a smoke detector. Proactive management of your BnB will ensure you spend less. Large problems are much more expensive to fix than small ones. When it comes to maintaining a BnB prevention is key.
Find Rentals Suggested Articles
---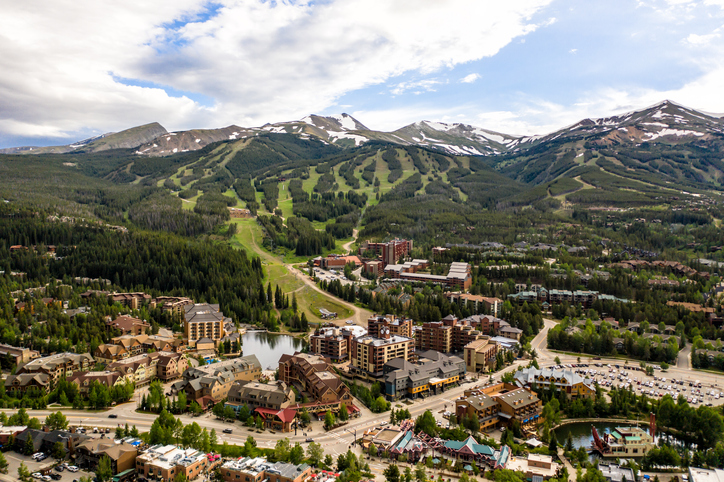 Breckenridge, CO: #3 TOP FAMILY VACATION DESTINATION
by Find Rentals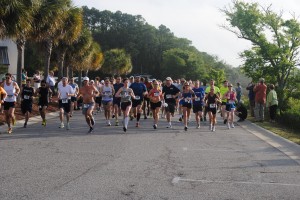 Bohicket Marina 5K & 10K Run At Seabrook..
by Anthony Vaarwerk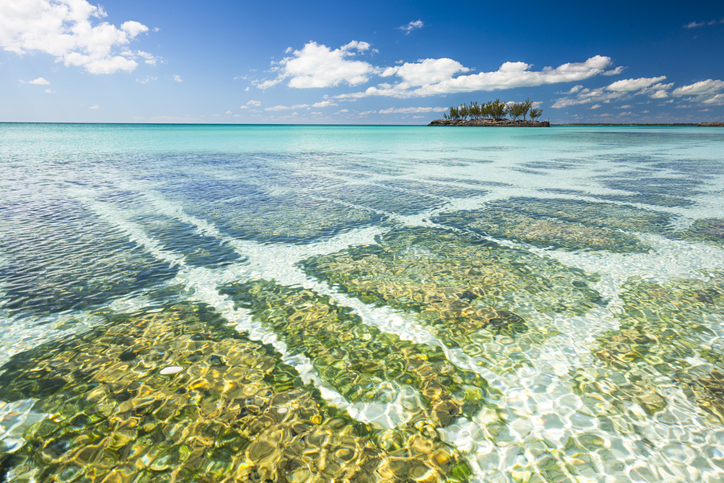 Eleuthera Bahamas Caribbean Activities
by Tiffany Wagner
---