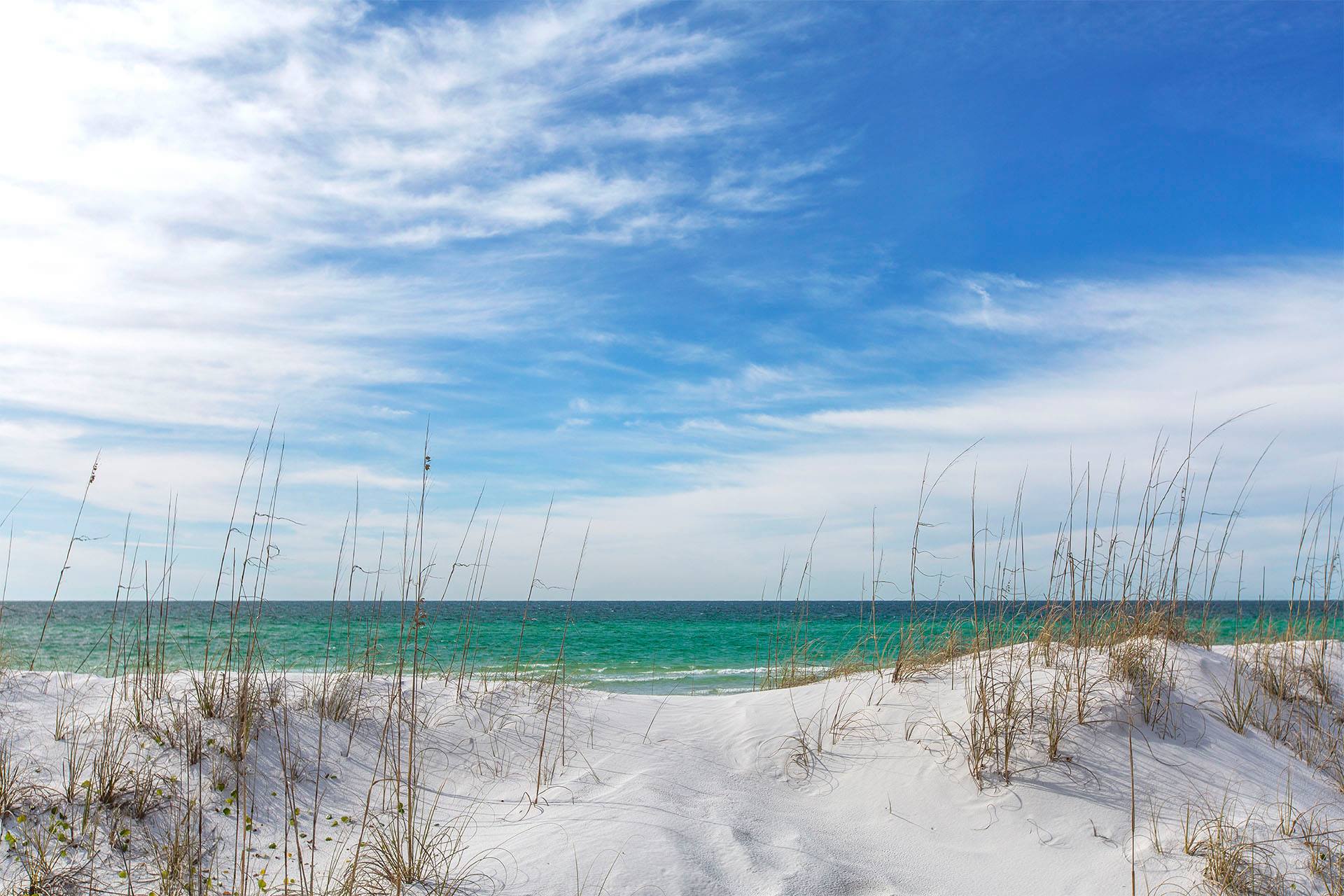 Destin Florida
Immaculate white-sand beaches, world-class fishing, and exciting golf courses—a combination of three qualities unique to the "Crown Jewel of the Emerald Coast." However, with a splash of southern hospitality and a scoop of sunshine, you not only have the sensational recipe for Destin, Florida but your next destination as well. Destin stretches along 24 miles of quartz particles found in the Appalachian Mountains. Over the course of 20,000 years, the ground chiseled into incredibly smooth pebbled grains that seem fluid under your footsteps. In fact, Destin is known for some of the softest and whitest sand in the world as well as its trademark emerald-green waters. It goes without saying that Destin if frequented for multiple factors. Keep reading to find out what Destin, Florida can offer you.
---
Rental Managers in Destin Florida
Since 1982, Ocean Reef Vacation Rentals & Real Estate has distinguished themselves by offering the finest properties along the Gulf Coast of Northwest Florida... more
---
View Manager Profile
Browse 413 Vacation Rentals
Premier Destin Vacation Rentals in Destin, Fort Walton Beach, and Okaloosa Island, Florida. Your paradise starts here! Sunset Resort Rentals was founded in 20.. more
---
View Manager Profile
Browse 50 Vacation Rentals
Destin Getaways offers vacation rental accommodations from Destin to the Beaches of South Walton . Spend your days relaxing on the sugar-white beaches and your.. more
---
View Manager Profile
Browse 30 Vacation Rentals
Crystal Waters Vacations offers Destin and Miramar Beach vacation rentals by Crystal Waters Realty. These vacation rentals include beach homes, condos and town.. more
---
View Manager Profile
Browse 41 Vacation Rentals
Destin—Lucky, Famous, and Pristine
Nestled against the Gulf of Mexico, Destin is now easily accessible through the Northwest Florida Regional Airport. The growing interest in the city quickly inspired top-notch vacation rental managers to bring the best of Destin to their guests. Nevertheless, local settlers were not the first to discover the many advantages of the Florida Coast. The region was densely populated by Native American Indians since the 7th century due to the wealth of seafood and natural resources. Hence, Destin also became known as the "world's luckiest fishing village"—creating the allure for charter fishing.
A Place to Live and Vacation in Florida
Aside from being in the Top 10 Places to Live and Boat by Boating Magazine, Destin is continually voted as a favorite for beach vacations. Families often enjoy Florida during the summer. However, few know the best months to visit is actually from September to October when the weather is pleasantly warm and the crows are gone. Plus, these months offer breathtaking sunsets and the Destin Fishing Rodeo. Make sure to plan your getaway and get the most of local activities. Hit the beach, explore creative boutiques, and enjoy the countless water sports. Destin, Florida will likely blow you away.
Map of Destin Florida
Comments on Destin Florida Travel Guide