Beaches of South Walton and Scenic 30A
Beaches of South Walton Florida Travel Guide
by Anthony Vaarwerk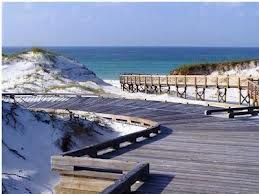 Beaches of South Walton & Scenic 30A Florida
Feel like not just one adventure but a cluster of discoveries all in one coastal vacation? Looking to leave the cares of this world behind-at least for a while? Enter a place abundantly full of art and culture coupled with leisure and adventure. South Walton Beach presents treasure after treasure as visitors wildly take-in the 20 plus miles of beach after beach, each separated by its own quaint town and its own unique gifts. Sugar white sand, succulent fresh seafood and a plethora of things to do do that register only as total Rest and Relaxation- a vacation destination that beats all others.
---
Rental Managers in Beaches of South Walton & Scenic 30A Florida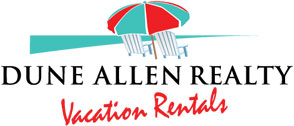 ---
Beaches of South Walton & Scenic 30A ~ Miramar Beach
---
---
---
Beaches of South Walton & Scenic 30A ~ Santa Rosa & Okaloosa Island Area
---
---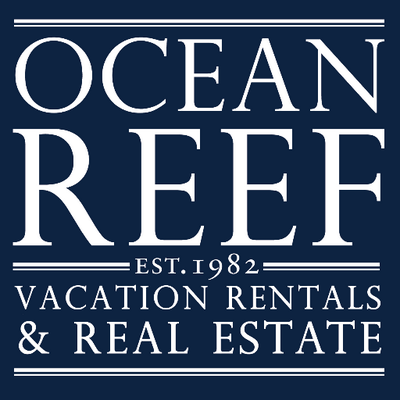 Ocean Reef Vacation Rentals & Real..
---
Beaches of South Walton & Scenic 30A ~ Miramar Beach
---
---
Geography/History
Nestled in Florida's Northwest Gulf Coast, created over years and years of time by the weathering of the Appalachian Mountains, South Walton Beaches are absolutely famous for their ultra-white sand and emerald turquoise waters. The area is made up of a long stretch of 16 stunning and beautiful beaches- a total of 20 miles of coastal dune lakes. These particular dunes are so unusual that they are only found in Walton County, Florida and certain parts of the continent of Africa. In the northern part of the area, in the heart of the historic town, DeFuniak Springs, is one of two naturally round spring-fed lakes in the world with the other being located near Zurich, Switzerland. Between the 1700-1800's the Muscogee, Creek and Euchee Indians were amongst the first settlers into the area. To this day the Muscogee take great pride in their heritage in this place and have grown in population while working hard to keep their history intact. By the early 1900's steamboats brought in residents from Mobile and Pensacola increasing to the area's population to nearly 1,200 people. Largely the development of the area can be attributed to the farming industry and later the industries of logging, pine gum and turpentine taking vital roles in the growth of the area. Grayton Beach, established in 1890, was South Walton's first organized beach neighborhood thus leading the way to the fine collage of beaches you find in South Walton today.
Tourism
If ecotourism is your passion, South Walton is home to Dun Lakes – a rare and preserved treasure of natural biologically diverse environments and many species of plants and animals. Guided tours are available from the Point Washington State Forest and offer miles of pristine nature walks through winding trails. Cozy romantic vacation cottages line the beaches with quick access to private and public areas of the shorelines to keep this destination at the top of your vacation hot spot for years to come. Guided kayak tours are available on oany one of the 17 coastal dune lakes for endless hours of outdoor enjoyment. South Walton, Florida includes 16 individual beaches, each unique and suitable to different vacationers. Among the 16 beaches are Dune Allen, Santa Rosa, and Rosemary beaches, all offering a wide variety of comfortable, and welcoming vacation rental homes as well as enough stunning natural scenery to observe for a lifetime. The village of South Walton Beach is a center of shopping and dining beautifully set between Rosemary Beach and Alys Beach. There you will find an array of fine dining, charming cafes, gift and clothing boutiques, an ice-cream shop and bike rentals to name a few. Once you've exhausted all shopping possibilities, old Florida style, plan to refresh in the largest pool in North West Florida. The Seacrest Pool is located just behind the Village shops and is a welcoming splash of fun for kids of all ages! The South Walton area has such a long list of activities for all-whether you are a fisherman, golf enthusiast, enjoy the arts and culture, extreme sports or watching wildlife-each local beach and village has its own special offering to be discovered. South Walton is just like a multi-facetted gem- the Florida sun shines through it in so many ways showing its magnificent richness and beauty. Come discover the endless possibilities!
Map of Beaches of South Walton & Scenic 30A Florida