Sugar Creek Gem Mine
Sugar Creek Gem Mine: A Hidden Gem in the Heart of the High Country
Tucked away in the mountains of western North Carolina lies a true hidden gem - Sugar Creek Gem Mine. Nestled amongst the lush forests and rolling hills of Banner Elk, this family-owned business offers visitors the opportunity to experience the thrill of gem hunting in a stunning natural setting. Whether you are an experienced rockhound or simply looking for a fun day out with the family, Sugar Creek Gem Mine is sure to be a highlight of your trip to the High Country.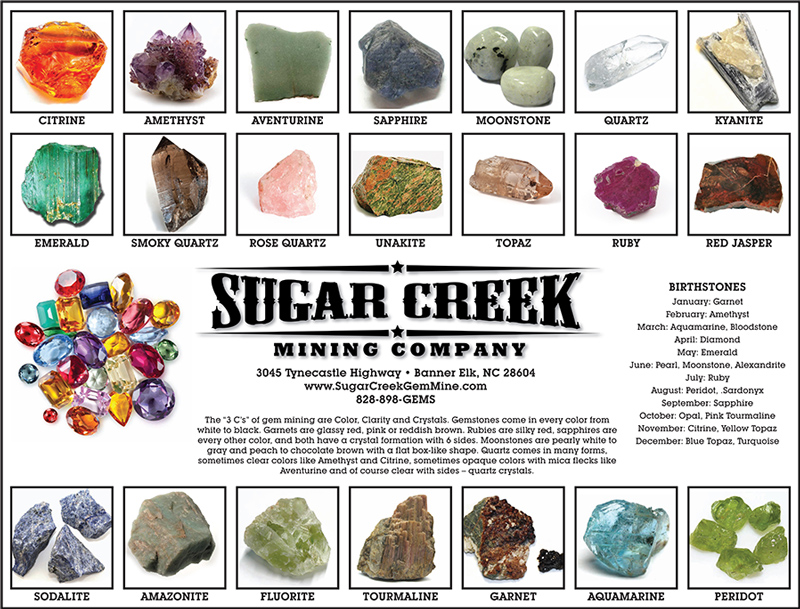 History of Sugar Creek Gem Mine
Founded in 1996, Sugar Creek Gem Mine has been a staple of the Banner Elk community for over two decades. Owner Randy Sain first discovered the mine's potential while camping with his family in the nearby Pisgah National Forest. Intrigued by the abundance of rocks and minerals in the area, he began investigating the possibility of opening a gem mine. After some research and a lot of hard work, Sugar Creek Gem Mine was born.
Since its founding, the mine has become a beloved destination for visitors from far and wide. Randy and his team of knowledgeable staff are dedicated to making sure each and every guest has a memorable experience, whether they are hunting for precious stones, learning about local geology, or simply enjoying the natural beauty of the surrounding landscape.
What to Expect When You Visit Sugar Creek Gem Mine
If you're planning a trip to Sugar Creek Gem Mine, here's what you can expect. The mine is open seven days a week, from 10 am to 5 pm, year-round. Upon arrival, you'll be greeted by friendly staff who will provide you with all the necessary equipment for your gem hunting adventure. This includes a gemstone mining screen, a bucket of "mine dirt" (which contains a variety of rough gemstones), and a gemstone identification chart.
Once you have your gear, you'll head out to the mining flume - a long, wooden trough filled with running water. Here, you'll pour your bucket of mine dirt into the screen and sift through the dirt, looking for hidden gems. It's a fun and exciting process, and you never know what treasures you might find! The mine is home to a variety of gems including rubies, emeralds, sapphires, amethysts, and more.
After you've finished mining, you can take your finds to the Sugar Shack for cleaning and identification. The Sugar Shack is also home to a gift shop where you can purchase a variety of souvenirs and jewelry made from local stones.
When To Visit Banner Elk
Banner Elk is a beautiful town to visit year-round, with each season offering its own unique attractions and activities. In the spring and summer, the town is alive with outdoor adventure opportunities, from hiking and biking to tubing and fishing. Fall is perhaps the most popular time to visit, as the surrounding mountains explode with vibrant fall colors. In the winter, Banner Elk becomes a winter wonderland, with skiing, snowboarding, and snow tubing available at nearby resorts.
No matter what time of year you visit, be sure to take some time to explore the charming downtown area. From boutique shops and art galleries to unique restaurants and craft breweries, Banner Elk has something for everyone.
What Local Airports are Close to Banner Elk
For those coming from out of state, there are a few airports within a reasonable driving distance of Banner Elk. The closest airport is Tri-Cities Regional Airport, located in Blountville, Tennessee, approximately 60 miles west of Banner Elk. Other nearby airports include Charlotte Douglas International Airport (approximately 90 miles south), Raleigh-Durham International Airport (approximately 160 miles east), and Asheville Regional Airport (approximately 75 miles southwest).
Conclusion
If you're looking for a fun and unique experience in the High Country, look no further than Sugar Creek Gem Mine. With its stunning natural setting, abundant gemstone deposits, and friendly staff, this hidden gem is sure to be a highlight of your trip to Banner Elk. Pack your bags, don your mining gear, and get ready to embark on an unforgettable adventure.
Additional Banner Elk and Blue Ridge Mountains Articles
--- Banner House Museum
by Jamel Richardson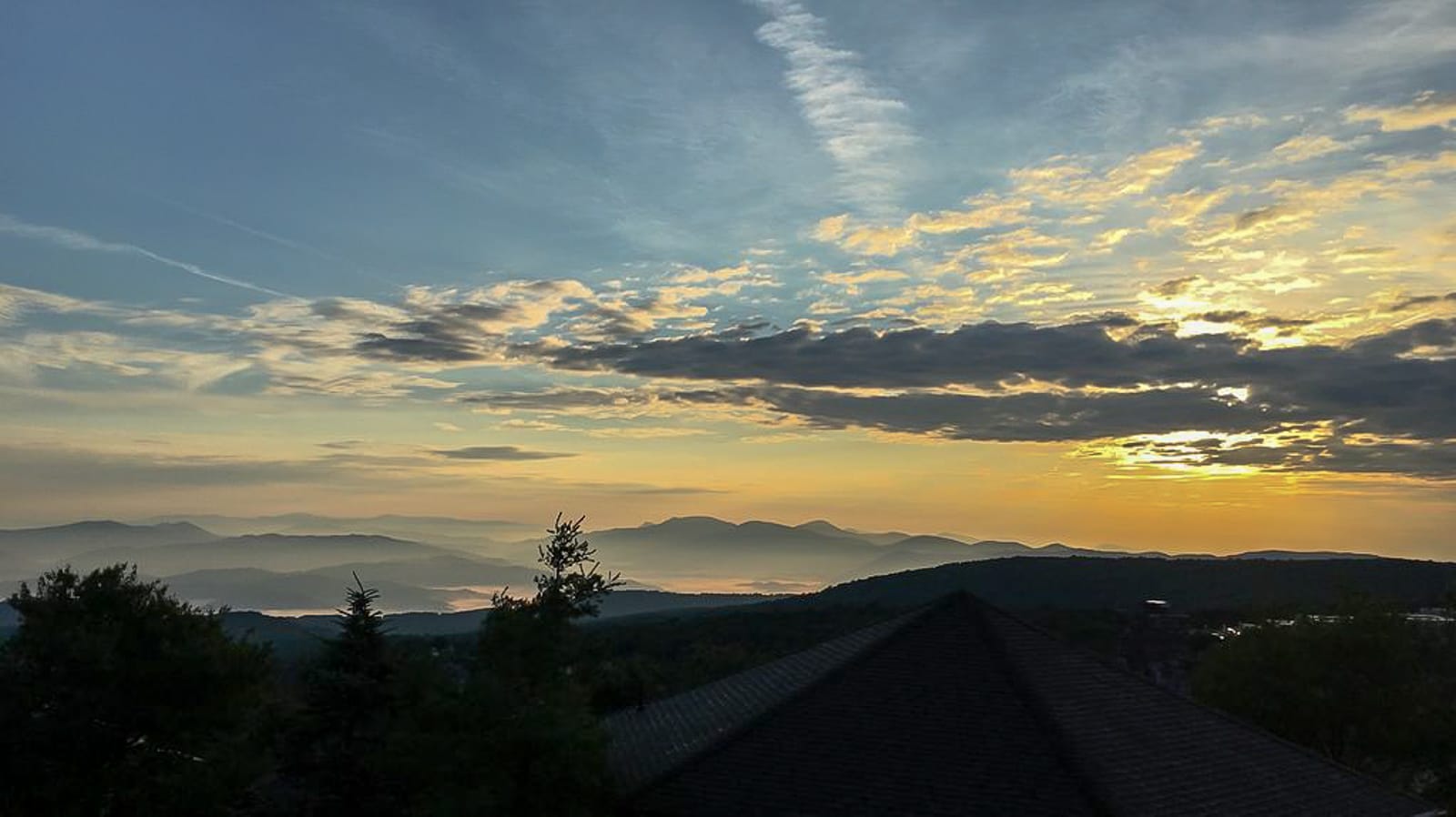 Blue Ridge Mountains North Carolina
by Anthony Vaarwerk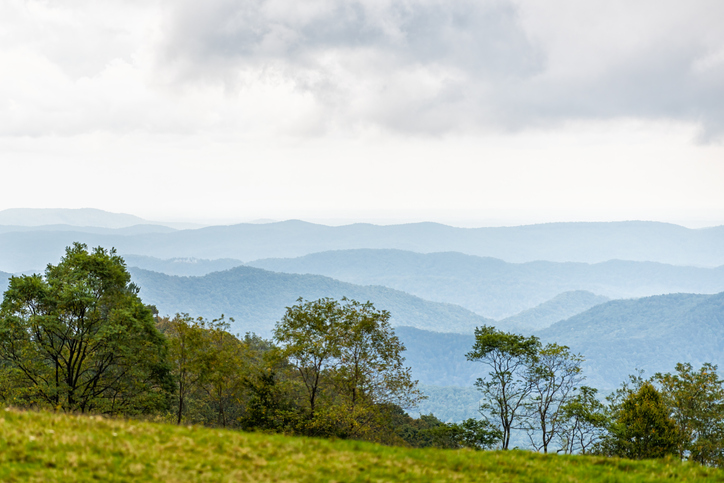 Blowing Rock North Carolina Travel Guide
by Jamel Richardson
---