Things To Do Seagrove Beach Florida along 30A South Walton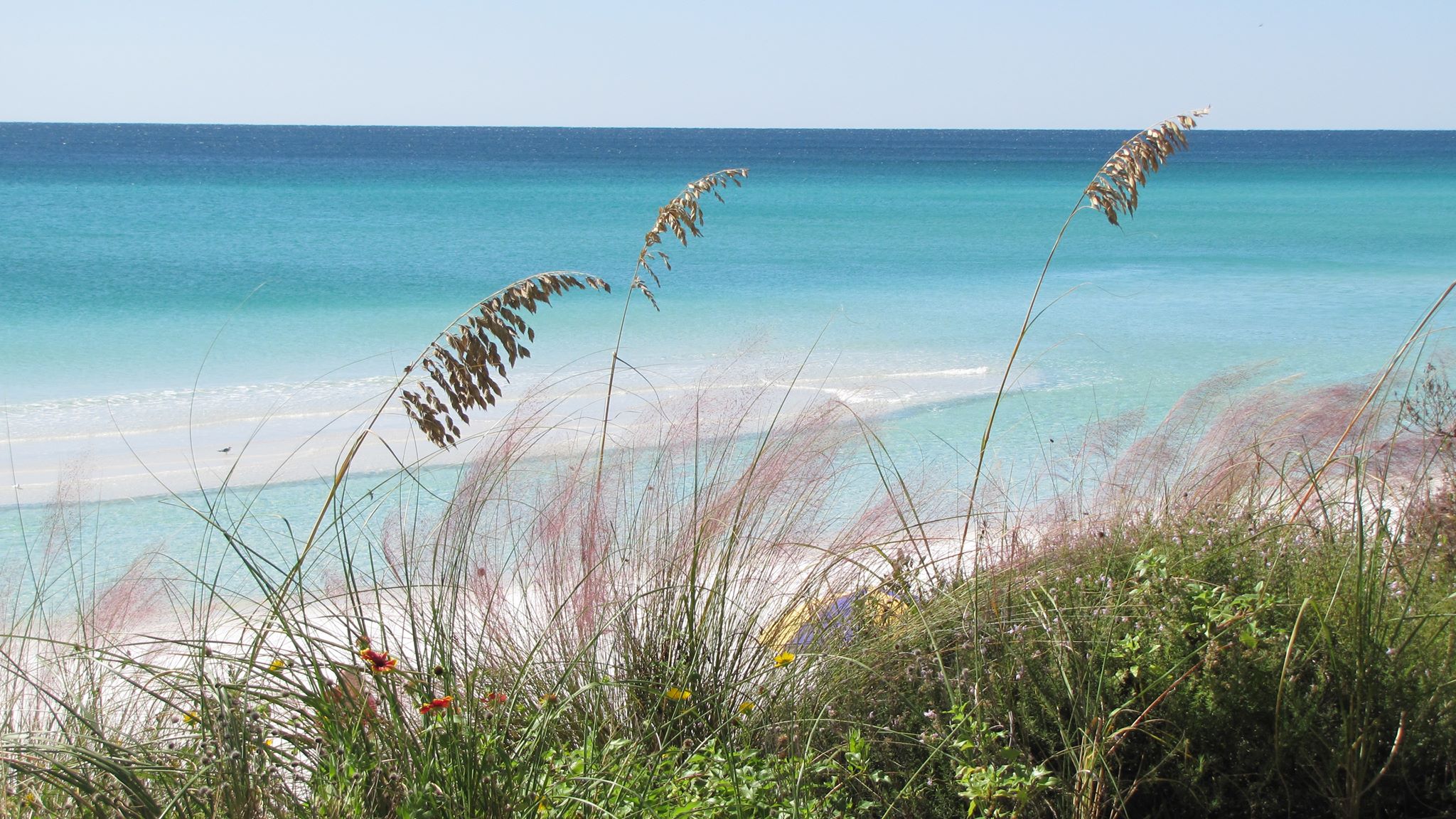 Seagrove Beach Florida
Seagrove Beach is one of the natural beauties that make up the Emerald Coast of Northwest Florida. This mile-and-a-half beach has preserved the natural charm and serenity that defined it almost a century ago. The green canopy of hickories, magnolias, sand pines, and oaks still surround this beautiful paradise. Named for a grove of windswept trees that envelop it, Seagrove Beach continues to be defined by the same emerald green canopy of oaks, magnolias, hickories, and sand pines that encircled the little cove more than half a century ago. Ocean Blue and Emerald Green, a brilliant duo of colors at this cozy 1.5 mile beach. Seagrove Beach is situated approx. 34 miles south of Walton Beach on the Gulf of Mexico side of Florida, ocean blues and emerald greens are displayed in natural picturesque beauty along the Emerald Coast of Florida.
The natural landscape of the entire village is marked by an eclectic mix of beach cottages, hiking trails, parks, casual cafes, restaurants, boutiques, and homesteads. Experience the best of Florida by visiting the beautiful attractions in Seagrove Beach. discover Seagrove's eclectic mix of old beach homesteads and new cottages. Seagrove was not easily accessible until Florida's Scenic Highway 30A put the sleepy little beach town on the map stimulating visitor-friendly enterprise. Aside from the simple pleasure of walking or swimming at the beach, Seagrove offers a range of activities from exploring Point Washington State Forest to browsing the quaint beach shops and eating in restaurants along Scenic Highway 30A.
---
Book Direct and Save with a Seagrove Beach Vacation Rental Manager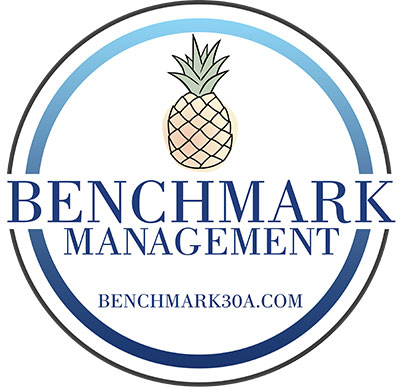 Benchmark Management specializes in luxury vacation rentals along N.W. Florida's Highway 30A. Benchmark is proud to be local, and we have cultivated.. learn more
Gulf Place
Gulf Place is a charming spot that sports the powdery white sand and verdant outdoors of Florida's coastline. This place combines the lovely qualities of Nature and the perks of modernity.
In the Gulf Place Town Center, you can find several restaurants and stores. There are also attractive spots for hikers like the Timpoochee Trail. Plus, you can play a tennis game and refresh yourself in a swimming pool in one of the resorts in Gulf Place.
Deer State Park
Do you want to see scrub oaks, golden asters, southern magnolias, and woody goldenrod? Well, you should visit the 1,920-acre Deer Lake State Park, which serves as a home to these splendid trees.
You can also find a coastal dune lake in this state park. Across the dunes, there's a boardwalk that gives you beach access if you want to swim, go fishing, or have a picnic. The boardwalk also provides a breathtaking view of the dune ecosystem of the area.
Seagrove Village MarketCafé
Seagrove Beach has several restaurants and cafes that offer the best of Florida's delicacies. One of these food places is the Seagrove Village MarketCafé, where you can have an amazing gastronomical experience of BBQ shrimp, gumbo special, fish tacos, and crab cakes basket.
The Seagrove Village MarketCafe also serves one of the favorite delicacies of the American South: hush puppies. If you don't know this food, hush puppies are cornmeal-based golden fritters that have an external crispy texture but are so tender to chew inside.
Eden Gardens State Park
Nearly 163 acres of land of the historic Wesley estate houses the Eden Gardens State Park. One of the best attractions of this state park is the newly renovated Wesley House, a 2-story mansion with an elegant wrap-around porch and white columns.
The original late 19th-century house is surrounded by cypress, longleaf pine, and moss-draped live oaks. Then, Lois Maxon bought and refurbished the mansion in 1963 to exhibit the antiques and heirlooms of her family.
Today, you can tour the Wesley House and take a stroll through a nature trail and its gardens. Fishing activities and picnics are also popular off the dock in Tucker Bayou.
Grayton Beach State Park
Have some fun and unforgettable experiences in Grayton Beach State Park. This park is the perfect place if you need some time away from the noise and bustle of the city. It also offers a spot for hikers and a lovely view of the dunes.
If you love art, you can visit the Grayton Artist Collective to view some figurines and paintings. After that, browse some souvenirs and gifts at Petunia's. If you want to grab a delicious meal, head to Hurricane Oyster Bar & Grill, Pandora's, or Red Bar.
Seaside Farmers Market
Just a few minutes' drive from Seagrove Beach, you can find the Seaside Farmers Market. This market is located in the quaint town square, where food stands, stalls, boutiques, and shops offer crafts, food, and drinks. It's also a venue for artists and live entertainers.
The Seaside Farmers Market is the go-to place if you want to buy local produce or enjoy the beachside atmosphere. It's open every weekend.
Map of Seagove Beach Florida along 30A Beaches of South Walton
Suggested Seagrove Beach Area Articles
---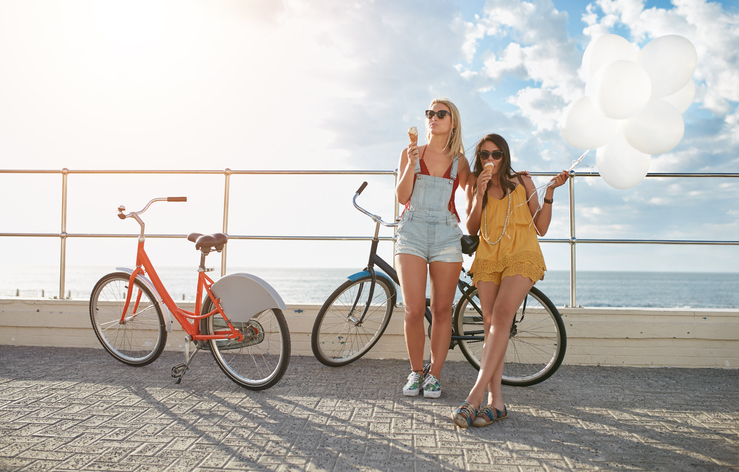 Ice Cream & Bicycles - Seagrove Beach Activities & Attractions
by Deborah Nelson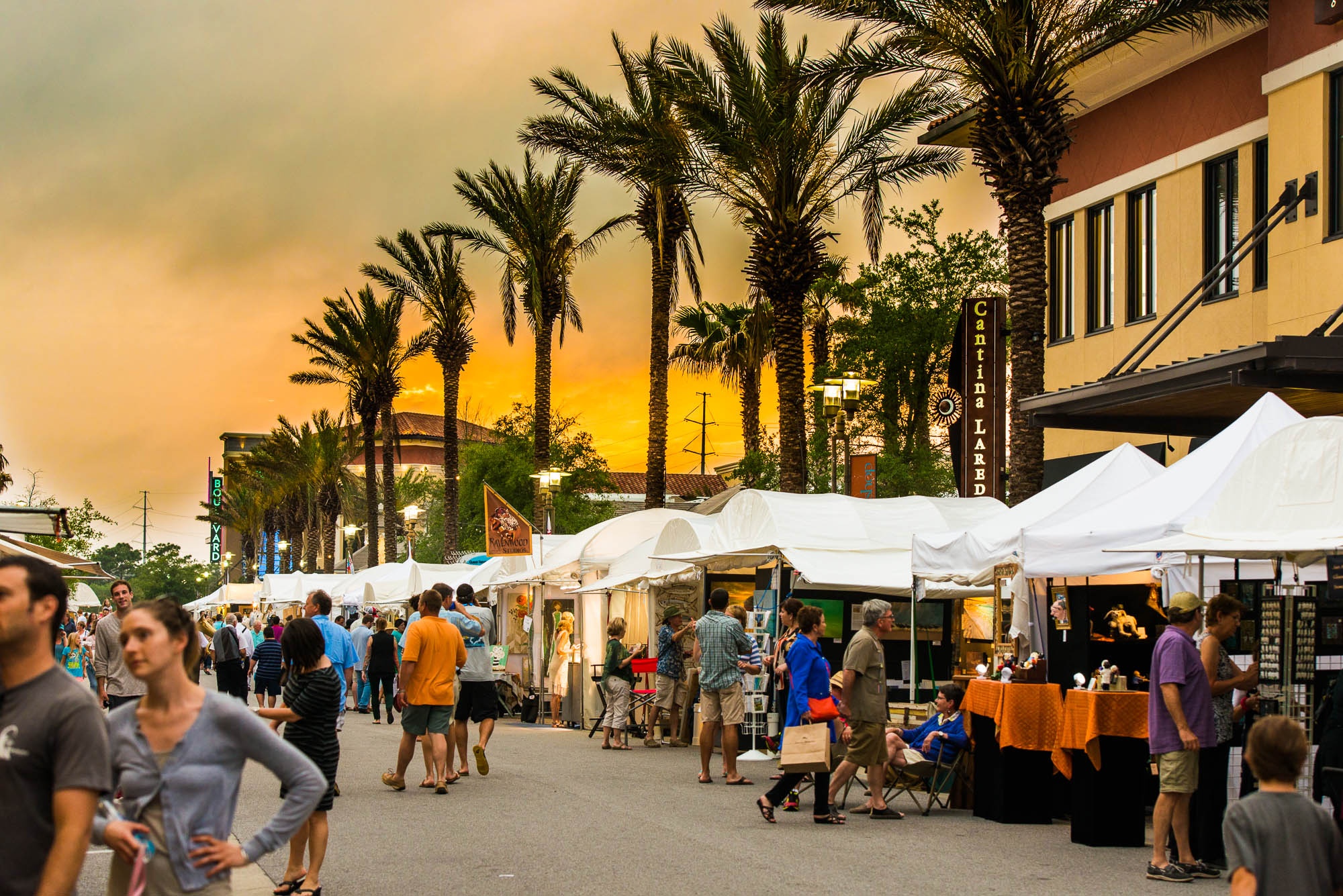 Annual Artsquest Fine Arts & Music Festival
by Anthony Vaarwerk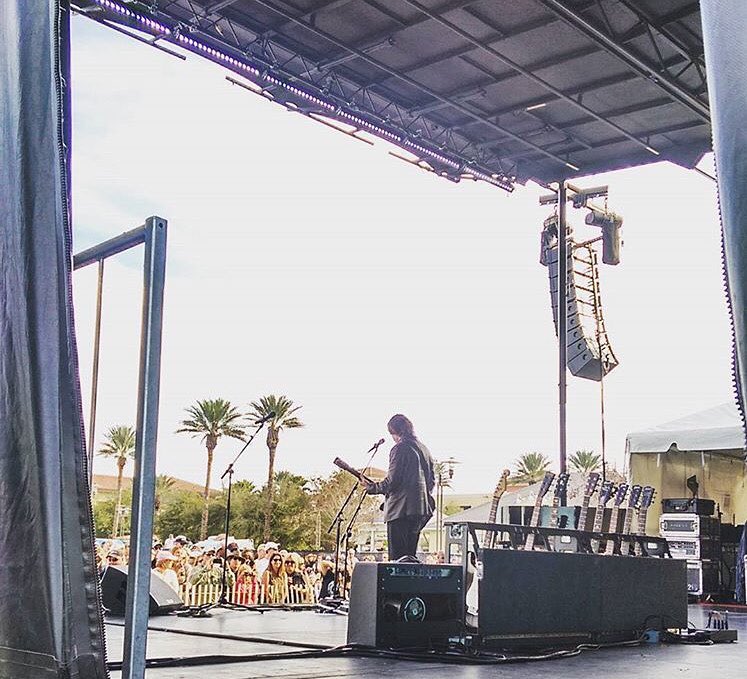 30A Songwriters Festival
by Anthony Vaarwerk
---
Contact Reservations and Guest Services at Ocean Reef Vacation Rentals & Real Estate to book your next vacation rental.