Santa Rosa Beach Florida: Travel Guide and Vacation Rental Accommodations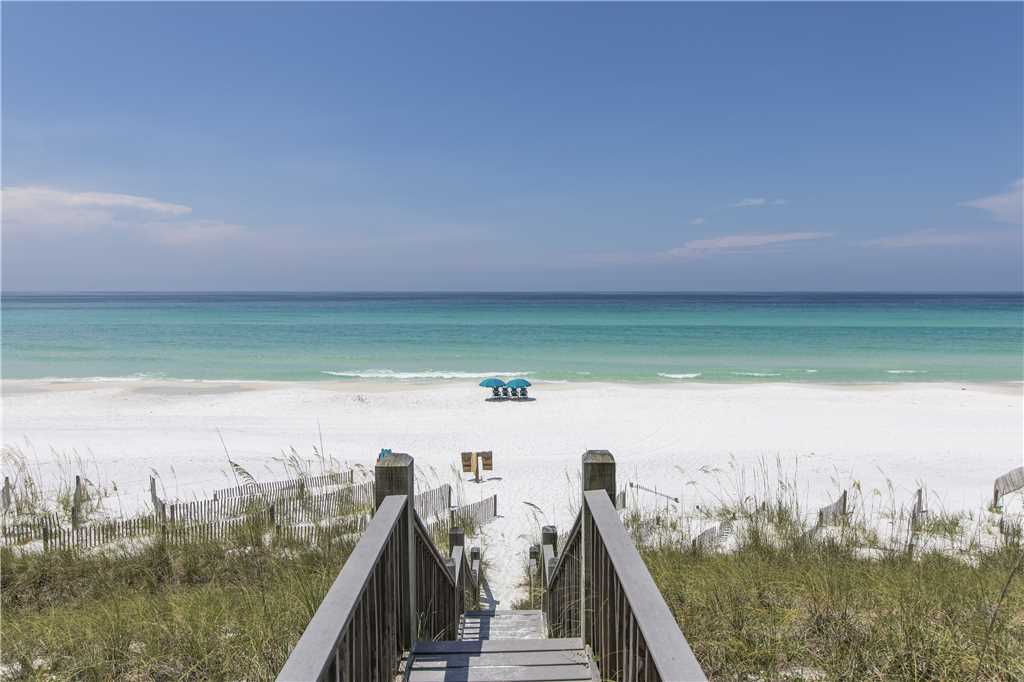 Santa Rosa Beach Florida
Santa Rosa Beach is one of 16 beach neighborhoods of South Walton, known as the Beaches of South Walton. Santa Rosa Beach is the largest beach neighborhood in South Walton ranging from the Choctawhatchee Bay to the north and the Gulf of Mexico to the south and then from Sandestin to the west and Inlet Beach to the east . Santa Rosa Beach offers an incredible amount of diversity from the beaches to the state forest and parks.
Santa Rosa Beach contains Point Washington State Forest, which covers more than 10,000 acres. This beautiful forest of longleaf pines has a large number of trails and is a great place for a hiking adventure. Over 10 miles of hiking trails along the Point Washington State Forest and miles of water for kayaking and canoeing through Eden Gardens State Park.
Also, part of the "Emerald Coast", a stretch of amazing coastline in the Florida Panhandle between Pensacola and Panama City know for its turquoise blue water and sugary sand beaches. This beach neighborhood sometimes is included as part of the smaller beach communities of Seaside, WaterColor, Grayton Beach, and Blue Mountain Beach because they all share the Santa Rosa Beach 32459 zip code.
Santa Rosa Beach is the best for vacation rental homes, fine dining restaurants, beach and trail walks, and state parks. Additional outdoor activities such as kayaking, canoeing, horseback riding, biking, hiking, and golfing are in abundance. Whether you want to shop, dine, sunbathe, paddle board, or bike, this beach neighborhood has everything you want.
---
Santa Rosa Beach Florida Vacation Rental Management Companies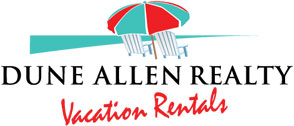 Dune Allen Realty Vacation Rentals
Dune Allen Realty is a Family-Owned and Operated Leader in 30A Vacation Rentals and a Pioneer of South Walton Property Management. Since 1958, we.. learn more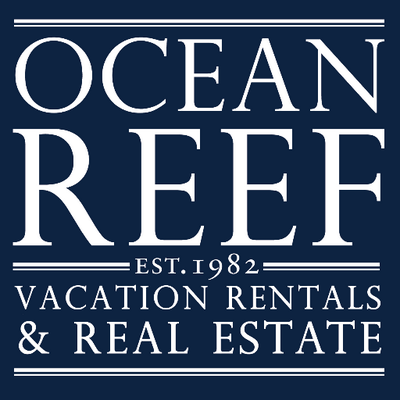 Ocean Reef Vacation Rentals & Real..
Since 1982, Ocean Reef Vacation Rentals & Real Estate has distinguished itself by offering the finest properties along the Emerald Gulf Coast of.. learn more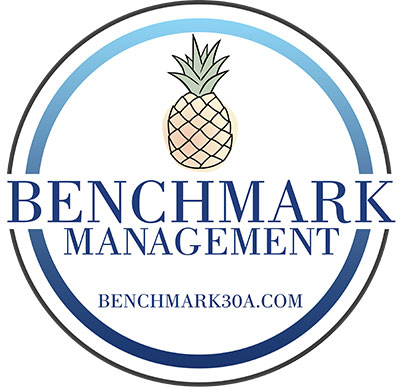 Benchmark Management specializes in luxury vacation rentals along N.W. Florida's Highway 30A. Benchmark is proud to be local, and we have cultivated.. learn more
Things To Do: Santa Rosa Beach Florida
Grayton Beach State Park
Over 2,000 acres and offers more than simply just relaxing in the sun. The nearby Western Lake offers fishing and paddling, as well as 4 miles of coastal trails through the scrub oaks and magnolias. Grayton Beach also has a 1-mile nature trail at the parking area for the beach. Additional activities include birding, boating, camping, fishing, paddling, and biking.
Santa Rosa Beach also contains the sprawling Point Washington State Forest, which covers more than 15,100 acres. Explore and enjoy the winding hiking trails among the longleaf pines.
Craft Breweries
Santa Rosa Beach Area of South Walton is home to two craft breweries. Grayton Beer Company and Idyll Hounds Brewing Company for some great local brews and refreshments while relaxing in the Florida sun.
Dining
We recommend both Blue Mabel and Don Pedro's Mexican Restaurant. Both restaurants are locally owned and operated and almost everything is homemade from scratch.
Blue Mabel is a wonderfully built restaurant and you can choose to dine indoors or outdoors. The food is artly crafted and tastes amazing!
Don Pedro's is an authentic Mexican style restaurant perfect for breakfast. Not only huevos rancheros and breakfast burritos, but an american style abreakfast as well with omelets and pancakes.
Beaches
The beaches of South Walton are incredible. Soft sands and emerald green waters make for an exotic destination.
Blue Mountain Beach derives its name from the blue lupine flowers of the area and is South Walton's highest elevation. After your day on the beach, make sure to stop by Blue Mountain Creamery food and entertainment. From ice cream to fresh seafood to live music.
The best part of Blue Mountain Beach? It draws in far fewer crowds than some of the other Beaches of South Walton to make yor vacation rental experience a retreat.
See our Beaches of South Walton travel guide for additional beaches.
Historic Mansion and Museums
Located on 163 acres that were once a part of the Wesley Homestead, Eden Gardens State Park features the stunning and renovated 1897 mansion. The mansion is two stories with white columns and a wrap-around porch near a forest of oak trees. The home was bought in 1963 by Lois Maxon, who initiated the renovations and created an attraction to showcase antiques to guests via a guided tour.
The Underwater Museum of Art, as the name suggests, is a permanent underwater sculpture garden 58 feet below the surface of the ocean. This museum located in Santa Rosa Beach is tour guided and requires scuba cert.
Hiking
One of the most popular hiking trails in the forest is the Eastern Lake Trail System, which consists of three double-track loop trails at 3.5, 5, and 10 miles. Overnight camping is also available at Eastern Lake Campground, also a part of the Eastern lake Trail.
Not only will you be able to see multiple types of flora like Flatwoods and cypress swamps, but you may even be able to spot some threatened or endangered animals like the American kestrel, gopher tortoise, Flatwoods salamander, and more.
Topsail Hill Preserve State Park, located in Santa Rosa Beach gets its name from the unique white quartz sand dunes located on the beach. These are freshwater dune lakes, full of wildlife. While hihing through the forest of the state park, you'll be able to see even more interesting wildlife.
Outside of hiking, the Topsail Hill Preserve State Park offers biking, camping, fishing, canoeing, and more.
Map of Santa Rosa Beach Florida - Beaches of South Walton
Additional Beaches of South Walton Articles
---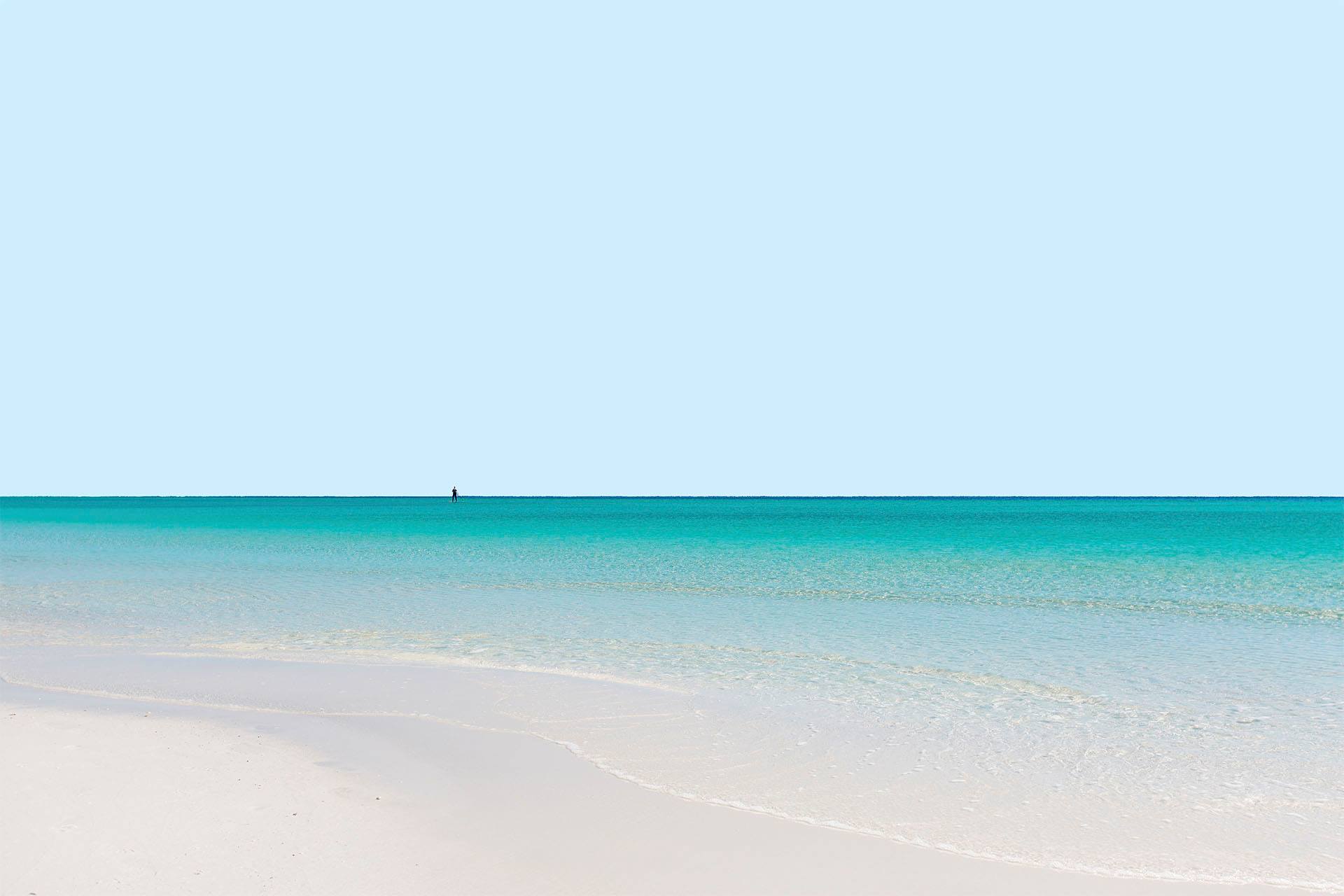 Things To Do: Miramar Beach Florida Travel Guide
by Anthony Vaarwerk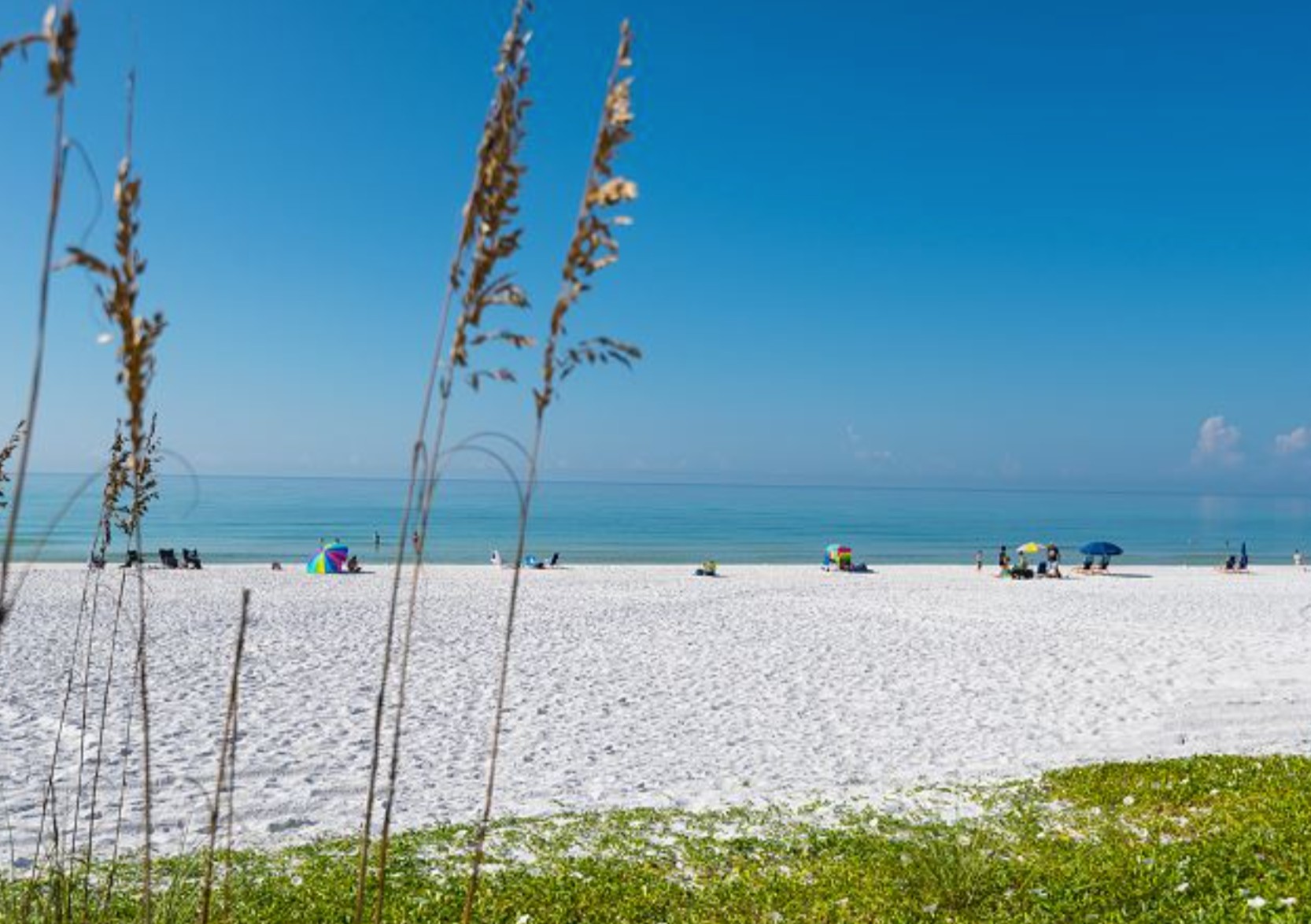 Dune Allen Beach Florida 30A South Walton
by Anthony Vaarwerk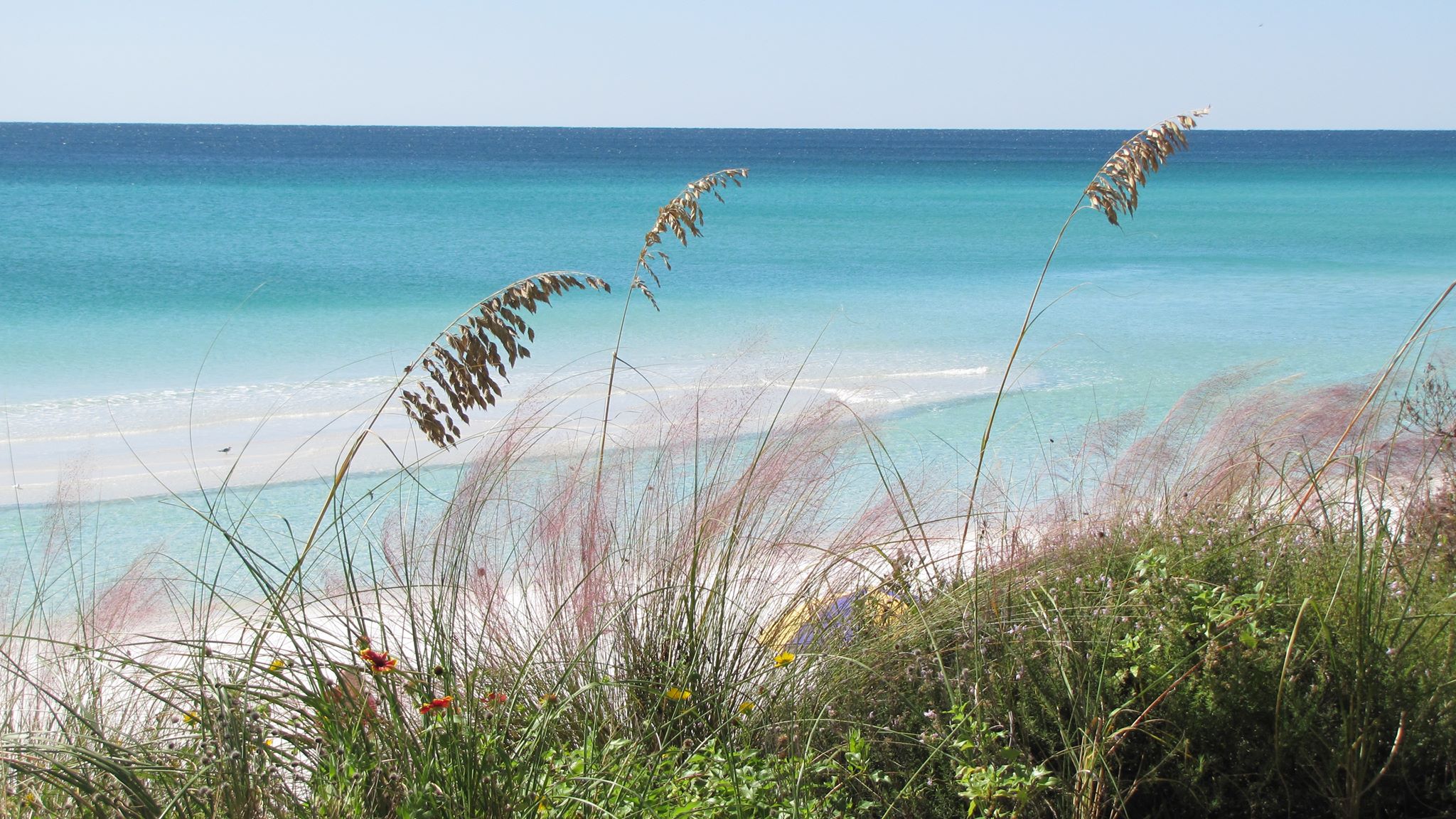 Things To Do Seagrove Beach Florida
by Anthony Vaarwerk
---
Contact Reservations and Guest Services at Ocean Reef Vacation Rentals & Real Estate to book your next vacation rental.