Trip Ideas: Visit Ocean City Maryland
Visit Ocean City Maryland!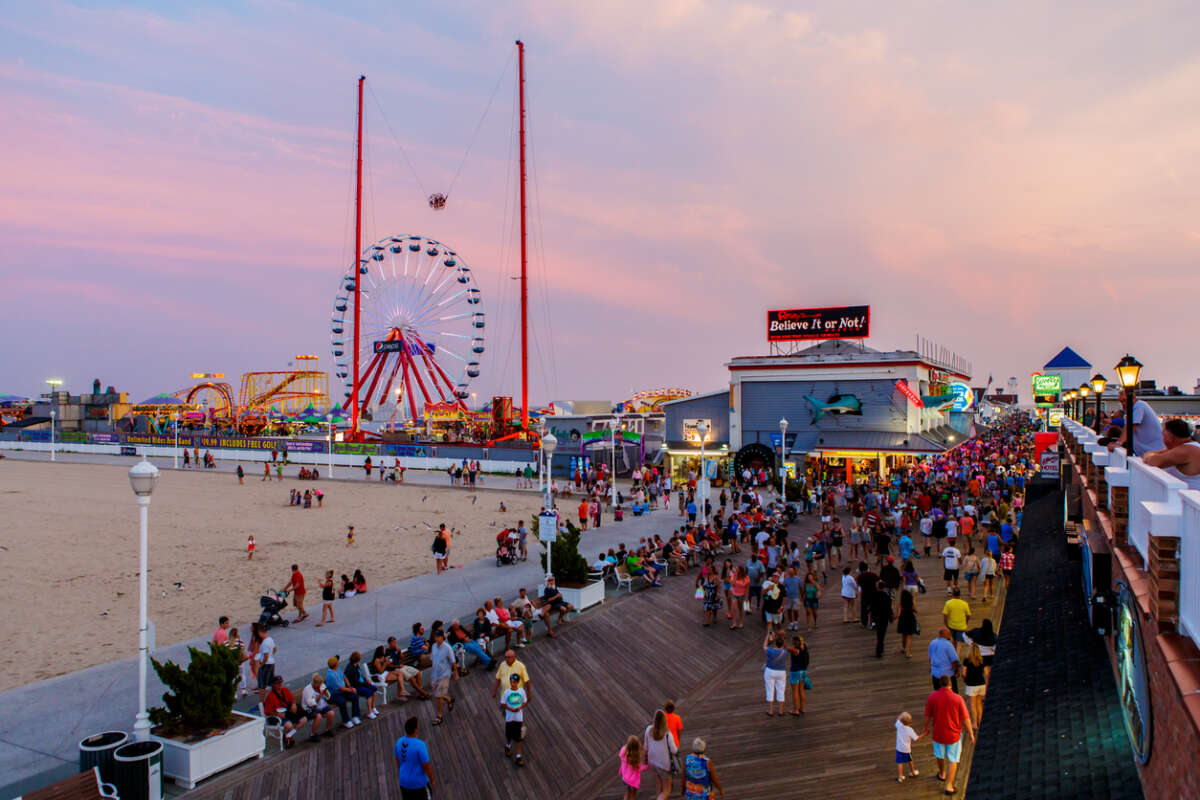 Find Rentals takes you to gorgeous Ocean City, Maryland. Known for its subtropical climate, beautiful beaches, world-class fishing, boardwalk shopping, and more. Ocean City has become a very popular vacation destination, receiving over 8 million visitors every year. Ocean City is ripe with things to do during your stay, and offers something for everyone. Gather the family and visit one (or both!) of the area's two amusement parks.
Ocean City is a resort area between the Isle of Wight Bay and the Atlantic Ocean. It's well-known for its public beaches, its scenic boardwalk, and restaurants. This amazing place is perfect for family and friends as it offers different kinds of water activities including the Trimper's Rides on the boardwalk's southern end.
You can also go kayaking and boat cruising. There are boat tours that bring you to nearby islands such as Assateague. During the summer season, music artists wow the beach crowd with free concerts.
Choose from other activities like scuba diving, waterfront dining, or play a round on one of the amazing golf courses. Extending just over 9 miles from the Delaware state line to the southern inlet, Ocean City, Maryland offers an incredible array of lodging opportunities from high-rise condos and townhouses, to Victorian-style B&B's and more. So why not soak up some sun, comforted by clean, safe beaches. Venture onto the boardwalk for a quick snack or some souvenir shopping. How about a game of miniature golf or a diving excursion? Test your fishing skills and hook that prized marlin.
Check out Find Rentals today, and find the perfect place to stay while in Ocean City, Maryland. Enjoy your vacation!
Book Direct and Save with a Vacation Rental Management Company

Shoreline Properties is a local full-service hospitality and vacation rental management company in Ocean City. We have been providing vacation rentals.. learn more
---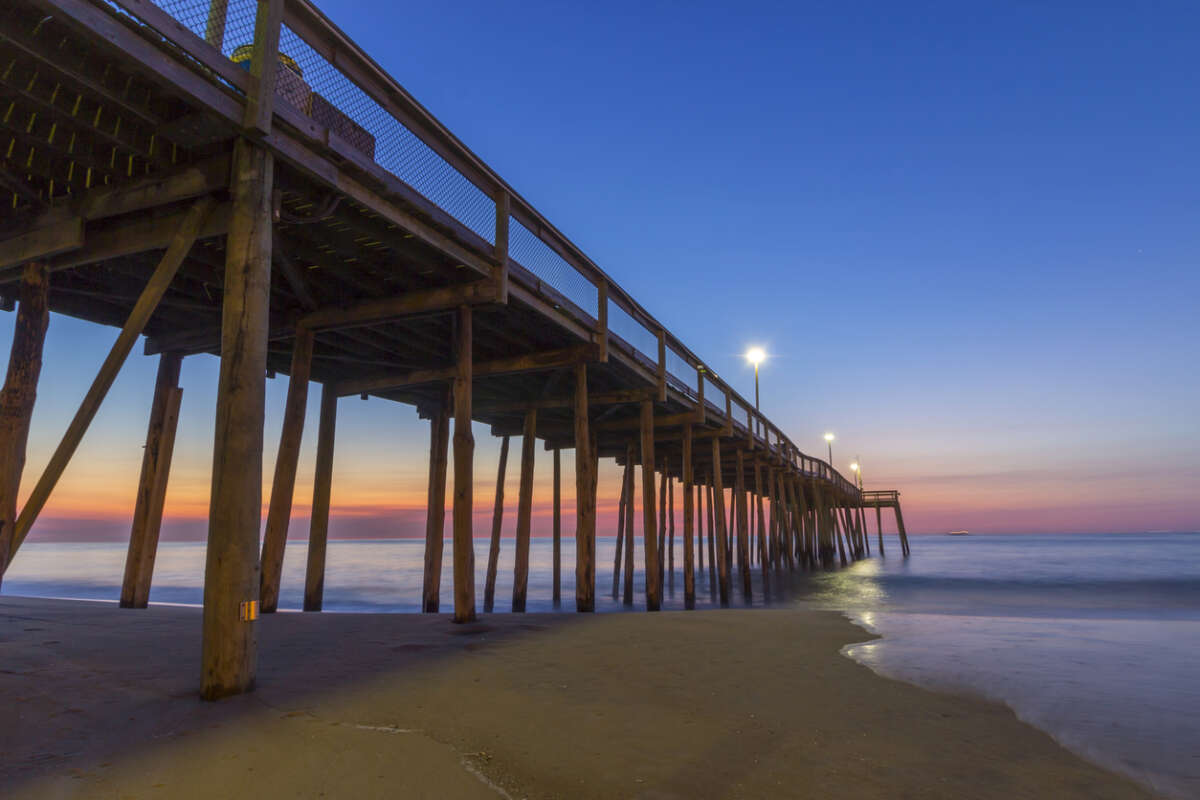 Oceanic Fishing Pier in Ocean City, Maryland
One favorite location in Ocean City among locals and tourists is the Oceanic Fishing Pier. This pier located at the southern terminus of the town's famous boardwalk is an excellent spot for fishing, crabbing, and sightseeing. It offers anglers across skills and ages a fun and exciting fishing experience.
Many sea critters swim beneath the pier, such as bluefish, flounder, tautog, shad, striped bass, triggerfish, skate, and many more. Here are some things first-timers must know about Oceanic Fishing Pier before visiting.
Fees to Use the Pier for Fishing
You can access the fishing pier if you buy a daily, 3-day, weekly, 7-day, and season pass. Mere spectators who want to see the fishing scene can enter for $0.50.
$10 for a daily pass (12 hours)
$20 for a 3-day pass
$40 for a weekly pass
$45 for a 7-day pass to be used any 7 days
$120 for a season pass
The pier has reel and rod rentals if you don't have fishing gear. The minimum rental fee for rod and reel is $10. You can also buy a selection of bait, such as mealworms, grubs, insects, minnows, and dough balls at the pier.
The store at the pier also sells snacks and drinks to anglers and spectators who need something to fill their tummies.
Open 24/7
Yes, you read that right. The Oceanic Fishing Pier is now accessible day and night of the week. Don't hesitate to visit this fishing spot in our lovely town to have your day's catch and enjoy the splendid views.
No Fishing License Required
One good thing about Oceanic Fishing Pier over other fishing spots is that you can try for a day catch here without a fishing license. However, you should know the fishing and crabbing regulations in Maryland before baiting your hook.
Ask the experienced anglers in the area (they're very willing to help you) or read the updated fishing and crabbing regulations at the Oceanic Fishing Pier website. Make sure that you know the daily and seasonal catch and size limits at the Oceanic Fishing Pier. It's also crucial to learn the fishing area limits to avoid breaking the regulations.
2022 Best of Ocean City Award in the Fishing Pier Category
Many fishing spots in Ocean City, but only one receives this year's Best of Ocean City Award. And that's no other than the Oceanic Fishing Pier.
This award program given every year identifies exceptional local businesses that have enhanced the positive image of Ocean City through their service to their customers and community. Their contributions to the town's success and development deserved recognition and appreciation.
This award is only one among the many accolades that Oceanic Fishing Pier has garnered throughout the years. The pier has also been acknowledged as one of the top fishing piers across the United States by many travel and sports fishing websites.
Other Popular Attractions Near Oceanic Fishing Pier
After catching fish at the Oceanic Fishing Pier, you should explore other activities and attractions nearby. The southern part of the Ocean City Boardwalk offers tons of incredible spots that will help your visit extra awesome.
There's the Jolly Roger Amusement Park with its many thrill rides and attractions. It's also worthwhile to visit Ripley's Believe It Or Not building and the Ocean Gallery World Center. If you want some delicious meals and refreshments, there are several restaurants and bars along this active strip of Ocean City.
Other Favorite Fishing Spots in Ocean City
Aside from the award-winning Oceanic Fishing Pier, there are other fishing spots in Ocean City where you can cast your fishing line.
There are two fishing piers at Northside Park just off of 125th Street suitable for anglers of all abilities. You can also visit the public fishing pier behind the Roland E. Powell Convention Center building. Or head to the 9th Street Fishing Pier where there are areas to clean your day's catch before bringing them home.
Takeaway
The Oceanic Fishing Pier is a haven for anglers who want to have an enjoyable fishing experience in Ocean City. You can catch trout, striped bass, tautog, flounder, shad, and blue fish here. The pier also has a shop if you want to rent a rod and reel.

Additional Ocean City Maryland Articles
---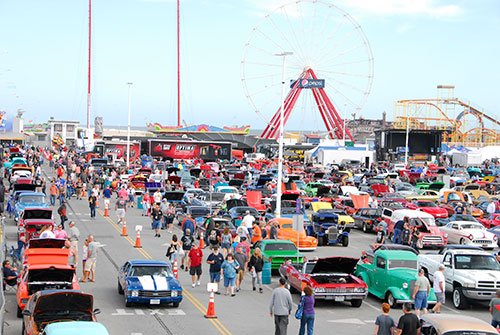 Annual Cruisin' Ocean City Maryland
by Anthony Vaarwerk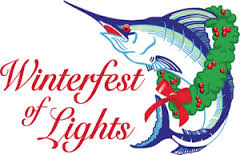 Winterfest Of Lights Ocean City
by Anthony Vaarwerk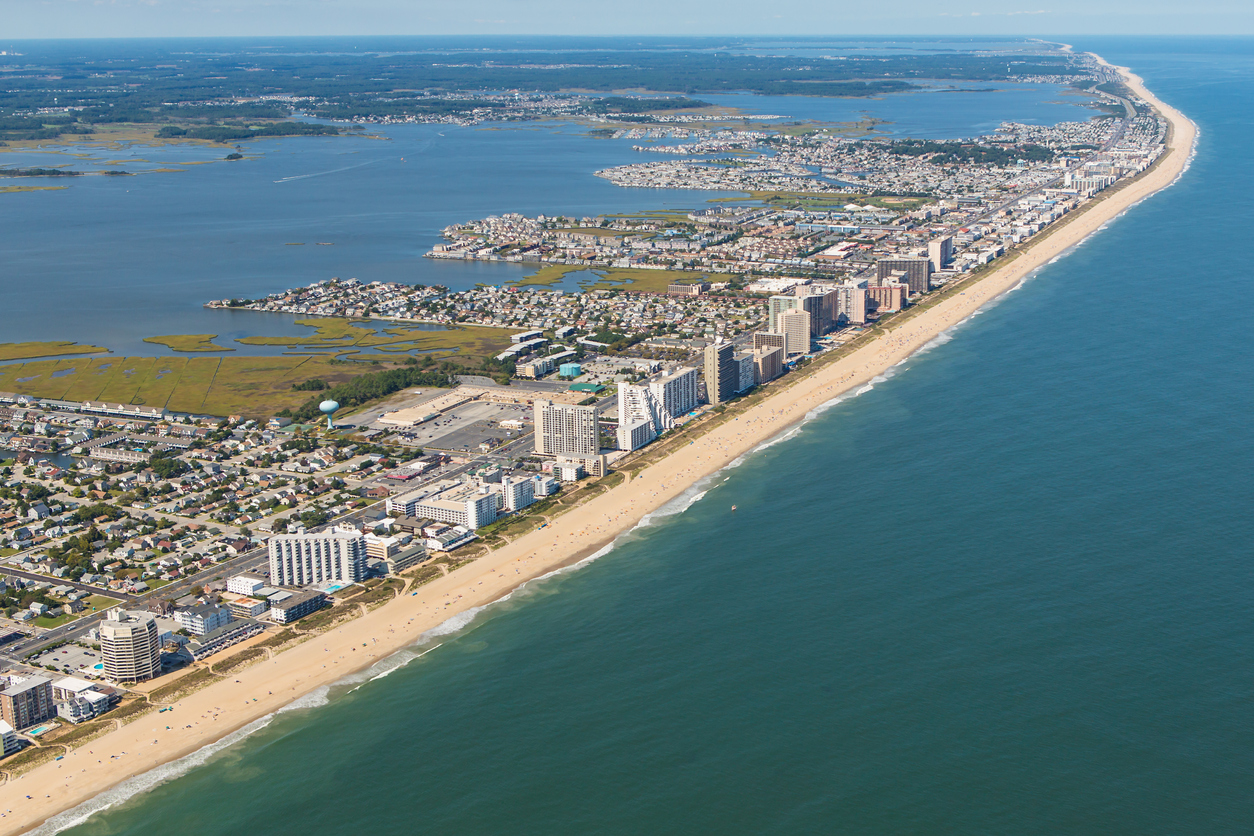 Ocean City Maryland Attractions
by Tiffany Wagner
---