3 Things to Look for When Choosing Your Next Apartment
3 Things to Look for When Choosing Your Next Apartment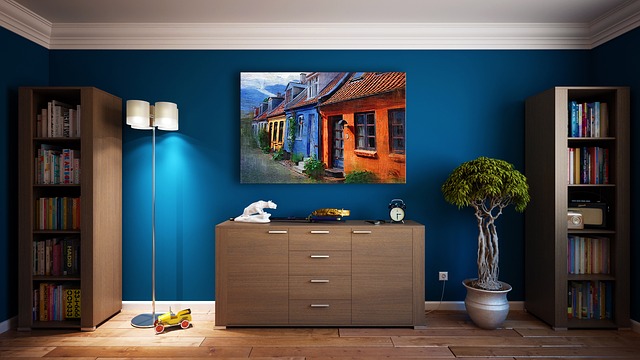 Pet Policies, Security, and Neighbor Volume
Are you on the verge of reaching the end of your current lease?
Maybe you're thinking about renting another apartment. But you haven't done this in a while so you need tips to help you choose the perfect place to meet your needs.
If you need to rent a Northridge apt, as an example, you'll definitely want to look for certain options to make your experience more convenient.
Or maybe finding a luxury apartment is more your style.
That luxury living community puts wonderful amenities and many of life's modern conveniences right at your fingertips.
You can find a great choice in Bellevue, WA at this website (https://www.hydesquare.com/).
Other ideas might include looking to move into an eco-friendly home, or you want an apartment closer to your job, or maybe you have young children and you'd like to move into a better school district.
No matter what, just know that the right apartment is waiting for you.
So take time to think about your wants, needs, and desires and begin searching for your new place with these things in mind.
With that said, we'll look at a few important things to consider when choosing your next apartment in the near future.
1. Does the Apartment Have a Pet Policy?
Maybe you have a lovable furball that never leaves your side and your new apartment will need to have a pet friendly policy. Instead of looking at tons of apartments and hoping for the best, you should contact the landlord ahead of time or visit their website to see if they have information about pets and whether or not they are allowed in the building or apartment complex.
Honestly, if you're using online search engines to find your new place, they often have a filter that lets you ignore apartments that do not allow pets.
Otherwise you'll need to verbally ask the landlord whether or not they allow pets if you cannot find this information online.
On the other hand, if you are allergic to pets or hate listening to yapping dogs you'll know that specific apartment buildings might not be the best place for you.
So, pet policies go both ways because they let potential renters know whether or not a pet friendly apartment is a good fit because they love animals or because they would prefer not to be around them for various reasons.
2. Is the Apartment Building Safe and Secure?
It's possible that you currently live in an unsafe neighborhood and the apartment building doesn't have a doorman or any type of security.
They leave the front door wide open at night and anybody could walk in the entrance. This might not be ideal for you, so when you begin looking for your next apartment you should make sure security is a major priority.
So, if security is an issue you should consider a few things.
First, if you live in a rough neighborhood you may want to choose an apartment on one of the upper floors.
Second, if possible you should find a building that has a lobby and one that keeps the door locked.
Finally, if you could find a building with a doorman you'll have an added measure of security because the doorman will keep the riff raff out of the building.
3. Do You Prefer Peace and Quiet at Home?
This may seem like an odd question because everyone wants peace and quiet at home. Yet some apartment buildings are going to have thin walls and loud neighbors.
Or you may live near train tracks or on a busy street.
All of these potential issues could create problems for you because they will take away from your solitude and peace of mind.
Final Thoughts
As you can see, it's best to consider certain things when choosing your next apartment so take a moment to think about your preferences and write them down.
And then use this information to hunt for the ideal apartment in the perfect neighborhood to meet your needs!