Guide to Writing a Vacation Rental Listing
Guide to Writing a Perfect Vacation Rental Listing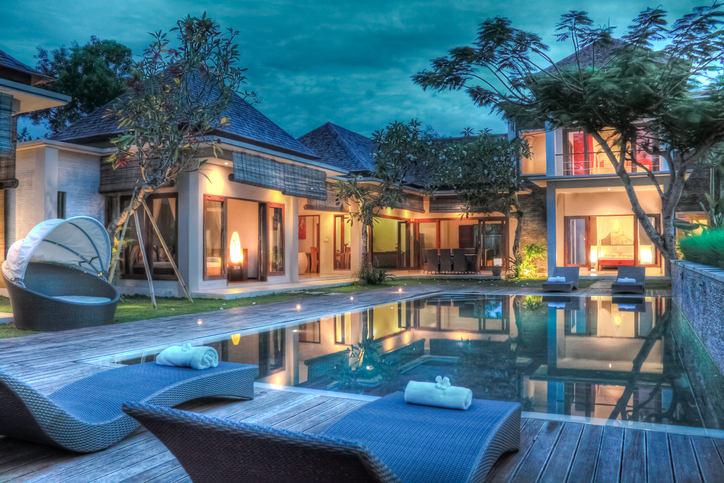 The "world" of vacation rental properties can be quite competitive. If you are an owner or manager, you already know this. You also know that when potential renters are searching for a home, condo, or villa, they have a list of desired features. They then look through rental listings and choose which ones to visit.
Your job as a rental property owner or manager is to craft the perfect rental listing that will accomplish two things. First, present the property in glowing but honest terms. Second, attract only those prospects who want the features you offer and can afford the rental price.
Let's unpack the four key elements for creating a rental listing that will attract the right prospects.

You Need an Engaging Title
Renters do not spend a lot of time reading through listings. They need to see, in the title, the key things they are looking for. These include the number of bedrooms/baths, the monthly cost, type of property, the location, and perhaps one unique feature.
You do not have to get creative here – just the basics. If those five elements are contained in your title and fit, the prospect will then move onto the full description.
As to the one unique feature, this may be something like "patio with lake view," "washer/dryer in unit," or "gas fireplace" – something that other rental properties may not have. Consider placing the price first – most renters will look for that initially to be sure the rent is within their price range.
Here is an example:
1900/month – 2 bedroom/2 bath condo, Windsor, private lake
This title provides the essentials and the attraction of a private lake. The word "private" connotes exclusivity, and this is a good psychological "hook."
Writing That Description
Here are several things to think about as you get ready to write the description of the unit/property. If you are not creative, you may want to contract with professional writers or a writing service that has a department of journalists and other creatives. While academic writers too sophisticated for your task, a laconic copywriter will do the job. You are looking for someone to write a simple yet compelling short piece.
If you choose to write your own description, follow these tips:
● Begin with the unique feature you have – a stone gas fireplace, hardwood floors, a large balcony overlooking the water, etc. You want to stand out from your competition.
● Make a list of great descriptors – vintage, private, cosy, exciting, airy, sleek – and choose 2-3 that best describe the property. You will want to work these into your description for psychological value.
● Describe the basics, much as you did in the title – bedrooms/baths, bonus room, patio with garden, etc.
● Focus on the neighbourhood. What is close by? How about schools? Is transportation close? What can a tenant walk to – coffee and other shops, park. Also, describe the general neighbourhood in terms of inhabitants – professional, diverse, young and hip, and so forth. If the neighbourhood is already well-known for its characteristics and demographics, you should be able to leave a lot of these details out.
● Mention some great features – newly remodelled kitchen, on-property gym, pool, clubhouse, double-sink bathrooms, view, and such. Again, pick a few that you think will be most attractive.
● Add any additional details – deposit and other fees, smoking, and pet policies, for example.
● Leave with a call to action – take a virtual tour, schedule a viewing, with easy contact info for further enquiries.
Here's an example of a short but effective rental listing description:
Vaulted ceilings, large windows with amazing views of your private lake. Newly remodelled kitchen and hardwood flooring throughout. 2 bedrooms/2 large bathrooms w/ double sinks. Walk to groceries, shops, bars, restaurants, and cafes. Public transportation is one block away. Access to gym, pool, and clubhouse. Pets allowed. Deposit and first-month rent due upon signing. $2000/month, utilities not included. Take our virtual tour and schedule a viewing – contact (email address) or call (xxx-xxx-xxxx).

Photos and/or Virtual Tour
If potential tenants cannot access plenty of visuals right there, they will tend to move on. They don't want to take the time and trouble to visit a place that may not be appealing to them. Having plenty of photos and/or a virtual tour is a must.
You will want a photo of every room and some of the same room from different angles. Be certain that you also include photos of any of the unique features you described – large windows with lake view, double sinks in bathrooms, new kitchen, the gym, pool, and clubhouse, even a couple of unique shops or cafes close by. Virtual tours are good too because they give the "feel" of walking through the property and the flow from room to room.
If you are not skilled (although newer smartphones are pretty good at this), get a professional to take the shots and video. And a little music to add ambiance isn't all bad, either. A professional will consider lighting and angles that make those rooms look more expansive and the colours appealing.
Mistakes to Avoid in Writing a Vacation Rental Listing
There are just a couple of these, but they can turn a prospect off pretty quickly.
● Bad grammar and spelling. You never know who will be reading that description, and these types of mistakes can be deadly.
● Do not use exclamation points and all capital letters; use periods or semi-colons to separate the points you are making.
● Do not make your description too long. People don't want to read a whole wall of text – they would prefer to see much of your description in visual form.
There You Have It. If you follow this guide, you will have a rental listing that will engage, compel, and bring in the right prospects.