Making Priceless Fall Memories in the Pocono Mountains
Making Priceless Fall Memories in the Pocono Mountains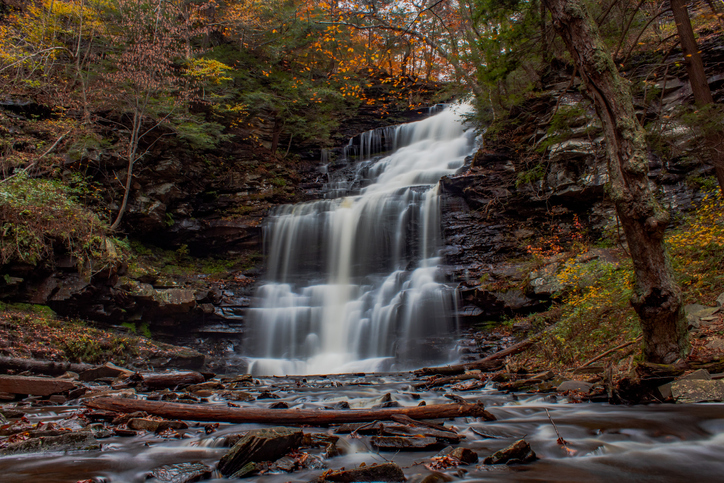 A Pocono Mountains Fall might be the best remedy for a summer's "too quick" end. Fall is the season when most east coast residents ponder the approach of winter cold and snow. At the same time they might be making strategic plans to enjoy the last hurrah of summer. A weekend trip to the Pocono Mountains is one memorable way to take advantage of that last bit of warm weather. Celebrate the change from the bright confident summer colors of sky blues, grass greens, and beach sand beiges as they transform into autumn's soft muted colors of golds, oranges and soft reds.
As Autumn approaches, may we suggest different ways to see the Pocono Mountains in Autumn. But before going on a fall journey through the Poconos, check out the Fall Forecast on the official site for the Poconos Mountains. You'll know ahead of time what is happening with the fall foliage, and how to navigate your best timing.
Find Rentals offers unique vacation rental accommodations in the pocono mountains of Pennsylvania. Be sure to check out our Pocono Vacation Rental Managers and get comfortable while you bring family and friends together to make vacation rental memories in the Poconos Mountains this Fall.
We suggest that there are 3 unique ways to see the Pocono Mountains in Fall. Enjoy the map below to locate the different points of interest in the area. This year's Pumpkin Festival starts on September 27 and spans to October 26. The whole family will enjoy this yearly pumpkin festival.
Fall Memories Activity #1: Great Pocono Pumpkin Festival
A favorite fall family adventure, this festival includes a corn maze, petting farm, rides, games and a variety of food. During the month of October "Fright Nite" is back, with the "Zombie Apocalypse", Haunted "Waldorf Hotel", and "Terror in the Corn Hayride".
Before you leave, be sure to stop by Pappy's Farm and feed animal friends at the petting zoo. Pet the llamas, sheep, goats, alpacas, geese and chickens. Admire the turkeys, peacocks, giant bunny and more.
Fall Memories Activity #2: Horseback Riding
Pocono Manor Stables is located within The Inn at Pocono Manor and features a newly renovated barn and expanded services. With 3,000 acres in a magnificent setting, well trained horses and a staff of professional guides, Pocono Manor Stables offers the perfect adventure. Ride along the exclusive picturesque trails and enjoy the abundance of plant and animal species. Pocono Manor Stables provide many different horseback activities, such as trail rides, lead line rides (pony rides), private and group lessons, carriage rides, wagon rides, kids camp, sleigh rides and more.
Fall Memories Activity #3: Apple Picking
Crisp apples are a sure sign of autumn. Pick your own at Heckman Orchards in Effort. Make apple pies and lasting autumn memories when you pick your own apples at this picturesque Pocono Mountains orchard. Heckman Orchards only offers apple picking over Columbus Day Weekend in 2014, which is October 13 this year.