Vacation Rentals in Anna Maria Island Area Florida
BOOK DIRECT
Avoid costly fees and gain in service by dealing directly with the Vacation Rental Management Company.
ANNA MARIA ISLAND AREA
What is Anna Maria Island known for?
Anna Maria Island is known for its laid-back style and beautiful setting. A seven-mile stretch of white-sand beaches, clear blue water, great restaurants, boutique shops, and memorable sunrises and sunsets. The Island contains the towns of Bradenton Beach, Anna Maria, and Holmes Beach.
The Vacation Rental Properties listed below are professionally managed by Vacation Rental Management Companies who know the Anna Maria Island Area.
---
Trending in Anna Maria Island Area
Where to stay around Anna Maria Island Area Florida
Our September 2023 property listings offer a selection of 821 vacation rentals near Anna Maria Island Area. Find a unique house rental for you to enjoy a memorable stay with your family and friends. The best places to stay near Anna Maria Island Area for a holiday or a weekend are on Find Rentals.
Where are the best places to stay in Anna Maria Island Area?
Whether you're traveling with family or friends, here are the areas with the largest selection of vacation rentals for a holiday trip or just for a weekend in Anna Maria Island Area:
Holmes Beach: 379 vacation rentals
Anna Maria: 210 vacation rentals
Bradenton Beach: 210 vacation rentals
For nearby neighborhoods, please use our search to access the selection of vacation rentals available in and around Anna Maria Island Area.
What are some fun things to do in Anna Maria Island Area?
Find Rentals offers a selection of vacation rentals near parks and other areas of interest in Anna Maria Island Area. Some of the most popular places to visit while you're traveling in Anna Maria Island Area while on vacation are Manatee Public Beach, Scentral park dog Park, Central Park, Beach access, Prince Park and a few more.
There are many other points of interest around Anna Maria Island Area listed on Find Rentals where you can find a great place to stay. Try out the search to find a large selection of vacation rentals available near the city or region you're traveling to.
Which vacation rental managers have properties for rent in Anna Maria Island Area Florida?
AMI Locals Luxury Vacation Rental Properties: 309 vacation rental properties
Anna Maria Island Accommodations: 51 vacation rental properties
Anna Maria Vacations: 148 vacation rental properties
Seabreeze Vacation: 102 vacation rental properties
BeachRentals.mobi: 60 vacation rental properties
Can I rent fishing rentals in Anna Maria Island Area?
Absolutely, Find Rentals has 577 fishing rentals in Anna Maria Island Area. You have also many other possibilities in Anna Maria Island Area area, including:
Please use our search bar to access the selection of vacation rentals.
How can I find a vacation rental manager in Anna Maria Island Area?
Find Rentals is the premiere guide for Vacation Rental Managers. We work with management companies from all over the world to provide you with the most robust selection of professionally managed rentals. Use the search to access the selection of management companies and rentals available.
---
How many bedrooms do vacation rental properties have in Anna Maria Island region?
1 Bedrooms vacation rentals sleeps 4
2 Bedrooms vacation rentals sleeps 4
3 Bedrooms vacation rentals sleeps 6
4 Bedrooms vacation rentals sleeps 8
5 Bedrooms vacation rentals sleeps 10
Find the Perfect Vacation Accommodations and Have a Great Time.
Do you want to go on a vacation where you can truly enjoy yourself and have the best time with those who are vacationing with you, such as your friends and family? Anna Maria Island is a popular tourist area in Florida where people come to visit when they want to spend time on the beautiful beaches, go on boat tours, and participate in a lot of different water-related activities. If your goal is to go on a vacation by the beach where you can spend plenty of time in the sun, you should make arrangements to stay on the Anna Maria Island at one of the Anna Maria Island rentals.
Where Can I Find Vacation Rentals Online?
The first thing you need to do is figure out where you are going to stay while visiting the area. Finding vacation rentals online may seem like a challenge to you if you have never been to the area and do not know what to expect, but we can help. At FindRentals.com, our goal is to match you and your loved ones with the perfect place to stay while you are in the area. Findrentals.com has beachfront rentals, vacation rentals with pools, condos and many other rentals categories. You can use our convenient site to find perfect matches based on your anticipated arrival date, departure date, and the number of guests you are bringing along with you on the vacation. We will help you find exactly what you are looking for, whether you want to stay in a condo, a luxurious rental home, or a cozy bread and breakfast where you will feel like you are right at home. We are focused on making sure you know about your options and can take your time to sort through the Anna Maria Island rentals before officially booking a stay at a specific place so that you can enjoy your trip to the area even more.
What to Do in Anna Maria Island?
After booking the perfect rental spot in Anna Maria Island, it is time to start thinking about things to do in Anna Maria Island. Anna Maria Island provides such a relaxing environment for all and there are a lot of great things to do to stay entertained, whether you are staying for a few days or a few weeks.
Manatee Public Beach
The Manatee Public Beach is one of many beaches in the area that tourists like to visit while in the area. Aside from the beach, there is a large playground for children and picnic tables available for you to use if you want to enjoy a nice lunch by the water. Guests have access to outdoor grills and can prepare barbecue food at their leisure while spending plenty of time outdoors.
The Fish Hole Miniature Golf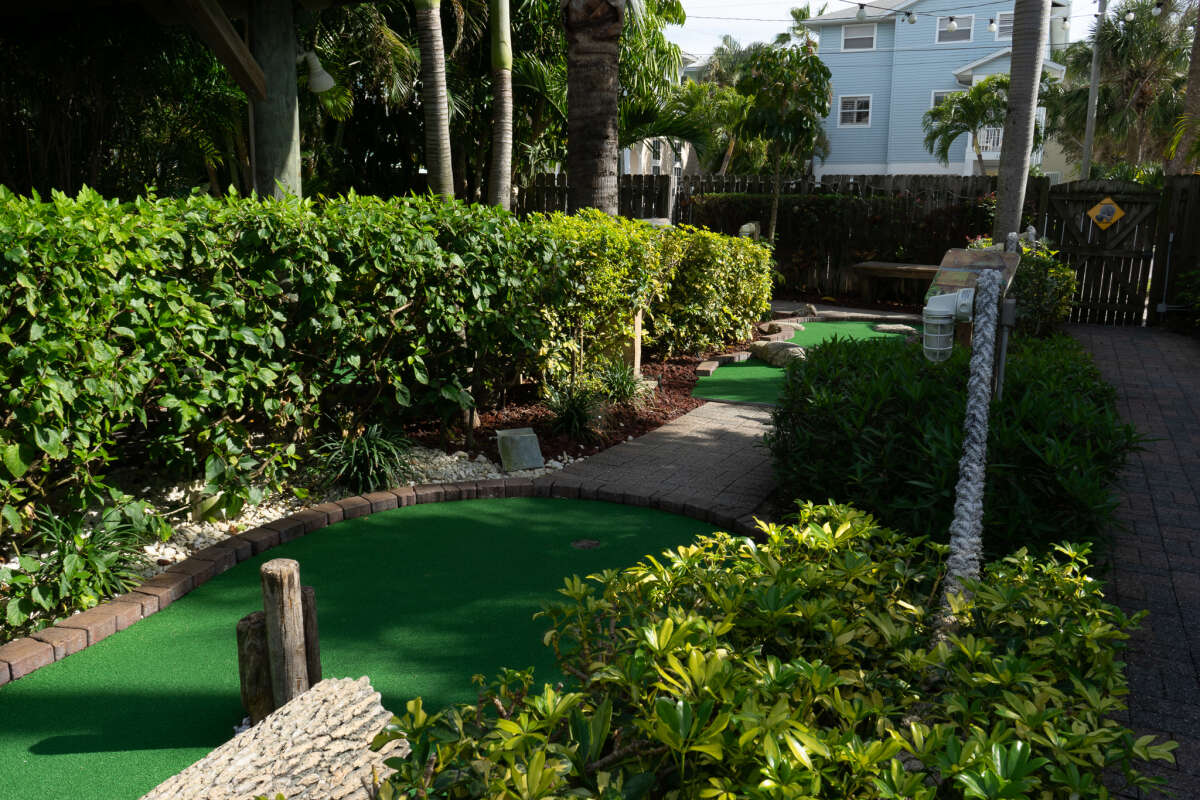 Miniature golf is the perfect fun-filled activity for children and adults. The Fish Hole Miniature Golf is another decent place to visit in the area. You can play endless games of mini golf with loved ones while enjoying the beautiful landscape and the stunning view.
Leffis Key
If you want to take a walk or ride a bicycle on the trails, walk on the boardwalk while admiring the stunning view of the beach, or even snap some photos of different wildlife animals, Leffis Key is a great natural reserve to visit.
Many people like to come to this natural reserve when they want to soak in all the amazing scenery and enjoy nature instead of spending so much time indoors.
These are a few of the different things you can choose to do when staying at one of the Anna Maria Island rentals, but there are plenty of other wonderful beaches, parks, and even restaurants that are worth a visit during your vacation getaway.
What Beaches Are in The Anna Maria Area?
One of the reasons visitors tend to love the Anna Maria Island so much is because it is home to several beautiful beaches. One of the most popular beaches in the area is Holmes Beach. Beautiful palm trees surround the white beach sand next to the clear blue ocean water, giving off such a relaxing and calming vibe. It is a popular spot for surfers of all ages who are trying to catch some great waves while spending several hours in the water. You can rent out a board and hop on the waves if you would like to do so, too. Another great beach in the Anna Maria Island area is Bradenton Beach. Not only is the water clear blue and the sand nice and white, but there are a ton of fun water activities you can participate while you are hanging out on Bradenton beach. You can rent a kayak and move around on the water, take surfing lessons, or even hop on a boat to explore areas you have never seen before. In addition to Holmes Beach and Bradenton Beach, the Manatee Public Beach is another popular hot spot for residents and tourists.
Where to Do Water Sports
You can participate in all kinds of fun and exciting water sports on most of the different beaches in Anna Maria Island, including Holmes and Bradenton beaches. Some of the different water sports that are offered to visitors include surfing, kayaking, jet skiing, scuba diving, snorkeling, and even paddleboarding. You can spend hours in the water having a good time while exploring and learning how to do things you may have never done before. Even if you have never used a paddleboard, jet ski, or any of the other devices that are offered to tourists, there are professional instructors who can lend a hand and help you out. These activities are perfect if you would like to spend most of your time outdoors. You can learn how to surf, easily navigate in a kayak, maneuver a jet ski, or even swim underwater while looking at the beautiful scenery on the ocean floor. While some of these water sports are a bit more challenging than others, they will keep you busy and entertained while allowing you to experience new and fun things.
Where to Go Kayaking
If you would like to take a tour of the water while you are riding in a kayak, Happy Paddlers Sunset Tour would be perfect for you. Guided tours are available for those who do not have much kayaking experience and would like to be shown around while paddling around in the water. You can rent a kayak and receive a full lesson from a professional instructor. Both single and tandem kayaks are available, so you can ride alone or with a loved one for a fun day out on the water. Even if you are a first-timer, you do not have to feel intimidated by the water or the kayak. An instructor from the Happy Paddlers Sunset Tour will show you how to properly use the paddles, navigate your kayak while you are in the water, and stay safe. You can spend up to eight hours in the water on your kayak if you want to, but it all depends on what you have planned for the day and what you are most interested in doing. Some people prefer to rent their kayaks for four hours.
Where to Take a Boat Tour
Are you interested in going on a boat tour where you can keep an eye on the water and attempt to see a lot of different marine animals? If so, check out Paradise Boat Tours. A professional guide will take you and your loved ones out on the water for up to 90 minutes. During your time on the boat, you will get to hear all kinds of educational and interesting information about the area while keeping an eye out for dolphins, manatees, and other wild marine animals. The boat tours are ideal because both adults and children tend to love them. These tours provide a great learning experience for everyone involved and they are genuinely fun. You can even snap some great photos of all the things you are seeing while you are riding around on the boat with your loved ones and the tour guide. If you want to travel to the Anna Maria Island, you will need to start the trip planning process by finding one of the best Anna Maria Island rentals to stay in during your vacation. At FindRentals.com, we can help you find the perfect match based on the type of place you would like to stay in and the amount of space you are going to need due to the number of people you are traveling with to the area. After you have booked your stay, you can create an itinerary of all the different things you would like to do, such as visiting the local beaches, playing games of miniature golf, and spending a lot of your time on the water at some of the beaches while learning to do new things, such as paddleboarding and kayaking.
Anna Maria Island is a true classic Florida beach town built for family vacations on the Gulf Coast. You won't see large towering resorts and jammed packed public beaches but rather you get to enjoy cozy accommodations all situated close to the beach and bay. Discover Anna Maria Island a hidden gem along the Florida Gulf Coast.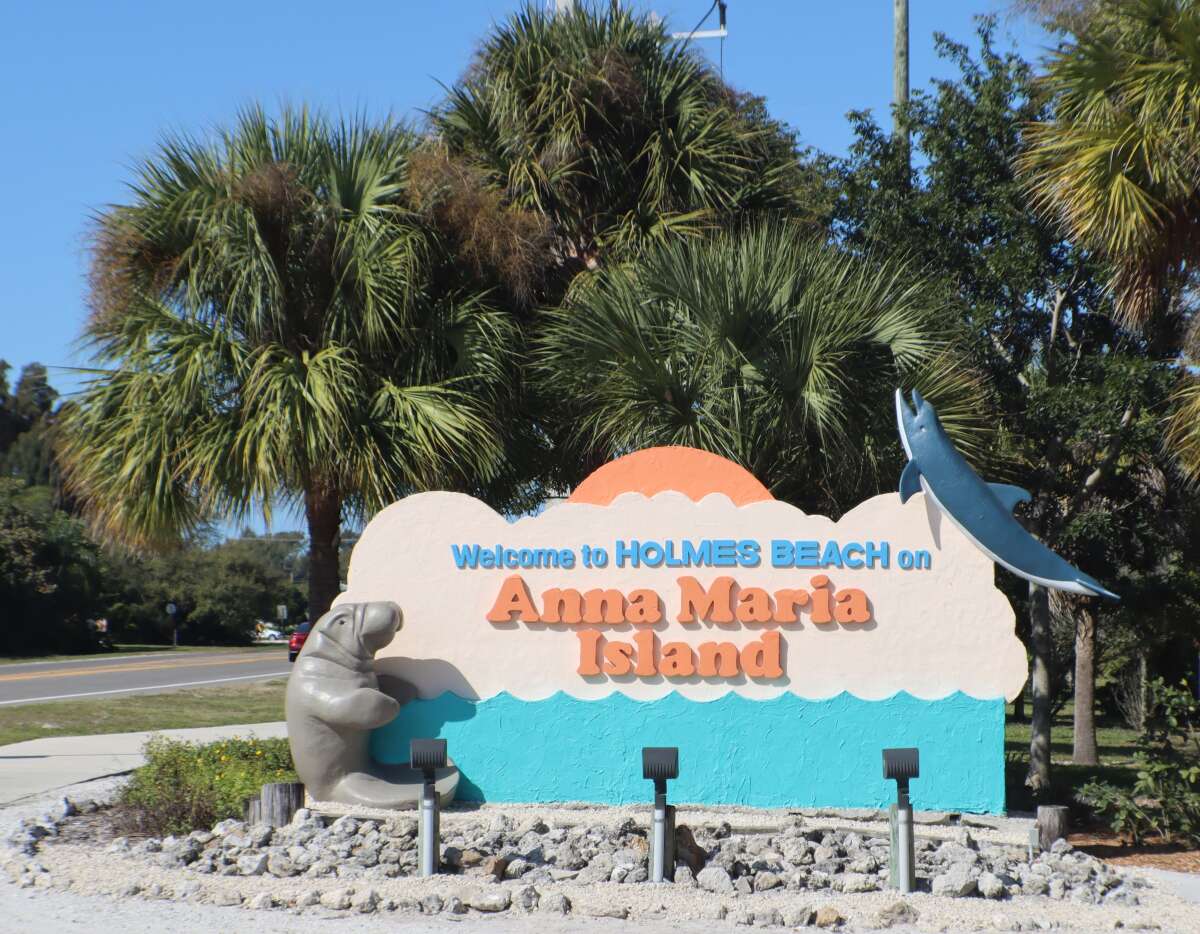 ---
Anna Maria Island Area and Gulf Coast South Vacation Rentals
---
anna maria island area vacation homes rentals
luxury rentals anna maria island area
wheelchair accessible rentals anna maria island area
vacation rentals to rent gulf coast south
vacation rentals in anna maria island area