Anna Maria Island Florida: Travel Guide and Vacation Rental Accommodations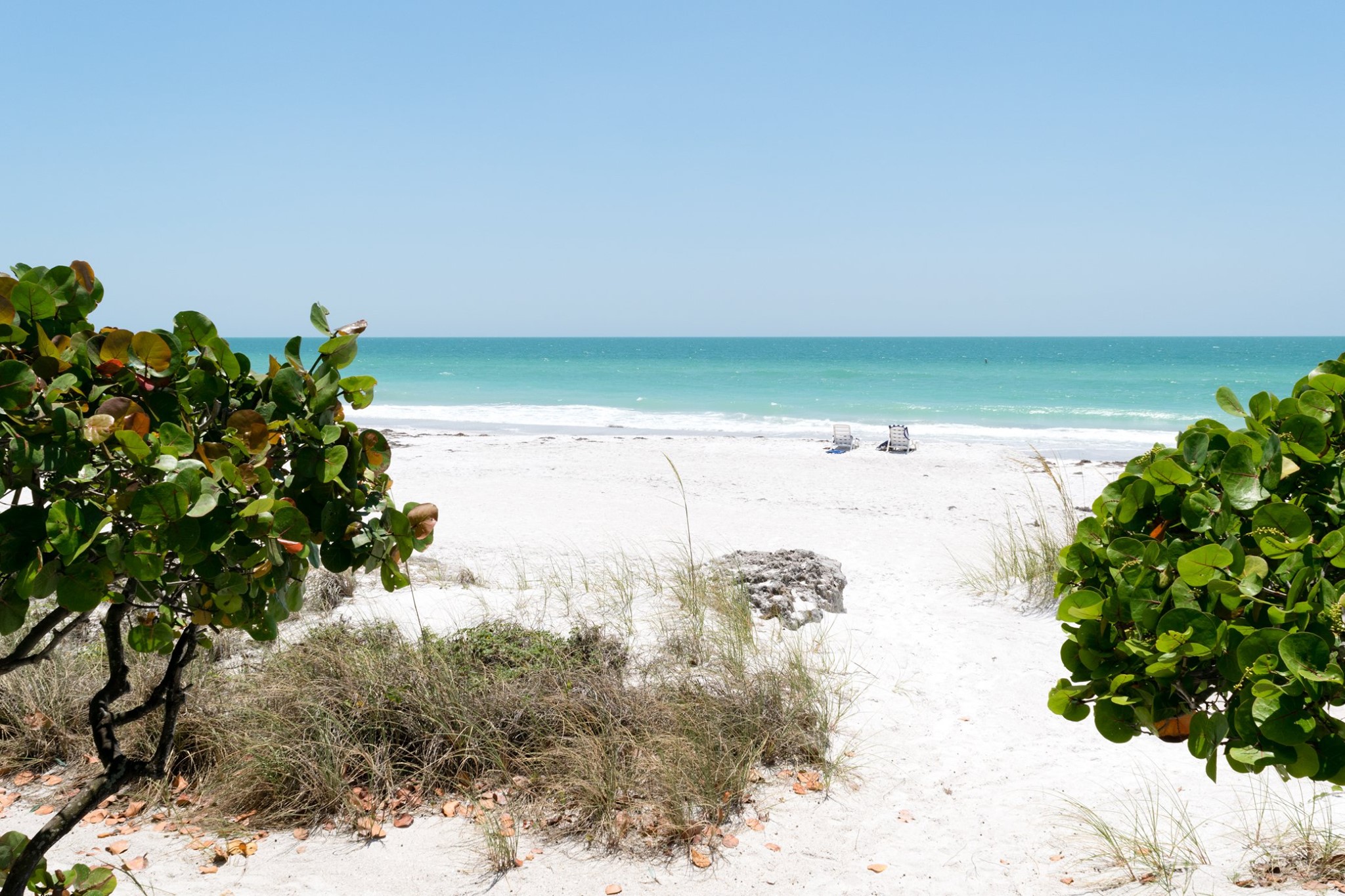 Anna Maria Island Area Florida
Explore the Seven Mile Paradise on Anna Maria Island. This seven-mile barrier island on the coast of Manatee County, Florida is worth spending your next week on. Anna Maria Island will give you that 'old Florida' feel and island vibes. This island has beautiful soft, white-sand beaches, a lot of waterfront restaurants, fresh seafoods and scenic views This laid-back charming paradise can make you relax and escape the bustling city for a while. Whether you are here for thrilling water activities or just want to enjoy nature, AMI got you covered.
Anna Maria Island is an island and beach getaway. Explore the many award winning cafes and restaurants, all biking or walking distance away. Rest, relax and enjoy the wildlife including sea turtles, bottlenose dolphins, and birds ranging from the wild parrots, cranes, herons and sandpipers.
Anna Maria Island has been called a "Hidden Gem" for all that a true relaxing island getaway has to offer in culture and tourism. A perfect piece of "Old Florida" for your next beach vacation adventure. Anna Maria Island is the perfect Florida destination. Located less than two hours from Orlando and Walt Disney area, an hour from the Tampa Bay area, and 30 minutes from Sarasota and Siesta Key.
Come stay and BOOK DIRECT with a professional Anna Maria Island Vacation Rental Management Company and dream the night away. When you book directly with a Vacation Rental Manager you can avoid extra "renter fees" that increase the cost of your vacation. In addition, you are provided with local hospitality services by a professional company that is located in your vacation destination. Receive more Service and Savings ... and Book with Confidence from these Property Management Companies. Local hospitality, more services, and the very best in rates and availability with properties that are safe for you and your family.
---
Book Direct and Save with an Anna Maria Island Vacation Rental Management Company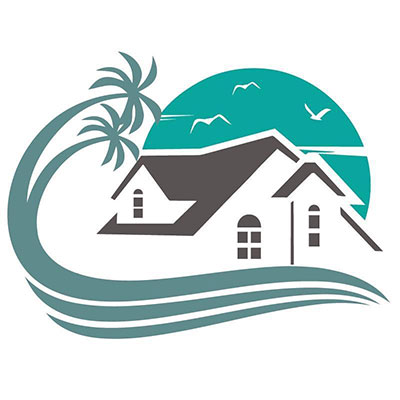 AMI Locals Luxury Vacation Rental..
Our team lives here locally, and we all love this place and want to ensure all our guests do too. Our focus is on the guest, tailoring vacations to.. learn more

Mike Norman Realty is a family-owned, full service, professional real estate firm offering real estate sales, property management, and vacation rental.. learn more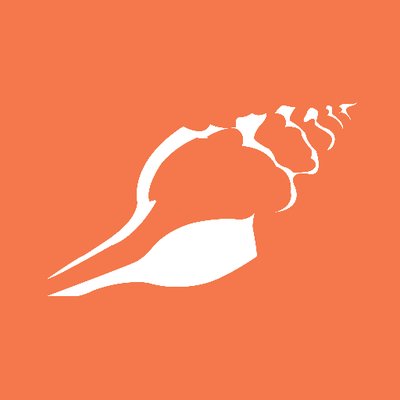 Welcome to Anna Maria Vacations. Choose from our SELECT Vacation Rental Properties on Anna Maria Island! We are truly a unique rental company.. learn more
Things To Do in Anna Maria Island, Florida
Enjoy the Thrill at Bradenton Beach Marina
Are you in for some fun water activities and adventure? Think no more! Head straight to the Bradenton Beach Marina. They have all the watersports activities you can think of. Do you want to spend your next 90 minutes riding Anna Maria's paddle whale steamboat?
How about a dolphin tour? Do you want to ride a jetski or motorized boat like a pontoon? Maybe you want to go parasailing. Name it. Bradenton Beach Marina has it all. They also have paddle boats and kayaks to rent. If you want to do the land tour instead, they also have segways.
Shop at Anna Maria Island Coquina Beach Market
Shop till you drop at Anna Maria Island Coquina Beach Market! You'll find tons of foods, local dishes, fresh produce and a lot of goods an average tourist could imagine. If you want to bring home something that will give you that Floridian feel, there are a lot of unique arts and crafts by local artists and vendors to choose from.
Unfortunately, it is only open twice a week. It is open Sunday and Wednesday from December to March and Wednesday and Friday from April to July. In November, it is only open on Sundays. Please note that dogs are not allowed on Anna Maria Island Coquina Beach Market.
Have that 'Old Florida' Feel in the Historic Bridge Street Pier
Your AMI tour will not be complete without visiting the Historic Bridge Street Pier. This wooden bridge was built in 1922 originally as access to Cortez Beach. But in the late 1960s, the drawbridge was built which ended the use of the wooden bridge. It was then converted into a pier to encourage visitors and foster a sense of community on the island.
In 2012, this wooden bridge was hit by Hurricane Sandy which affected local businesses. The pier was opened again on the year 2015 after a year of reconstruction and is now bustling with tourists.
It is worth spending a few hours walking on the bridge street pier and enjoying the beautiful scenery. This historic bridge will give you that "old Florida" feel.
Dining Options on Anna Maria Island
You will never go hungry on Anna Maria Island as there are a lot of dining options to choose from. Here are some of the top list:
Dine at the Local Favorite - Rod & Reel Pier
Yes, it's a fishing pier but also a dining place overlooking Tampa Bay. Nine out of ten locals would tell you that Rod & Reel Pier would be on their top list of places to dine in. It is definitely a local's favorite!
It was built in 1947 and is considered an institution on Anna Maria Island. Due to its popularity, you might need to wait for your seat to dine in here. While waiting, you can enjoy the fantastic view of the Tampa Bay Sunshine Skyway Bridge or you can order a soda, beer or wine below the restaurant.
High-End Dining at Sandbar Seafood and Spirits
If you're in for a high-end beachfront dining, Sandbar Seafood and Spirit is a must-go for you. It is high-end dining while literally sitting on the beach. This spot is popular for wedding venues and this beach is not yet very crowded.
Family's Favorite - Ugly Grouper
Ugly Grouper is one of the most popular family restaurants. This restaurant is also a must-go and has received a lot of positive reviews from its customers.
Order the Tastiest Oysters from Anna Maria Oyster Bar
Voted as the Best Seafood Restaurant for 9 years in a row, the Anna Maria Oyster Bar should never miss your list. Located at the Bradenton beach pier, this restaurant is known for serving the tastiest oyster in Anna Maria. But AMOB is more than just delicious oysters, they also serve lobster bisque, sea scallops, coconut shrimp and other dishes. They also serve cocktails.
The amazing thing is you can reach this place by boat. Once you're done exploring the island, you can tie in here and treat yourself to a delicious meal.
Watch the Wildlife in the Unspoiled Bean Point Beach
Bean Point Beach was named after its first permanent resident, George Emerson Bean. Located at the northern end of Anna Maria Island, this unspoiled beach is perfect for people who want to escape the crowd. Not so many tourists are visiting this area making it relatively untouched.
The beach is an incredible location for walking or birdwatching as you can see native species and migrating varieties of birds. It also offers a view of the sunshine skyway bridge and the Egmont Key National Wildlife Refuge.
Embrace the Nature at Leffis Key Preserve
Enjoy nature and walk through the mangroves of Leffis Key Preserve. It has 1,500 feet of boardwalks. Located on the east side of Coquina Beach, Leffis Key Preserve offers a beautiful panoramic view of the bay.
The 26-foot high man-made hill which is one feature that every visitor love allows you to see the amazing 360-degree view of the Sarasota Bay and the Gulf of Mexico.
What are the other things to do in Leffis Key Preserve? You can also partake in their environmental education, managed fishing and wildlife viewing.
You can also explore the outside of Leffis Key by riding on a kayak and get a different view of this park which is amazing.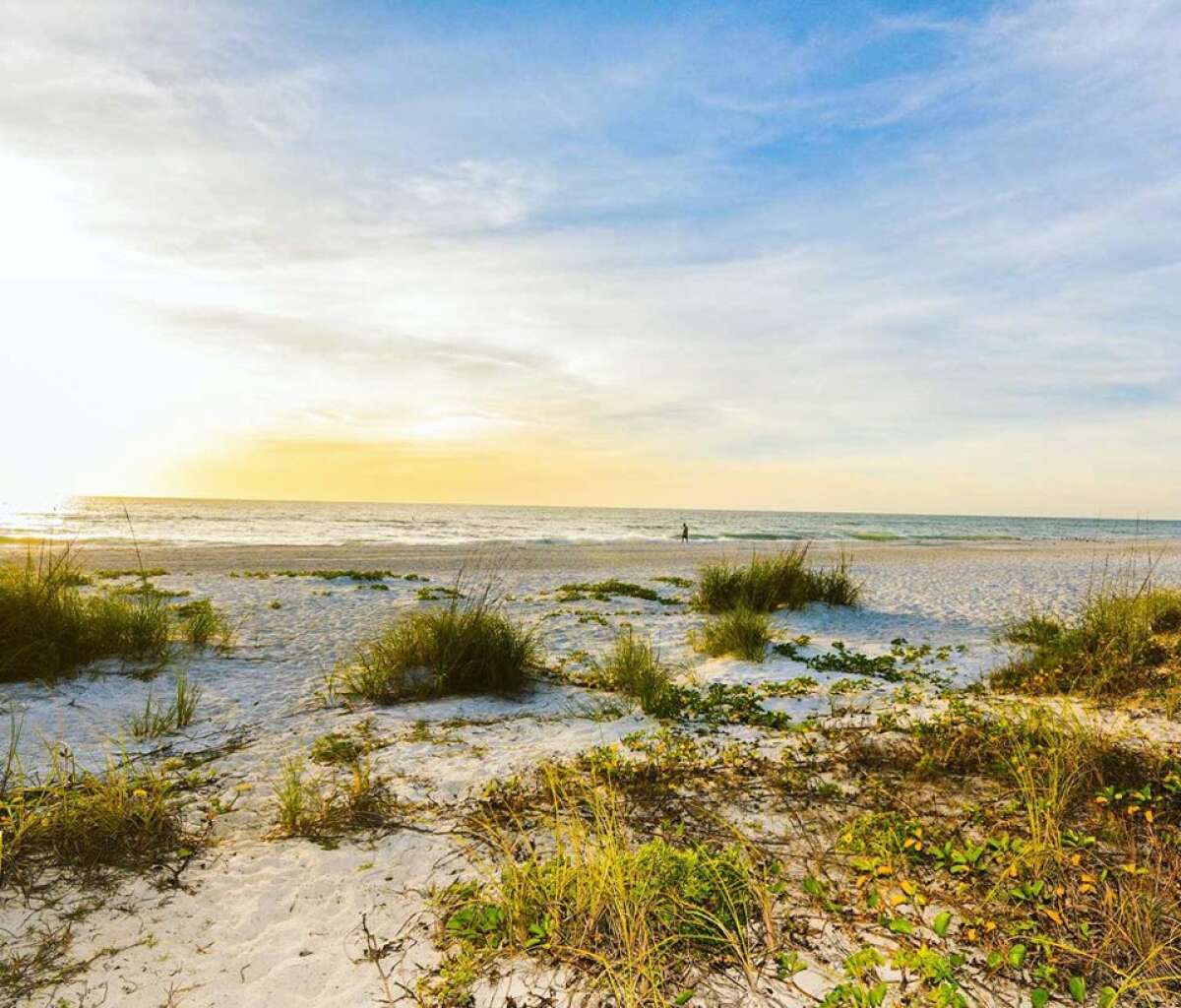 Florida is surrounded by numerous islands on all sides. But there is something about Anna Maria Island that makes it one of the best. Anna Maria Island has something to offer everyone. Read more about why to visit Anna Maria Island Florida.
On Anna Maria Island, relaxation is a must and no car is required. A free island trolley is available for transportation all over the island so it's visitors can find true rest, as well as all the best that the island has to offer! Anna Maria is a place where islanders take serious enjoyment in roof-top sunsets and morning strolls for shells along the beach. The island has way more than a handfull of appetite satisfying bistros, pubs, cafes and ice cream shops to make eating out on vacation fun and exciting. Anna Maria Island has six beaches, Anna Maria Beach, Bradenton Beach, Coquina Beach, Cortez Beach, Manatee Beach, and Holmes Beach.
The area offers quaint beach shops and outlet malls for those travellers who must shop til they drop! In fact, the shopping options are unending with the cities of Sarasota and Tampa Bay between 30 and 60 minutes away. Spend a day at Disney World, Busch Gardens, Mote Marine, Sarasota Jungle Gardens, Museums, botanical gardens, or state parks. Sports fans will love the peace and relaxation of the island coupled with the convenience of being within reach of watching their favorite sports teams play live from the Pittsburgh Pirates at McKechnie Fields in Bradenton to baseball s legendary Pirates, Red Sox, Tampa Devil Rays, Tampa Bay Buccaneers and Tampa Bay Lighting. The local area offers close to 50 golf courses - from executive par threes to challenging championship 18 hole courses. Last but not least, the outdoor enthusiast can take advantage of the many adventures of Anna Maria-biking, boating, parasailing, up close deep sea fishing experiences and much more.
Additional Anna Maria Island Articles:
5 Reasons to Visit Anna Maria Island

History of Anna Maria Island Florida
Anna Maria Island is a barrier island with seven miles of tourquois water and sandy beach paradise. Anna Maria Island located between Tampa and Sarasota, Florida and bordered on the west by the Gulf of Mexico and on the north by Tampa Bay. Anna Maria Island was first dicovered by the Timucan and Caloosan American Indian tribes and then later by Spanish explorers in the name of the Spanish crown.
George Emerson Bean became the first permanent resident on the Island in 1892. Emerson homesteaded much of what the City of Anna Maria is today. The developement of the Island's Anna Maria Beach Company began in the early 1900's laying out the streets, sidewalks, houses and water systems. For years, the only way to the island was by boat. In 1921 a wooden bridge was built. The western end of the original bridge can been seen at the Bradenton Beach fishing pier. The island goverment of Anna Maria takes great pride in preserving and caring for the history and developement of their "Island in the Sun."
Come see why Anna Maria Island has been found to be a hidden gem and plan to have a vacation to remember! For more information, visit the Anna Maria Island Chamber of Commerce.
Anna Maria Island has a lot to offer to its visitors. Whether you want to relax and enjoy this Floridian white sand paradise or have some thrilling water activities and adventure, AMI will not fail to satisfy your cravings. The fresh seafood and dishes are a plus too. Make sure to dine in the locals' favorite restaurants.
Map of Anna Maria Island Florida
Additional Anna Maria Island Articles
--- 5 Reasons to Visit Anna Maria Island
by Robyn Adams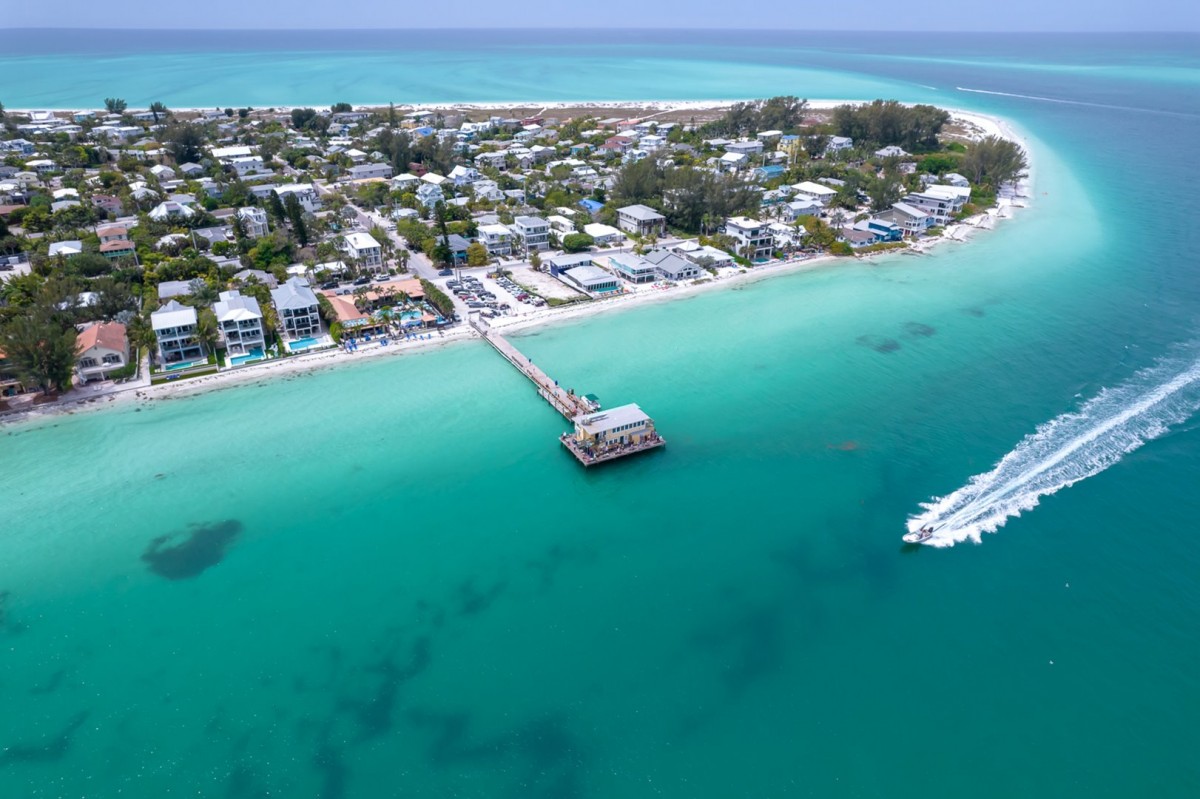 Why You Need To Visit Anna Maria Island
by Find Rentals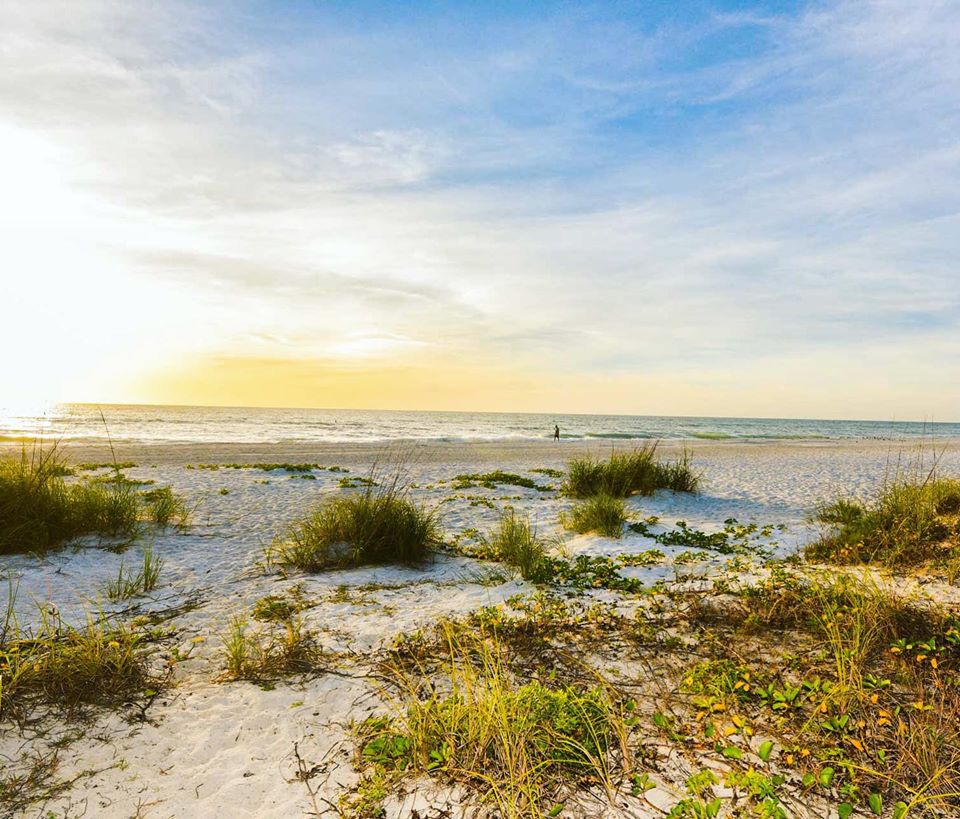 Vacation Guide to Bradenton Beach Florida
by Find Rentals
---