The Fish Hole Miniature Golf - Anna Maria Island Highlight
The Fish Hole Miniature Golf - Anna Maria Island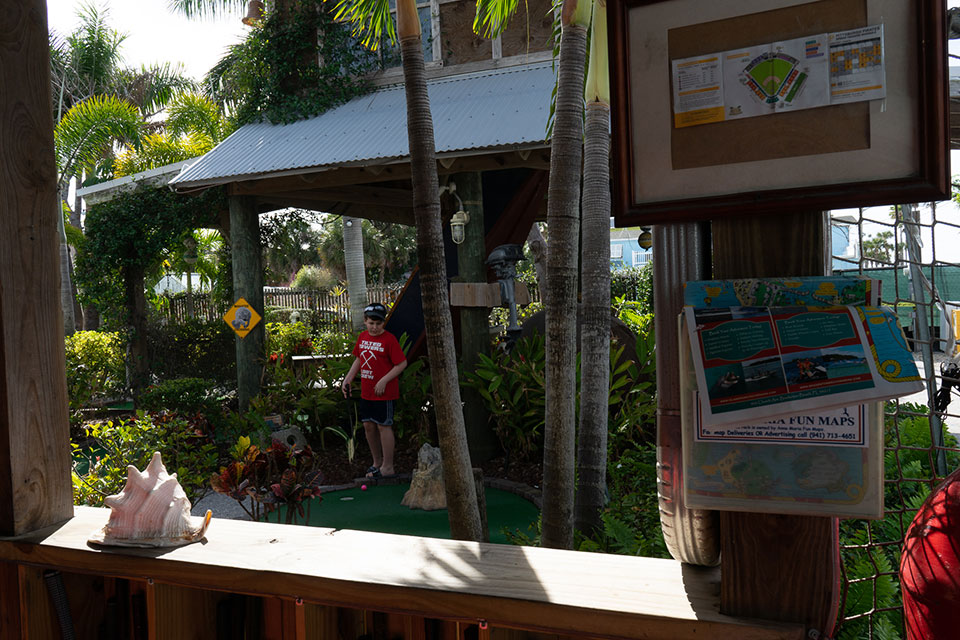 If you are one of those who doesn't want to miss out on your golf sessions even when you go on a vacation, it will be best if you visit The Fish Hole Miniature Golf. It is the perfect place to visit with your family.
The Fish Hole is located in two beautiful locations – the Lakewood Ranch and the Bradenton Ranch.
One of the reasons why The Fish Hole Miniature Golf has become so popular is that the locations are stunning. Both of the courses span to 18 holes.
The top-notch maintenance together with the location makes The Fish Hole an enjoyable outing.
What is unique?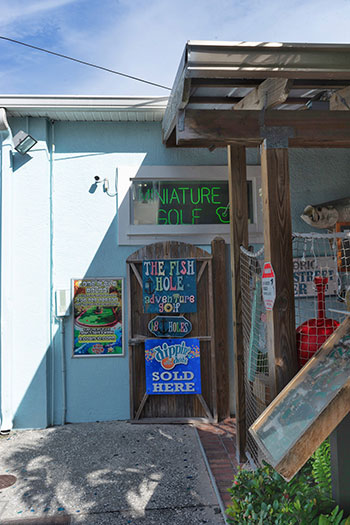 Those who have visited miniature golf courses and found that there are silly holes and unwanted obstacles everywhere, it is time that you experience a new type of miniature golf at The Fish Hole.
These courses are not like the typical miniature golf courses that you have seen so far.
It has an Old Florida style that you will love. Moreover, the style is more like a traditional golf course.
The exciting part is, there are tiny golf courses that are designed for kids. You can visit The Fish Hole and get a golf stick for everyone in your family.
Your kids would love to have a swing at the golf ball with a real golf stick.
The location
A big reason for the massive popularity of The Fish Hole Miniature Golf is its location.
You will get misters to keep you cool throughout the day, there are koi fishes of different sizes and colors in a 3000-gallon pond, and the lush green outfield will make you feel so peaceful.
However, be aware of the flying golf balls around. You wouldn't want to get hit by one of the balls and get yourself injured.
Amenities
The Fish Hole Miniature Golf is also available for people to rent for parties.
You can get a special party package for a birthday party or anniversary celebration and so on. The owners also provide discount coupons and seasonal promotions that you can make the most of.
It will be great to visit The Fish Hole Miniature Golf if you are in Anna Maria Island. You can pick up a golf stick and give it a swing even if you don't know how to play golf.
Time spent in this golf course will be one of the best with your family, especially if you are on vacation.
If you are planning to visit the island and looking for accommodations, then Find Rentals has an amazing inventory of vacation rental homes. You can find Anna Maria Island Vacation Rentals here.