Family that Plays Together
A Family that Plays Together Stays Together
Traveling with family is a special situation that presents extra challenges. Therefore, we would like to offer three key family travel tips. Thoughtfully packing clothing and snacks is our first tip. Secondly, while you probably cannot count on lower gas prices, or cannot afford more "leg room" while flying--you certainly can slash expenses by carefully choosing your destination. Following this approach, a third tip is to always book with a reputable vacation rental agency. So, why book a professionally managed vacation rental instead of a hotel? Consider the benefits of significantly less eating costs, no hidden or extra fees, spacious common areas, more privacy, and increased flexibility (How to Find Last-Minute Vacation Rentals). Most vacation rental agencies offer family-oriented amenities and activities. Find what fits your family's criteria from the following types of family-oriented vacations.
Type One: Young Family Oriented Vacations
Orlando, Florida is without debate, one of the best spots for a family vacation with toddlers. With Disney World, youthful entertainment is maximized. From the Typhoon Lagoon Water Park, Cinderella Castle, and meeting Mickey Mouse to Disney's Animal Kingdom—Orlando is all decked out with Disney gear. Plus, Orlando Vacation rental agencies now include Disney-themed homes as well. Nevertheless, the fun continues beyond the magical theme parks. Kennedy Space Center, Gatorland, and Madame Tussaud's are three examples of top child-friendly activities within dozens more to explore.
Orlando and the Disney Area
Finding a family vacation spot can be tough with the numerous concerns to cross off your list. Is the area safe for children? Is it close to enough attractions to keep the children occupied? Better yet, is it affordable? Let us present to you one of Central Florida's most popular tourist spots: Orlando.
International Home Resort, iHome Resort offers Vacation Homes and Condos in and around the Davenport, Kissimmee, Orlando, and Walt Disney World area. This is a professional vacation rental management company that can assist you when looking for the perfect family vacation.
Perhaps you already know this city as the home to Walt Disney World, however, there is a heaping load of fun to be discovered in the area. After all, it is called the Theme Park Capital of the World. Hence, it is understandable why Orlando beats New York City as the most visited city in America! Orlando attracted 62 million visitors in 2014 alone. Also nicknamed the City Beautiful, visitors find an explosion of family-oriented activities with a mix of all things good--affordability and luxury, excitement and relaxation, including history as well. To make things even better, Orlando is a year-round vacation spot. With an average of 236 sunny days, Orlando is an incredibly flexible spot to defrost in the winter. From Orlando's most popular attractions to outdoor adventure, sports, and restaurants, we are sure you will find something to enjoy in this magical city. Apartment in Kissimmee Florida
3 Beds • 2 Full Baths • Sleeps 8 Townhouse in Davenport Florida
3 Beds • 3 Full Baths • Sleeps 8 Home in Kissimmee Florida
12 Beds • 12 Full Baths • Sleeps 30
Type Two: Extended Family Oriented Vacations
Florida's warm climate is most definitely appealing. However, Tennessee's four-season terrain more than makes up for any cold weather with some enchanting activities especially for family reunions. With large extended family gatherings, your focus is on finding a spacious place to stay with ample entertainment for everyone. Pigeon Forge's small-town vibe is a cozy and creative setting in the heart of the Smokey Mountains. Consequently, the forests, trails, and rivers inspire a natural woodland adventure dream-come-true. Pigeon Forge also hosts kid-friendly activities and theme parks around town--and offers a spacious cabin and private home rentals for extended family groups.
Try Pennsylvania's Pocono Mountains
Similarly, Pennsylvania's Pocono Mountains fuel year-round activities specific to families. Located two hours from New York City or Philadelphia, the Pocono Mountains encourage skiing, snowboarding, and ice-skating, for example, during winter. Whereas in the summer, Pennsylvania is buzzing with zip lining, picnicking, hiking, horseback riding, go-carting, and festivals. Children can also enjoy swimming, kayaking, and rafting in a safe environment. Furthermore, Woodloch Pines Resort, a local vacation rental management company, exclusively includes various activity discounts for their guests. The agency specializes in hosting large groups—perfect for a family reunion. Their main message is to connect and embrace quality time with friends and family. Therefore, Woodlock Pines Resort will help plan and scheduled group activities. Availability changes seasonally, however, some examples are game shows, cooking classes, ice skating, beer tasting, dancing, and concerts. After all, Woodlock Pines Resort is considered one of America's "Best Inclusive Family Resorts" for a reason.
Suggested Articles
---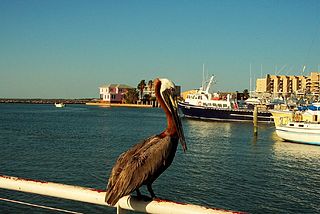 Port Aransas Texas Travel Guide
by Anthony Vaarwerk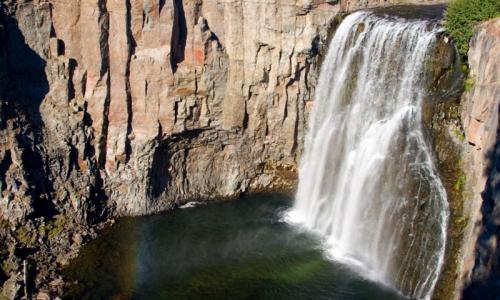 Mammoth Falls California Travel Guide
by Anthony Vaarwerk Annual Christmas Tree Lighting
by Anthony Vaarwerk
---