Baltimore Maryland
Things To Do In Baltimore, Maryland
Baltimore - It's Not What You Think!
When you think Baltimore, Maryland, many different images can come to mind. Some people have watched too many crime dramas and action movies set in Baltimore. Yes, there are some bad areas in Baltimore, but that is pretty much the case in any city. There are also some very beautiful areas in Baltimore. Chances are, you won't even see a good shoot out if you visit Baltimore!
Furthermore, many people have seen one too many John Waters movies. No, not everyone in Baltimore is quirky and strange. Yes, we have drag queens, but so does every city. Sure you might just see John Waters walking down the street if you are in the right spot on the right day, but Baltimore has a lot more to offer. Let's explore some of the best spots you can visit in Baltimore, Maryland.
The Inner Harbor
The Inner Harbor is an obvious tourist attraction in Baltimore, Maryland. The Inner Harbor has a ton of tourist places to visit and it is very family-friendly. Some of the many fun attractions you can visit in the Inner Harbor include:
National Aquarium
Maryland Science Center
World Trade Center Building
Geppi's Entertainment Museum
Port Discovery - Children's Museum
Baltimore Water Taxi
Inner Harbor Paddle Boats (featuring "Chessie" the sea monster boats)
Not only is there family-friendly entertainment to keep the whole family busy for hours or even days, but there is also lots of shopping and dining. The Harborplace Mall is beautiful with plenty of high-end shops. There are also several other smaller shopping centers. Plus, there are plenty of places to eat like Hard Rock Cafe, Chicago Uno Grill, McCormick & Schmick's Seaford, and Cheesecake Factory. If you are looking for nightlife entertainment, there is Power Plant Live. There are always a number of different performers in the numerous concert venues. There are also a number of bars, clubs, and even a Hooters at the Inner Harbor.
The Maryland Zoo in Baltimore
If you are in the mood to see lots of adorable animals, the Maryland Zoo in Baltimore might just be
the best place to go. The Maryland Zoo in Baltimore is the third oldest zoo in the USA. It is located in Druid Hill Park in Baltimore. The zoo has a special Elephant Program committed to the long-term survival of elephants. The Maryland Zoo in Baltimore often features a special program during the summer in which you can interact with different species of birds. The birds will actually perch on your
shoulders or your fingers.
Aside from birds and elephants, you can also visit other animals such as giraffes, cheetahs, lions, tigers, monkeys, and rhinos. The Maryland Zoo is open daily March through December. It is also available for parties and special events. I've heard of wonderful Christmas parties at the zoo with attendees posing for photos with penguins.
Oregon Ridge Park
If you are looking for something free to do in Baltimore, you should go to Oregon Ridge Park in Cockeysville in Baltimore County, Maryland. Oregon Ridge Park features over 1,000 acres of wooded areas, trails, and wildlife. You will probably see deer, rabbits, and squirrels. You can also visit the nature center, which is free for visitors. You can see birds, bugs, snakes, and other fun critters native to Maryland.
If you are willing to pay a minimal fee, you can use Oregon Ridge Beach in the park. The former quarry has a deep end and a shallow end with lifeguards on duty. Believe it or not, there is sand on the beach so you can feel as if you took a trip to the ocean without worrying about all that travel. There are also picnic tables, grills, changing areas, and restrooms. It is fun for the whole family and
right in Baltimore County.
Towson Town Center
If shopping is your thing, Towson Town Center is probably the best mall to visit in Baltimore County. Towson Town Center is located in Towson, Maryland. The mall has 4 levels of shopping! It is currently one of the largest malls in Maryland. Towson Town Center features two anchor stores: Nordstrom's and Macy's. Besides the two major stores, the mall also has Crate & Barrel, Pottery
Barn, Coach, Yankee Candle, New York & Company, H & M, Wet Seal, Forever 21, Abercrombie, Tiffany & Company, Lucky, True Religion, and so much more! If you want to dine out while at Towson Town Center, you can choose from Cheesecake Factory,
P.F. Chang's, Stoney River Steakhouse, or TGI Friday's. There is also a food court on the 3rd floor with restaurants like Subway, Chick-fil-A, Great Cookie, and Panda Express. There is also a children's play area on the 1st floor at Towson Town Center. What is nice about this play area is its location away from stores. Your kids won't have a chance to point out all the cool stuff they want to buy if you just use the side entrance on the lowest level of the mall. Furthermore, the cleanest and best bathrooms in Towson Town Center are right beside the children's play area. No more long walks when your child has to go!
Baltimore Events
Maybe you live near Baltimore and you would like to attend a fun event one day. Perhaps you have plans to visit Baltimore, MD, and it would be helpful to know what day to visit. Baltimore has some really fun events that locals love and tourists enjoy it as well. Some of the best events in Baltimore include:
Baltimore Ghost Tours
You can visit the most haunted places in Baltimore! The original ghost tour took participants all over the best-haunted areas in Fell's Point. You can also tour the most haunted pubs in the Fell's Point area as well. Now, you even have the option of taking the Mount Vernon Ghost Walk. If you've got the time, why not try all three ghost walks? honest - In June each year, the Baltimore "Hons" come out to celebrate! You can enjoy fun activities like hon contests, Spam bowling, lots of food, Elvis impersonators, and more! You can embrace all of the fun and tackiness that is Baltimore in one of the quirkiest neighborhoods ever - Hampden, Maryland.
Towsontown Spring Festival
One of the best free events in Baltimore County is the Towsontown Spring Festival. Each May, visitors come from miles around to enjoy festivities. There are plenty of bands, food, free stuff, rides, and fun for all ages. Not only can you get all the standard fair and festival foods, get a little taste of Maryland with some delicious crab cakes for under $10.
Artscape
The largest free arts festival in the United States happens to be held in Baltimore, surrounding the Maryland Institute College of Arts. The festival features over a hundred artists, entertainers, and craftspeople in the area. Also, there are rides, games, exhibits, and plenty of food.
Visit Maryland!
The bottom line is, Baltimore, Maryland has a lot of fun activities to offer the entire family. Not only is Baltimore fun, but there are also plenty of other great places to visit in Maryland. Never forget we have one of the best beach towns ever, Ocean City, MD. Maryland also has Six Flags America in Largo, MD, plenty of shopping malls, museums, zoos, farms, historical buildings, Chesapeake Beach, historical landmarks, and Annapolis. While you are here, make sure to swing by Washington, DC. You might just see the president. Maryland might be a small state, but it is full of interesting activities and places to visit. What we lack in size, we make up for in personality. See you soon!
About the Author, Kennith Fletcher:
Hi, I am a writer from MeowEssay. I have a degree in Digital and Social Media Marketing and have experience of helping people to build and grow their successful business. I always working with passion because love to write a useful post with advice that will help people.
Suggested Find Rentals Articles
---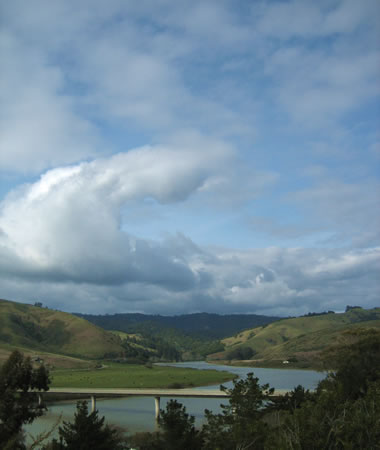 Russian River California Travel Guide
by Anthony Vaarwerk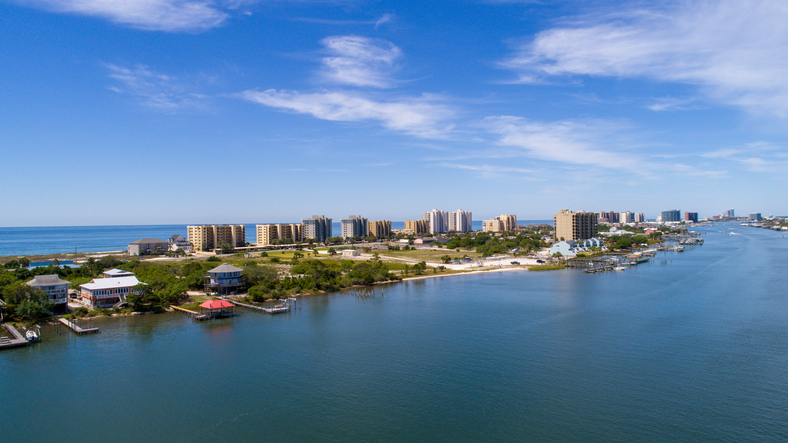 Perdido Key Florida Travel Guide
by Anthony Vaarwerk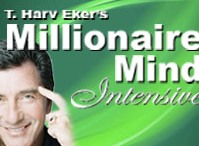 Millionaire Mind Seminar
by Anthony Vaarwerk
---