Things to Do in Branson Missouri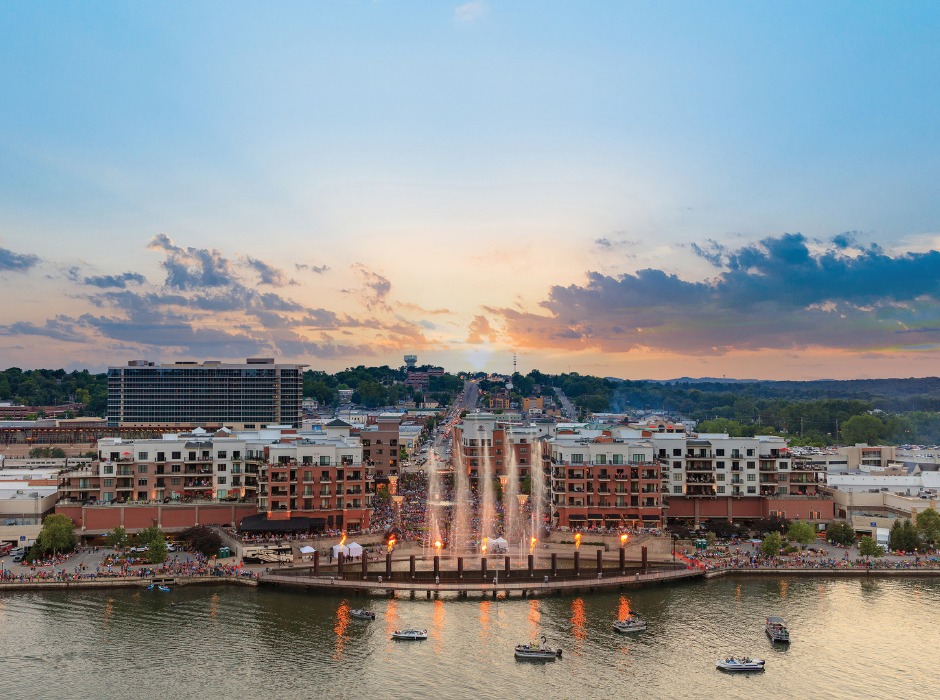 Branson Missouri
The town of Branson boasts a selection of fun attractions, vibrant entertainment hubs, and picturesque outdoor spots. For sure, you wouldn't miss the experience of spending a vacation in this amazing town. It's an excellent place to create special moments with your friends and loved ones.
Branson comes complete with the glitz and the glamor of the big city but still holds tight to its small town charm. Take a dinner cruises on one of Branson's many showboats or visit the Branson Strip for a little bit of Las Vegas in Missouri. The shores of Lake Taneycomo are home to Branson Landing, a popular spot to watch fountain shows all while enjoying the best shopping and hearty meals the south has to offer. And let's not forget that Branson, Missouri is an entertainment mecca with concerts, shows and theaters almost everywhere!
If you want a fun and exciting getaway that you'll remember in your lifetime, I couldn't recommend more the beautiful town of Branson, Missouri. Here's a list of popular tourist attractions that you should visit in this town.
---
Book Direct and Save with a Branson Vacation Rental Manager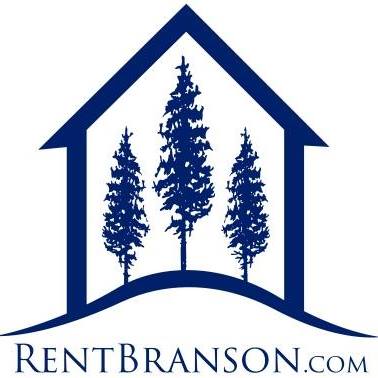 Amazing Branson Rentals - Rent Branson
Amazing Branson Rentals provides high-quality professional service and exceptional housing for our guests, tenants, and homeowners while at the same.. learn more
Talking Rocks Cavern
This cavern system is a cool getaway during summertime in Branson. Experience an exhilarating underground tour as you walk through walkways and climb the stairs inside the cave formations.
Outside the cave system, there's a hiking trail that leads to a watchtower. You can also hang out with your companions in its picnic area or tee up on its mini-golf course.
Aquarium at the Boardwalk
The Aquarium at the Boardwalk is one of the must-visit places in Branson because of its stunning features that you'll surely love. It houses over 7,200 individual sea creatures, such as golden puffers, stingrays, lionfish, Giant Pacific octopus, sea sharks, and many more.
There are also dozens of coral reefs that serve as home to the schools of fish here. Stroll along the tunnels and be amazed at the fantastic structures like the Jelly Infinity Room, Kelp Forest, Mermaid Palace, and Ocean Kaleidoscope.
Titanic Museum Attraction
Have you ever wondered what it feels like to be inside the famous Titanic? While the original ship is now a wreckage 13,000 feet at the bottom of the Atlantic Ocean, there's a half-size model of it that you can visit in Branson.
The Titanic Museum Attraction features scaled-down replicas of the hallways, parlors, cabins, and first-class suits of the original Titanic. There are also interactive exhibits and over 300 artifacts inside the museum, which is open all year round. You can tour the entire place at your own pace and experience the so-called Titanic mania.
The Butterfly Palace and Rainforest
Witness the colorful butterflies as they flit around the Butterfly Palace and Rainforest in Branson. This tropical-themed attraction houses over 50 species of butterflies from Costa Rica, Ecuador, Malaysia, and other parts of the world.
Watch a 3D film to learn more about the butterflies in the area or feed the lovely critters with a nectar flower. You can also journey through a rainforest where you can find plants, tropical birds, reptiles, and amphibians.
Among the top 30 tourist attractions in this town, you'll surely find something that moves your heart and mind here. It's like a place straight out of a fairytale, so if you have kids, see to it that you bring your little ones to the Butterfly Palace and Rainforest.
Silver Dollar City
Designed as an 1880s theme park, the Silver Dollar City offers a fun and thrilling experience to its visitors. The theme park features over 60 restaurants and shops, 40 daily live shows, and 40 amusement rides. You can also learn crafts, such as woodworking, glassblowing, ceramics, and candy making here.
The most well-known rides in Silver Dollar City are Thunderation, Powder Keg, Time Traveler, Wildfire, Fire in the Hole, and Frisco Silver Dollar Line Steam Train.
World's Largest Toy Museum Complex
Children and kids-at-heart will call this place heaven because over a million toys are displayed here. You can find toys from the early 1800s up to the present in this museum. From Barbies and G.I. Joe toys to Matchbox cars and Disney toys, you have it all in the Toy Museum Complex.
The entire complex is composed of eight museums. You have the World's Largest Toy Museum, Wild West Museum, Paul Harvey Jr. 50's Era Museum, Stearnsy Bear Museum, Dolly Mama's Museum, National BB Gun Museum, H.B. Wright Shepherd of the Hills Museum, and World of Checkers.
Takeaway
Branson is a perfect vacation destination because it has a bonanza of tourist attractions that you'll cherish in your lifetime. All the fun, thrill, excitement, awesomeness, and entertainment are to be found in this beautiful town. So, pack your things and book a trip to Branson if you're looking for an extraordinary and unforgettable vacation.
Map of Branson Missouri
Additional Find Rentals Articles
---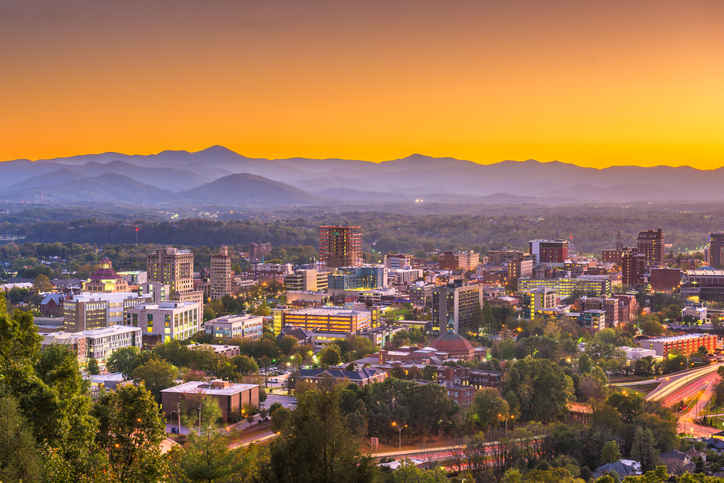 Things To Do Asheville Area North Carolina
by Find Rentals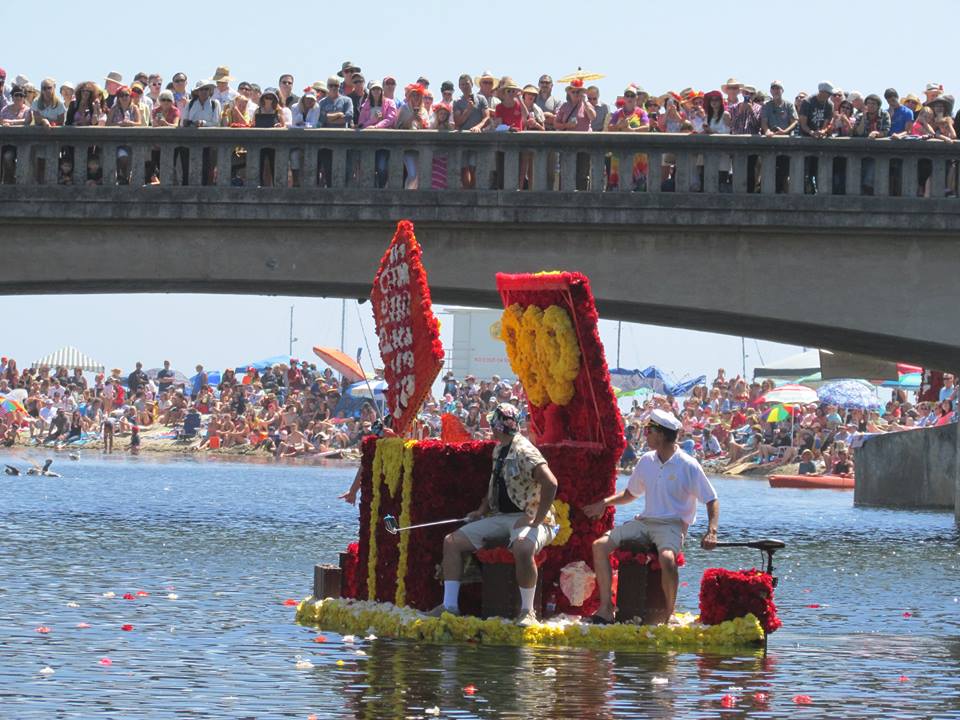 Capitola Begonia Festival
by Anthony Vaarwerk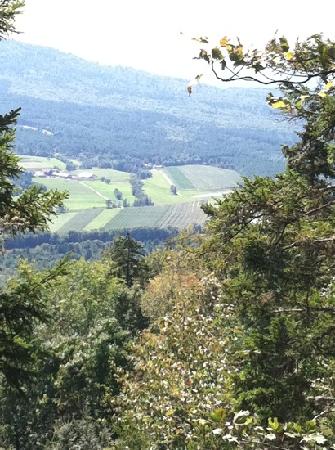 First Day Hike Spanish Mount Trail
by Anthony Vaarwerk
---