Sanibel Island and Captiva Island Florida Travel Guide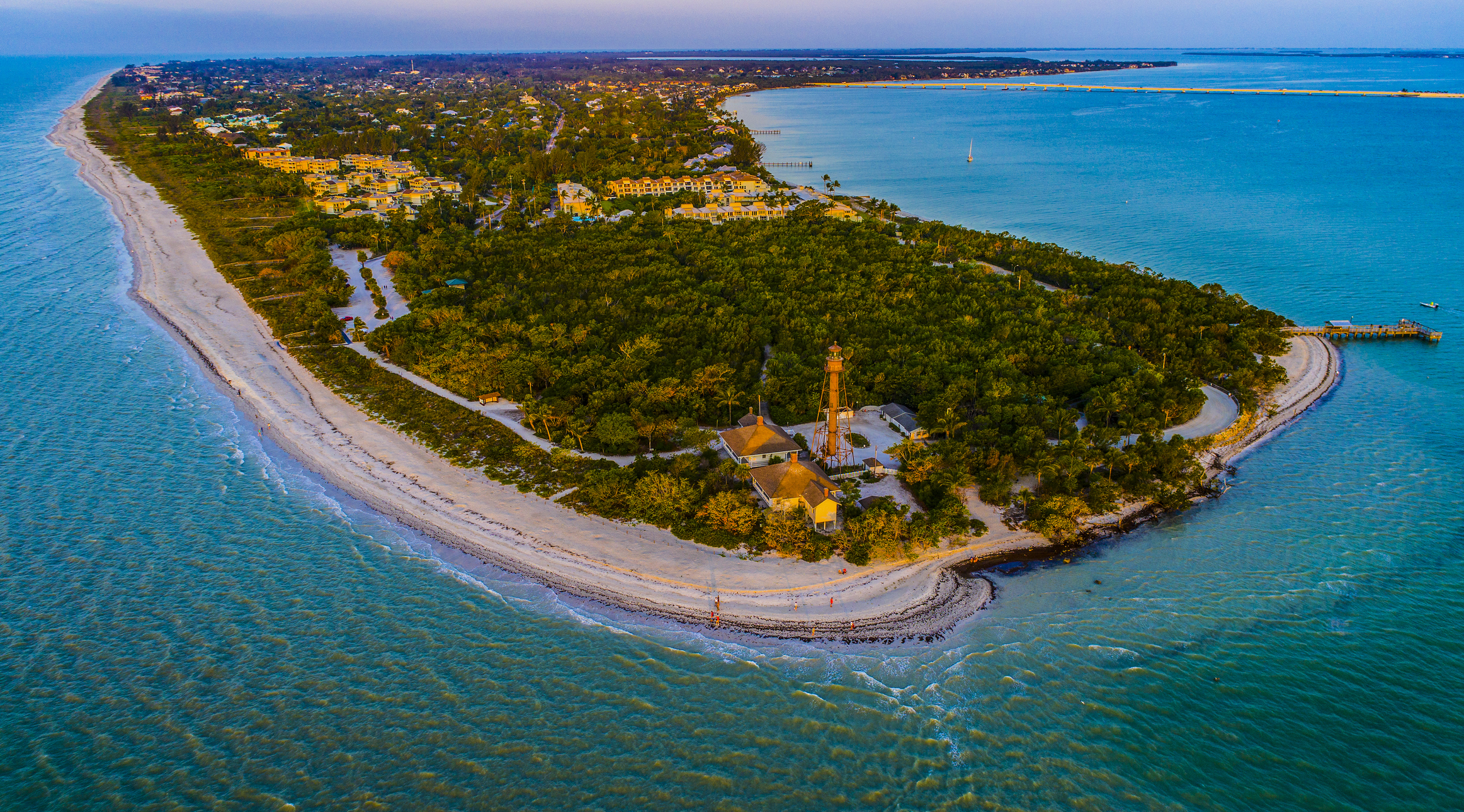 Captiva and Sanibel Lee Island Coast Florida
Sanibel Island and Captiva Island are islands located on the Gulf Coast of Florida, just offshore of Fort Myers. At the 2000 US consensus, it had an estimated population of 6,064 people. Sanibel is a barrier island located within Lee County. It's a collection of sand on the leeward side of the Gulf Stream from the more solid coral rock of Pine Island.
The city of Sanibel comprises the entire island, and most of the city proper is located on the east end of the island. In May 1963, the Sanibel causeway was built to replace the ferry, after which the residents fought back against overdevelopment by establishing the Sanibel Comprehensive Land Use Plan in 1974 to help maintain a balance between development and preservation of the island's ecology. A new bridge with a greater height but without a bascule (drawbridge), open for tall boats and sailboats, was completed in late 2007.
Because of this new causeway, Sanibel is rapidly becoming a popular tourist destination known for its shell beaches and wildlife refuges. More than half of the island consists of wildlife refuges, the largest one is the J.N. "Ding" Darling National Wildlife Refuge. Hurricane Charley hit the island in August 2004 causing mandatory evacuation for the residents and resulting in the most storm damage to the island in 44 years.
---
Book Direct and Save with a Vacation Rental Management Company

Coconut Castaway Vacation Beach Home
Book Direct & Save with Coconut Castaway Vacation Beach Home on North Captiva Island Florida. North Captiva Island is only accessible by ferry,.. learn more

Dream Vacation Rentals is a vacation rental and property management company on Captiva and Sanibel Island that was started in 2018 by husband and.. learn more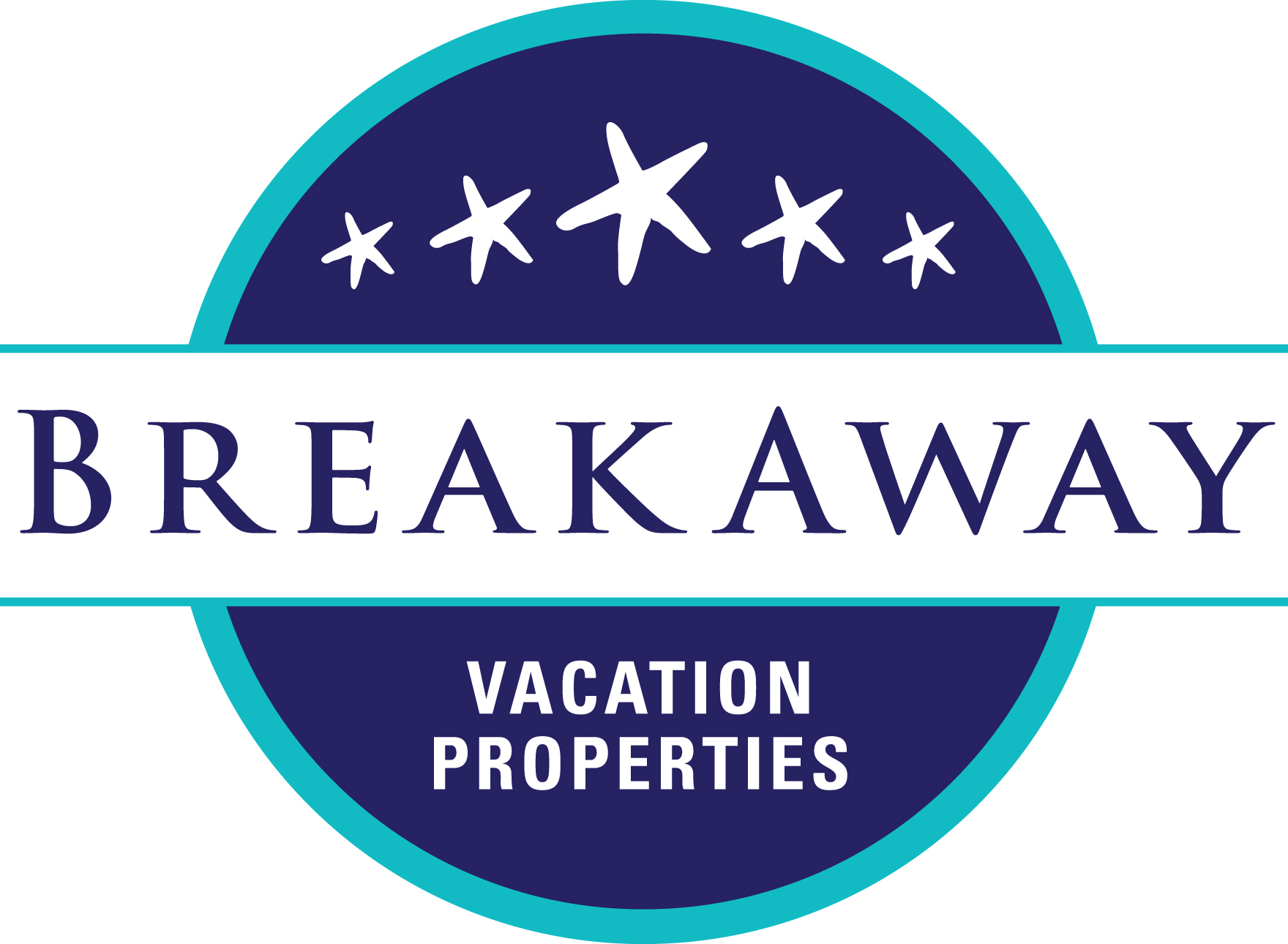 Breakaway Vacation Properties is a boutique vacation rental company that is changing the way vacation rentals are managed. we manage your property as.. learn more
Accommodations
Sanibel Island boasts an excellent selection of vacation rental accommodations, which include luxury resorts, cottages, condominium rentals, and campgrounds. These accommodations are best for serving guests visiting for a short time or visitors migrating to the island to escape cold temperatures for a few months.

Beaches
There are five major beaches in Sanibel Island for sunbathing, seashell hunting, fishing, boating, and swimming. Each of these 5 beaches has public showers, restrooms, and free handicapped parking. Some beaches even offer fishing piers, picnic areas, boat ramps, bike racks, public telephones, and barbecue grills. Permits are needed for most parking areas near the beach. There are several companies that provide boat rentals or offer chartered fishing expeditions. Sanibel Shelling Center informs visitors about the beaches and seashells.
Sports and Recreation
Sanibel Island offers golf, tennis, biking, and nature watching. Sanibelflorida.com states that the island has more than 26 miles of trails designated for biking. Several bike shops provide bike, tandem, and jogging strollers for rent. At 6,354 acres, J.N. "Ding" Darling National Wildlife Refuge covers most of the island. Nature lovers find more than 50 kinds of reptiles, 220 bird species, and 32 kinds of mammals, including dolphins and raccoons.

Historic Attractions
Sanibel Island has landmarks that date to the Calusa period. Shell mounds built by the Indians to protect their huts from storm tides, Sanibel's first schoolhouse, and the 1884 Sanibel Lighthouse constitute the historic attractions.

More History
About 6,000 years ago, Sanibel and Captiva were formed as one island. Calusa were the first known humans who arrived in the area about 2,500 years ago. Sanibel remained an important Calusa settlement until the arrival of the Europeans, after which the settlement collapsed.
In 1765, the first known appearance of a harbor on Sanibel was shown on a map as Puerto de S. Nibel, and it is believed that the name may have evolved from "San Nibel". Many others believe that it was derived from "(Santa) Ybel", which survives in the old placename "Point Ybel", where the Sanibel Island Light is located. However, there are different backstories that are cited as responsible for the evolution of this name. One story says it was named by Juan Ponce de León for Queen Isabella I of Castile. According to another tale, it was named by Roderigo Lopez, the first mate of José Gaspar (Gasparilla), after his beautiful lover Sanibel whom he had left behind in Spain. However, the above references to recognizable variants of the name predate the buccaneer's supposed to reign, all these stories are mere hokum.
The first modern settlement in Sanibel was established by the Florida Peninsular Land Company in 1832. The colony never prospered and was abandoned by 1849. After the implementation of the Homestead Act in 1862, The island was re-populated and a lighthouse was petitioned. Construction on the Sanibel Island Lighthouse was thus completed in 1884, but the community still remained small. With the opening of a causeway linking Sanibel and Captiva to the mainland in May 1963, there was a sudden explosion of growth. New restrictions were passed on development after the city was incorporated. Currently, the only buildings on the island taller than two stories date before 1974, and there are no fast food or chain restaurants allowed on the island except a Dairy Queen and a Subway, which were established before the laws were enacted. In 2007 a new causeway was completed which replaced the old bridge. The new bridge features a high "flyover" span, which is tall enough for sailboats to pass under.
Sanibel Island Map
Additional Sanibel and Captiva Area Articles
---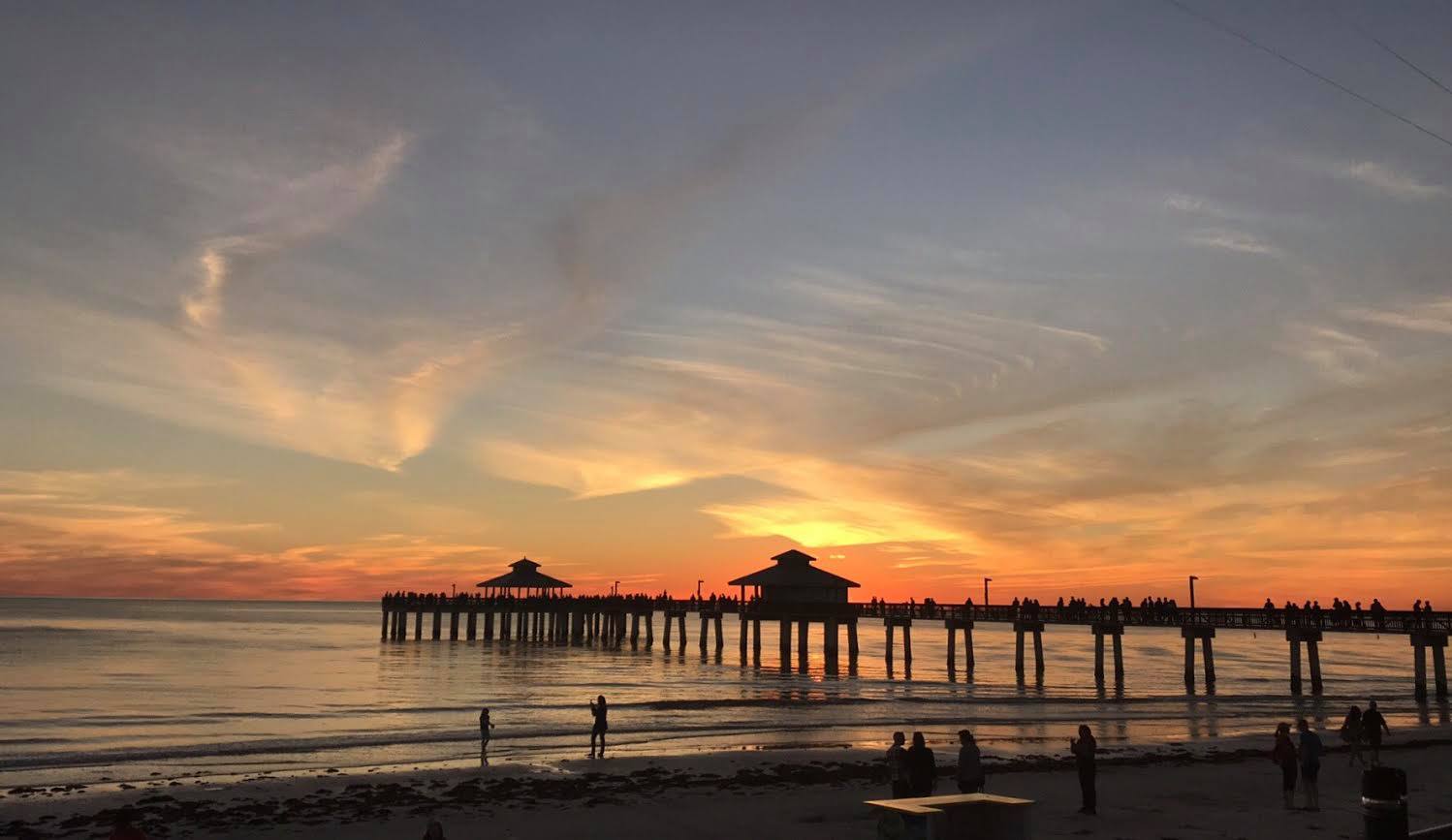 Fort Myers Beach Florida Travel Destination Guide
by Find Rentals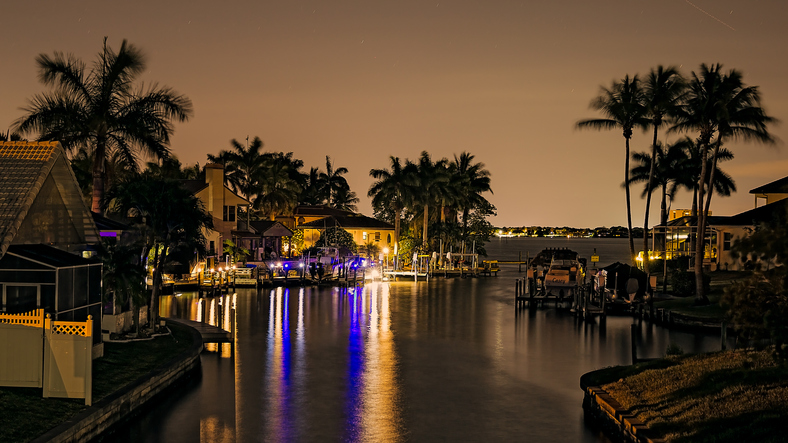 Cape Coral Florida Travel Destination Guide
by Anthony Vaarwerk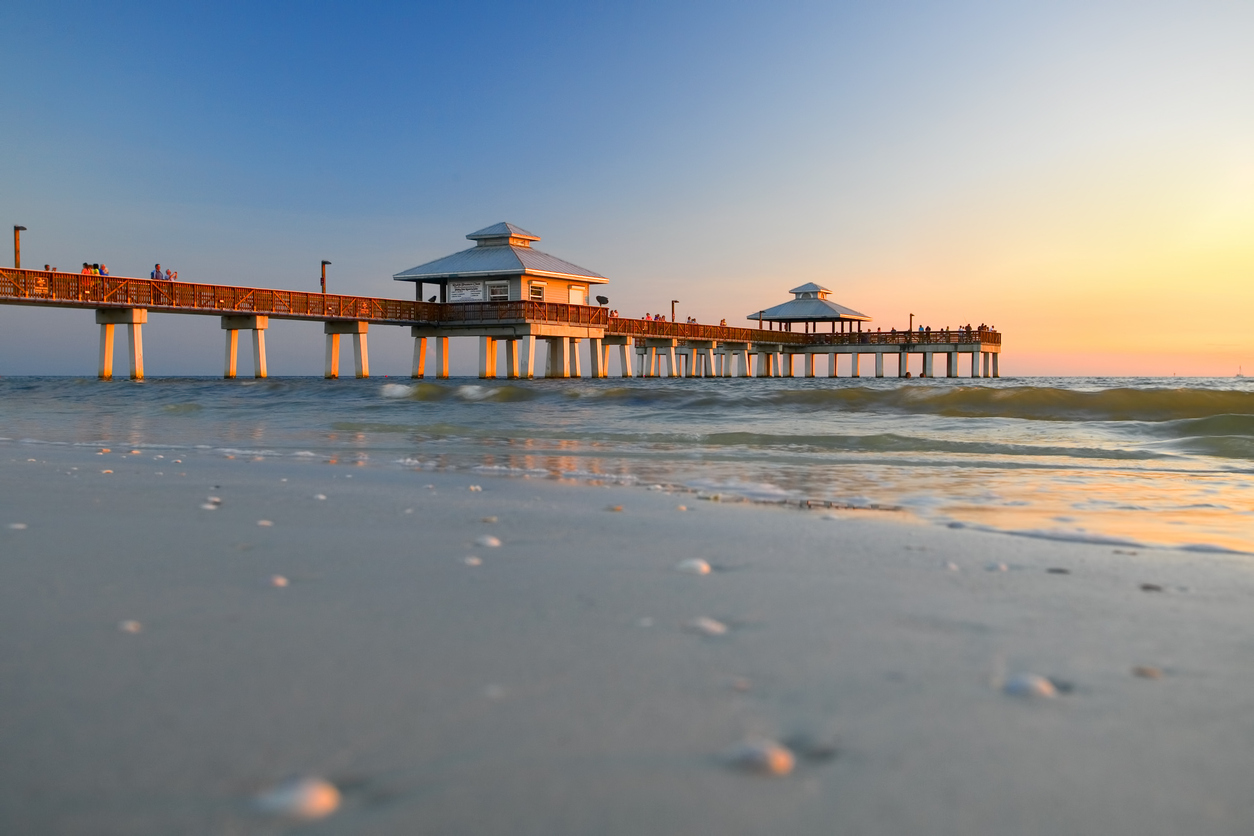 Things To Do in the Fort Myers Area Florida
by Anthony Vaarwerk
---