Pagosa Springs Colorado Travel Guide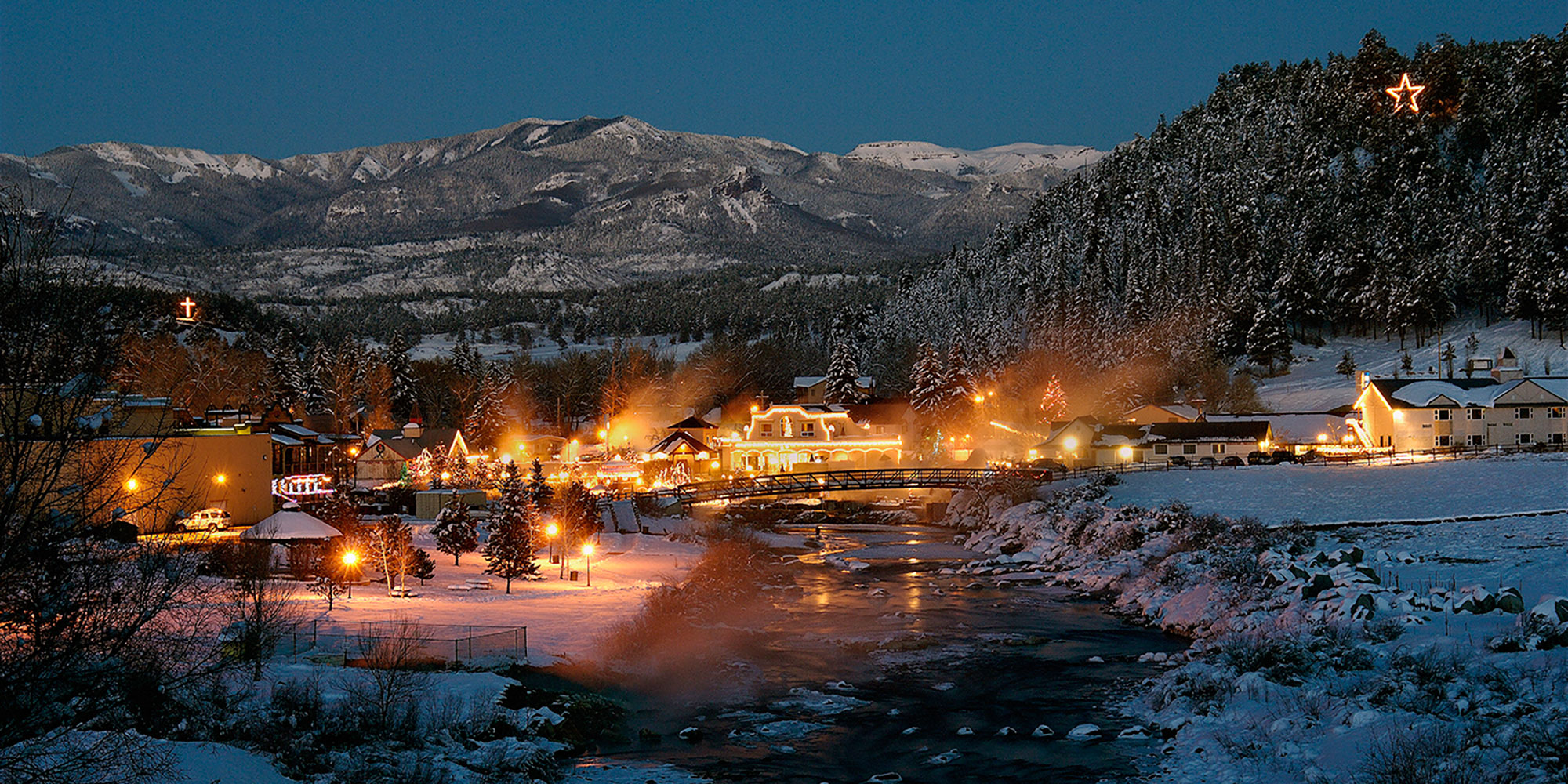 Pagosa Springs Colorado
Pagosa Springs is a town in Colorado that has a simple yet elegant vibe which many people love. Nestled in the upper basin of the rugged San Juan Mountains, this rustic town gives you an ultimate experience of the natural beauty of Colorado's western slopes. I'm talking about vast acres of wilderness preserves, national forests, indigenous lands, and pristine landscapes.
Pagosa Springs Colorado offers two different personalities, one teaming with life soaking up the warm summer sun; and the other personality that sparkles with exuberance in the powdery snow. This city is one of Colorado's year-round vacation spots with activities available for practically everyone. However, if you are a nature enthusiast you might find a special place in your heart for Pagosa Springs.
Throughout the year, outdoor fun and activities never end in Pagosa Springs. In summer, there are hiking, kayaking, and whitewater rafting activities. In winter, there's snowboarding and skiing in the nearby Wolf Creek Ski Area.
Here are the top attractions that you must visit in Pagosa Springs for your ultimate vacation.
---
Book Direct and Save with a Pagosa Springs Rental Manager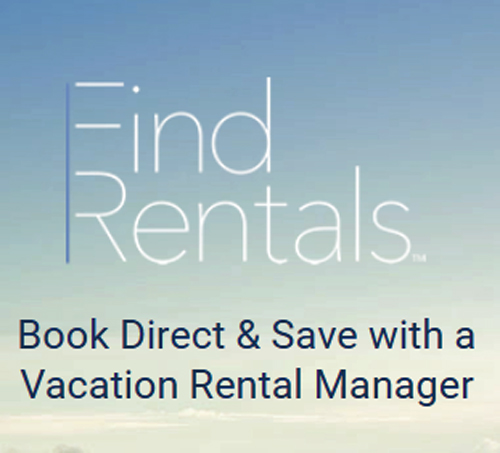 Book Direct with Local Professionals
Travelers - Tell us where you want to go, the type of property you want to stay in, number of guests and the dates your looking to stay and we'll have.. learn more
Things To Do in Pagosa Springs Colorado
Treasure Falls
Standing at 105 ft high, Treasure Falls is a spectacular waterfall that you should see in Pagosa Springs. A 20-minute uphill trek through a picturesque trail within the San Juan National Forest takes you to this captivating natural beauty.
Make sure to bring your family and friends to enjoy these majestic cascades in the San Juan Mountains. See and take pictures of the colorful plants, the rich wildlife, and the beautiful landscape on your trek.
San Juan River
If you're looking for some thrill downtown, you should visit the San Juan River. This tourist spot in Pagosa Springs is the go-to destination for folks who love watersports.
San Juan River has class I to III water rapids that provide you with adrenaline-filled adventure. Some locations in the river are perfect for whitewater rafting and river tubing, but you can also find spots for fishing and kayaking. Moreover, you can have a picnic on its shores, chit-chat with your companions, or set your mind on the surrounding landscape.
Springs Resort & Spa
Your visit to Pagosa Springs won't be complete without experiencing the rejuvenating hot spring waters of the town. The Springs Resort & Spa gives you the perfect weekend relaxation with its several amenities and promos.
Dip in the 25 hot spring spools or pamper yourself with its classy spa. If you're hungry, order a handful of delicious foods and drinks in one of the restaurants on the site. There are also horse-drawn carriages that give you a ride around the area. You'll surely have an experience here that you'll remember in your lifetime.
Wolf Creek Ski Area
With its nearly 1,600 acres of skiable terrain, Wolf Creek Ski Area is sure to satisfy all your cravings for some adrenaline rush. It has 77 trails that are suitable for beginners and advanced skiers. You can ski on its gentle sloping slopes, chutes, glades, skiing bowls, long cruisers, and bumps. The ten lifts servicing the trails at Wolf Creek Ski Area include four quads, two triples, two doubles, one lynx lift, and one magic carpet.
From Kayaking to Hot Springs
Get ready to frolic in the 3 million acres of forest, 650 miles of trails--and all the rivers, waterfalls, and hot springs! Then, hitch up your trousers and put on your hiking boots. You are about to experience some of the best camping around--within the 60,387 acres of San Juan National Forest. Start with summer backpacking--then go tubing, whitewater rafting, or kayaking down the San Juan River with your family.
Beaches, swimming holes, and hot-spring pools satisfy water lovers who want even more water adventures. Although, let us not forget that bodies of water bring fishing. The San Juan River offers fishing for some excellent trout and kokanee salmon, too. Colorado is home to some spectacular waterfalls, too. Visit Treasure Falls, Silver Falls, and Piedra Falls and enter-train younger children with the power of the moving waters. The Springs Resort & Spa, Overlook Hot Springs Spa, and Healing Waters Resort & Spa are open for those desiring some relaxing me-time.

From Hot Air Ballooning to Skiing to Dog Sledding
For something unique, hop onto one of the hot air balloons offered by the Rocky Mountain Balloon Adventures. Overlook the landscape from on high and learn some history too. Speaking of history, Chimney Rock Mountain Monument offers tours of cliffs and ancient trails that American Indians once used.
Hot springs are obviously a great idea during the cold winters, and if you love beer, so is visiting the local, award-winning Colorado breweries. Sip on Chili Verde Cerveza from Pagosa Brewing or take a seat at Riff Raff Brewing Company during the summer. In winter, enjoy steaming chili with some Skallywag English Pale Ale.
In winter, abundant forests and grasslands of Pagosa Springs transform into sledding and tubing courses down Reservoir Hill and Wolf Creek Pass--and in High Country Tubing Park. The snow becomes suitable for sleigh rides, skiing, snowshoeing, snowboarding, and snowmobiling. Wolf Creek Ski Resort is popular with ski communities--known for the "most snow in Colorado".
Likewise, the rivers and ponds become available for ice fishing and ice skating. Look for rainbow trout and yellow perch swimming with the summer salmon. Finally, for a twist on the usual snow activities, give dog sledding a try with Alaskan Malamutes at Pagosa Dogsled Adventures. Their trips include a meet-and-greet with the dogs, mushing course, photo shoot, and of course--food and drinks. Contact your rental management company to book and help prepare for a Pagosa Springs adventure and nature trip of a lifetime!

Williams Creek Reservoir
Do you want to escape the noise and bustle of the metropolis? If yes, head to Williams Creek Reservoir.
This reservoir features a stunning lake in the heart of San Juan National Forest. Visitors can also camp in the area and take in the enchanting beauty of the outdoors. There are fantastic views of the mountains, the lush forests, and the sparkling lake.
The Piedra Area
If you want to explore the great outdoors in Pagosa Springs with your kids, the Piedra Area is the perfect spot because of its relatively flat terrain. You and your children can do fun activities here, such as hiking, camping, fishing, and horseback riding.
The picture-perfect backdrop of the area is sure to captivate the minds of your kids. Make time to visit the Piedra Area on the weekends.
Rocky Mountain Wildlife Park
Wildlife and spectacular landscapes will greet you at the Rocky Mountain Wildlife Park. This animal rescue and protection center is home to various wildlife species, such as reindeer, foxes, wolves, emus, donkeys, porcupines, and bears. You can join in one of the guided tours in the area to make your visit more educational.
Takeaway
Pagosa Springs, Colorado, is an excellent place for your weekend escapade. It has several outdoor spots that won't only give you an enjoyable experience but also a soul-enriching one. So, if you're looking for that kind of experience, you should visit the top tourist attractions mentioned on this list.

Map of Pagosa Springs Colorado
Suggested Pagosa Springs Articles
---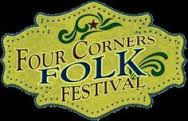 Four Corners Folk Festival
by Anthony Vaarwerk
---