Pensacola Beach Florida: Travel Guide and Vacation Rental Accommodations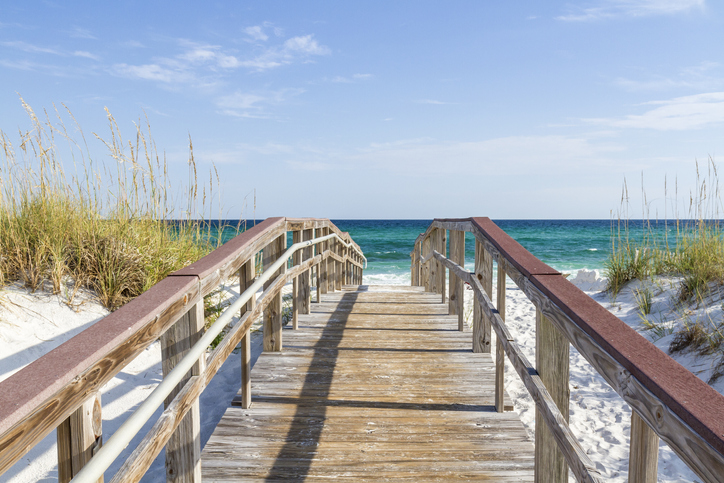 Pensacola Beach Florida Gulf Coast
Pensacola Beach stretches through Santa Rosa Island and provides travelers with two separate beachside thrills. Towards the Gulf side, travelers are treated to unrivaled Gulf Coast panoramas, in addition to white sandy beaches and emerald waters. The powdery sands that stretch the Santa Rosa Sound side of the island is especially well-liked by families because they offer calm coastal waves and also feature a boardwalk with several eateries and shops.
Note that even though the beaches found on the whole island are referred to as Pensacola Beach, there are separate names for tinier belts of sand. For example, Quietwater is situated on the sound side spanning from the Pensacola Beach bridge tollbooth to the Portofino Boardwalk, plus it's extremely family-friendly thanks to the guaranteed lifeguard protection and calm waters. Casino Beach is situated on the Gulf coast and has a range of amenities, including a fishing pier, changing rooms, restrooms, lifeguards and a host of other resources. You can locate this particular beach heading south of the juncture of Fort Pickens Road and Via de Luna.
The chronicle that is Pensacola Beach is both felt and seen. Guests are first welcomed with the model Pensacola Beach marquee and will go on to experience the cultural heritage of the community while here. Breathtaking landmarks surround tourists from the Pensacola Beach Gulf Pier to the age-old Fort Pickens. The majority of visitors refer to Pensacola Beach as a picturesque, laid-back place, particularly during the winter season when sightings of dolphins are common. This offshore community lies in the Northwest Florida Panhandle on Santa Rosa Island.
---
Book Direct and Save with a Pensacola Vacation Rental Management Company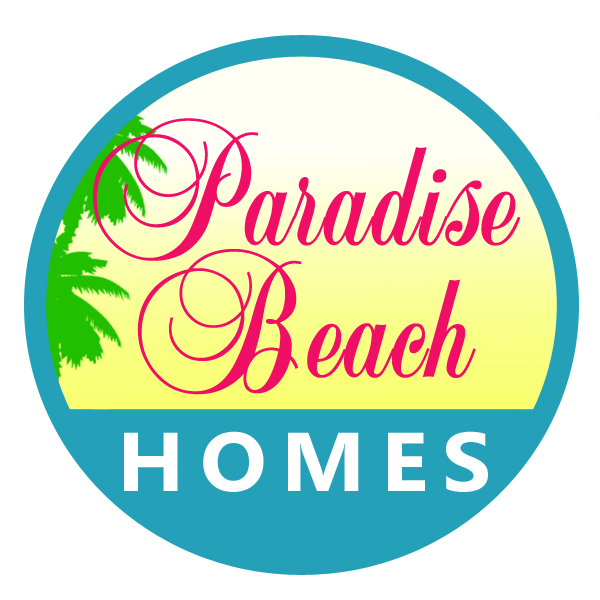 Paradise Beach Homes is a professional vacation rental management company with over 30 years of experience! Locally owned and operated with vacation.. learn more
Things To Do: Pensacola Beach Florida
National Naval Aviation Museum
This Aviation Museum is located aboard the Naval Air Station (NAS) (usually regarded as the go-to destination in Pensacola). The National Naval Aviation Museum is 300,000-square-foot and is home to over 150 preserved aircrafts depicting over 100 years of Naval Aviation. The museum also has an exhibition highlighting the persons and events that shaped aviation history. Among them include the NC-4, which became the first aircraft to fly across the Atlantic; the renowned F-6 Hellcat that fought in World War II.
Other must-see allures include an atomic bomb (it's not armed, haha), and the renovated Cubi Bar Café – a former airmen's club (Philippines) implanted here. Have an immersive experience with morning maneuvers in the motion-based simulator along with an IMAX theater playing the Magic of Flight, Fighter Pilot, and other informative films.
This place also has two MaxFlight Simulators that allow users to experience high-definition adventure in stunt flying and air-to-air combat in an enthralling 360-degree pitch-and-roll maneuver. This kind of technology experience is $20 and is meant for one or two people. Most guests opt to go with a free guided tour to learn more about the museum. NAS also hosts the Famous Blue Angels, an aerobatic squadron that will simply blow your mind. Make sure to catch a show and see their stupendous acrobatic maneuvers buzzing overhead.
Fort Pickens
Santa Rosa Pensacola is home to Fort Pickens, a historic U.S. military fort. This pentagonal fort is named after Andrew Pickens, an American Revolutionary War veteran. The fort finished construction in 1834 and was among the handful of forts located in the South that didn't yield throughout the entirety of the American Civil War. It was used by the union until 1947.
Fort Pickens is found in the Gulf Islands National Seashore, and as a result, is run by the National Park Service. Touring this resolute union fort is a popular attraction. It was erected to protect Pensacola Harbor from potential intruders but was used as a base by Union troops during the Civil War. They attacked confederate-manned Fort McRee and Fort Barrancas from here. Fort Pickens is also said to have been used as a holding area for captured Native American hostiles. Besides the fort, there are generally uncrowded beaches located here, a couple of trails, and camping. Nevertheless, you should keep a watchful eye on bird nesting areas, which are against the law to tamper with. The park rangers have clearly put up signs and the birds that beckon at you menacingly should be adequate warning.
Pensacola Lighthouse & Maritime Museum
The Pensacola Lighthouse was built in 1859, however, these days, it is a history museum and provides amazing vistas of the Gulf Coast. Additionally, it is catalogued on the National Register of Historic Places. Guests have a chance of climbing the 177-step lighthouse to take in the awe-inspiring scenes and have a look at how the old keepers used to stay in their quarters – now referred to as the Richard C. Callaway Museum. Within the maritime museum, visitors can get first-hand information on their Civil War and U.S. Coast Guard history, along with the lighthouse's history.
Many visitors attest to learning a lot from Pensacola Lighthouse history exhibits and also affirm that the panoramas of the Intracoastal Waterway, Fort Pickens, and the Gulf were breathtaking. Admission into the center goes for $4 for kids and $8 for adults. Seniors and military personnel are given a discounted rate of $4. The lighthouse is open each day starting from 10 a.m. to 5:30 p.m., excluding holidays. You will locate it aboard the NAS Pensacola military center, and as a result, you'll have to be ready to show an in-force driver's license and maybe a second ID form also, including a social security card, passport or voter's registration.
Big Lagoon Jet ski Rentals
From its emerald waters to beautiful sandy beaches, there's no better place for water adventures than Pensacola Bay. So, what are you waiting for, head straight to the beach and splash through the quiet waters of the bay area riding a jet ski at full speed!Perhaps you are a local looking to have a staycation at the beach area, or somebody on vacation looking to have an adventure. It doesn't matter, the folks at Big Lagoon Jet ski Rentals can give you the experience you are looking for with a Jet ski rental. There's just something about riding at high speeds through the Pensacola Bay area surrounded by picturesque scenes and nature.
Being on a jet ski is much similar to riding a motorcycle on water. If you want to experience water fun during your vacation in Pensacola Beach, you should consider renting out a jet ski to satisfy your thrill. The Jet ski can take up to three people at once and Big Lagoon Jet ski Rentals provide very budget-friendly rates and don't charge per person. Note that these watercrafts can reach speeds of up to 55 mph, so make sure to hang on! Big Lagoon Jet ski Rentals assure you of an Incredible Adventure on the wide open waters.
Fort McRee
Fort McRee was erected in 1834 on the eastern tip of Perdido Key as part of a ploy by America to better defend Pensacola Bay following the 1812 war. The fort was actively used during the Civil War and Mexican-American War, during which the fort was burnt down. The fort saw action again when the coastal defenses became integral in World War II. Fort McRee has not been properly maintained over the years and very little is left, and what remains is owned by the National Park Service.
By May 1862. Confederate forces have all left Fort McRee. The once grand fortification had been diminished to a fragmented and burned-out shell. Basically deserted following the Civil War, the aftermath of warfare and adverse weather continues to weigh down on Fort McRee, further ruining it. By the start of the 1900s, what was left of this structure was quickly coming down. Presently, there's nothing on this Third System fort, even though later defense structures in the region are popularly called old Fort McReee.
When To Visit: Pensacola Beach Florida
Northwest Florida gets around 320 days of sunlight annually. So, for all things relating to water fun, summertime is the best time to visit Pensacola Beach. You can enjoy the vast open water by boating, snorkeling, swimming, or hopping on a jet ski. Pensacola Beach is quintessentially a top vacation destination all through the year, and there's no specific time you can't visit depending on the weather and sort of experience you are going for.

Where To Stay: Pensacola Beach Florida
To get more detailed options on vacation rentals during your stay in Pensacola visit our: Pensacola Beach Property Managers
Here are some top-tier Find Rentals vacation rentals properties to consider while vacationing in Pensacola Beach:
Regency Cabanas #A1: Features deluxe 3 bathrooms and 4 bedrooms and is beside the beach and the emerald waters. Rates begin from $840 for each night!
Windemere 908 Pool Side Cabana: Features luxury 4 full bathrooms and 4 bedrooms. You'll feel like a Perdido Key local in this waterfront location. It has adequate room to fit the whole family. Rates begin from $179 for each night!
Map of Pensacola Beach Florida
Additional Santa Rosa and Okaloosa Island Articles
---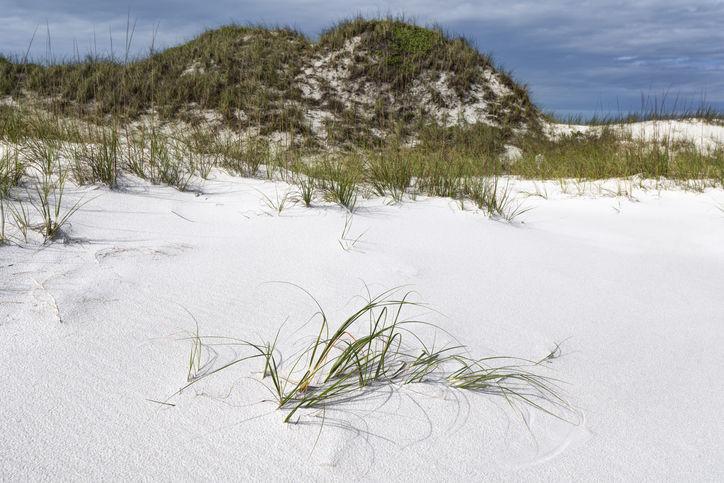 Things To Do Okaloosa Island Florida Guide
by Tiffany Wagner The Perfect Destination for Your Next Family Beach Getaway
by Robyn Adams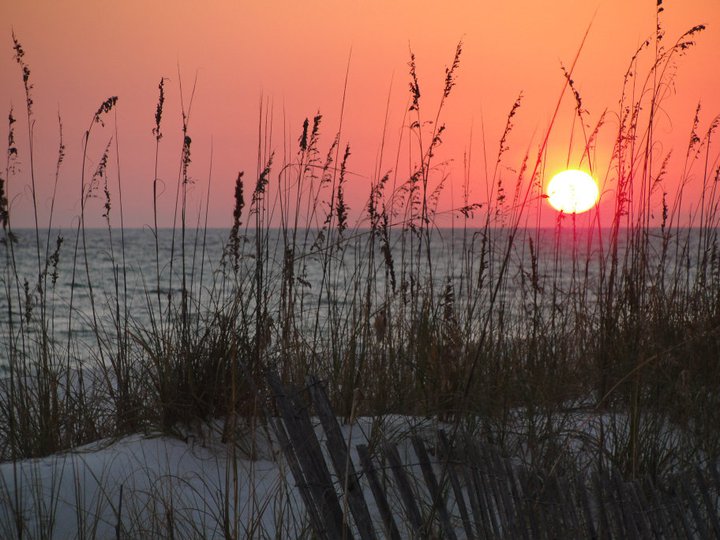 Santa Rosa and Okaloosa Island Travel Guide
by Find Rentals
---