Wasatch Back Deer Valley Resort and The Canyons Utah Travel Guide
Love skiing? Looking for a vacation destination that is built around some amazing slopes? Deer Valley and The Canyons offers quality and quantity when it comes to ski in and ski out adventure-ranked in the top for best skiing experience by travelors who have been there. We are sure you will love it too!
---
Rental Managers in Salt Lake City Area Utah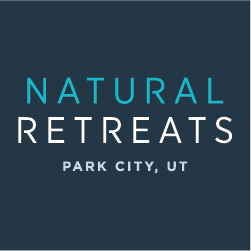 Natural Retreats Park City vacation rental properties are handpicked for their prime mountain access and high-end amenities. Our vacation rentals.. learn more

Park City Canyons All Mountain Lodging
Park City Canyons an All Mountain Lodging Company began over 30 years ago with a simple goal: to provide families visiting Park City with an enjoyable.. learn more
Tourism
Deer Valley and The Canyons areas are home to exquisite lodgings near the charming town of Park City, Utah. Resorts offering some of the highest-rated ski slopes and outdoor activities for adults and children of all ages, makes this a great spot to rest or play. You will be quite comfortable and in fact, feel right at home with the great amenities offered in the Deer Valley/Canyons area. Take-eat in award-winning restaurants and indulge in fun daily activities around the resorts that will be sure to keep you wishing there were more than 24 hours in your day. Being close to Park City, you will have easy access to great shopping, arts and culture. While you are there, you will be able to participate in adventures such as skiing, snowboarding, sleigh rides, snowmobiling, ice skating and many more that make it literally a playground for everyone! Be sure to check out the surrounding Utah State Parks- explore and soak in the beauty of Utah's natural treasures. If you are looking for a relaxing, luxurious, and most important of all, fun vacation, then Deer Valley and The Canyons make for the perfect destination.
Map of Salt Lake City Area Utah