Siesta Key Florida Vacation and Travel Guide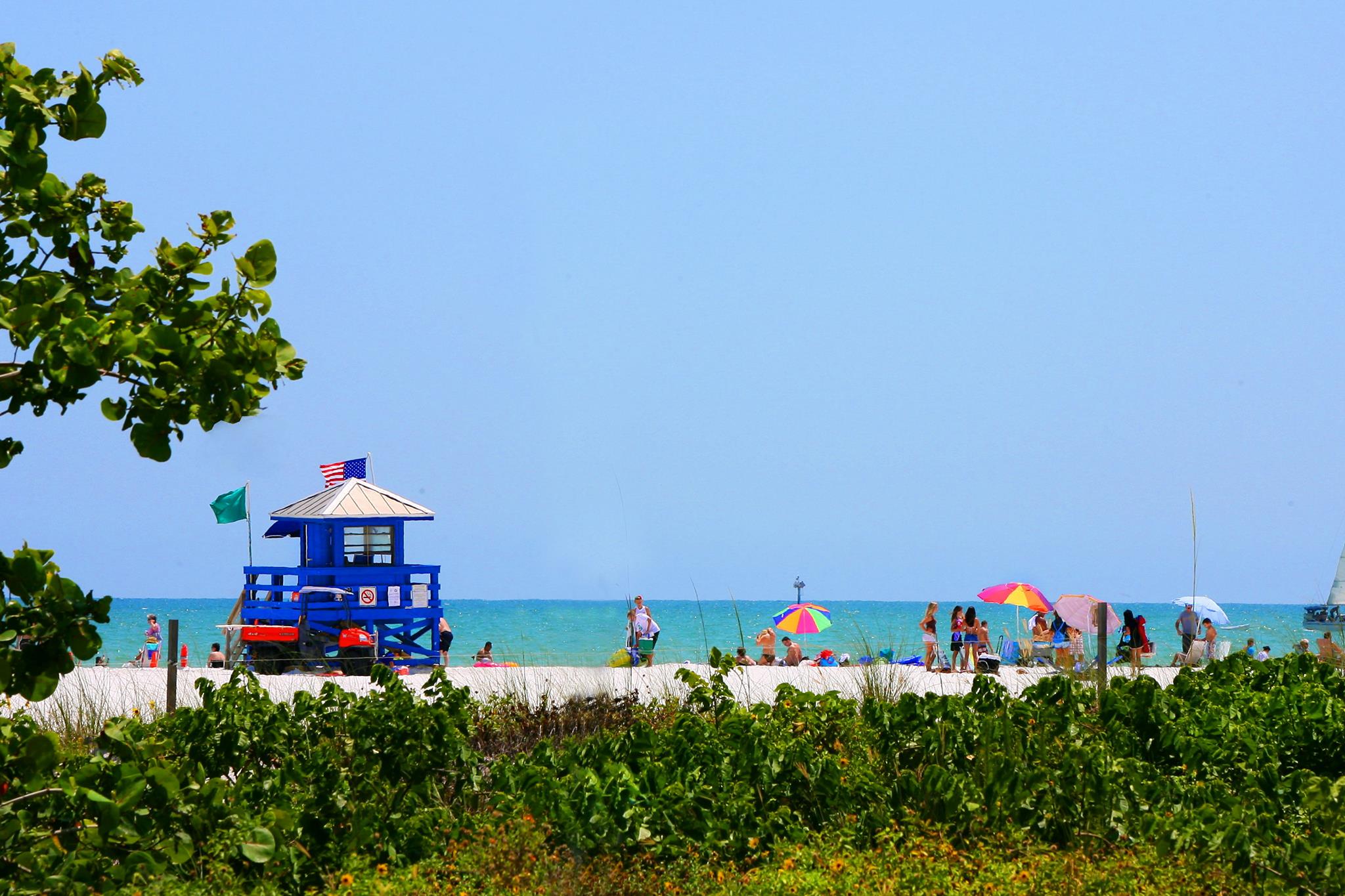 Siesta Key Florida
Siesta Key is a beautiful barrier island eight miles long just offshore of Sarasota. Siesta Key has 3 amazing white sand beaches - Siesta Beach - Crescent Beach - Turtle Beach (north to south) Voted one of the top 10 beaches in the world for several years straight and continuing to grow in popularity. This "sleepy" beach town is a true R and R - from the beach to the town, from the sand to the walkways (pedestrian friendly cross walks), from the acoustic music playing from several restaurants to the beach bicycles, and from sun kissed skin to the salty air.
Siesta Key is not only one of the BEST BEACHES IN THE WORLD but one of the best destinations. The quartz sands is generated from the quart rich sea floor will waves pulverizing it over and over again and thereby turning it to a fine white powder. This fine white powder makes the beaches have a cool powdery feeling which is very refreshing against the warm florida sun. Truly a unique vacation spot AND a unique place in the entire wolrd. Enjoy the mornings shelling the beach, afternoons with a village stroll or the evening night life island style - Siesta Key has something for every traveler.
---
Book Direct and Save with a Vacation Rental Management Company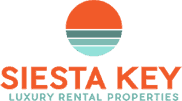 Siesta Key Luxury Rental Properties
Since 2016, Siesta Key Luxury Rental Properties has been offering guests affordable luxury to make their island vacation something other than.. learn more
---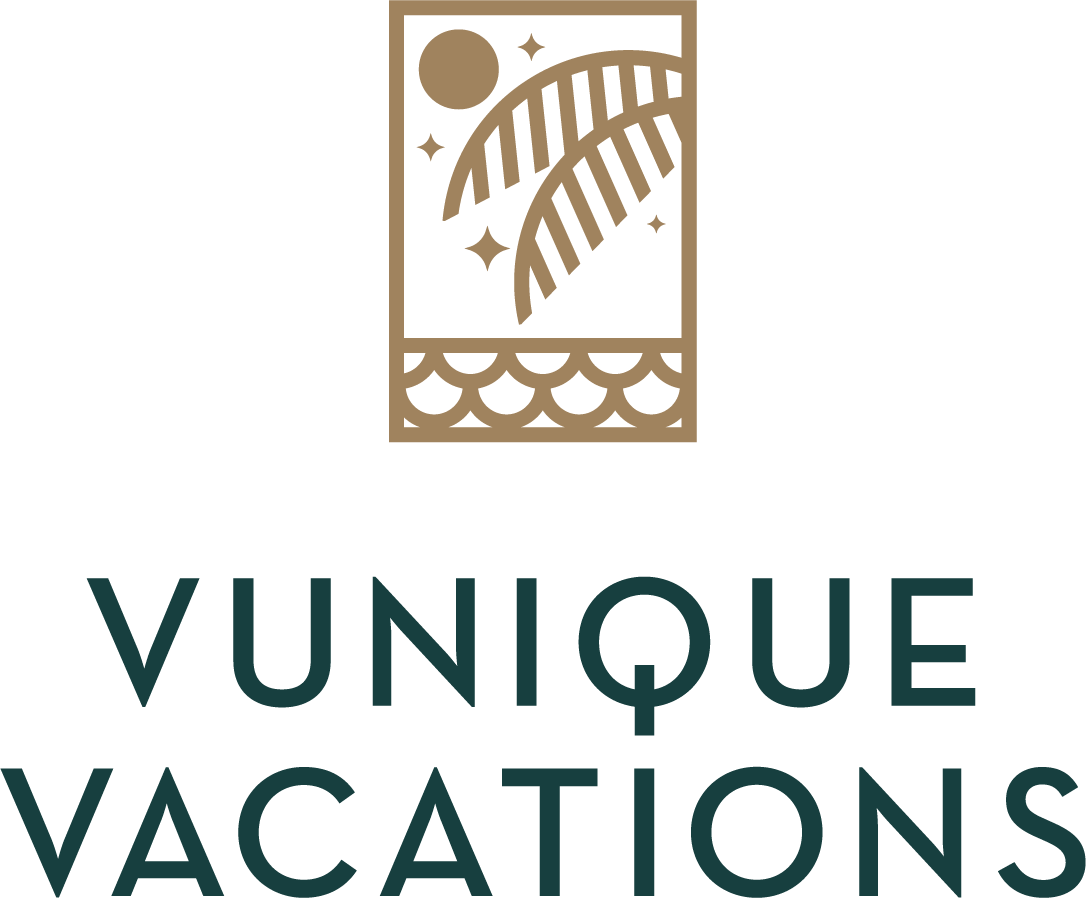 Since 2016, we have been curating vacation experiences in the Florida region. What began as a love of the area and the building of our own family.. learn more
---
Siesta Key in the Sarasota Area Gulf Shore of Florida
A place where beaches are blessed with dazzling white sand and calm waters, Siesta Key, Florida, is undoubtedly a perfect place for a momentary escape. With its noiseless environment than any other place in Florida, tourists can fully unwind while enjoying their stay in Siesta Key. Although beaches are typical in Florida, there is no other beach like Siesta Key Beach, a free public beach in Siesta that is rated as one of the best in the United States.
Apart from beaches, tourists should never miss discovering the many treasures in Siesta Key, Florida. From attractions to cuisines that can only be found in Siesta Key, tourists will surely leave with no regrets. In addition, sunsets do look good in Siesta's location. Hence, it is hard not to get excited about the Siesta Key getaway. But before packing things up, let's look through this travel guide when visiting Siesta Key, Florida.
How To Reach Siesta Key
Since most tourists prefer air transportation to reach Siesta Key, they can choose among the three main airports near the destination. Thirty minutes away from south of Siesta Key, tourists can land at Venice Beach Municipal Airport. Although only private planes and charters use the airport, tourists can find a local provider through their preferred travel flight directory. Alternatively, tourists can get to Siesta Key through Sarasota-Bradenton International Airport in Sarasota, which also takes a 30-minute drive.
If flight schedules are tight in these airports, tourists can take a flight from Tampa International Airport instead. It is best for flexible flight schedules since this airport is a huge one. However, reaching Siesta Key would take about an hour and a half. Most of the time, many people flock to Florida during the summer season. Hence, it is best to visit Siesta Key before the peak summer season or after spring break to avoid tight flight schedules and crowds.
Best Places To Stay
When finding a place to stay, tourists can find numerous condominiums and vacation rental properties near the best views around Siesta Key. For first-timers, it is ideal to stay near the Siesta Key Village, where beaches, restaurants, bars, and shops are more accessible. Typically, the prices for vacation rental accommodations ranges but it can vary depending on the season as the number of tourists visiting Siesta Key fluctuates.
For best prices, visiting in the offseason is better, however, regardless of the season contact a vacation rental management company to book dorect and save. Thus, make sure to have all the plans prepared before arriving in Siesta Key because finding a place to stay here is a real challenge. Here are also some additional properties to stay at are Siesta Key Palms Hotel, Hibiscus Suites Inn, and Best Western Siesta Key.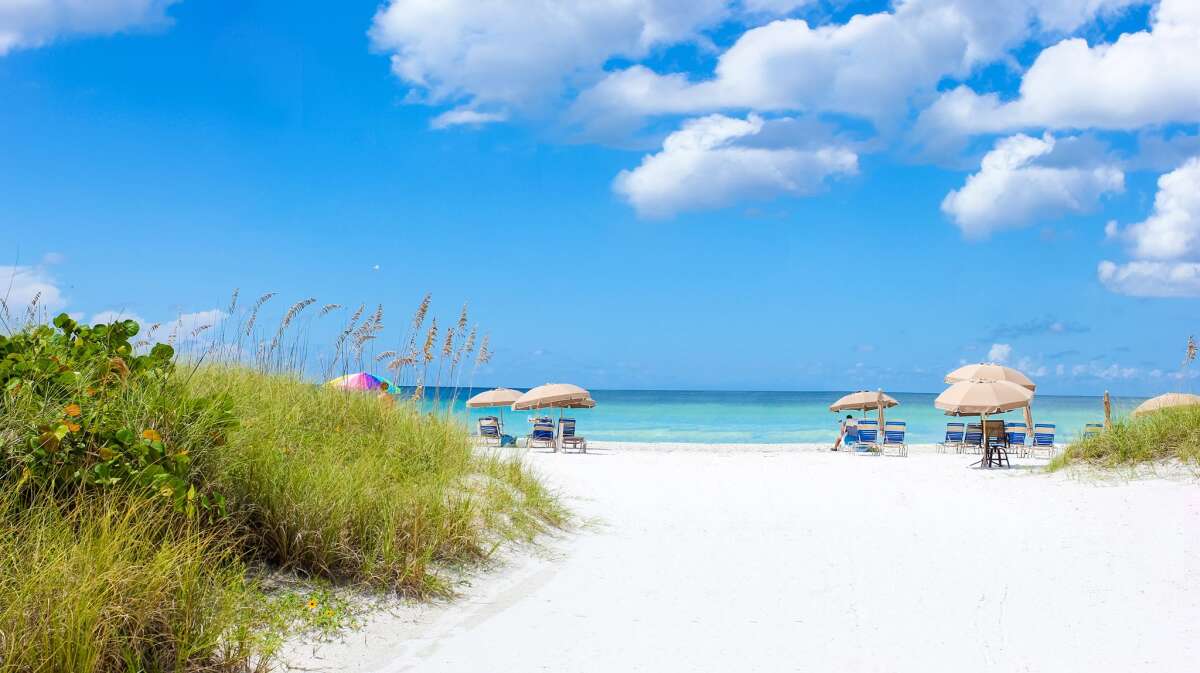 Good Attractions To Experience
Beaches always make it to the top attractions in Siesta Key, Florida. Hence, it is impossible to miss this one. For good beach options, there's Siesta Key Beach, Turtle Beach, and Crescent Beach. Tourists will appreciate nature more when they witness the beautiful sunset at Sunset Point.
Hence, it is better to put the camera always at hand to capture the stunning sights around Siesta Key. After soaking at the beach, tourists can try kayaking under the mangroves or yoga classes for a new experience. While Siesta Key is all fun and plays in the daytime, it also has a reputable nightlife. Besides, tourists can find a few places for live bands at night to enjoy, such as Daiquiri Deck, The Hub Baja Grill, and The Beach Club Siesta Key.
Siesta Key was first colonized in 1846. Population of the island had only grown to 300 by 1940 when it was primarily made up of fishing camps. Siesta Key is a barrier island off the central western coast of Florida. It is situated between Sarasota Bay and the Gulf of Mexico with a portion of it located within the city boundary of Sarasota.
Siesta Key visitors should not be surprised when welcomed by 4-5' Florida Sand Cranes as foot is set on the fantastic white sand! This is just one of the things for which Siesta Key is famous! For the convenience and enjoyment of their beach travelers, Siesta Key provides a trolley for transportation from the southern most tip of the island to the north.
For boaters, Siesta Key is charmed with a must-see scenic trail for exploring the mangrove forests that run along the island. Siesta South and Siesta Key Villiage, both, offer visitors the best of shopping in the area and the best in casual dockside dining in its waterfront pubs and restaurants. Golf enthusiasts come from all over the country to experience the various challenges of over 100 courses within driving distance of the Key. Siesta Key is an ideal vacation location- with Sarasota being the city close by- offering great museums and fine arts, right along side of the the relaxed atmosphere of a beach environment.
Finding The Best Food
Good food can always be found anywhere in Siesta Key. What is more good though is that most restaurants are just near enough from rental houses. Hence, tourists can never empty their stomachs with delicious food. Seafood lovers will surely enjoy the fresh and tasty seafood of some popular restaurants in the place, such as Siesta Key Oyster Bar, Lobster Pot, Phillippi Creek Oyster Bar, and Captain Curt's Crab and Oyster Bar.
For high-end dining with a scenic beach view, try the most famous Ophelia's on the bay located in the south. In addition, most people love to hang out in Gilligan's Island Bar and Grill. With good food and an outdoor environment, this place is also worth trying. To sum up, Siesta Key has everything, whether tourists prefer a simple snack or luxurious dining experience.
Conclusion
Siesta Key, Florida, is a perfect destination for a peaceful getaway with friends and family. Thus, if anyone loves the beach most, Siesta Key will surely give a good experience. Hence, as we're done going through this guide, it's now time to get everything ready for an exciting escape.

Map of Siesta Key Florida
Additional Find Rentals Articles
---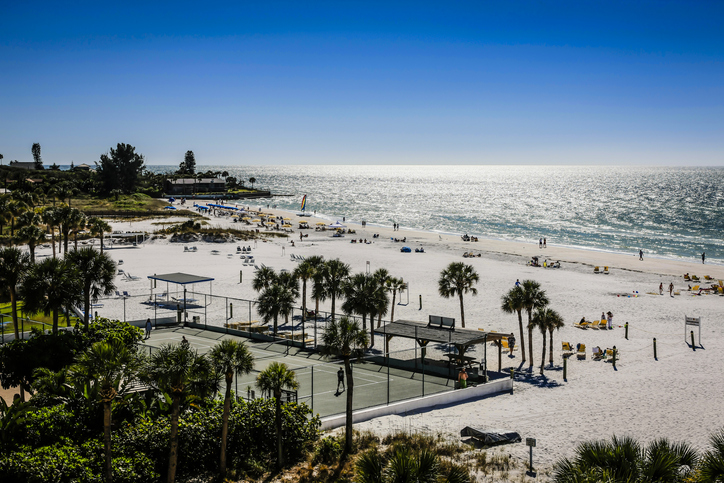 Siesta Fiesta On Ocean Blvd In Siesta Key
by Anthony Vaarwerk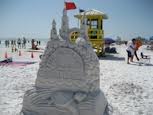 The Crystal Classic
by Anthony Vaarwerk
---