Tahoe Donner California: Travel Guide and Vacation Rental Accommodations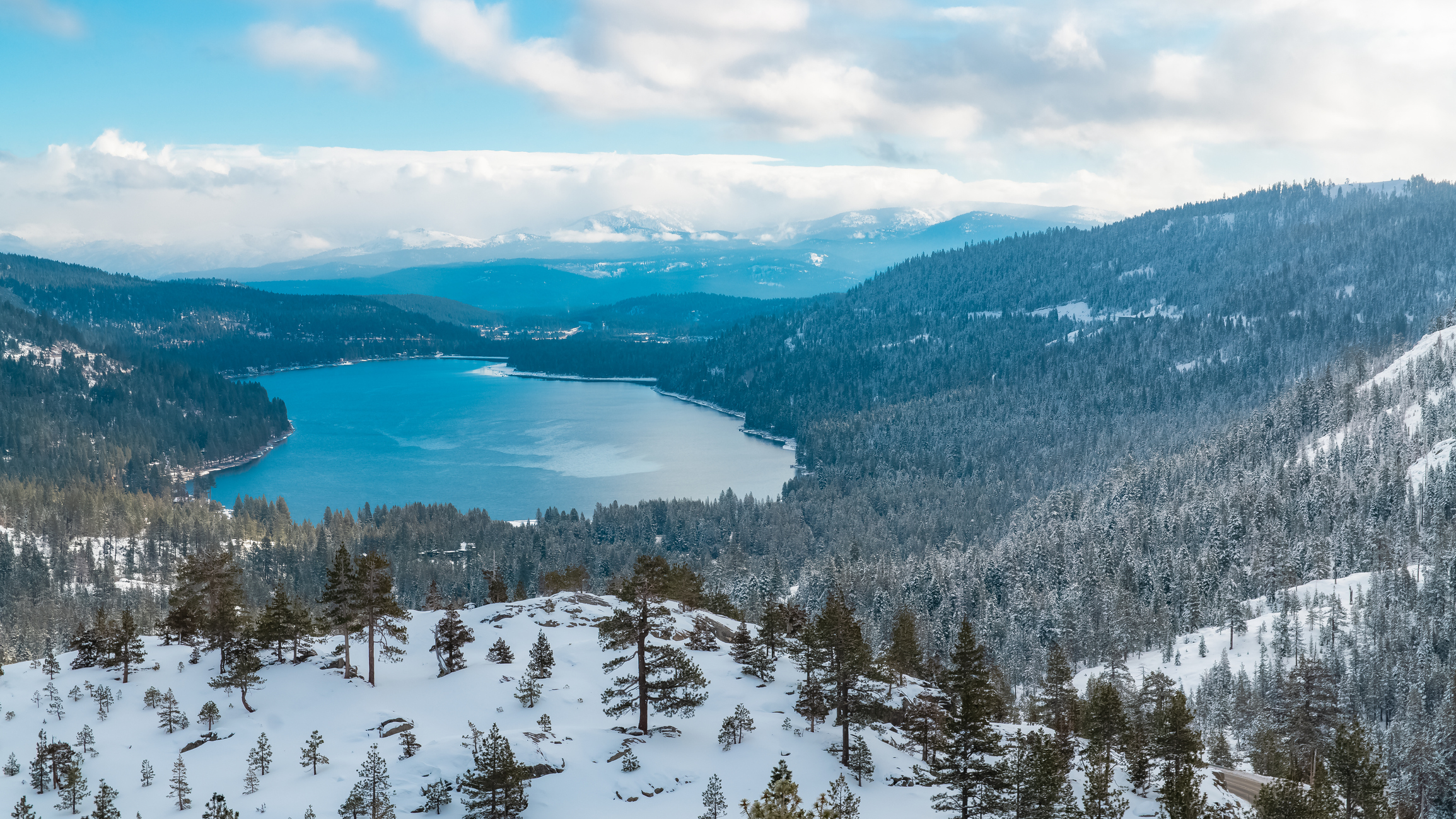 Tahoe Donner California
Tahoe Donner is among the largest resort communities in California. This more than 7,000-acre land located in the Sierra Nevada mountains contains almost 6,500 properties and 25,000 residents. The members of this community share a common love for the outdoors and the Tahoe lifestyle. A vacation to Tahoe Donner is an opportunity to discover a magnificent California ski resort and community with endless outdoor amenities and a lovely local village at your fingertips.
Various recreational amenities in Tahoe Donner are open to the public, including a downhill ski resort, cross-country ski center, equestrian center, snow play adventure center, and 18-hole championship golf course. There are also facilities exclusive to members of the community, such as pools, a beach club marina, and a recreation center.
Tahoe Donner is located in Truckee, California which is 25 minutes from Lake Tahoe. Truckee is a friendly conveniently located town providing ambience, great food and nightlife for all who love the outdoors or skiing at the Tahoe Donner or the Northstar ski resort as well. Book your trip and adventure all around this charming town while surely getting a satisfying fill of outdoor fun-all in one.
Here are the things you should know about Tahoe Donner.
---
Book Direct and Save with a Tahoe Donnor Vacation Rental Management Company

Lake Tahoe Accommodations is a professional vacation rental management company that has provided quality Lake Tahoe vacation rental homes and cabins.. learn more

Things to Do in Tahoe Donner
Members and guests can enjoy various activities in the Tahoe Donner community. Read this list to learn about the various things to enjoy in this place.
Skiing
The downhill ski resort of Tahoe Donner has provided members and guests with an affordable and exciting ski experience for 50 years already. The ski hill has gentle terrain, uncrowded slopes, and wide-open bowls suited for all skill levels.
There are skiing lessons for both kids and adults who want to learn this fun activity. You can have a skiing lesson individually or as a group. There is a group package, including lift tickets and ski gear.
Snowshoeing
The whole family can enjoy snowshoeing together because it is so easy to learn. There are instructions in Tahoe Donner that offer private and group lessons. While snowshoeing, your guide will take you to the incredible flora and fauna of the Tahoe region.
Play Golf
The 18-hole championship golf course in Tahoe Donner is touted as one of the best in California. It lies on a 200-acre Sierra landscape with splendid views of towering pines, granite rock formations, and meandering creeks. The beauty and serenity of the place make the Tahoe Donner Golf Course a perfect vacation stop when you are in the Tahoe region.
Horseback Riding
Horseback riding is one of the enjoyable activities in Tahoe Donner. Hop on the trail-wise horse and enjoy the fantastic scenery of upland meadows, mountain forests, mountain streams, and valleys full of wildflowers.
Ride a horse for an hour or two while being guided by an experienced wrangler. Enjoy the stunning views while you are on the saddle and wallowing in the glorious sun. Make sure to wear closed-toe shoes or boots and long pants when you are horseback riding in Tahoe Donner. Riders below 18 years old are required to wear a helmet, which will be provided by the company.
Bike Tours
If you want to explore the outdoors through biking, Tahoe Donner Bikeworks will give you that experience. The company offers bike rentals, guided bike tours, and kids' bike camps. You can bike through the stunning Euer Valley from Alder Creek Adventure Center.
Pick your bike from well-known brands like Liv and Giant. There are full-suspension mountain bikes, fat bikes, road bikes, and comfort bikes to choose from Bikeworks fleet.
Visit the Snow Play Center
Winter season is so much fun in the Tahoe Donner Snowplay Center. Bring your family and enjoy the snow on a tube or sled. These snow activities are not only for children but also for the kids at heart.
The Man Behind Tahoe Donner
Jack Kirby founded and developed Tahoe Donner after he bought 4,020 acres of land from a Christmas tree farmer. Kirby was a former NFL football player and a naval pilot. But his vision as a real estate mogul and entrepreneur led him to purchase this land in the Sierra Nevada mountains and create a resort community with various outdoor recreation.
In 1971, pioneer homeowners of the Tahoe Donner community bought lots at a starting price of $8,000 from Kirby. The home site sales exceeded $20 million, which was a huge success even before the downhill ski resort and golf course opened. The accessibility of Tahoe Donner to visitors from the San Francisco Bay Area, Sacramento, and Reno by way of Interstate 80 was among the reasons for this success.
Then, Jack Kirby converted a scored area caused by the Donner Ridge fire into a downhill ski resort suitable for skiers across all skill levels. In 1972, the downhill ski resort was opened to the public, the very first recreational facility in Tahoe Donner.
Final Thoughts
Tahoe Donner is a premier resort community in California. It has a variety of amenities, such as a ski resort, an 18-hole championship golf course, a snow play center, and an equestrian center. If you want to create fun memories in the outdoors, Tahoe Donner is an excellent choice. You will surely be in awe of the stunning views of the Sierra Nevada mountain range when you are in this place.
Map of Tahoe Donner
Additional Lake Tahoe Articles
---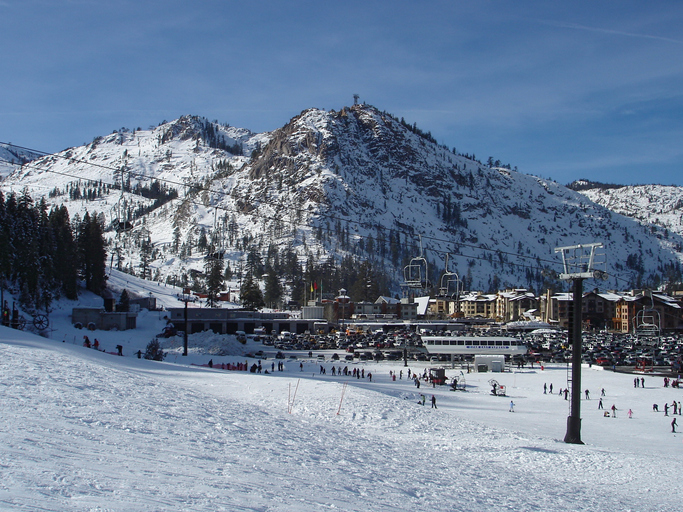 Ski Resorts in the Lake Tahoe California Area
by Tiffany Wagner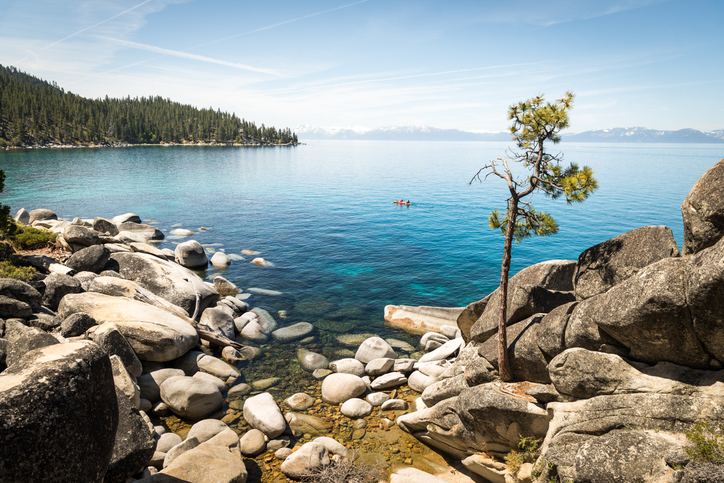 Lake Tahoe: Paradise for the Outdoor Enthusiast
by Robyn Adams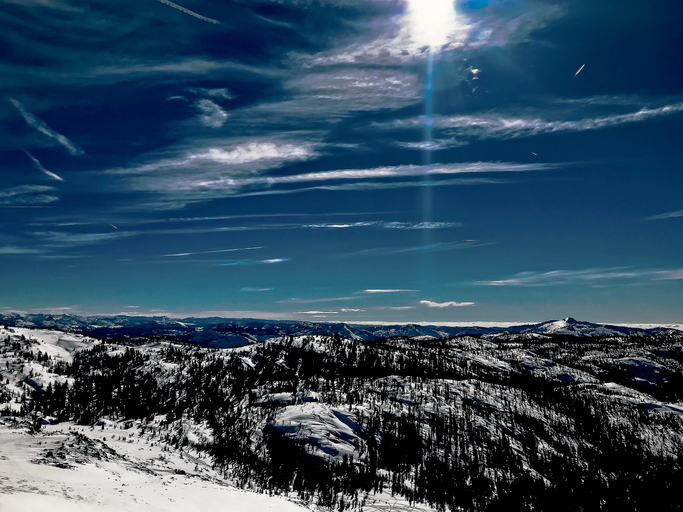 Things To Do in Kirkwood California
by Anthony Vaarwerk
---