Bayfront Park Beach in Anna Maria Florida
Exploring the Tranquil Beauty of Bayfront Park Beach in Anna Maria Florida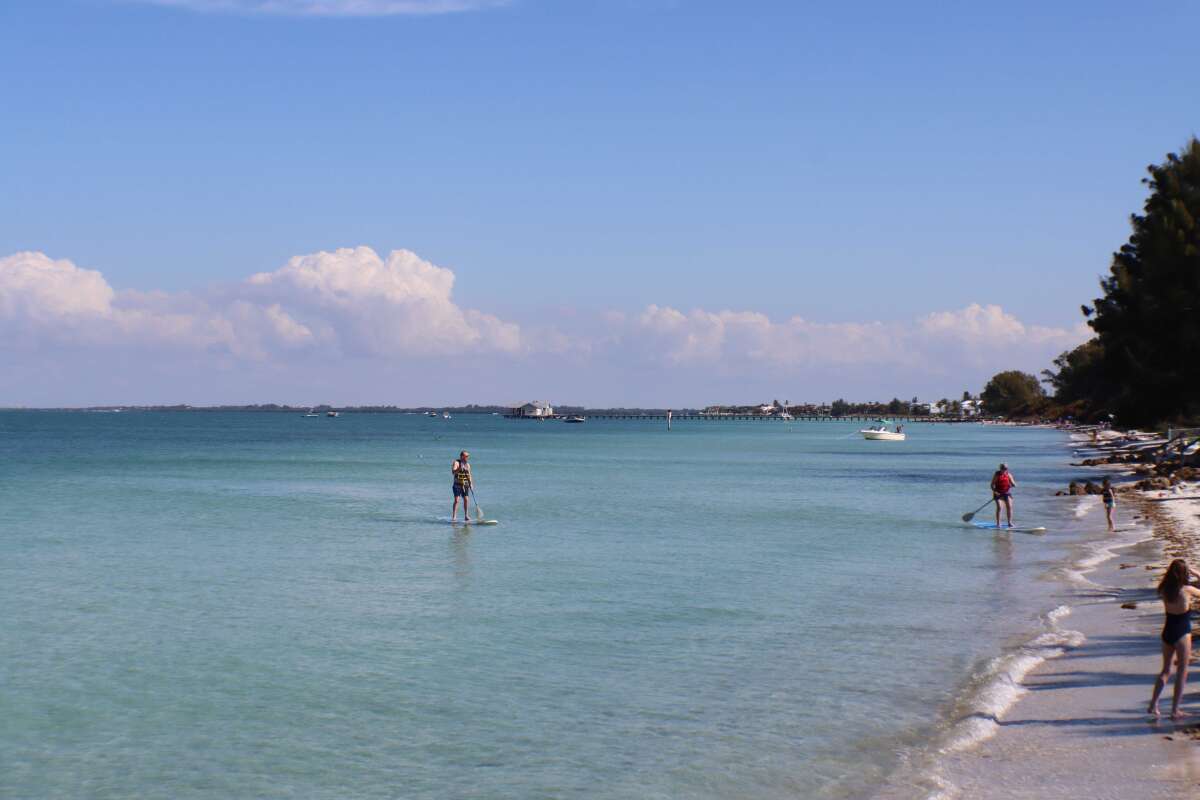 Nestled in the charming community of Anna Maria in Florida, Bayfront Park Beach offers an idyllic retreat for beach lovers seeking a tranquil escape. With its stunning natural beauty, soft white sand, and crystal-clear waters, this hidden gem on the Gulf of Mexico's coast promises an unforgettable beach experience. Whether you're in search of a relaxing day by the sea, engaging in water activities, or simply immersing yourself in nature, Bayfront Park Beach has it all. Join us as we delve into the wonders of this picturesque beach and discover its unique attractions.
Location and Accessibility
Located along the scenic Pine Avenue in Anna Maria, Bayfront Park Beach is easily accessible to both locals and tourists alike. The beach boasts a convenient location, with parking available nearby at the Anna Maria City Pier. Visitors can enjoy a leisurely stroll from the pier, soaking in the beautiful surroundings as they make their way to the beach.
Serene Natural Beauty
One of the most captivating features of Bayfront Park Beach is its serene natural beauty. Surrounded by lush vegetation and tall palm trees, the beach offers a peaceful sanctuary away from the hustle and bustle of everyday life. The untouched beauty of the area provides a stunning backdrop for relaxing walks along the shoreline and inspires a sense of tranquility.
Pristine White Sands and Crystal Clear Waters
Bayfront Park Beach boasts pristine white sand and crystal-clear waters, making it a paradise for beachgoers. The soft, powdery sand invites visitors to sink their toes into its warmth and enjoy sunbathing or beach picnics. The calm, emerald green waters are ideal for swimming, snorkeling, and other water activities, providing a refreshing experience for visitors of all ages.
Wildlife Encounters
One of the unique features of Bayfront Park Beach is the opportunity to encounter wildlife in their natural habitat. The beach is known for its abundance of marine life, and visitors often spot dolphins and manatees playing in the distance. Birdwatching enthusiasts will also be delighted by the variety of shorebirds and seabirds that call this area home. Take a leisurely stroll along the shore, and you may spot herons, pelicans, ospreys, and even the occasional bald eagle. For those interested in marine biology, the tide pools along the beach provide an opportunity to observe an array of fascinating marine creatures up close.
Facilities and Amenities
Bayfront Park Beach offers several amenities to enhance visitors' experience. The park provides restroom facilities and outdoor showers for convenience, allowing visitors to rinse off after a dip in the ocean. Picnic areas equipped with grills and tables are available, making it easy to enjoy a seaside barbecue with family and friends. The park also offers shaded areas with benches, providing a tranquil spot for relaxation and taking in the stunning views.
Activities to Enjoy
Aside from sunbathing and swimming, Bayfront Park Beach offers a variety of activities to cater to different interests. Fishing enthusiasts can cast their lines from the shore or the nearby Anna Maria City Pier, which is known for its excellent fishing opportunities. Kayaking and paddleboarding are also popular activities at Bayfront Park Beach, allowing visitors to explore the calm and pristine waters at their own pace. Wildlife lovers can embark on guided tours or simply enjoy observing the diverse flora and fauna that thrive in the area.
Exploring Anna Maria Island
While spending time at Bayfront Park Beach, visitors can also take advantage of the other attractions available on Anna Maria Island. The island offers quaint boutiques, art galleries, and local restaurants that showcase the vibrant culture and charm of the community. Additionally, nature enthusiasts can take advantage of the island's bike rentals and explore the picturesque neighborhoods and scenic bike paths.
Conclusion
Bayfront Park Beach in Anna Maria is a hidden treasure that combines the tranquility of its natural surroundings with a range of activities to suit every visitor's interests. From its serene beauty and pristine white sands to the captivating wildlife encounters and water activities, this beach promises an enchanting experience for beachgoers of all ages. Whether you're seeking ultimate relaxation or adventure, a visit to Bayfront Park Beach is sure to leave you with memories that last a lifetime.
Additional Anna Maria Island Articles
--- Explore the Beauty of Leffis Key Preserve
by Jamel Richardson Robinson Preserve Bradenton Florida
by Jamel Richardson Anna Maria Island Dolphin Tours
by Jamel Richardson
---