The Best Hidden Gem Golf Courses in the USA
The Best Hidden Gem Golf Courses in the USA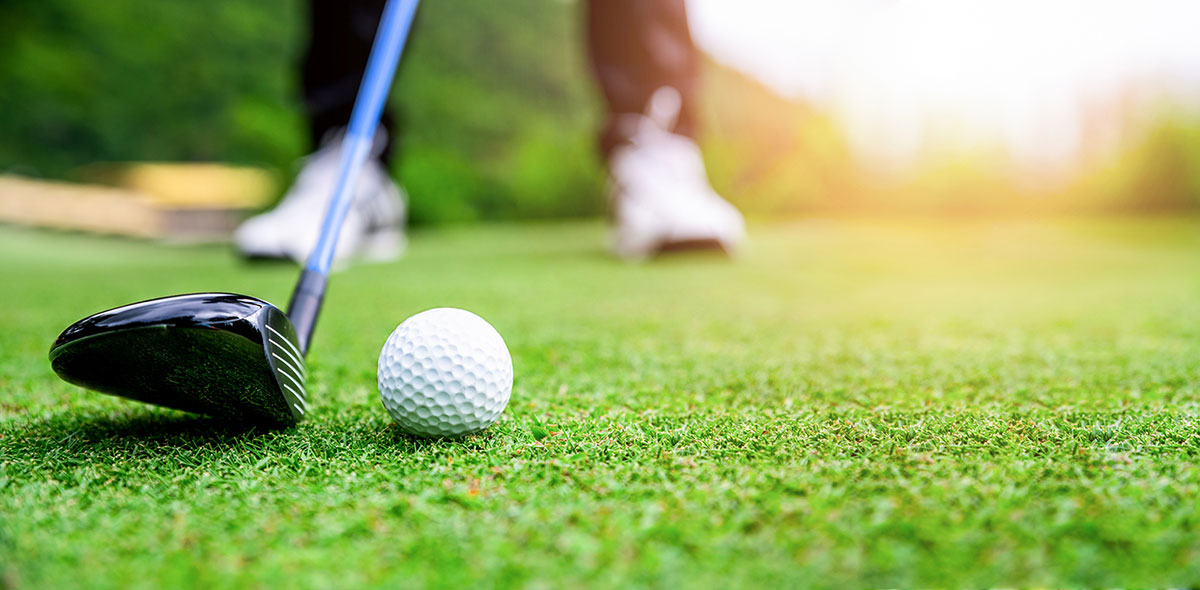 We all have dreams of teeing off at Bandon Dunes or making par at Tobacco Road. Everyone has that one beautiful course that calls to us, the one that sits on the top of our golfing bucket lists. There's no denying that some courses are a step above the rest for various reasons. But throughout the country, there are spectacular golf courses hidden in the backcountry, in the rural areas, those that don't make the "Top 10" lists.
Today we're reviewing a few of the best-hidden gem golf courses in the US. They may not be on the pro's radar, but they're exceptional courses that offer an exciting playing experience and they're all open to the public. If you happen to be traveling for golf to any of these areas and you've got a couple of hours to spare, do yourself a favor and hit some golf balls on these fairways. You won't be disappointed!
Bayonet Golf Club at Puppy Creek, North Carolina
The Bayonet Golf Club at Puppy Creek is beautifully intimate, with thick forest hugging every hole and making you feel a thousand miles away from anything else. Golfers who love the outdoors will feel right at home on this parkland-style course, which is carved out of the natural hills around Puppy Creek.
You'll get a little taste of everything on this course. Elevation changes, undulating fairways, tricky doglegs, smartly-placed bunkers, and smooth, sensitive greens offer a challenge for golfers of all skill levels. Five tees make it a suitable challenge for everyone while still keeping things fun.
The creek runs through the course from north to south, and water from ponds comes into play on multiple holes. Its warm, intimate feeling is a feature that you won't find on many courses, and it leaves you wanting to come back and play again.
Their rates are quite reasonable and if you have a military ID (active duty or retired), you can grab $5 off their green fee.
Butterfield Trail Golf Club, Texas
The Butterfield Trail Golf Club has the distinction of being one of the very few public golf courses designed by Tom Fazio. With views of three different mountain ranges and an unusually hilly layout for a desert course, it's well worth a play if you happen to be in the area… Or aren't opposed to traveling for a great round!
Fazio has managed to create a highly engaging course on one of the flattest pieces of ground imaginable. The lush fairways stand out against the dry desert backdrop, and it's a spectacular playing experience.
The variety of holes is impressive, each one being unique and exciting in its own right. You'll be surprised at how undulating the fairways are, you'll find elevation changes of up to 55 feet (in a desert!) and speedy greens on top of each hole with a challenge.
Exciting routing means you'll most likely see some of the local flora and fauna, as well as an abundance of thorny bushes—take care not to get stuck or scratched!
Pole Creek Golf Club, Colorado
Pole Creek Golf Club with 27 holes of amazing golf and near-perfect views in every direction, Pole Creek Golf Club is a gem hidden at 8,500 feet in the Colorado Mountains.
The full 27-hole course is made up of the Meadow nine, the Ranch nine, and the Ridge nine. Choose any two to make up your 18-hole round; all three are fantastic nines with plenty of excitement.
This is mountain golf at its finest, with spectacular scenery everywhere you turn and subtle differences between each of the three nines. Meadows requires plenty of strategic thinking to get a great score. Ridge is a favorite of long-ballers, while Ranch is a more open design with plenty of opportunities to lose a ball.
With lovely natural scenery, including thick rough, closely-packed trees, and native flowers, the course has a trickiness that's not immediately apparent. The greens are fast and contoured, adding to the challenge that the winding fairways and superb mountain views provide.
Walt Disney World Golf, Palm Course, Florida
Walt Disney World Golf, Palm Course should be on your list, whether you're visiting Orlando with the family to see Disney World or you're here on business. To be clear, you won't find Pebble Beach-like holes here, but the quality is high and the service is impeccable.
This parkland-style course is routed through woodlands but the palm trees and white sand bunkers are scattered throughout giving it a happy and tropical feeling. Water hazards—on 9 holes—and sand traps—50 in total—make the course a test but still allow for fun. Some of the holes are extremely picturesque, so don't save the camera for Mickey Mouse!
Although the course doesn't have a signature hole, the 18th is known to be the toughest and is the 4th hardest hole on the PGA Tour! Water crosses the fairway about two-thirds down and turns the final piece of the hole into an island, requiring strategy and precision to avoid both the water and the bunkers that guard the green.
Big Run Golf Club, Illinois
Big Run Gold Club is an old course but often gets overlooked when compared to others in the area. However, this almost 100-year-old, 7,000+ yard course has a nostalgic feeling to it that brings you back to the true meaning of golf—you versus you, strategy, precision, and love for the game.
This course plays differently each year, depending on the rains. It's hilly and walking can be a challenge, so take a cart unless you want a serious cardio workout! Elevations changes are seen on almost every hole, many of them with elevated greens that are closely guarded by bunkers. You'll also find enormous trees on every hole, prompting you to play it straight or risk losing a shot. It could be worth spending some time with the training aids before hitting this course!
The signature hole is the 13th, a 225-yard par-3 that plays over a water hazard to a green that's shielded by yet another body of water.
Conclusion
It's not an easy task to pick the best-hidden gem golf courses in the US. There are plenty of magnificent courses scattered throughout the country, and you never know when one is going to catch your eye and grab your heart! These are just a few that we particularly liked. If you like the idea of ticking as many hidden gems off your bucket list as possible, we recommend doing your own research! You may be surprised at what you find… And you may end up playing some of the best rounds of your life.
Additional Golf Articles
---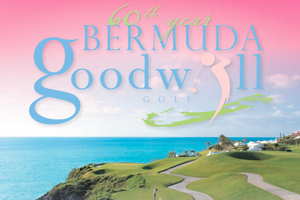 Goodwill Bermuda Golf Tournament
by Anthony Vaarwerk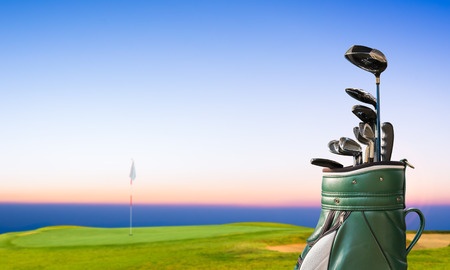 The Basics of Golfing on Vacation
by Find Rentals Us Open Golf
by Anthony Vaarwerk
---